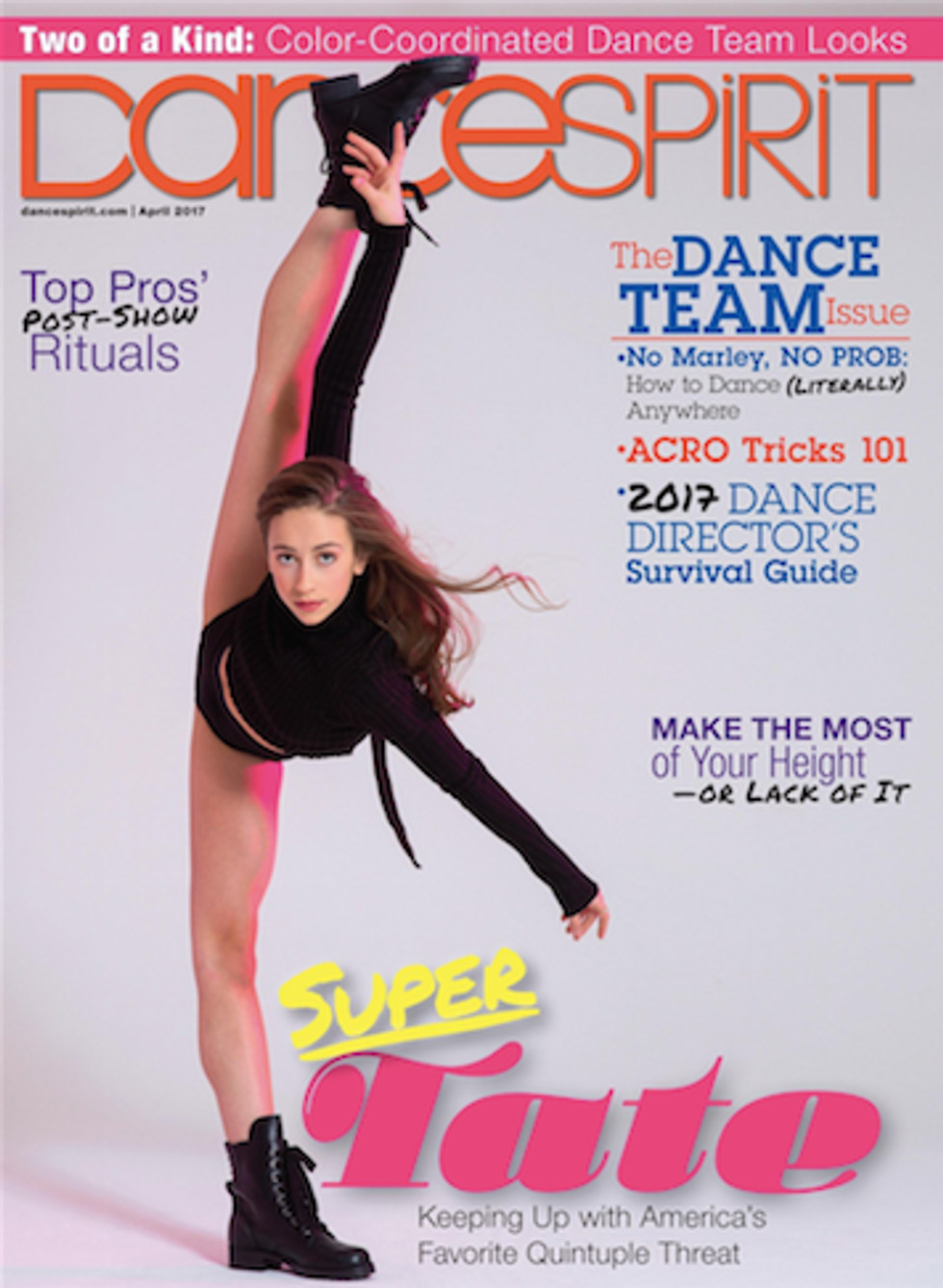 Tate Talk
"So You Think You Can Dance" was just the beginning for superstar Tate McRae.
All the World's a Stage
Navigate the challenges of performing in non-traditional venues—whether they're outdoors, up in the air, on the field or in the stands.
The Flip Side
Struggling with the acro tricks in your dance team routine? Here's how to flip your way to success.
2017 Dance Director's Survival Guide
The essential resource for dance team coaches.
Help! I'm Too Tall!/Help! I'm Too Short!
How to deal when your height sets you apart.
After the Final Curtain
We asked three A-listers to give us a peek at their post-performance routines.
Up Front: Buzz
The scoop on Broadway's Charlie and the Chocolate Factory, opening this month.
Up Front: The Dirt
Laker Girl Alanna Tarango.
Letter to My Teenage Self
Boston Ballet's Sarah Wroth.
Dear Katie
Kathryn Morgan answers your pressing dance questions.
Choreographer's Collage
What inspires Andrew Winghart.
Body Buzz
All about headaches.
Fitness
Top tips for mastering foam rolling.
Fashion
Color-coordinated dance team costumes.
Style Lab
A roundup of the coolest sneakers.
Spotlight: Hip Hop
The history and importance of dancehall.
College Corner
You've been accepted! Now what?
You Should Know
Pint-size hip-hopper Samantha Bulstrode.