Sep. 20, 2010 11:33AM EST
Audition Tips From the Main Men of Step Up 3D
Already anticipating Step Up 3D? We know Joshua Allen will be in it, since that was announced when he won Season 4 of "So You Think You Can Dance." But how did the other cast members land parts in the flick? We caught up with choreographer Jamal Sims, producer Adam Shankman and director Jon Chu at the NYC audition to learn what they love and hate to see.

DS: What should the most prepared dancers have?
Adam Shankman: Confidence! And they should be on time.
Jamal Sims: If the call is 10:00, be ready to dance at 10:00.
AS: If you have to warm up at home, do it. Showing up late is irritating, distracting and signals a lack of professionalism.

DS: What are the top qualities of a professional?
Jon Chu: They don't talk to the other dancers in the room.
AS: Listen, focus and breathe. People tend to tense up and hold their breath. But if you breathe and relax, you'll pick up the choreography better.

DS: What should auditioners NOT wear?
JS: I don't like a lot of accessories. Earrings and bangles fall off and can be dangerous to other dancers. Also, things that are overly bright say "look at me!" but not in a good way.
AS: Let your dancing be what catches our attention.
DS: What's too edgy?
JS: It bothers me if I've worked with you before and you try to show everyone that you're cool with me. Say hi to me, but don't go over the top.
AS: It makes me uncomfortable when people stare at me the whole time. Also, when you freestyle, we assume that you can do a battement. Don't go out there and show us stuff that isn't your strongest. Just be who you are.

DS: Anything else?
AS: Don't take it personally if you don't make it.
JC: We're trying to fill slots, so even if you come in confident, you still might not be what we're looking for. It's fine, and it has nothing to do with you.
via YouTube
Keep reading...
Show less
via @kyle_vanny on Instagram competing on World Of Dance
Kyle Van Newkirk is a tap dancer you probably remember from the premiere season of NBC's World of Dance. In case you missed it, he is also one of Showstopper's incredible convention teachers. What makes Kyle stand apart from some of today's other incredible tappers? He isn't afraid to change what tap means to his audience and even himself. This modern view of tap dancing is important because it shows us that tap dancers are just as versatile and dynamic as dancers of any other genre. We sat down with Kyle to get his advice on bringing tap dancing into the 21st century.
Keep reading...
Show less
What did I just hear you say? You think all dancers are weak and delicate? PLEASE SAUT DE CHAT OUT OF MY LIFE. (Giphy)
Sure, dancers definitely have some unique identifying characteristics. (We're all obsessed with Center Stage? FACT.) But we're also subjected to all kinds of annoying, inaccurate stereotyping. Here are 10 dancer stereotypes that we never want to hear again.
Keep reading...
Show less
University of Minnesota Dance Team (courtesy University of Minnesota)
They say there's no "I" in "team"—and nowhere is that truer than the world of college dance teams, where precision reigns, uniformity is key, and a single misstep from any given "I" can cost a group a championship trophy. So it's unsurprising that securing a spot on one of the best dance teams in the country is no easy feat.
Members of these highly athletic teams rehearse for hours every week—on top of academic classes and commitments—and perform at football and basketball games, annual concerts, and nationally televised competitions (hi, ESPN). And "no I" rule notwithstanding, each of these top teams is made up of highly trained, highly technical, highly hard-core individuals, who come together to create a ready-for-victory pack.
These six teams aren't one-off success stories—they're consistently strong, and earn the top spots at major competitions like UDA and NDA nearly every year. Up for the challenge? Here's what to know before you go to auditions.
Keep reading...
Show less
They got to live out their dreams onstage with Jackson during last night's Billboard Awards. (NBC)
When Janet Jackson puts out a call for new dancers, basically the ENTIRE WORLD responds. More than 75,000 people entered Jackson's epic #DanceWithJanet contest, announced earlier this spring, which let hopefuls from around the globe audition via social media for a chance to perform with the icon.
So, out of those tens of thousands, who became the newest members of the #JTribe? Meet Phillip Galbert and L'Vala "Lala" Moss, the winners of the competition. Last night, they joined Janet onstage at the Billboard Music Awards. And they more than earned their place in the spotlight.
Keep reading...
Show less
May. 16, 2018 02:26PM EST
Ema Peter
The Glorya Kaufman International Dance Center is the 54,000 square foot home of the USC Glorya Kaufman School of Dance, one of the largest facilities dedicated to dance on a private university campus. Designed for their innovative new curriculum, that supports a range of dance styles, the school's staff designated Harlequin to provide wall-to-wall flooring for the large 3,500 square foot Performance Studio as well as five dance studios in their new state-of-the-art building.
Keep reading...
Show less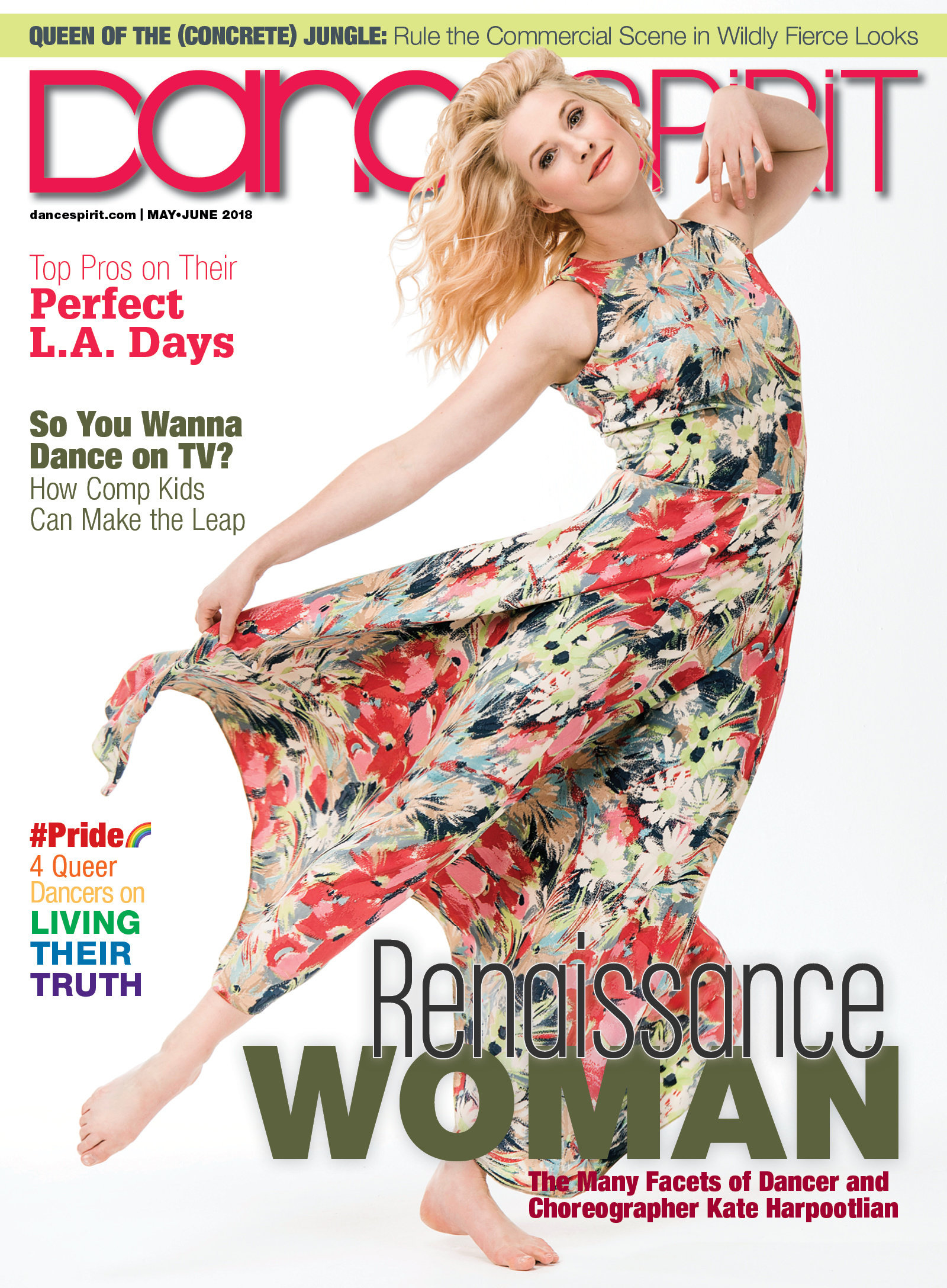 Get Dance Spirit in your inbox