Jan. 01, 2015 09:24PM EST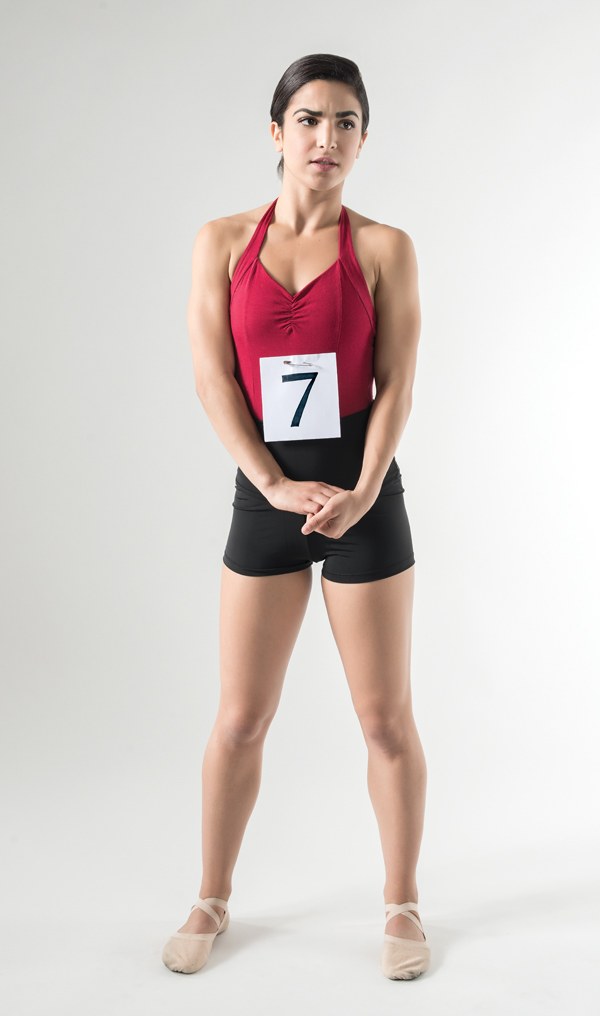 (Photo by Lucas Chilczuk)
At this time of year, summer program auditions can feel all-consuming. There's tons of pressure to get into the intensive of your dreams—and one of the most nerve-racking things about the audition process is that no matter how well you prepare, it's always unpredictable. The class could be packed so full you can hardly move. It could be led by a teacher you can barely understand. You could even be working through a last-minute injury.
What's the secret to handling scary audition what-ifs? It lies in knowing what you can and can't control, and in adapting quickly to tricky situations. "You can't be a machine that does every audition the same way," says Cedar Lake Contemporary Ballet artistic director Alexandra Damiani. "You have to be sensitive to each environment." Here's how to deal when that environment is less than perfect.
What if the room is too crowded?
Big opportunities draw lots of dancers, which frequently means the audition studio is super-full. "I've been there—I know it's challenging to work in a really crowded room," Damiani says. "But as a director, I can learn a lot about you as a dancer from watching how you deal with that." Getting visibly frustrated—huffing and puffing—will only show the instructor that you're easily frazzled. Do your best with the space you have, and be sure to treat the other dancers with respect. If you bump into someone, smile and apologize. Better yet, incorporate the mishap into your movement if the circumstances allow for it—especially during the freestyle/improv portion of the audition. Think of mistakes as opportunities for creativity.
Don't let the confines of the space turn you into a shrinking violet, either. Houston Ballet II member Tyler Donatelli says that while it's important to be courteous to the other dancers, you should take any opportunity you can to move forward and be seen.
What if I can't understand the teacher?
The instructor leading the audition may decide to give barre combinations all the way across the studio from you, or she might speak in an accent you're not familiar with. Don't be shy if you need more information. "You shouldn't be afraid to ask a question," says Juilliard Dance Division artistic director Lawrence Rhodes. "It shows you want to get it right." Just be careful not to go overboard, and be careful about your timing. Damiani says that questions are always welcome when the class is learning an exercise, but once it's time to perform the combination, you're too late.
What if I show up wearing the wrong thing?
Figuring out an audition outfit is a tricky balance: You want to appear professional without being forgettable. Always look at the school's website to see if it offers guidelines. (At Juilliard, for example, there's an audition dress code.) If no instructions are given, Damiani suggests bringing an assortment of options to the audition. That way, you can determine which will work best after entering the space and seeing the other dancers. When in doubt, it's usually better to wear more conservative pieces in vibrant colors, so that you catch the auditioners' eyes without going over the top.
If you do show up in a less-than-ideal ensemble, use your dancing to send the right message instead. "So you misjudged and wore something too flashy? That's not the end of the world," Damiani says. "What you can change is the way you approach each combination. In your energy, you can say, 'I'm serious. I'm here, and I'm no joke.' "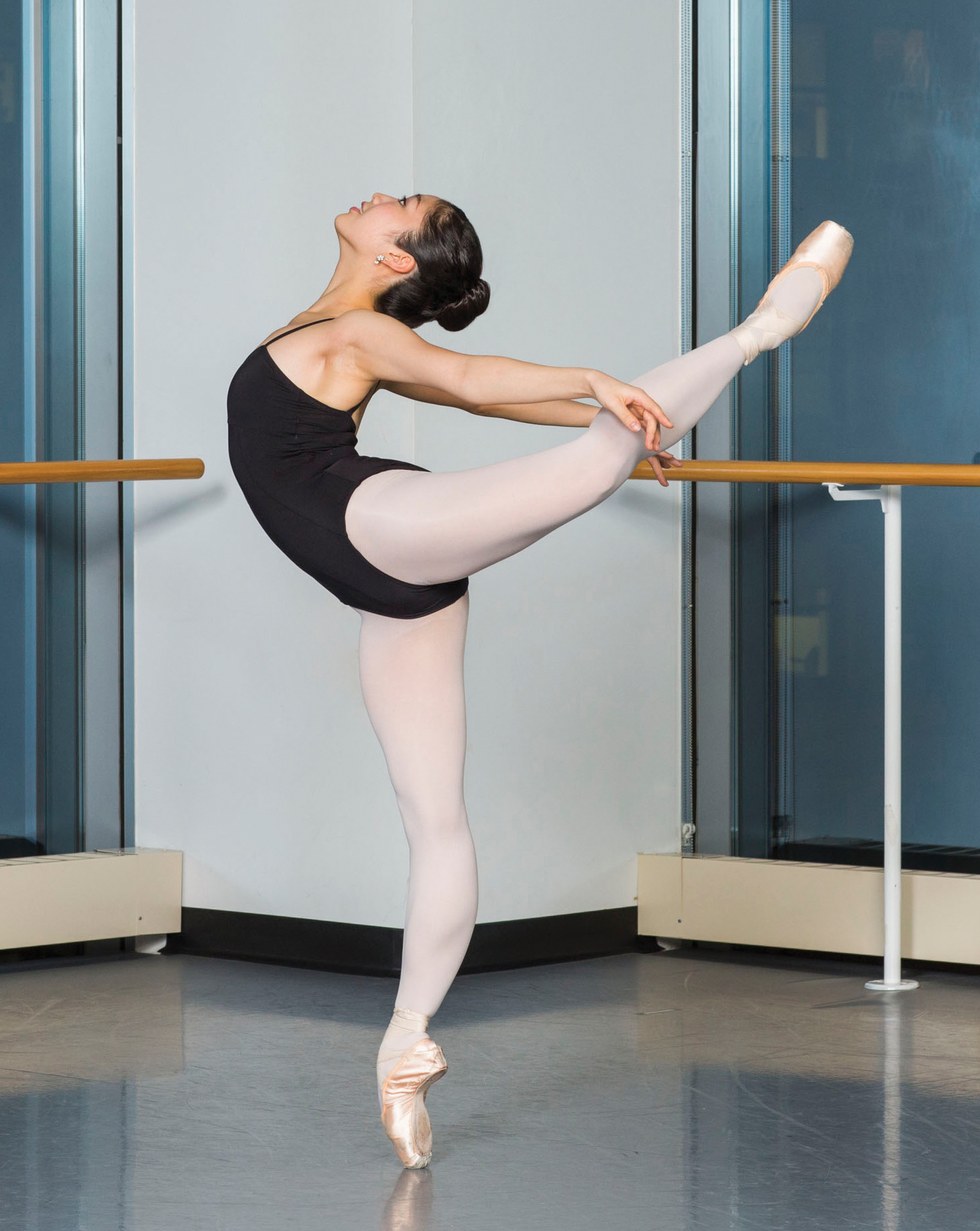 Smiling helps Saori Yamashita relax at auditions (Cheryl Mann, courtesy The Joffrey Ballet)
What if I have to dance in a style I'm not familiar with?
Sometimes, your audition might take you out of your comfort zone. You could be asked to improvise, or to use Balanchine technique instead of the Vaganova style you've trained in. Keep in mind that summer intensives are a great way to expand the horizons of your training, and the people at the front of the room know that. What they want to see is potential, not that you've mastered every style out there. "Give yourself a pep talk: I'm going to learn something new," Damiani says. Rather than dancing tentatively, go all out—even if you're not sure you're doing everything perfectly. "Show them how open-minded, eager and hungry you are," Damiani says.
What if I have an injury?
How you should handle an injury during audition season depends on what kind of injury you have. Two years ago, Joffrey Academy Trainee Saori Yamashita hurt her ankle before summer intensive auditions began. She wanted to  push through her audition lineup, but eventually the severity of the injury forced her to skip several tryouts. Though she was disappointed at the time, the decision kept the problem from becoming more serious and really cutting into her training time later on. In short: Don't ever ignore intense pain for the sake of an audition.
If your injury is less severe, attending auditions may still be worthwhile, but it's important to tell someone. Rhodes recommends approaching a staff member at registration, before class begins, to make them aware of your injury. "That way, if we see what we think is real promise, we'll come to terms with the fact that you're not jumping today," he says. "It's better to let people know than to suffer in silence." Sometimes you can even follow up an in-person audition with a video. If you're unsure, ask your regular dance teacher for advice. She can help you put auditions in perspective, and figure out if dancing on your injury is worth the risk.
What if I'm really nervous?
It's completely natural to feel a little shaky walking into an audition. But make sure you harness that energy instead of letting it derail you. If your nerves are really overwhelming, Damiani and Rhodes recommend taking a few minutes to meditate and visualize your dancing before you enter the room. Acknowledge the what-ifs worrying you, and address each one with a solution that's within your control. Don't let the dancers around you add to your nervousness, either. You're there to impress the teachers, not the other girls at the barre. "I like to isolate myself by putting my headphones in," Donatelli says. "That way I can make sure I'm ready physically and mentally, without getting distracted."
For Yamashita, the solution to nerves is simple: "I always smile when I'm nervous, because it helps me relax." She's on to something: Studies have shown that even if you're not feeling especially happy, the act of smiling can improve your mood. And your bright face will make you stand out in a room full of anxious dancers.
Getty Images
Ever since starting her professional career, Broadway dancer Amber Ardolino has cupped. Using the holistic wellness practice to improve performance and take care of her body, Ardolino cupped before it was cool—even beating the 2016 Rio Olympics' purple polka-dotted athletes to the punch. But Ardolino's only one dancer who has put this therapy to regular use. Dance Spirit asked Carrie Gaerte, PT, DPT, ATC, and performance rehab specialist with St. Vincent Sports Performance who works with Indianapolis' Dance Kaleidoscope; and Thomas Droge, Chinese-medicine doctor and founder of Pathfinder Institute in NYC, to explain the ins and outs of cupping therapy.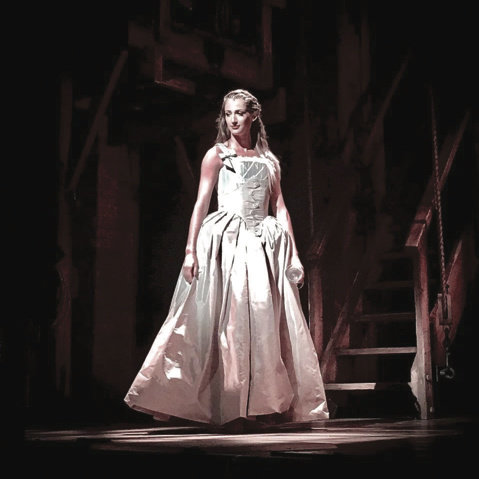 Amber Ardolino in "Hamilton" (courtesy Ardolino)
Keep reading...
Show less
via joffreyballetschool.com
It's never too early to start thinking about your dream job. And summer intensives are an essential step down the road to achieving your dance dreams—whether you want to perform in music videos, ballet companies or Broadway shows.
With 19 programs across the U.S. (plus additional international programs) Joffrey Ballet School offers options for all types of dancers with all types of goals. Whatever you may be working toward this summer, there's a program that will help you get that much closer. We put together a guide to help you find the right one, based on your dream job:
Keep reading...
Show less
Just for Fun
Feb. 15, 2019 02:40PM EST
Inside a Rockette audition (Amanda Schwab/Starpix)
Let's be real: Auditions can be rough. No matter how prepared you are, a lot of variables go into every audition—which means even the best of us mess up sometimes! Here are 7 audition fails every dancer has experienced at one point or another.
Keep reading...
Show less
Via YouTube
Oh, baby I'm a wreck (wreck) after watching Kinjaz's new music video.
Set to Post Malone's "Sunflower," the lead single from the Spider-Man: Into the Spider-Verse soundtrack, the vid features the dance crew's ever-fabulous men—who appear to have Spidey senses, because seriously, how else do they stay down-to-the-fingertips in sync?—performing Vinh Nguyen's super-tight choreography, with an overlay of comic-book-esque graphics by editor Jonathan Shih.
Keep reading...
Show less
See photo credits below
What inspires you most as a dancer? What keeps you going on the days when the motivation just isn't there, and makes you feel like all the hard work, rejection and sacrifice is worth it for the pursuit of your dream? What makes you want to run into an empty studio and create something new?
Cindy Clough, executive director of Just For Kix and a studio owner with over four decades of experience, often hangs posters with dance-related quotes on the walls of her studio, on everything from creativity to the hustle to the importance of teamwork. Sometimes the right words from dancers who have been there are just the push you need to spark your imagination and remind yourself why you love what you do.
In that spirit, here are 10 inspiring quotes from dancers on what their art form means to them, and why it's worth fighting through the hard parts:
Keep reading...
Show less
Photo by Nathan Sayers
Chloe Misseldine has every reason to be nervous as she and her partner run through the challenging wedding pas de deux from Don Quixote. Their performance is just days away and the two American Ballet Theatre Studio Company dancers have only had a week to prepare. Add to that the fact that ABT principal Gillian Murphy, one of the world's most famous ballerinas, is at the front of the studio taking notes.
Keep reading...
Show less
Body Buzz
Feb. 14, 2019 07:00AM EST
Getty Images
If you haven't followed through on your New Year's resolution to practice more self-care, then Valentine's Day is the perfect time to start. Below, we rounded up the best ways to pamper, indulge, and heal everything from your muscles, to your skin, to your mind. Your body (and your dancing) will thank you.
Keep reading...
Show less
Get Dance Spirit in your inbox
via joffreyballetschool.com
It's never too early to start thinking about your dream job. And summer intensives are an essential step down the road to achieving your dance dreams—whether you want to perform in music videos, ballet companies or Broadway shows.
With 19 programs across the U.S. (plus additional international programs) Joffrey Ballet School offers options for all types of dancers with all types of goals. Whatever you may be working toward this summer, there's a program that will help you get that much closer. We put together a guide to help you find the right one, based on your dream job:
Keep reading...
Show less
"SYTYCD" hopefuls at The Academy (Adam Rose/FOX)
"So You Think You Can Dance" just kicked off Season 15 with a fabulous audition episode. Unfortunately, as always, some of the gifted dancers we just met won't make it to the live shows. In fact, so many talented artists have tried out for "SYT," it can be hard to remember standout auditionees from the past who didn't reach the Top 20. But many of them have gone on to have fantastic careers. Here are five amazing dancers who you probably don't remember auditioning for "SYTYCD."
Keep reading...
Show less
Just for Fun
Jun. 29, 2018 10:00AM EST
Colder weather is (finally) here, which means it's time for a good dance movie binge. But which iconic films should you put on? To narrow your search, we went ahead and ranked 30 of the greatest dance movies of all time.
Of course, we know a list like this is bound to be controversial—so if you disagree with our lineup, have at it in the comments!
Keep reading...
Show less
State Ballet of Siberia dancer Yury Kudriavtsev wearing Siberian Swan shoes (courtesy Siberian Swan)
As ballet's gender roles grow increasingly blurred, more men than ever are reaching new heights: the tips of their toes.
It's no longer just Les Ballets Trockadero de Monte Carlo and the few pointe-clad male character parts, like in Cinderella or Alexei Ratmansky's The Bright Stream. Some male dancers are starting to experiment with pointe shoes to strengthen their feet or expand their artistry. Michelle Dorrance even challenged the men in her cast at American Ballet Theatre to perform on pointe last season (although only Tyler Maloney ended up actually doing it onstage).
The one problem? Pointe shoes have traditionally only been designed for women. Until now.
Keep reading...
Show less
Are you a college student curious about what goes on behind the scenes at your favorite magazine? You're in luck—because Dance Spirit is searching for an editorial intern for summer 2019!
We'll be accepting applications through March 1. Internships pay an hourly stipend and require a minimum two-day-a-week, onsite commitment in our NYC office from June to August. (We do not provide assistance securing housing.)
If you're interested, please send a cover letter, resumé and two writing samples to Margaret Fuhrer at mfuhrer@dancemedia.com. Be sure to put "Summer Internship Application" in the subject line. All attachments must be formatted as PDFs.
We will interview selected candidates in March in person or by phone, and let candidates know by mid-April if they have been chosen. Please note that we do not accept high school students, or any students under 18, and that we give preference to college juniors and seniors.
We can't wait to meet you!
Rising Stars
Feb. 09, 2019 07:00AM EST
Images by Norelle, courtesy Jennifer Falcione
When we asked what her proudest accomplishment so far is, Kiarra Waidelich paused for a moment. That's because she has so many to choose from: In the past two years, Kiarra's earned Mini and Junior Female Best Dancer at The Dance Awards, snagged Youth America Grand Prix's Hope Award, and made it to the divisional finals on Season 2 of "World of Dance." Equally gifted in ballet ("I love the mental and physical challenge") and contemporary, it's the latter that made Kiarra realize dance was her passion. "If something bad or stressful happens in my day, I use contemporary as a way to express and release what I'm feeling," she says. "Dance is a way for me to emote and let things go."
Keep reading...
Show less
Branch Out
Feb. 12, 2019 05:16PM EST
Adrienne Gregorek working on physical therapy exercises with a patient (courtesy Gregorek)
When Adrienne Gregorek was 14, she injured her hamstring and was sent to physical therapy. "I was super frustrated," she remembers. "I went to a clinic where there were mostly older people being treated and felt like the staff didn't understand the needs of a dancer. When they were re-testing me at the end, they said, 'You're good,' even though I really wasn't where I needed to be for optimal strength and flexibility."
For many dancers looking for their next step beyond the stage, a career that continues to connect them to the art is a no-brainer. In Gregorek's case, her interest in the human body, coupled with her passion for dance, led her to a career in physical therapy and landed her a job at Westside Dance Physical Therapy in NYC, where she treats dancers, including members of New York City Ballet and students at the School of American Ballet.
Keep reading...
Show less