10 Struggles Only Bunheads Will Understand
#4: Pointe shoes are simultaneously the best and the worst things in the world. (Photo by Nathan Sayers)
Ballet is so beautiful...and SO STUPID HARD. Are you an aspiring ballerina? Here are 10 struggles you probably deal with every single day.
---
There Are Never Enough Bobby Pins
When you're wearing buns 24/7, it seems like no matter how many bobby pins you buy, they disappear almost instantly. (Seriously, though: Where do they all go?)
Related: Our Heads Always Hurt
Bobby-pin headaches are no joke.
"Nutcracker" Pretty Much Ruins the Holidays
While all of our friends are out ice skating and sipping hot chocolate and shopping for gifts, we're swamped with Nutcracker rehearsals and performances. Bah humbug.
Pointe Shoes Are Simultaneously the Best and Worst Things in the World
They're so beautiful. They hurt us SO MUCH.
Flip Flops Are a No-No
Exposing your blistered, bruised, pointe-shoe-battered feet to the world (and the possibility of infection)? No thank you.
And Forget About Heels
Yeah, those 5-inch stilettos are gorgeous, but tbh? Our feet are so sore after class, it's all we can do to put on old-lady sneakers.
Tight Holes and Runs Are the Actual Worst
Why is it that a brand-new pair of tights is pretty much guaranteed to rip within five minutes?
We Will Basically Be Sewing Pointe Shoes Every Minute Until the Day We Die
So. Much. Dental. Floss.
Turnout Isn't a Choice. It's a Way of Life.
What's that? We were standing turned-out while in line at Starbucks? Sorry—that's just our natural state of being.
We've Gotta Be Tougher Than Nails
Don't let the tutus fool you: we're tough, people. Over time, our #balletstruggles have helped us build up enough confidence and endurance to tackle pretty much anything.
Related Articles Around the Web
Ayo &Teo incorporate cotton swabs in their dancing to bring awareness to blood caner (courtesy DoSomething.org)
Rapping, dance duo Ayo & Teo may still want "ice on their wrists so (they) look better when (they) dance," as they're 2017 chart topping song, "Rolex" says, but the two are featuring a more unusual accessory in their recent dance routine: The cotton swab. After teaming up with DoSomething.org for the Give A Spit About Cancer campaign, Ayo & Teo are encouraging people to join the national bone marrow registry and donate marrow for those suffering from blood cancer.
Keep reading...
Show less
Looking for your next audition shoe? Shot at and in collaboration with Broadway Dance Center, Só Dança has launched a new collection of shoes working with some pretty famous faces of the musical theater world! Offered in two different styles and either 2.5" or 3" heels, top industry professionals are loving how versatile and supportive these shoes are! Pro tip: The heel is centered under the body so you can feel confident and stable!
Lealand Eve
As a teenager, contemporary dancer Eveline Kleinjans felt like nothing she did was good enough. Auditioning for university dance programs paralyzed her: "I was so focused on every move I made and what people would think that I wasn't able to be free, to be myself," she says. And her intense perfectionism had real repercussions. "I'd get negative feedback saying, 'We don't see you.' "
Perfectionism is extremely common in the dance world, because dancers hold themselves to terrifically high standards. It's easy to get a little discouraged when you aren't improving as quickly as you want. But there's a difference between healthy self-criticism and an unhealthy obsession with perfection. How can you tell when your drive to be better has crossed the line—and what can you do to get back on track?
Keep reading...
Show less
Partnering is hard enough as it is: You're trying to untangle technical snafus and synchronize your movements with those of another dancer, not to mention building the delicate trust required to catch and be caught, lift and be lifted. Throw a hostile or uncooperative partner into the mix, and you might wish you could take a pass on pas de deux. But don't give up! We asked the experts for tips on how to solve partnering's "relationship problems" as gracefully as possible.
Keep reading...
Show less
Artyon Celestine and Paige Glenn showing their lift skills (photo by Kristin Glenn, courtesy Glenn)
Yes, they're quite possibly the cutest dance duo since, well, ever. But put Paige Glenn and Artyon Celestine onstage, and it's immediately clear they mean business. That was apparent to millions across the country last summer, when Artyon and Paige's unbelievable extensions, fearless turning, and infectious energy propelled them to the quarterfinals of "America's Got Talent." They've also appeared (together or individually) on "Little Big Shots," "Lip Sync Battle Shorties," "The Ellen DeGeneres Show," and "Access Hollywood Live"—not to mention the competition titles they've won as a pair.
"Simon Cowell came backstage during 'AGT' and told us, 'Go out there and do your best. They're going to like you.' "—Artyon
Keep reading...
Show less
Popular
Apr. 02, 2018 10:14AM EST
Showstopper's National Finals Opening Number Performance
Showstopper has been making its impact on the dance world since 1978. Before then, dancers didn't have a stage to perform on, the opportunity to learn from peers, or a competitive outlet like most sports. Debbie Roberts recognized this missing piece in the dance community and that is how America's first and longest running dance competition, Showstopper, was born. Debbie taught dance for over 26 years and owned and operated her own dance studio for 20 years. She is now the owner and National Director of Showstopper, along side her husband, Dave Roberts. Dancer, teacher, business owner, author, and mother, Debbie has made dance her life's career.
Keep reading...
Show less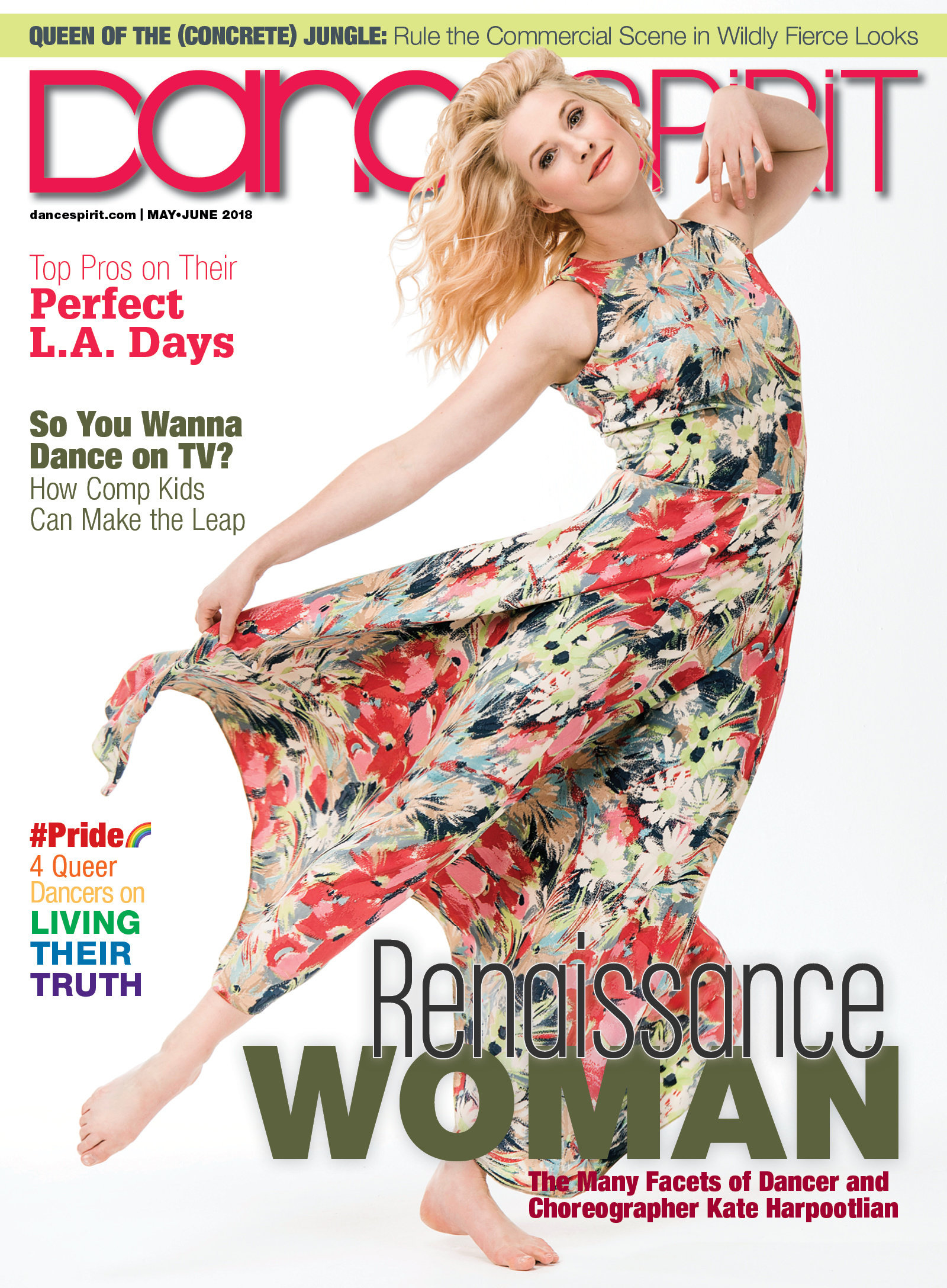 Get Dance Spirit in your inbox