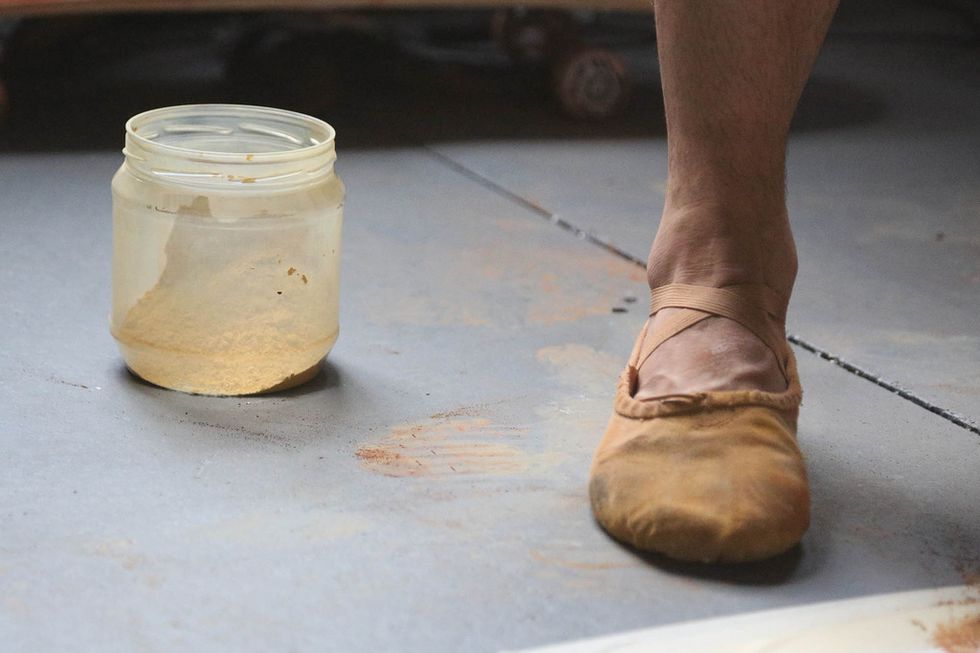 You've probably heard dance described as "poetry in motion" at least once. But who would have thought that dancers could literally create painting in motion? London-based visual artist Luis Casanova Sorolla has.
Since 2011, he's been hard at work on his "Signapura" ("pure signature") art project. Sorolla enlists dancers from the Wiener Staatsballett to have the bottoms of their feet painted and dance, dance, dance on a white paper-covered floor.
The results—both the actual paintings and videos of the virtuosos' live performances—are amazing. I mean, check out First Soloist Davide Dato's incredible strength as he scatters colored sand across the canvas:
[vimeo_embed http://player.vimeo.com/video/69424681?title=0&byline=0&portrait=0&color=828282 expand=1]
But "Signapura" isn't just about making pretty pictures, on paper or throughout space. "It lets us see the beautiful lines and shapes our bodies can create, while not really worrying about the esthetic results during the process," Sorolla says.
High art that celebrates the joy of dancing? Count us in! You can watch videos of the Signapura creative process (read: gorgeous dancing that just happens to create stunning visual art) on Luis' website.