Nov. 29, 2012 10:08AM EST
Beauty Tips from the Ladies of "SYTYCD" Season 9
It's a fact: The ladies of the "So You Think You Can Dance" Season 9 tour are drop-dead gorgeous. (And super-talented, too!) Lucky for us, they shared some of their best beauty tips. Read on for the tricks they use to make sure they always turn heads.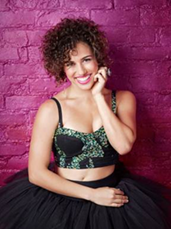 "I love Kiehl's products for my skin. I use the facial wash, toner and moisturizer. My curly hair tends to be on the dry side, so leave-in conditioner is a must, as well as a gentle mousse. I recommend Fredric Fekkai and Paul Mitchell products." —Eliana Girard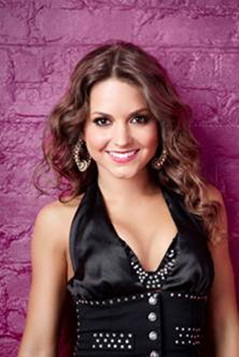 "My go-to look is natural and bright. One thing I really focus on is making my eyes look bright even from the back row. Make sure that the middle of your face is light and the outside has bronzer blush." —Tiffany Maher
"To help my makeup last longer, I use moisturizer mixed with foundation. It creates a strong base that holds all night." —Lindsay Arnold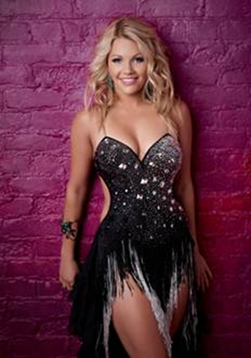 "You don't need a lot of makeup. The less you use, the more it will pop! Simplicity is the key to a healthy, glowing face. Wash your face daily and moisturize afterward. You won't be disappointed!" —Witney Carson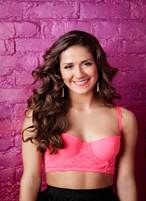 "When dancing on tour you have to remember that your hair and skin need off days too! So when you have a day off, totally take advantage of the opportunity to keep your skin and hair clean!" —Audrey Case
Do you have a go-to beauty look? Tell us in the comment section below!
Dance News
Jun. 15, 2019 10:12AM EST
(From left) Darriel Johnakin, Diego Pasillas, and Emma Sutherland (all photos by Erin Baiano)
Congratulations to Dance Spirit's 2019 Cover Model Search finalists: Darriel Johnakin, Diego Pasillas, and Emma Sutherland! One of them will win a spot on Dance Spirit's Fall 2019 cover. Learn more about the dancers on their profile pages, and then vote for your favorite below. You can vote once a day now through July 15.
We also want you to get social! We'll be factoring social media likes and shares into our final tallies. Be sure to show your favorite finalist some love on Facebook, Instagram, and Twitter, sharing their profile pages and using the hashtag #DanceSpiritCMS.
Cover Model Search
Jun. 17, 2019 04:05PM EST
Jun. 13, 2019 02:20PM EST
Photo by Erin Baiano
Imagine attending American Ballet Theatre's prestigious NYC summer intensive, training among classical ballet legends. Imagine taking the stage at New York City Dance Alliance Nationals, competing against some of the country's best contemporary dancers. Now, imagine doing both—at the same time.
Welcome to Madison Brown's world. This summer, she's in her third year as a National Training Scholar with ABT, while also competing for NYCDA's Teen Outstanding Dancer title. (She's already won Outstanding Dancer in the Mini and Junior categories.) The logistics are complicated—ABT's five-week intensive overlaps with the weeklong NYCDA Nationals, which translates to a lot of cabs back and forth across Manhattan—but Maddie is committed to making the most of each opportunity. "I love contemporary and ballet equally," she says. "While I'm able to do both, I want to do as much as I can."
Maddie has an expressive face, endless extensions, and a quiet command of the stage. She dances with remarkable maturity—a trait noted by none other than Jennifer Lopez, one of the judges on NBC's "World of Dance," on which Maddie competed in Season 2. Although Maddie didn't take home the show's top prize, she was proud to be the youngest remaining soloist when she was eliminated, and saw the whole experience as an opportunity to grow. After all, she's just getting started. Oh, that's right—did we mention Maddie's only 14?
Cover Story