Dec. 01, 2014 11:00PM EST
Since "So You Think You Can Dance" debuted in 2005, we've watched each week of its 11-season run hungrily, eager to see what the choreographers have in store for us. Their routines are the core of the show, and the source of some of our favorite television memories. But many "SYTYCD" pieces have also helped shape and shift trends in the larger dance community. They've brought amazing musical artists to our attention, changed the face of contemporary dance—even created new genres (hello, lyrical hip hop!).
To the dancers and choreographers who bring "SYTYCD" to life: We salute you. Here are the routines that changed the course of the show—and forced the world to take made-for-TV dance seriously.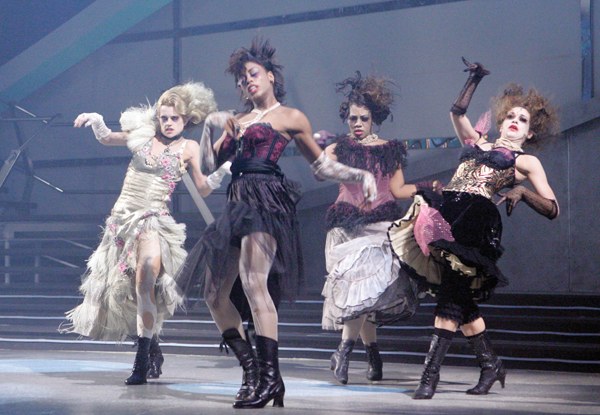 Ramalama (Bang Bang) (photo by Kelsey McNeal, courtesy FOX)
Ramalama (Bang Bang), Season 2
Choreographer: Wade Robson
Dancers: The Top 10
Song: "Ramalama (Bang Bang)," by Róisín Murphy
The impact: In the early days of "SYTYCD," everything Robson touched turned to "You're safe this week." His group routine for Season 2's Top 10 was so far from a "typical" jazz routine that America went wild for it. The zombie-esque choreography showcased the angular, fiercely musical style that would become Robson's signature.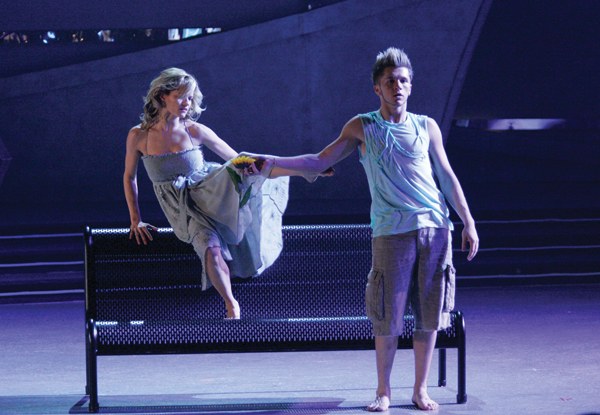 Calling You (photo by Kelsey McNeal, courtesy FOX)
Calling You, Season 2
Choreographer: Mia Michaels
Dancers: Travis Wall and Heidi Groskreutz
Song: "Calling You," by Céline Dion
The impact: Michaels defined contemporary dance as we now know it on the show with this routine. Remembered as "the bench dance," it featured the perfect balance between simple, quiet movements and explosive lifts and jumps. One second, Wall and Groskreutz were touching hands through the bench in a moment of innocent passion; the next, Groskreutz was flying into Wall's arms.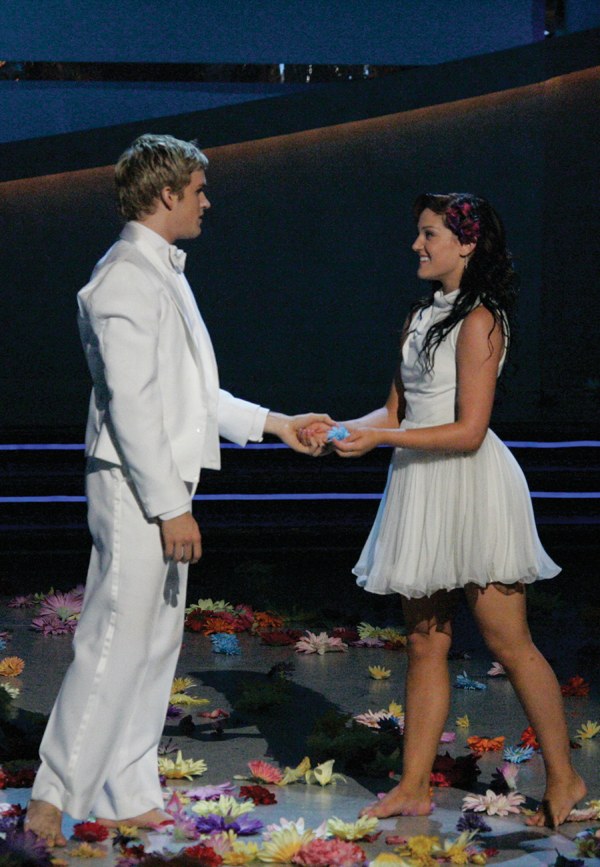 Time (photo by Kelsey McNeal, courtesy FOX)
Time, Season 3
Choreographer: Mia Michaels
Dancers: Lacey Schwimmer and Neil Haskell
Song: "Time," by Billy Porter
The impact: Michaels' tribute to her late
father was one of the show's first tearjerkers. Schwimmer portrayed a young Michaels reuniting in heaven with her dad, who was played by Haskell with sincerity and charm. Time marked a turn for "SYT" contemporary routines: They started to focus on powerful narratives rooted in real-life experiences. (Later, Tyce Diorio and Travis Wall created memorable contemporary pieces about loved ones stricken with cancer, and Stacey Tookey and Sonya Tayeh also explored themes of abandonment, loss and heartbreak.)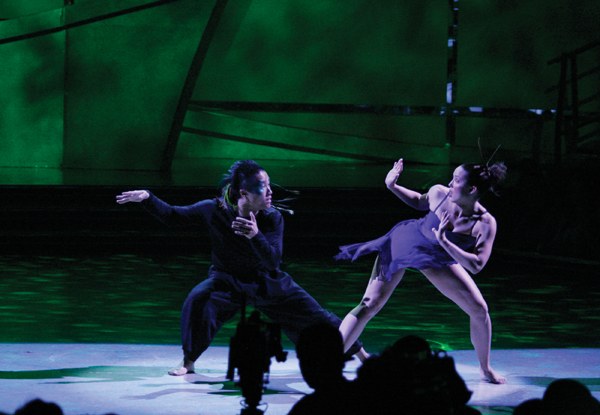 The Chairman's Waltz (photo by Kelsey McNeal, courtesy FOX)
The Chairman's Waltz, Season 3
Choreographer: Wade Robson
Dancers: Jaimie Goodwin and Hokuto "Hok" Konishi
Song: "The Chairman's Waltz," from Memoirs of a Geisha
The impact: Pair a dreamy contemporary dancer with an eclectic b-boy and you have a potential choreographic disaster. But Robson set Goodwin and Konishi up for success in this piece—affectionately known as "the hummingbird and the flower"—by customizing the choreography to their talents, rather than trying to shoehorn them into something pre-made. "We studied flowers and hummingbirds and how they interact in nature," Goodwin remembers. "It was important to Wade that we kept the clarity in our storytelling."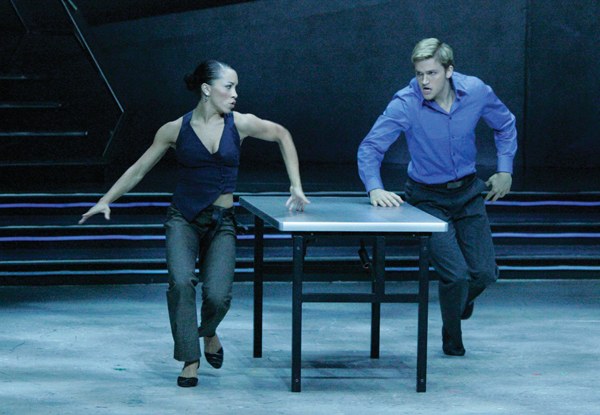 Sweet Dreams (photo by Kelsey McNeal, courtesy FOX)
Sweet Dreams, Season 3
Choreographer: Mandy Moore
Dancers: Neil Haskell and Sabra Johnson
Song: "Sweet Dreams (Are Made of This)," by The Eurythmics
The impact: This is the routine that brought classic jazz (think layouts and fan kicks) back into the mainstream. Moore's idea was to create a piece about a business lunch. "I asked if I could use a table, and the show felt the routine didn't need it," she says. "But I begged, and finally co-executive producer Jeff Thacker gave in." Thank goodness: The powerful, athletic piece was all about the hard-hitting accents in the music, which Moore highlighted with lots of awesomely intense table-slamming.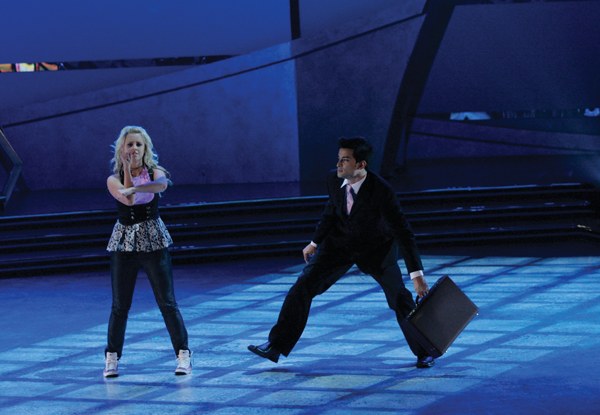 Bleeding Love (photo by Kelsey McNeal, courtesy FOX)
Bleeding  Love, Season 4
Choreographers: Tabitha and Napoleon D'umo
Dancers: Chelsie Hightower and Mark Kanemura
Song: "Bleeding Love," by Leona Lewis
The impact: Lyrical and hip hop used to be different worlds. But in Season 4, the NappyTabs dream team brilliantly combined the two—using their strong hip-hop choreography to tell an emotional story—and "lyrical hip hop" was born. "We choreograph to the words, and every word has a meaning," Napoleon told audiences. Hightower and Kanemura nailed it onstage, and the moment when Kanemura used his hand to "tear out" Hightower's heart quickly became one of those "let's use this in our next comp routine" moves.
Dhoom Taana, Season 4
Choreographer: Nakul Dev Mahajan
Dancers: Katee Shean and Joshua Allen
Song: "Dhoom Taana," from the Om Shanti Om soundtrack
The impact: Before this piece came along, most of America had no clue what Bollywood was. But the style immediately became a "SYT" classic. With its hyper-upbeat music and intricate hand gestures, this routine was a guaranteed success in the sensory-overload department. Beyond its fun and flashiness, though, it also opened a major door for the show by introducing audiences to a previously unfamiliar style.
The Garden, Season 4
Choreographer: Sonya Tayeh
Dancers: Mark Kanemura and Courtney Galiano
Song: "The Garden," by Mirah
The impact: After three seasons of "good girls," it was refreshing to see a duet in which a woman got to be both a vixen and a powerhouse. Turns out, that's just the Tayeh way. This routine—one of Tayeh's first for "SYT"—showed off the quirkiest sides of Kanemura, as well as new facets of Galiano. "Sonya brought a different element of jazz to the show," Galiano says. "I felt so strong and sexy." Girl power!
Gravity, Season 5
Choreographer: Mia Michaels
Dancers: Kayla Radomski and Kupono Aweau
Song: "Gravity," by Sara Bareilles
The impact: With Radomski as a powerless addict and Aweau as her addiction, this hauntingly beautiful routine struck a cord with viewers. "Kupono and I were pushed to extremes we didn't think were possible," says Radomski. "An enormous number of people reached out to us afterward. We had no idea we would be able to move people so deeply—and, in some cases, help them make it through a dark time in their lives."
How It Ends, Season 7
Choreographer: Travis Wall
Dancers: Kent Boyd and Neil Haskell
Song: "How It Ends," by DeVotchKa
The impact: Wall is the ultimate "SYTYCD" success story: After being named runner-up during Season 2, he became one of the show's most beloved choreographers. Though he made his "SYT" choreographic debut during Season 5 (the impressive If It Kills Me for Jeanine Mason and Jason Glover), it was this duet that solidified Wall's superstar status. "This routine made a huge impact because it was so personal to Travis," Boyd says. "This was also the first time two men had danced together in an emotional way on the show. There are many issues and opinions about gender in our society, but the reason we dance is to tell stories and relate to humanity—regardless of gender." Keep breaking those boundaries, Mr. Wall. We're all along for the ride.
You can never go wrong with a classic black leotard. Discount Dance's long-sleeve mesh leo will add a sleek edge to your studio style. Pair it with tights and a skirt for ballet class, or layer some leggings and sweats for contemporary class. Enter below for your chance to win it!
Keep reading...
Show less
via @kyle_vanny on Instagram competing on World Of Dance
Kyle Van Newkirk is a tap dancer you probably remember from the premiere season of NBC's World of Dance. In case you missed it, he is also one of Showstopper's incredible convention teachers. What makes Kyle stand apart from some of today's other incredible tappers? He isn't afraid to change what tap means to his audience and even himself. This modern view of tap dancing is important because it shows us that tap dancers are just as versatile and dynamic as dancers of any other genre. We sat down with Kyle to get his advice on bringing tap dancing into the 21st century.
Keep reading...
Show less
What did I just hear you say? You think all dancers are weak and delicate? PLEASE SAUT DE CHAT OUT OF MY LIFE. (Giphy)
Sure, dancers definitely have some unique identifying characteristics. (We're all obsessed with Center Stage? FACT.) But we're also subjected to all kinds of annoying, inaccurate stereotyping. Here are 10 dancer stereotypes that we never want to hear again.
Keep reading...
Show less
University of Minnesota Dance Team (courtesy University of Minnesota)
They say there's no "I" in "team"—and nowhere is that truer than the world of college dance teams, where precision reigns, uniformity is key, and a single misstep from any given "I" can cost a group a championship trophy. So it's unsurprising that securing a spot on one of the best dance teams in the country is no easy feat.
Members of these highly athletic teams rehearse for hours every week—on top of academic classes and commitments—and perform at football and basketball games, annual concerts, and nationally televised competitions (hi, ESPN). And "no I" rule notwithstanding, each of these top teams is made up of highly trained, highly technical, highly hard-core individuals, who come together to create a ready-for-victory pack.
These six teams aren't one-off success stories—they're consistently strong, and earn the top spots at major competitions like UDA and NDA nearly every year. Up for the challenge? Here's what to know before you go to auditions.
Keep reading...
Show less
Jenna Johnson and Adam Rippon competing during the "DWTS: Athletes" finale. (Photo by Kelsey McNeal, courtesy ABC)
Last night was both the best and the worst night of "Dancing with the Stars: Athletes." The best, because one lean, mean, dancing machine of a couple got to take home the Mirrorball trophy. The worst, because we won't be able to tune in to "DWTS" each Monday to get our weekly dose of dance mania until the fall. But all good things must come to an end, and "DWTS: Athletes" was certainly one of the best seasons yet. The remaining three couples all brought their A-games to the dance floor for the finale, showcasing two dances: a traditional ballroom routine and a freestyle. Here's the final recap.
Keep reading...
Show less
May. 16, 2018 02:26PM EST
Ema Peter
The Glorya Kaufman International Dance Center is the 54,000 square foot home of the USC Glorya Kaufman School of Dance, one of the largest facilities dedicated to dance on a private university campus. Designed for their innovative new curriculum, that supports a range of dance styles, the school's staff designated Harlequin to provide wall-to-wall flooring for the large 3,500 square foot Performance Studio as well as five dance studios in their new state-of-the-art building.
Keep reading...
Show less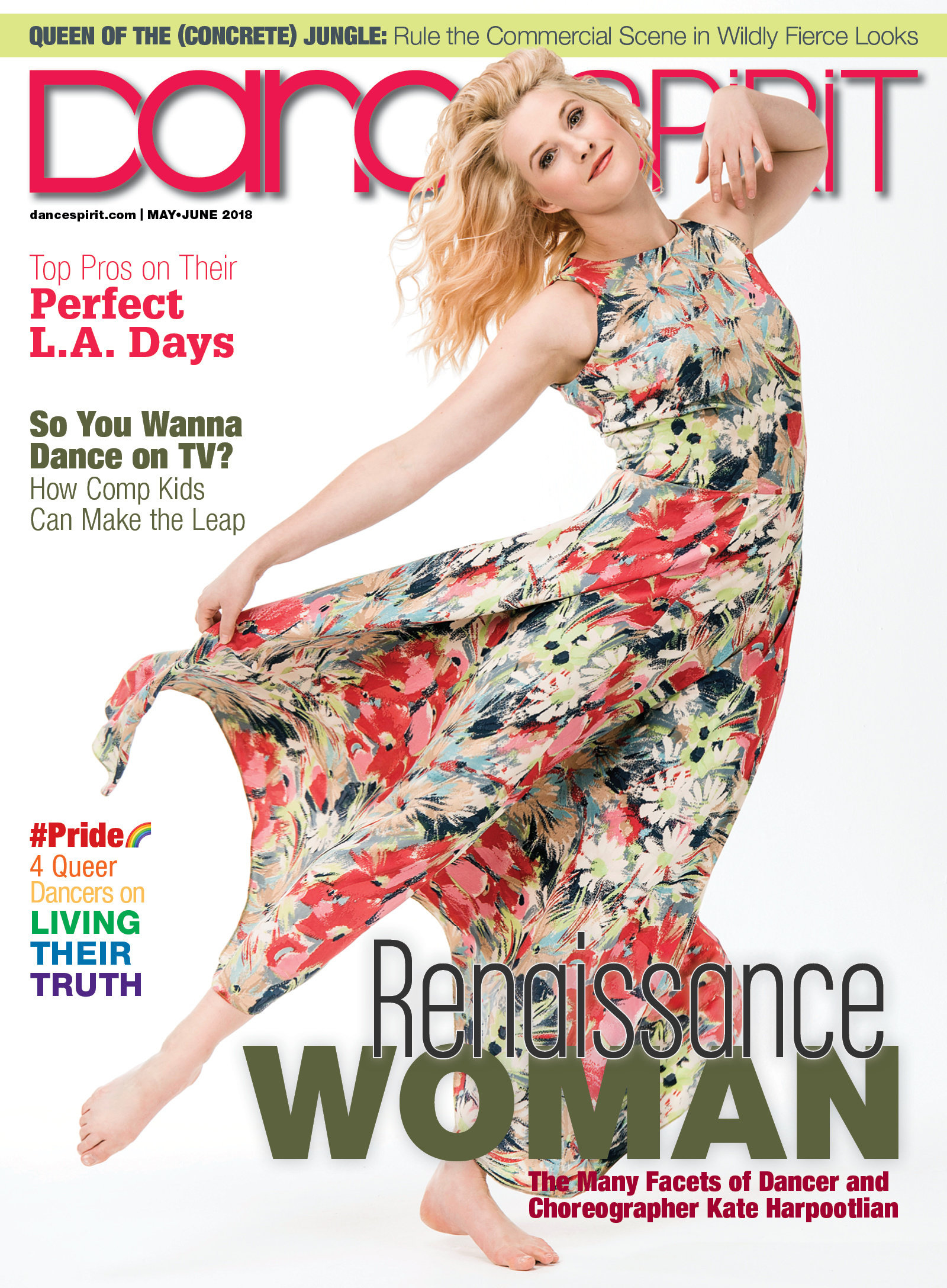 Get Dance Spirit in your inbox