Nov. 01, 2014 09:00PM EST
Every now and then, all the blood, sweat and oh-so-many tears dancers put into their craft result in an ultra-satisfying payoff. Here, seven professional dancers share the moments that can make them smile whenever they're feeling down.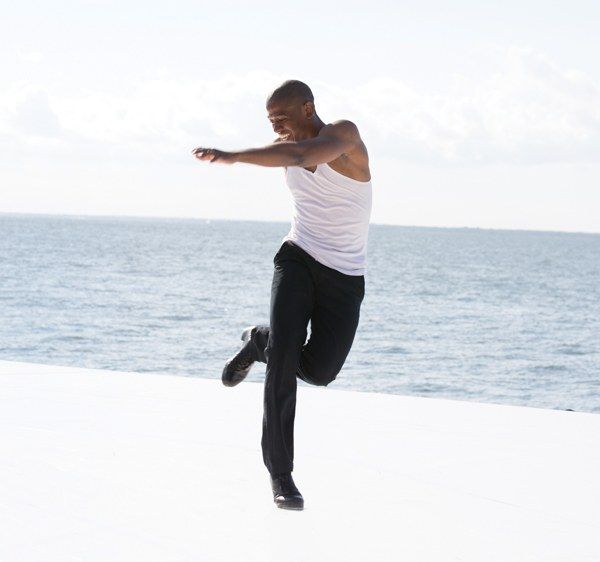 Jared Grimes performing at the Dancers Responding to AIDS Fire Island Dance Festival (photo by Rosalie O'Connor, courtesy Jared Grimes)
Jared Grimes
Tap dancer; faculty member, Broadway Dance Center and New York City Dance Alliance
"In 2007, I spent an afternoon with trumpeter, composer and Jazz at Lincoln Center director Wynton Marsalis. We'd performed together many times, but often, I wouldn't know what song we were doing until I got onstage, and I'd have to catch his orchestrations on the fly. That day, he told me that I instinctively have the type of musical knowledge most musicians must study for years to develop. It was a major compliment. Not only is Wynton someone I admire, but I also love playing with music's inner workings and defying its rules. What Wynton said gave me confidence that I'm following the right path."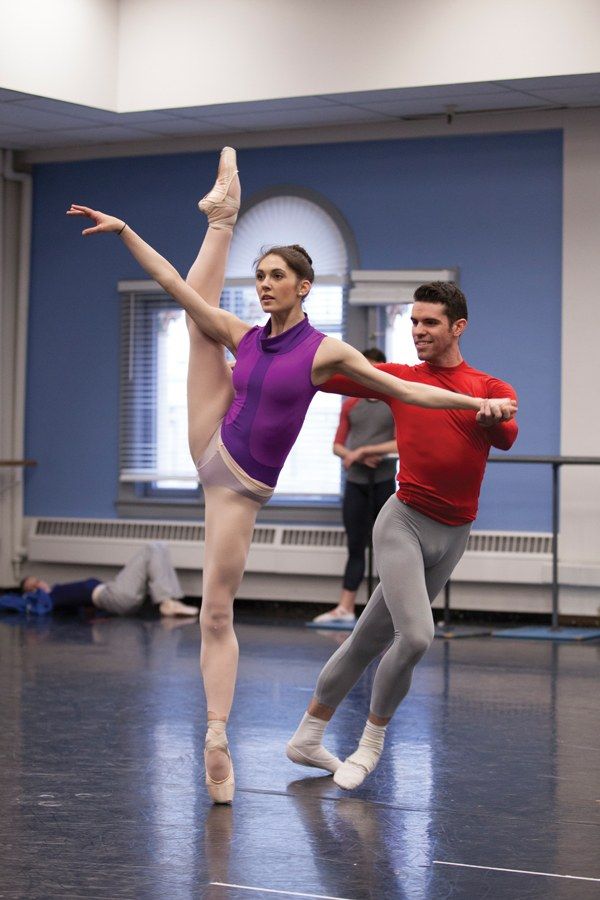 Beckanne Sisk and Thomas Mattingly rehearsing "Rubies," from George Balanchine's Jewels (photo by Beau Pearson Photography, courtesy Ballet West)
Beckanne Sisk
Soloist, Ballet West
"Early in 2012, I applied for a Princess Grace Award. The process is pretty nerve-racking. Once you send in your materials, it's a long waiting game: If you're not selected, no one tells you—you have to wait until the winners are officially announced. So by August of that year, I had kind of forgotten about it. Then I got a voicemail from a number I didn't recognize: 'I'm from the Princess Grace Foundation, and we'd like to speak with you.' I called back immediately and found out I'd won. It was totally surreal. Getting that call made my whole year."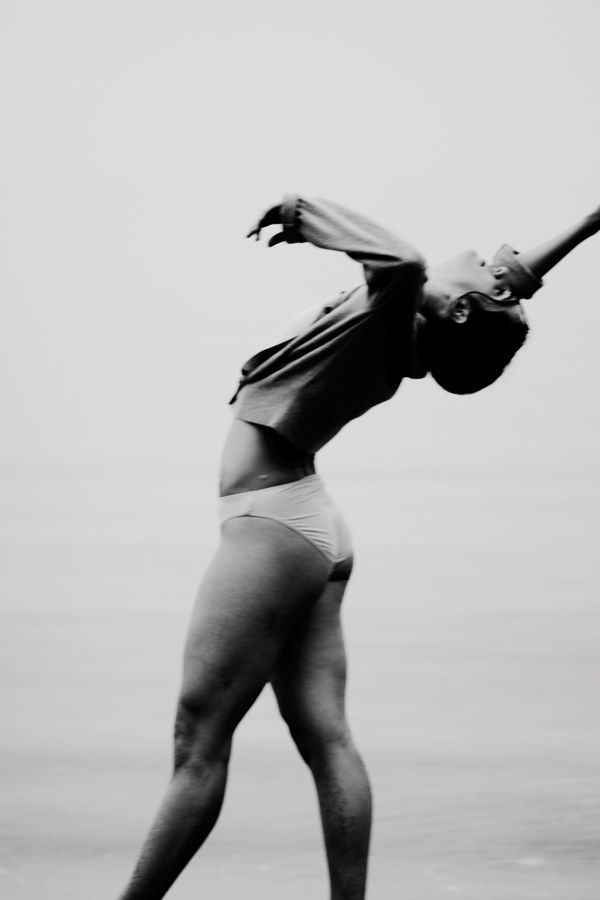 (photo by Franziska Strauss, courtesy Francesca Romo)
Francesca Romo
Contemporary Dance Wyoming
"I went to the Royal Ballet School for seven years. It was pretty stressful. There was never any guarantee that you'd get to stay in the school, because you had to pass an exam after each semester. My best day was graduation. At the ceremony, everyone performed, and my family came to watch. The day was monumental—I knew I'd finished something big. And looking back, I wouldn't be where I am today if not for those ups and downs throughout my training."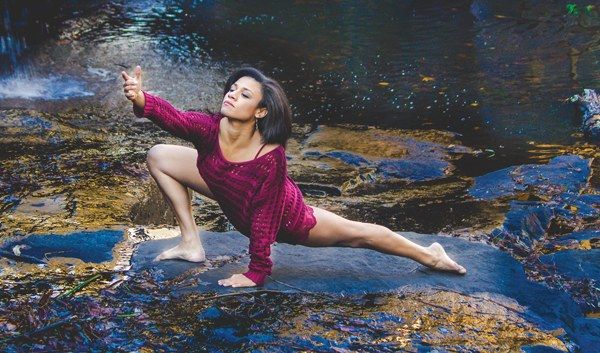 (photo by Brooke Roberson, courtesy Ariana DeBose)
Ariana DeBose
Pippin on Broadway
"I'd just turned 20, and it was the opening night of the New York Philharmonic's production of Company. I was the youngest in the cast—which also included Neil Patrick Harris, Patti LuPone and Stephen Colbert. I was dancing with legends! In the 'Tick Tock' dream ballet, I got to perform with Chryssie Whitehead, who was in the Broadway revival of A Chorus Line. In my opinion, she's one of the best dancers to ever grace a Broadway stage. I kept thinking 'I'm sharing the stage of Avery Fisher Hall with Chryssie Whitehead—at the start of my career?' That was an incredible moment."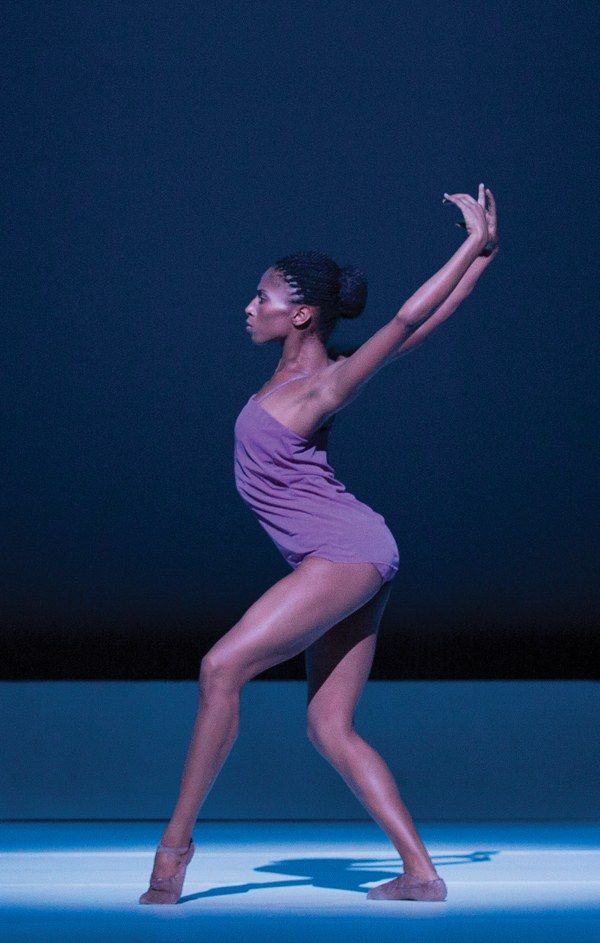 Jacqueline Green in Wayne McGregor's Chroma (photo by Paul Kolnik, courtesy AAADT)
Jacqueline Green
Alvin Ailey American Dance Theater
"I didn't start dancing until I began high school at the Baltimore School for the Arts. I always felt behind. Everyone else had some dance training, but I didn't know any of the terminology. The hardest thing for me was a combination my teacher used to help us learn positions, like effacé devant and derrière. I could never remember it, and I always had to follow someone. But one day—a whole month after we first tried the combination—I finally got it. My teacher exclaimed, 'You did it!' I felt so confident."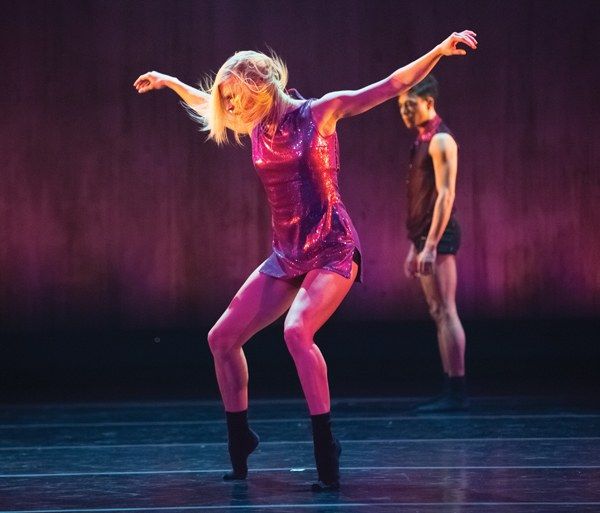 Tory Peil in Annabelle Lopez Ochoa's Crave (photo by Bamberg Fine Art, courtesy Whim W'him)
Tory Peil
Whim W'Him
"There wasn't a ballet school in my hometown. So I studied with a teacher privately and just picked up classes in any other genre I could find: jazz, African, tap—even swing dance in PE class! When I was 12, I auditioned with 60 other girls for a spot at Pacific Northwest Ballet's summer intensive. I knew my chances were slim. Still, I nervously scanned the mail every day after the audition, praying for an acceptance letter heavy with paperwork. I'd almost given up when, a few weeks later, my mom brought in the mail. There was my letter! I opened it, read the first sentence and nodded, smiling. I ended up spending 10 summers at PNB. If it hadn't been for that acceptance letter, my life could have been completely different."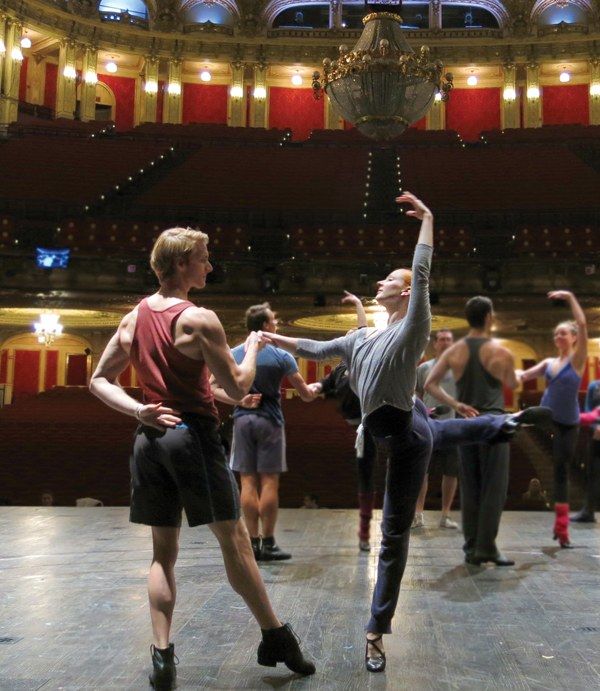 Abigail Mentzer in rehearsal for Phantom of the Opera (photo by Michael Thomas Holmes, courtesy Phantom of the Opera)
Abigail Mentzer
The Phantom of the Opera national tour
"I had been performing with Pennsylvania Ballet's second company for two years when it was time for evaluations. Every member of the second company waited to hear his or her fate, one by one. It was an emotional day for sure. I had become so close with the other dancers, and I wanted to continue working with them. I had a good feeling about my evaluation—I was already being cast in ballets—but there was still no guarantee. In the end, former artistic director Roy Kaiser asked me to join the company. I was ecstatic! I called my mom and grandmother right away. That moment was the beginning of 11 happy years at Pennsylvania Ballet."
Jun. 15, 2019 10:12AM EST
(From left) Darriel Johnakin, Diego Pasillas, and Emma Sutherland (all photos by Erin Baiano)
Congratulations to Dance Spirit's 2019 Cover Model Search finalists: Darriel Johnakin, Diego Pasillas, and Emma Sutherland! One of them will win a spot on Dance Spirit's Fall 2019 cover. Learn more about the dancers on their profile pages, and then vote for your favorite below. You can vote once a day now through July 15.
We also want you to get social! We'll be factoring social media likes and shares into our final tallies. Be sure to show your favorite finalist some love on Facebook, Instagram, and Twitter, sharing their profile pages and using the hashtag #DanceSpiritCMS.
Cover Model Search
Jun. 13, 2019 02:20PM EST
Photo by Erin Baiano
Imagine attending American Ballet Theatre's prestigious NYC summer intensive, training among classical ballet legends. Imagine taking the stage at New York City Dance Alliance Nationals, competing against some of the country's best contemporary dancers. Now, imagine doing both—at the same time.
Welcome to Madison Brown's world. This summer, she's in her third year as a National Training Scholar with ABT, while also competing for NYCDA's Teen Outstanding Dancer title. (She's already won Outstanding Dancer in the Mini and Junior categories.) The logistics are complicated—ABT's five-week intensive overlaps with the weeklong NYCDA Nationals, which translates to a lot of cabs back and forth across Manhattan—but Maddie is committed to making the most of each opportunity. "I love contemporary and ballet equally," she says. "While I'm able to do both, I want to do as much as I can."
Maddie has an expressive face, endless extensions, and a quiet command of the stage. She dances with remarkable maturity—a trait noted by none other than Jennifer Lopez, one of the judges on NBC's "World of Dance," on which Maddie competed in Season 2. Although Maddie didn't take home the show's top prize, she was proud to be the youngest remaining soloist when she was eliminated, and saw the whole experience as an opportunity to grow. After all, she's just getting started. Oh, that's right—did we mention Maddie's only 14?
Cover Story
Jun. 16, 2019 07:00AM EST
Corbin Bleu in rehearsal for "Kiss Me, Kate" (Jenny Anderson, courtesy Roundabout Theatre Company)
If you're a hardcore Broadway baby, today is the worst Sunday of the year. Why, you ask? The Tony Awards were last Sunday, so basically there's nothing to look forward to in life anymore—no James Corden being James Corden, no teary acceptance speeches from newly minted stars, no thrilling excerpts from the hottest new shows. Oh yeah, and there are 50 more Sundays to go before our humdrum lives are once again blessed with the next annual iteration of Broadway's biggest night.
Musical Theater