The Big Benefits of Going Small
Photo by Rosalie O'Connor, courtesy Pittsburgh Ballet Theatre
"I remember declaring at age 13 that if I didn't get into Pacific Northwest Ballet, San Francisco Ballet or New York City Ballet, I just wasn't going to dance," says Pittsburgh Ballet Theatre principal Julia Erickson. "I thought any other company was subpar." A student at Seattle's PNB School since Level I, Erickson was bred for "big ballet." While in the school's pre-professional division, she frequently performed corps roles with PNB, and toured with the group to Scotland, England, Alaska and Hong Kong. But when company contracts were distributed her last year in the school, Erickson didn't get one—and she was confronted with her own ultimatum.
Ballet students tend to dream big, and that's not a bad thing. But don't limit your professional potential with a "go big or go home" attitude. Your career goals shouldn't revolve around an impressive resumé alone, and many dancers have discovered that it's actually easier to find artistic fulfillment in a regional company. DS talked to ballet professionals about the big benefits of joining a smaller group.
---
A Different Perspective
The technique-oriented perfectionism of ballet training can give dancers tunnel vision. But there's so much more to ballet than technique—and the diverse dancers of a smaller company can provide a healthy sense of perspective. Erickson made that discovery at her first job, an apprenticeship at what is now Texas Ballet Theater. "The apprenticeship broadened my horizons," she remembers. "There were a lot of really good dancers who didn't have 'perfect' bodies. I saw that you didn't have to have crazy facility to be excellent." The experience helped Erickson think about shining artistically as well as technically.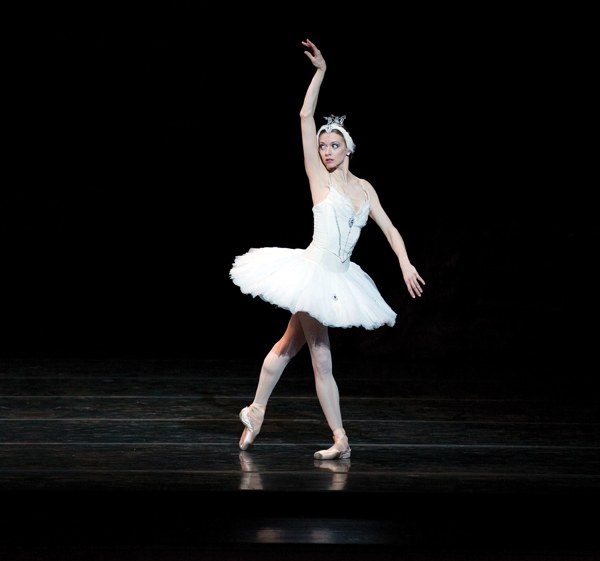 Julia Erickson as Odette in Pittsburgh Ballet Theatre's Swan Lake (photo by Rosalie O'Connor, courtesy PBT)
A Healthier Atmosphere
Even dancers who get contracts with big companies sometimes find that smaller ones are better fits. While some artists flourish in the intensely competitive environment of a top troupe, where dozens of dancers vie for limited parts, for others, that pressure can be difficult to handle.
Ommi Pipit-Suksun was high on the dream when she was offered a soloist position at San Francisco Ballet straight out of London's Royal Ballet School. But she found that entering SFB at a high rank made finding friends a challenge. She also felt like she constantly had to prove herself—which made her push her body beyond its limits. A knee injury in 2007 brought sharp perspective. "A ballet career is very short, and I realized I had to take better care of myself," she says. Pipit-Suksun joined California's Ballet San Jose as a soloist in 2012, and was promoted to principal in 2013. There, the support of both the dancers and the artistic staff have helped her thrive.
Erickson has also benefited from the less-competitive regional company environment, first in Texas and now at PBT. She likens PBT's culture of support to teammates cheering from the bench during a basketball game—they're a small, intimate group rather than a large, anonymous one. During the second act of every performance of The Nutcracker, for example, the entire company gathers to watch the dancers onstage from the wings. (Sometimes, the stage managers have to scold them for cheering too loudly!)
A Place to Grow
A small company can be the perfect environment for young dancers who are still learning and evolving as artists. Rather than getting lost in a line of swans, they get real attention from directors and choreographers.
Iain Webb, artistic director of The Sarasota Ballet, has seen this firsthand. At The Royal Ballet, where he used to dance, casting was largely determined by rank. But in Sarasota, "when a choreographer comes in, I don't turn around and say, 'These are the principal dancers you need to use,' " Webb says. "Everybody has a chance."
This season, The Sarasota Ballet will perform pieces by George Balanchine, Frederick Ashton, Paul Taylor and Michel Fokine—a huge range of styles. To sustain that kind of diversity, Webb mines dancers from all ranks of the company, casting according to their individual strengths, which means corps members frequently end up dancing principal parts.
A Wealth of Opportunities
Fewer dancers also means there are simply more roles for the taking, especially when a big story ballet comes along. In PBT's most recent production of The Sleeping Beauty, for example, Erickson danced Aurora, the Lilac Fairy and the evil Carabosse. The last is an opportunity that would be unlikely at a major company, where a theatrical role like Carabosse would typically be assigned to a character dancer. As a soloist at SFB, Pipit-Suksun found she was dancing less than the girls in the corps, but at BSJ, "I dance all the time, which means I'm in better shape than ever," she says. "I don't have to wait in line to do the roles that I love."
Think about it this way: Every professional ballet dancer, no matter what company she dances for, is living the dream. If you're serious about a ballet career, don't be afraid to go small.
Sofia Wylie (photo by Dave Brewer, courtesy Disney Channel)
Last week Disney Channel star Sofia Wylie released a behind-the-scenes look at the making of her YouTube dance series. Along with some stellar dancing, the video shows the dance community featured in her "4k Dance Series" and the things they've learned from being a part of the dance project. And though the project features dance, we love that it also emphasizes supporting and building up fellow dancers.

Keep reading...
Show less
Popular
Apr. 02, 2018 10:14AM EST
Showstopper's National Finals Opening Number Performance
Showstopper has been making its impact on the dance world since 1978. Before then, dancers didn't have a stage to perform on, the opportunity to learn from peers, or a competitive outlet like most sports. Debbie Roberts recognized this missing piece in the dance community and that is how America's first and longest running dance competition, Showstopper, was born. Debbie taught dance for over 26 years and owned and operated her own dance studio for 20 years. She is now the owner and National Director of Showstopper, along side her husband, Dave Roberts. Dancer, teacher, business owner, author, and mother, Debbie has made dance her life's career.
Keep reading...
Show less
Apr. 17, 2018 10:27AM EST
Oh, hi, EVERYBODY. (Screenshots via YouTube)
Sometimes, you hear talk about an upcoming class video and it sounds too good to be real. Wait: Todrick Hall made a track featuring RuPaul, and then Todrick personally asked Brian Friedman to choreograph it, and then Brian got Maddie and Charlize and Jade and Kaycee and Sean and Gabe and Larsen and Bailey to come out for the class? I just...that can't be right. Can it?
It is right, friends. It is SO RIGHT.
Keep reading...
Show less
A-DAM RIP-PON [clap, clap, clap clap clap] (with his equally gorgeous partner Jenna Johnson; Craig Sjodin/ABC)
Team USA is totally taking over "Dancing with the Stars" this season! Casting for the upcoming athletes-only "DWTS" cycle, which kicks off April 30, was just announced. And the roster includes a whole bunch of Olympic favorites—including not one, not two, but three figure-skating standouts.
Keep reading...
Show less
Apr. 20, 2018 11:58AM EST
Popular
Mar. 26, 2018 09:50AM EST
Winter is drawing to a close and you know what that means -- It's time to really kick this year into gear! Move U has done the research so you can find your best match, look good, and feel great this season with a twist unique to your team! Here are five looks to put your performance on the map in 2018.
Keep reading...
Show less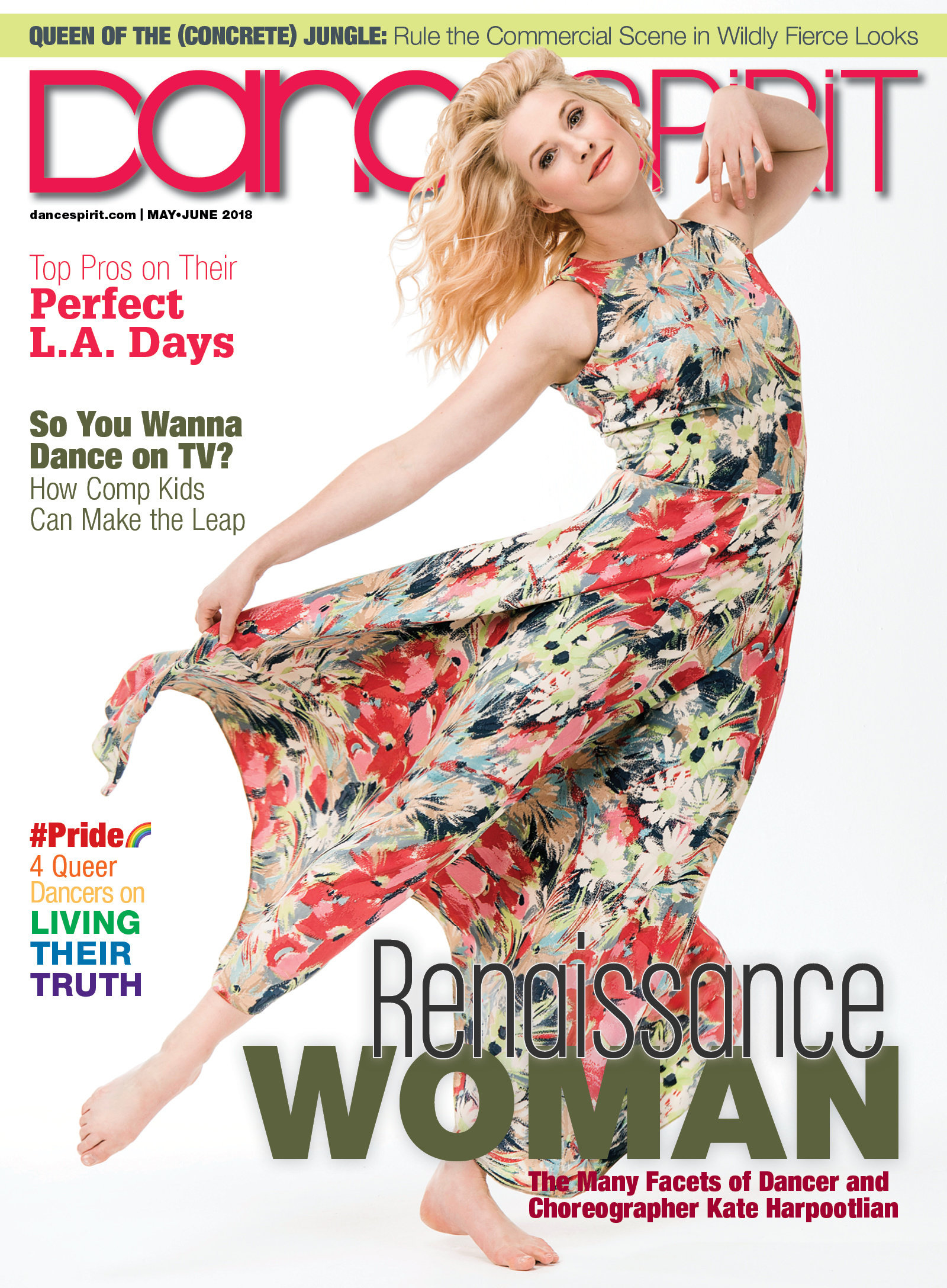 Get Dance Spirit in your inbox