In her senior year at Butler University, Jennifer Sydor auditioned for more than a dozen regional ballet companies—and got a string of "no, thank you" responses. "I have an athletic build, and my movement quality isn't the typical ballet aesthetic," Sydor says. "But I'd been laser-focused on ballet. When I didn't get a ballet contract, I was heartbroken."
Her one job offer came from Kim Robards Dance, a small modern company based in Aurora, CO. After attending KRD's summer intensive, Sydor ended up accepting a yearlong position with the troupe. "I was relieved and happy to begin my career," she says. She's been working as a contemporary dancer ever since.
In the dance world, rejection is part of the package. That doesn't make it any more pleasant. But whether you didn't get the Nutcracker role of your dreams or you weren't picked for a job despite feeling like you aced the audition, you can emerge from even the most gut-wrenching "no" smarter and stronger.
---
Take Appropriate Responsibility
Nadine Kaslow, a psychologist who works with dancers at Atlanta Ballet, advises taking "appropriate responsibility" for negative outcomes. "Some people blame themselves way too much: 'I'm a terrible dancer, I'm a terrible person, I don't deserve anything,' " she says. "Others don't take any ownership at all, when they should."
Think about what you can control. You know how hard you've been training. You know how much sleep you got the night before the audition, and what you ate for breakfast. If you dropped the ball somewhere, you can take steps to improve. But there are plenty of reasons for rejection that have nothing to do with your performance.
For instance, when musical theater performer Kristine Bennett was auditioning for ballet companies after college, two directors told her they didn't have the budget to hire her. Several years later, when she was up for a replacement track in a Broadway show—a role she felt particularly suited for—"I thought I'd done really well in the audition," Bennett says, "but I think I got overlooked because the choreographer didn't know me. It's disheartening when you don't get a job because of something like that, but you have to know it isn't personal."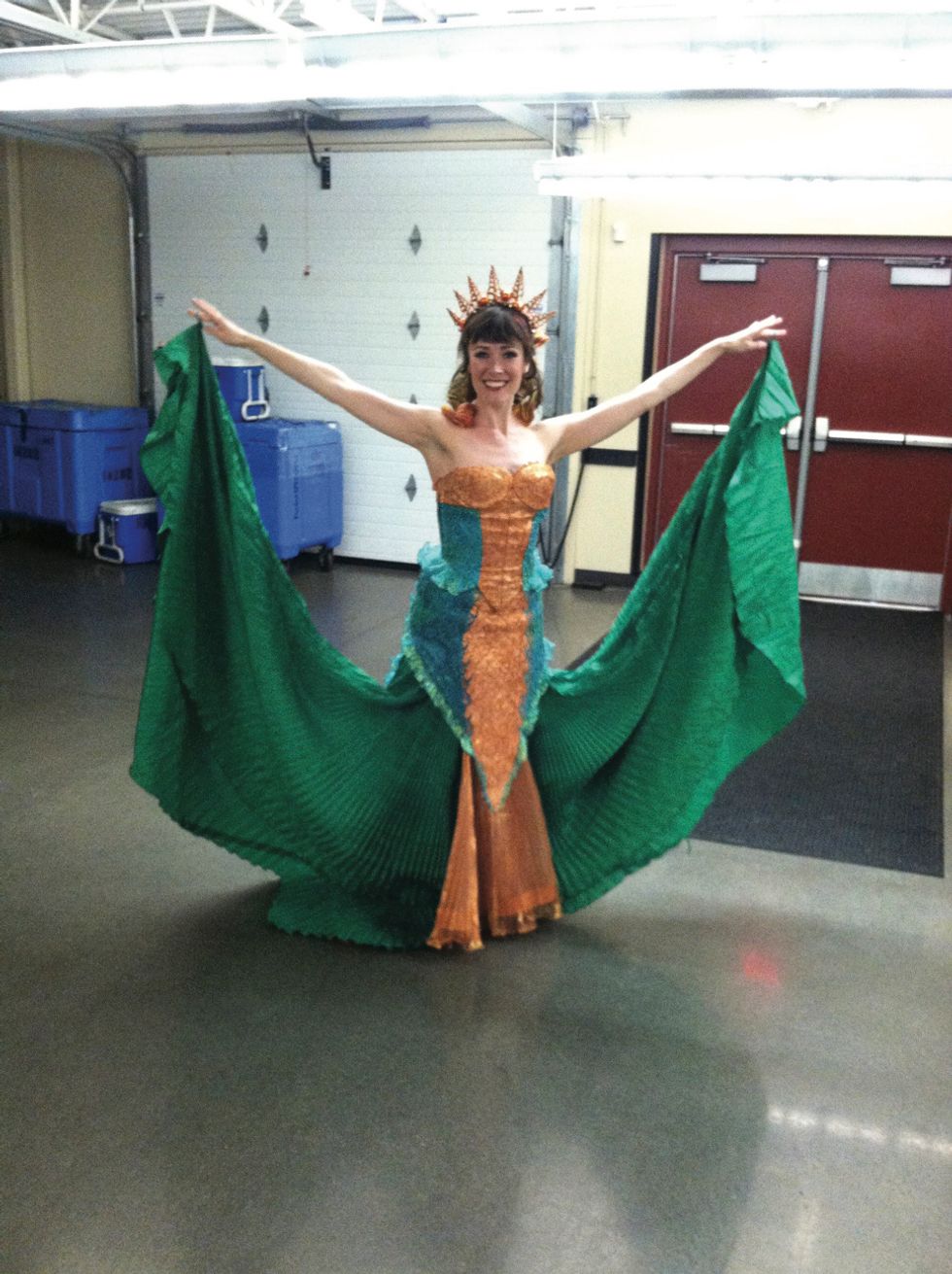 Kristine Bennett in costume for "The Little Mermaid" (courtesy Bennett)
Feel Your Feelings

"Give yourself a chance to be sad, hurt, or angry," Kaslow says. "You don't have to rush past those feelings. Rejection is hard!" While you recover, let parents, teachers, and friends know that you could use their support and compassion. "If you need to take a day off," Kaslow adds, "that's OK."
When is it time to dig yourself out of the emotional hole? One red flag is letting the rejection negatively impact your self-esteem. Kaslow also cautions against falling into behaviors that are self-destructive or destructive to relationships: lashing out in anger, acting impulsively, or self-harming, to name a few. To regain perspective, Bennett recommends developing interests outside the dance world. "If you have something else you enjoy doing," she explains, "you won't feel like your entire identity is wrapped up in your dance success."
Look for the Lessons
Every rejection is a learning opportunity. Did you audition with a friend? You can analyze each other's performances. Are you well-acquainted with the choreographer or director who turned you down? "Follow up and ask, 'Is there anything I should be working on, artistically or technically?' " Sydor says. "That's a hard thing to do, but it can help you get your tool kit ready for the next try."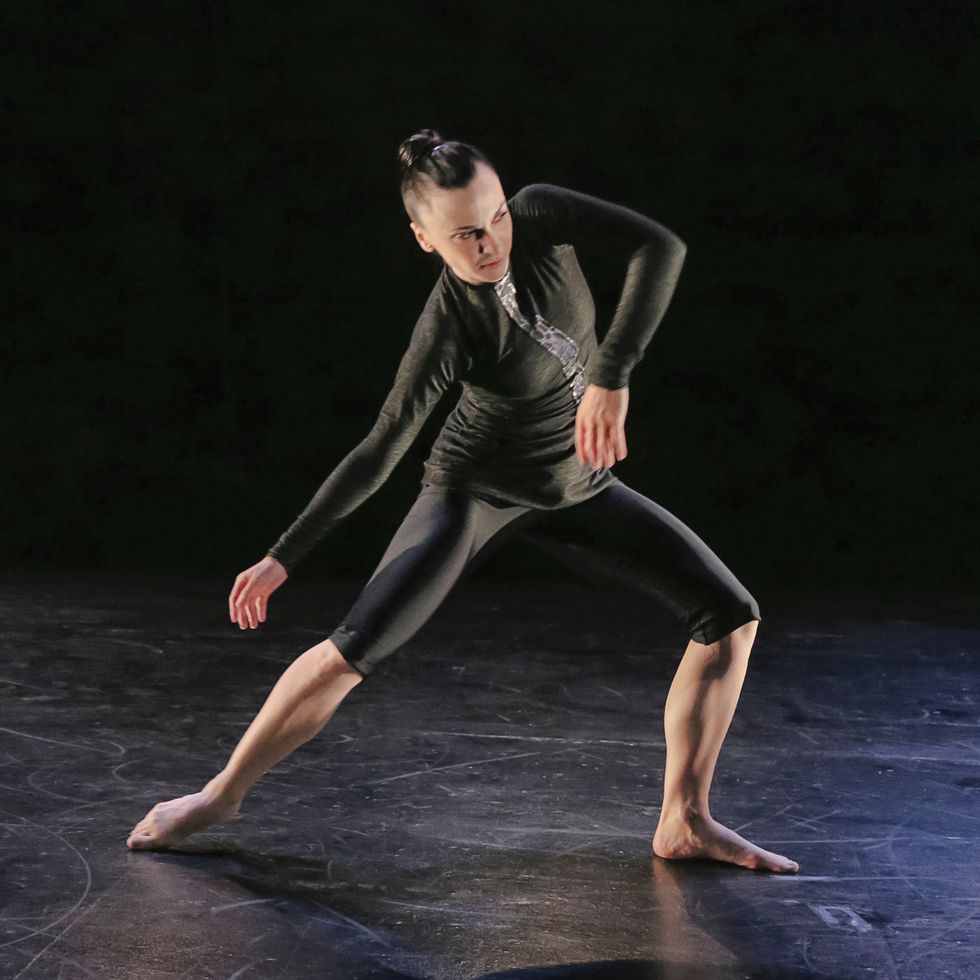 Sydor in Laura Peterson's "Atomic Orbital" (Stephen Delas Heras, courtesy Sydor)
When you've been auditioning a ton but not getting anywhere, look for patterns. You might realize you've been trying for positions that aren't actually a great fit. You may need to do more research into what types of dancers certain schools or companies usually accept. You might even need to entirely reassess your goals. "It's not about giving up," Kaslow stresses. "It's about finding a path that works for you."

Stay Open
Be ready to embrace the hand you're dealt, even if it's not what you initially wanted. "One summer when I was a teen, I didn't get into any of the prestigious ballet intensives I was used to attending," Bennett remembers. She begrudgingly signed up for one she felt was lower-tier—"and I got some of the best training of my life!"
Painful as it can be, rejection offers you a chance to explore other options. Bennett ended up having a successful career in musical theater, performing in two regional productions of Oklahoma!, a national tour of The Music Man, and the reworked-for touring production of Disney's The Little Mermaid. Sydor has danced with the Metropolitan Opera, toured with the electropop band Fischerspooner, and worked in film and television. "Being rejected early on opened me up to the different ways I could define my career," Sydor says. "The most important thing is perseverance. If you stay connected to why you love dance, you can transcend rejection and keep going."
A version of this story appeared in the May/June 2019 issue of Dance Spirit with the title "It's a 'No' From Me."