Mar. 23, 2017 03:10PM EST
An Inspiring Story of Ballet in Brazil
It's easy to forget how lucky we are to pursue dance at all, let alone in the beautifully equipped studios that many of us call home. But for many aspiring dancers around the world—especially in communities plagued by violence—resources are few and far between.
As the Rio Olympics wind down, we've had plenty of time to be awed by the amazing feats of athletic prowess, and the sacrifices and struggles of each competitor. But throughout Rio, there are people waging a daily struggle against poverty and many of them hope to accomplish amazing things themselves.
Meet the dancers of Na Ponta dos Pes, or "On Tiptoe." These girls are from the Complexo de Alemão favela, one of the neighborhoods in Rio that's often riddled with violence. Rather than living in fear, former rhythmic gymnast Tuany Nascimento started the "On Tiptoe" program, and now teaches ballet classes to her tiny dancers on a basketball court. Nascimento has even bigger dreams, hoping to one day open a community center in the neighborhood.
Check out some of the photos by Brazilian photographer Sebastian Gil Miranda, who has frequently photographed Nascimento's class: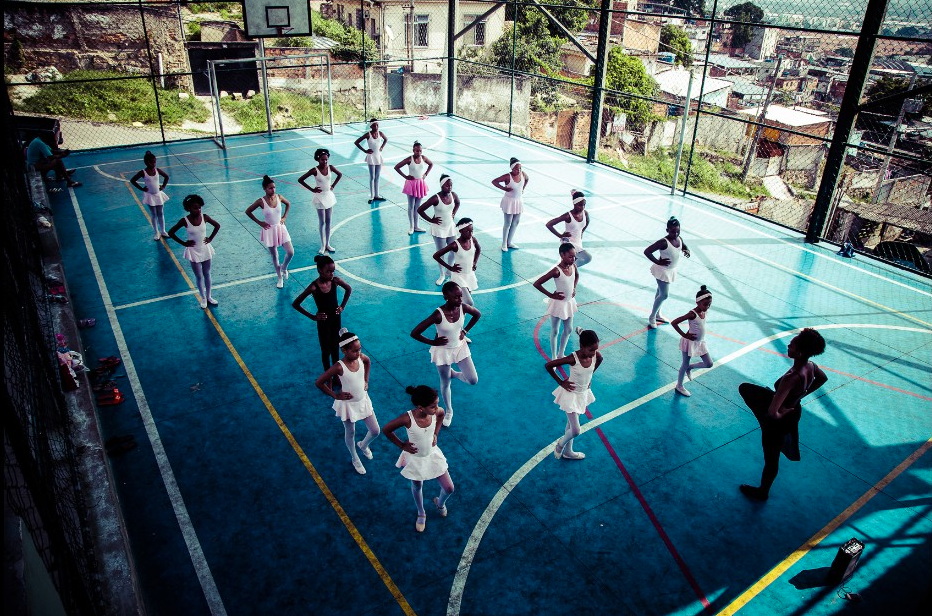 (Photo by Sebastian Gil Miranda)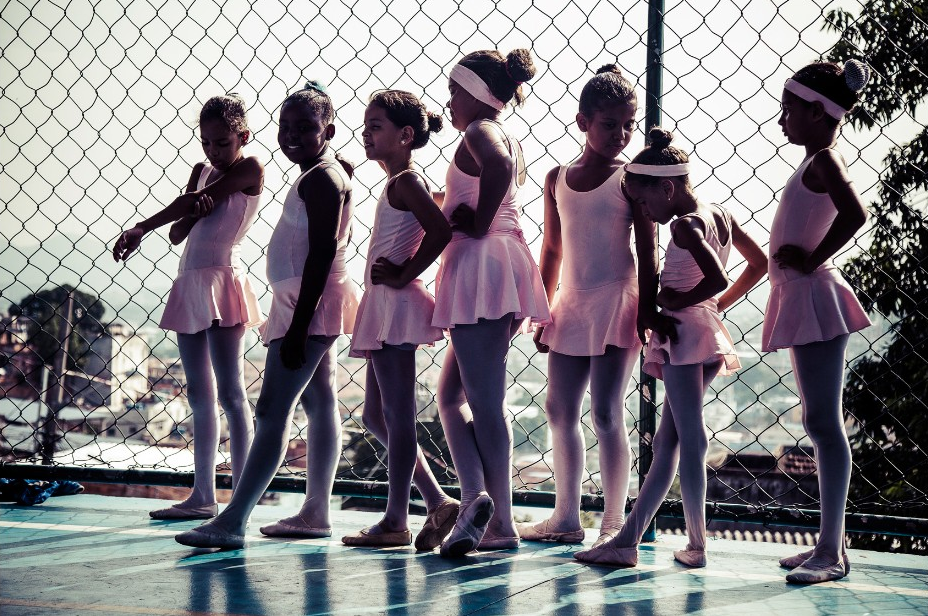 (Photo by Sebastian Gil Miranda)
Dance News
Jun. 15, 2019 10:12AM EST
(From left) Darriel Johnakin, Diego Pasillas, and Emma Sutherland (all photos by Erin Baiano)
Congratulations to Dance Spirit's 2019 Cover Model Search finalists: Darriel Johnakin, Diego Pasillas, and Emma Sutherland! One of them will win a spot on Dance Spirit's Fall 2019 cover. Learn more about the dancers on their profile pages, and then vote for your favorite below. You can vote once a day now through July 15.
We also want you to get social! We'll be factoring social media likes and shares into our final tallies. Be sure to show your favorite finalist some love on Facebook, Instagram, and Twitter, sharing their profile pages and using the hashtag #DanceSpiritCMS.
Cover Model Search
Jun. 17, 2019 04:05PM EST
Jun. 13, 2019 02:20PM EST
Photo by Erin Baiano
Imagine attending American Ballet Theatre's prestigious NYC summer intensive, training among classical ballet legends. Imagine taking the stage at New York City Dance Alliance Nationals, competing against some of the country's best contemporary dancers. Now, imagine doing both—at the same time.
Welcome to Madison Brown's world. This summer, she's in her third year as a National Training Scholar with ABT, while also competing for NYCDA's Teen Outstanding Dancer title. (She's already won Outstanding Dancer in the Mini and Junior categories.) The logistics are complicated—ABT's five-week intensive overlaps with the weeklong NYCDA Nationals, which translates to a lot of cabs back and forth across Manhattan—but Maddie is committed to making the most of each opportunity. "I love contemporary and ballet equally," she says. "While I'm able to do both, I want to do as much as I can."
Maddie has an expressive face, endless extensions, and a quiet command of the stage. She dances with remarkable maturity—a trait noted by none other than Jennifer Lopez, one of the judges on NBC's "World of Dance," on which Maddie competed in Season 2. Although Maddie didn't take home the show's top prize, she was proud to be the youngest remaining soloist when she was eliminated, and saw the whole experience as an opportunity to grow. After all, she's just getting started. Oh, that's right—did we mention Maddie's only 14?
Cover Story