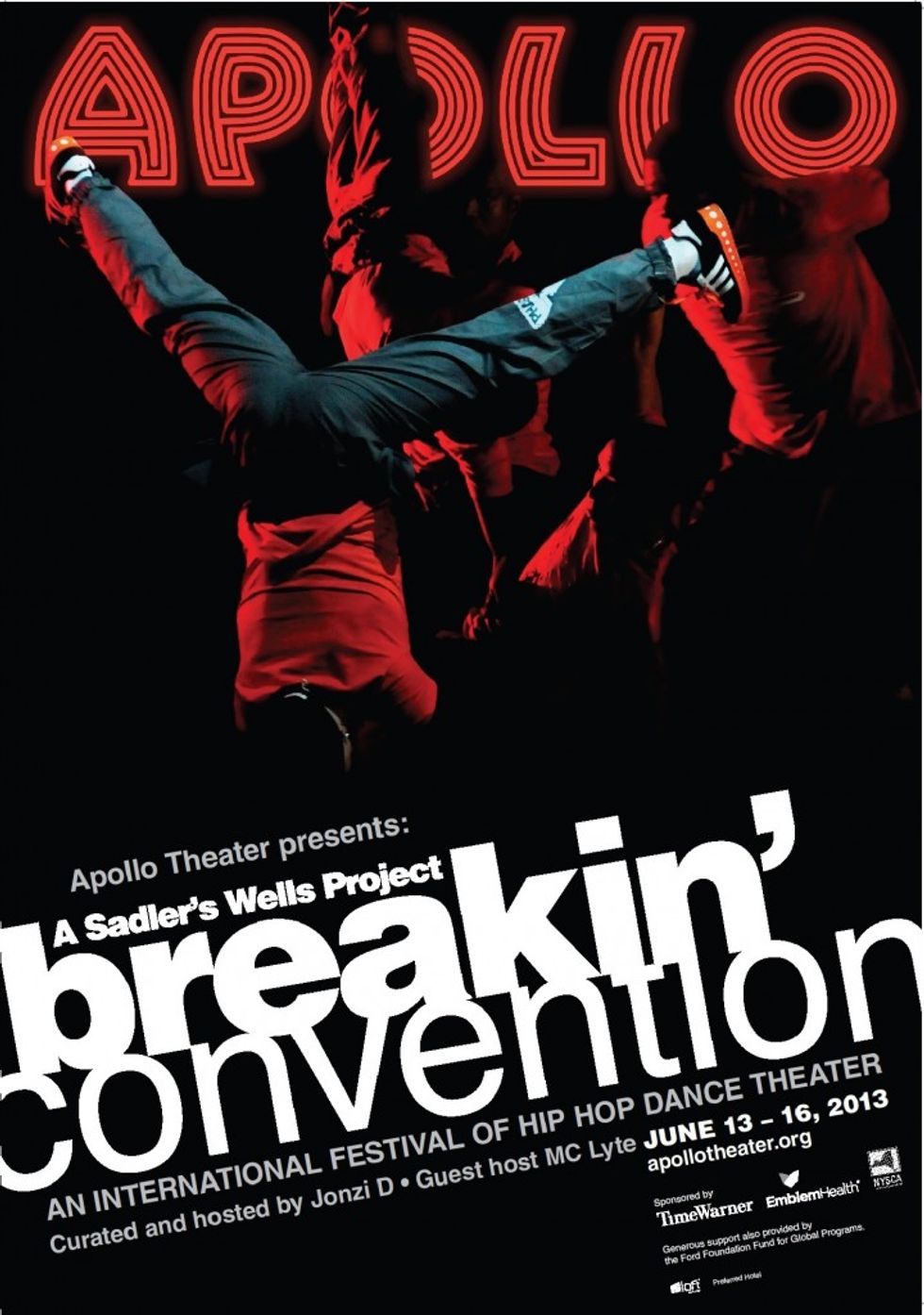 Attention all B-boys, B-girls and lovers of break dance! Breakin' Convention, an international hip-hop dance festival, is coming to the Apollo Theater in NYC for the first time ever this month. The festival, which runs June 13-16, will feature performances from some of the best hip hoppers in the biz, free family workshops and multiple panel discussions (think DJ spinning, live graffiti art, film clips and special tributes to hip hop dance icons).
Sounds pretty great, right? Click here to read more about the festival and the free events you can attend (like a 90-minute hip-hop dance workshop on the Apollo's Soundstage covering uprock, locking, breaking and popping!), and click here to buy tickets to the rest of the events.
And now for a sneak peek of what you can expect from Breakin' Convention!