Quick: Name a dance-y movie or TV show. Chances are Britt Stewart was featured in it. The Colorado native has performed in all three High School Musical movies, Fame, No Strings Attached and Teen Beach Movie. Her TV credits include "Bunheads," "Glee" and "Dancing Fools." Plus, she's rocked out behind Rihanna, Demi Lovato, Janet Jackson, The Veronicas, Vanessa Hudgens and, most recently, Katy Perry. Want to know more about this hard-working, versatile dancer? Read on for The Dirt. —RZ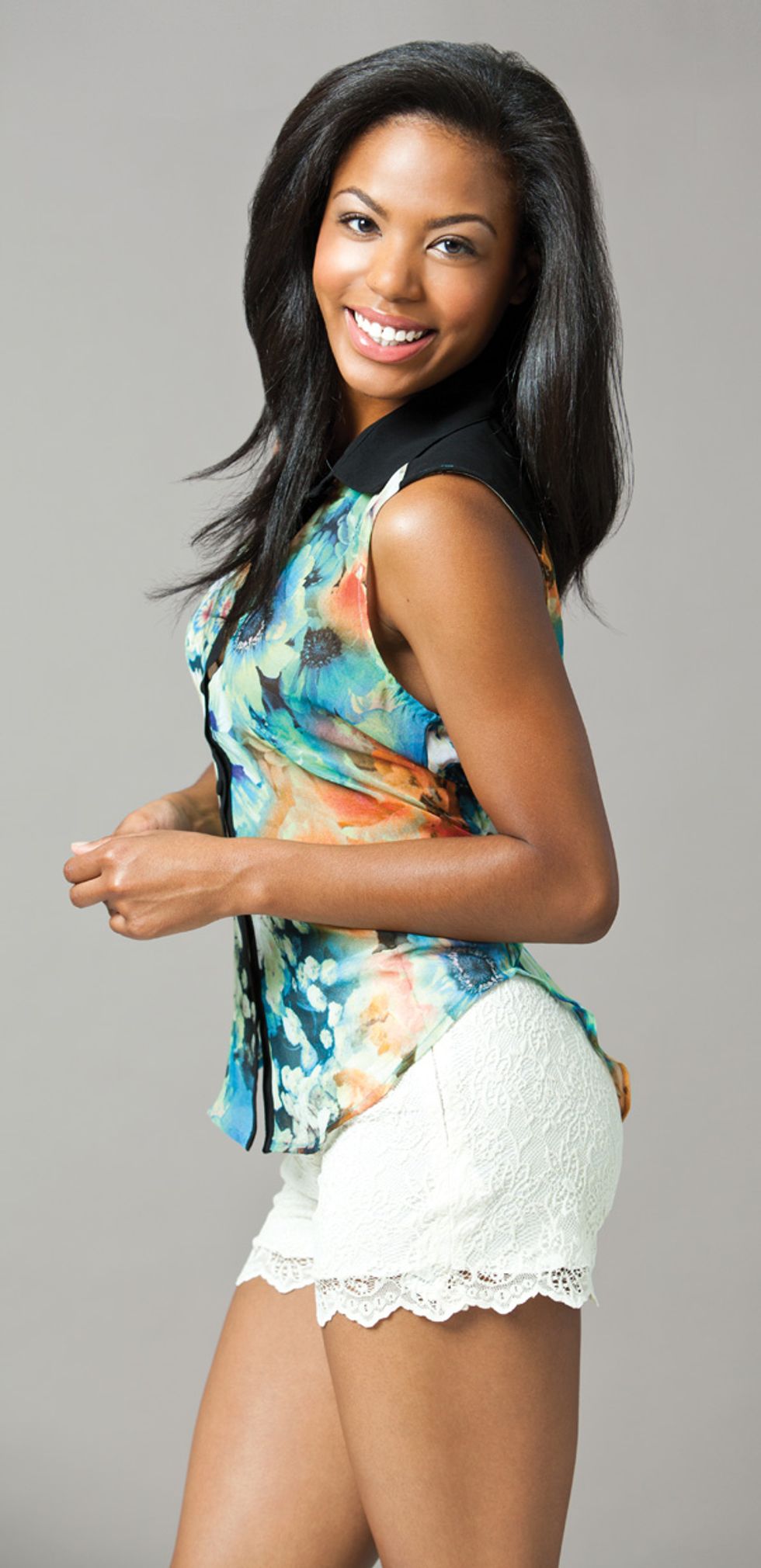 (courtesy Britt Stewart)
What did you want to be when you were a kid? "A pediatric surgeon"
Performer you would drop everything to see: "Prince--I think he is brilliant as an artist and a performer."
Must-see TV show: "Grey's Anatomy--I've been a fan since Season 1."
Who is your dance crush? "Patrick Swayze"
Favorite movie: "Dirty Dancing of course!"
Biggest guilty pleasure: "watching cooking shows"
Something most people don't know about you: "I still have to wear my retainer at night...shhhh!"
Who would play you in a movie? "Kerry Washington"
What are your pet peeves? "Water around my bathroom sink--I know it's weird!"
What's your most embarrassing onstage moment? "I split my pants while filming a scene in the film No Strings Attached."
What has been your proudest career moment so far? "dancing for Janet Jackson"