It's the fall of 2018. As the Brigham Young University Cougarettes step onto the field at LaVell Edwards stadium in Provo, UT, a crowd of nearly 64 thousand erupts into cheers. The dancers take their places, and a feeling of anticipation hangs in the air: Their reputation precedes them.
The music—Ciara's banger "Level Up"—begins, and unbelievable precision ensues. Eighteen dancers attack the highly technical choreography, which nods at viral social-dance sensations and continuously builds in energy. The school's mascot, Cosmo the Cougar, joins the team on the field, and the audience goes wild. As the piece ends, the sound in the stadium is deafening. The 16-time national-title-winning group has proved once again why they're the standard for college dance team success—they're just that good.
---
The social media frenzy that followed this performance was huge, but it wasn't the first time a Cougarettes routine had broken the internet. The team garnered national attention the year before, when Cosmo the Cougar joined them in a halftime performance set to Ayo and Teo's "Rolex." Outlets like The Washington Post and Bleacher Report shared footage of the spectacle, and the video now has over 4.2 million views—much to the shock of Emry Wride and Nicole Quesenberry, two of the team's dance captains, who choreographed the routine in a locker room. "It honestly stemmed from just messing around," Quesenberry says. "We were thinking of fun things that we could do, like flossing and rollies. We didn't choreograph it for Cosmo. We just added him in later. We never thought it would turn into something so huge!"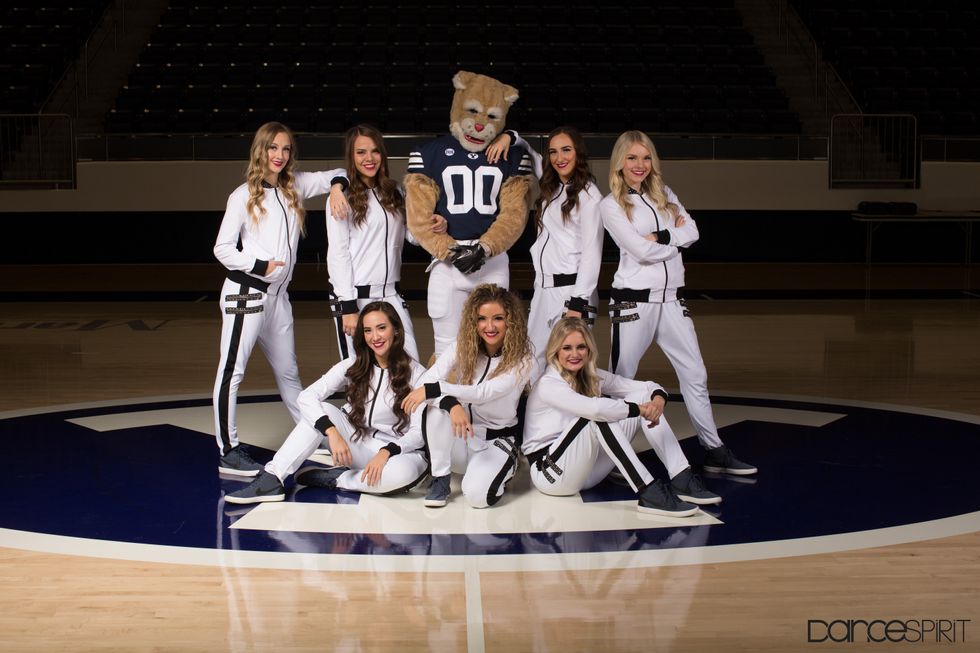 Photo by Samantha Little
The team's success has surprised even its coach, Jodi Maxfield. The Cougarettes were established as a pom and formations dance team in 1946, and Maxfield danced with the group herself from 1976–79 before eventually coming on as the head coach and artistic director in 1991. She says the team didn't become the competitive entity it is today until the late 1990s. "I never could have imagined what this team would eventually be," Maxfield says. "When I first took over, people didn't see my vision."

After a performance tour in China in 1995, BYU's administration told Maxfield the team could no longer travel. Feeling frustrated that she couldn't give her dancers touring opportunities, she decided to give them something else that would help them grow. "In 1996, I took them to the National Dance Alliance Nationals for the first time, and we've only missed it three times in the 23 years since," Maxfield says.
Since becoming a competition team, the group's skills have grown exponentially—so much so that, according to Maxfield, most former performers will tell you they wouldn't have made the cut for today's team. Criteria for dancers hoping to join the group in 2019 includes both right and left aerials, a kip-up, a headspring, and at least a quad pirouette, not to mention the ability to blend well with the team and perform with compelling expression. Their rigorous schedule includes 12 hours of rehearsal Monday through Friday, which increases to up to 20 hours a week before concerts or Nationals. They perform over 50 times a year at games, special appearances, concerts, and other events. What's more, the dancers must maintain a solid academic standing.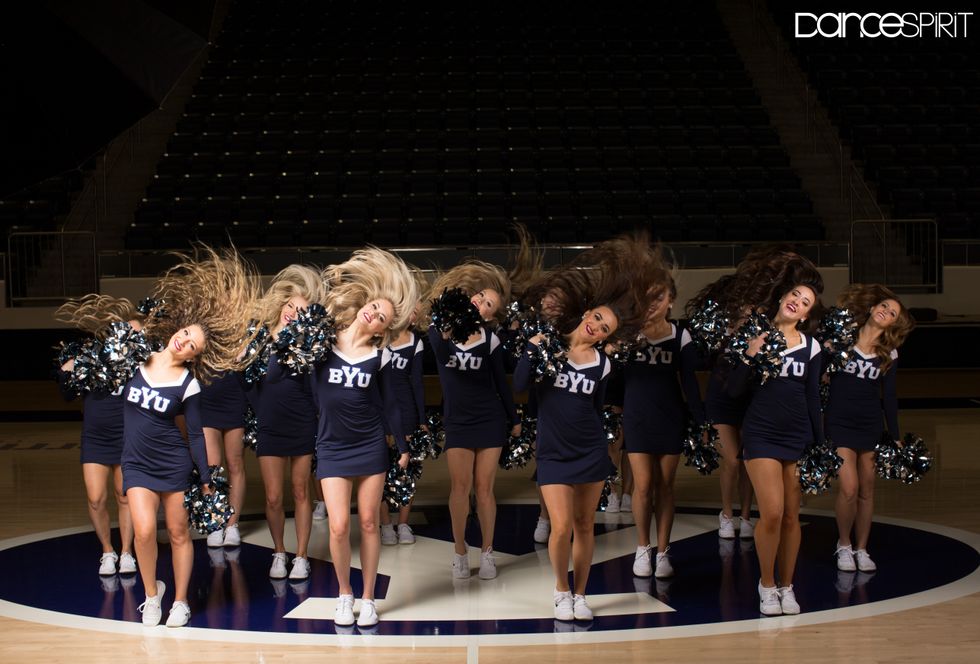 Photo by Samantha Little
BYU is a private religious institution owned by the Church of Jesus Christ of Latter-day Saints, and the vast majority of its students are members of the LDS Church. If you ask Maxfield, religion doesn't just play into the ethos of the team—it is the ethos of the team. "It's the foundation of who we are," she says. The clothing the Cougarettes choose to wear at competition reflects their standards of modesty, and the music they perform to is void of offensive language. They choose competitions that are suitable for family viewing, and don't perform or rehearse on Sundays. According to Maxfield, as the team has gained national attention through competitions and viral YouTube videos, they have become, in part, the face of the school, and, by extension, a representation of the LDS Church. "Our church uses performing groups to shed light on us," she says. "We believe in the arts and in developing our talents."

Maxfield says the Cougarettes have never had to recruit. For Wride, a junior on the team who's majoring in dance with an emphasis in ballet, the decision to come to BYU to be a Cougarette was simple. "College at BYU allowed me to keep my values and continue to dance at a high level," she says. "Every performance is an opportunity to teach others about my beliefs, and I was so drawn to that."
Many people who've seen the team's viral videos are surprised to discover that these hard-hitting dancers are a group of devoutly religious girls from Utah. In fact, the Cougarettes routinely shock people with their hip-hop skills. The first time they competed in hip hop at NDA Nationals, Maxfield says the other dance teams totally underestimated them. Their number, choreographed by popular college dance team choreographer Shandon Perez, earned them a national title. In fact, four of their 16 national titles are in hip hop.
This month, the team will be competing yet again at NDA Nationals, and according to the team's president, Abbey Bench, they're playing to win. "We didn't win a national title last year and that was disappointing," she says. "This year, we're going for two!"
The Team Leaders
ABBEY BENCH, president
Age: 22
Year in school: Senior
Major: Exercise and wellness
What's next: Corporate wellness
Hometown studios: The Dance Club (Orem, UT); Alta High School dance team (Sandy, UT)
Proudest Coug moment: "Making Cougarettes was a goal of mine since I was a little girl. I grew up watching their concerts and always knew it's what I wanted to do. Somehow, every day with the team just gets better and better. I love being surrounded by greatness, doing what I love with so many people I love."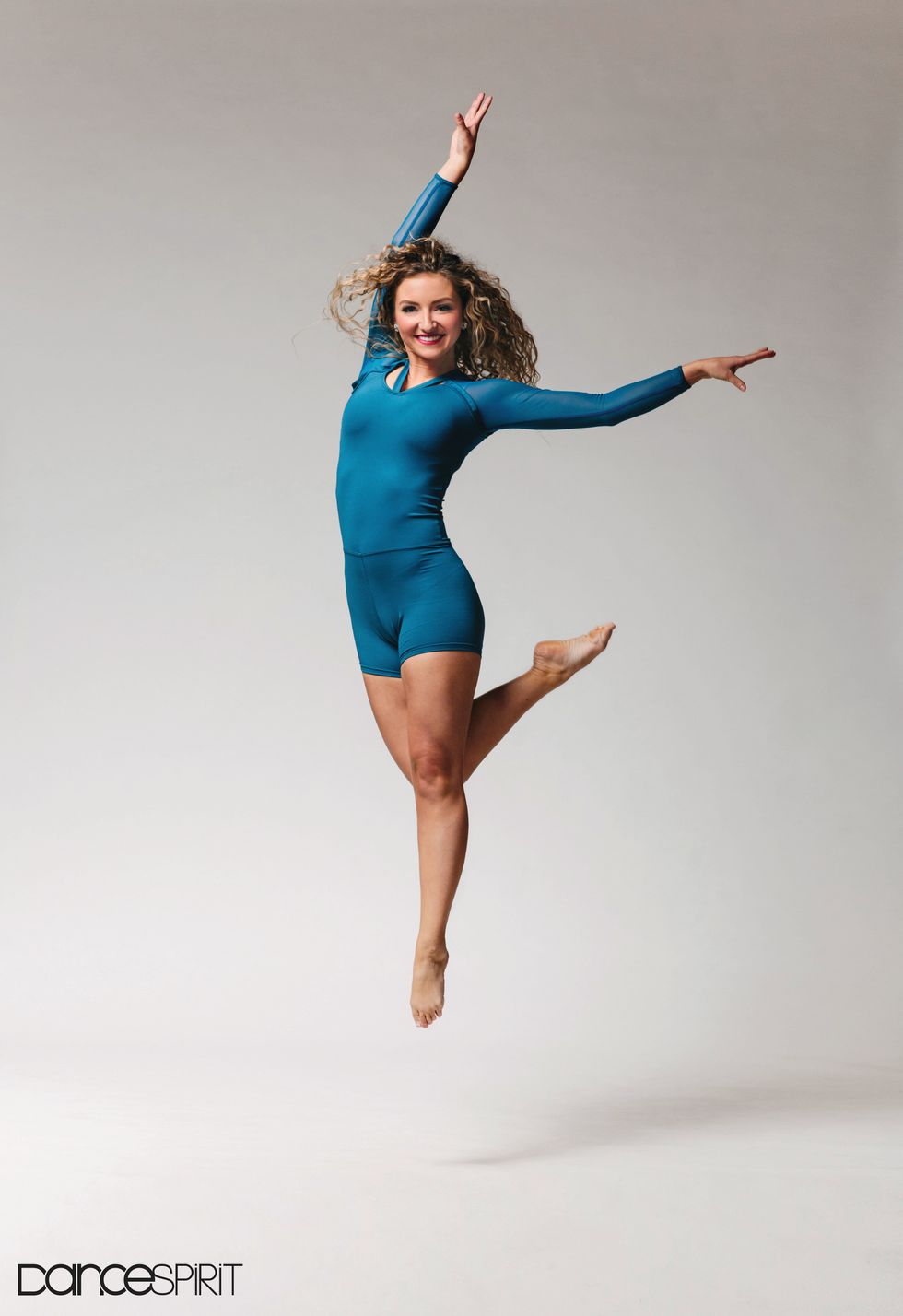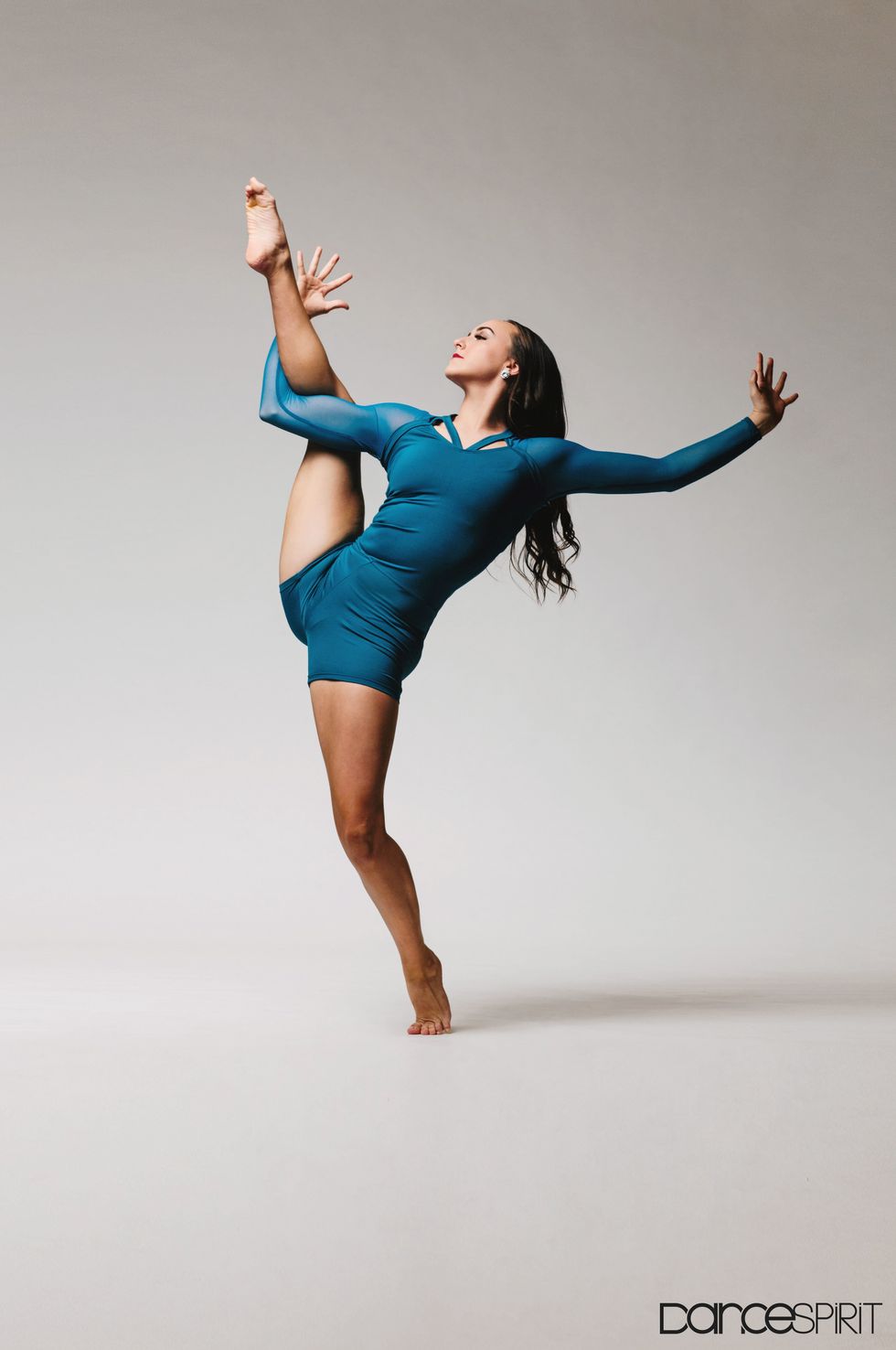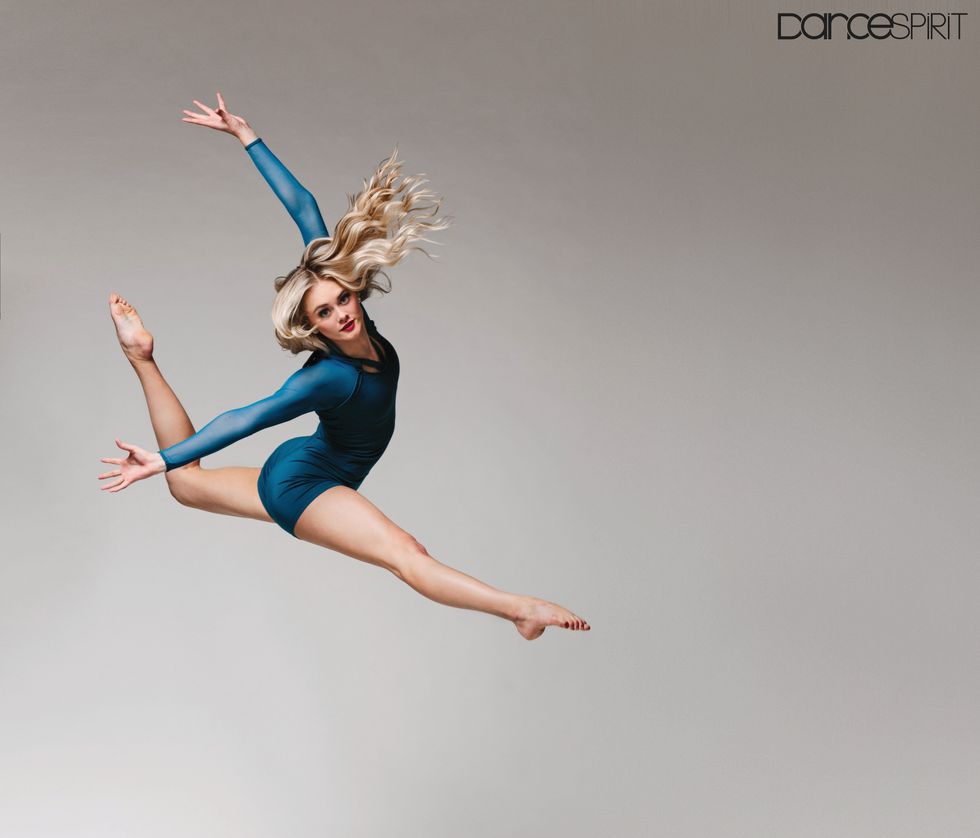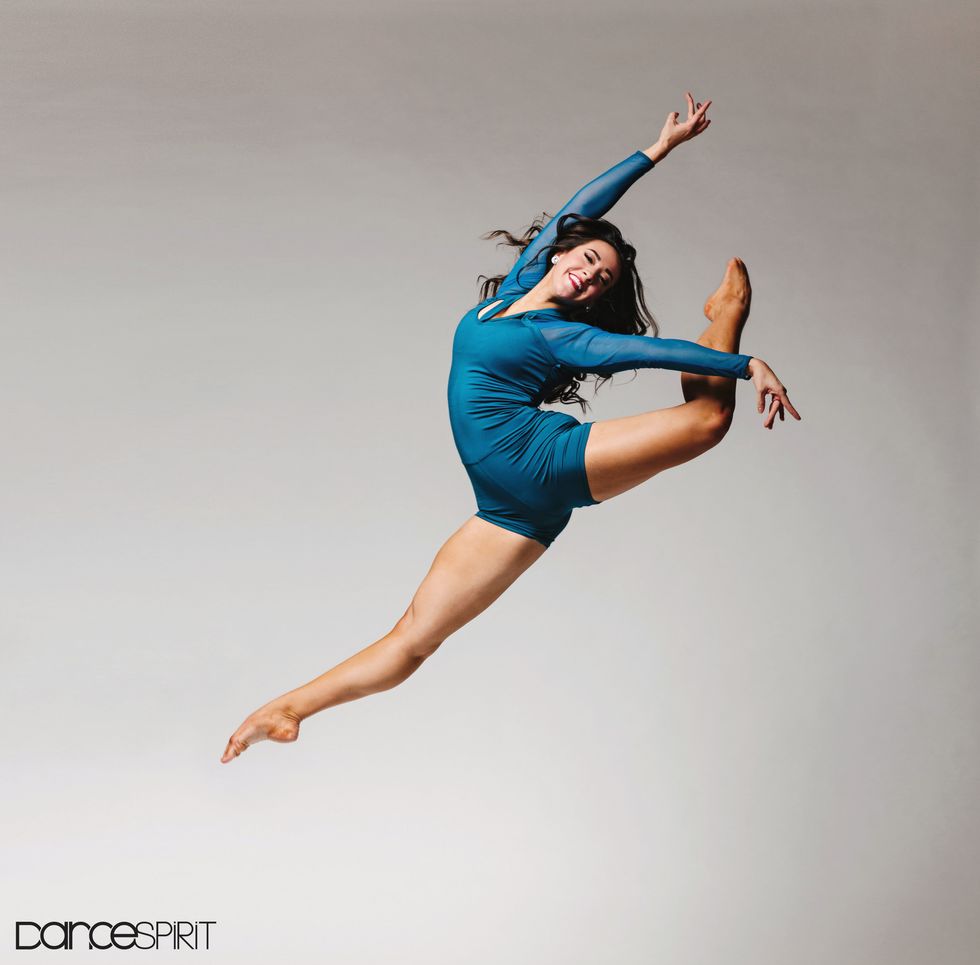 6 Fun Facts About Cosmo the Cougar
In 1925, BYU actually had two live cougars as mascots, Cleo and Tarbo. They'd roam the sidelines of games. In 1929, they broke out of their cage on the south side of campus, killed two dogs, and began stalking livestock on nearby farms. Unsurprisingly, the school hasn't owned live cougars since.
In 1953, the Cosmo we know and love today was born. His costume cost $73.
Cosmo has 133 thousand followers on Instagram, and the "Rolex" halftime video of him performing with the Cougarettes has over 4 million views.
The Cosmo who performed "Rollie" had no previous dance training, but the Cosmo who performed "Level Up" from 2018 is a trained dancer.
Cosmo is the current world record holder for most back handsprings performed in one minute (42); most windmills performed in one minute (50); longest flagpole hold (23 seconds); and most stairs walked down in a handstand (79).
Performing as Cosmo can cause a loss of up to five pounds of water weight each quarter during a football game, depending on the weather.
A version of this story appeared in the April 2019 issue of Dance Spirit with the title "The Unstoppable Cougarettes."