Here at Dance Spirit, we've got dance teams on the brain. There's just something so thrilling about the tricks, the synchronization, the teamwork, the fans...we could go on.
Right now, we're particularly obsessed with the Westmoore High School Pom Squad. Last weekend, they traveled to the Walt Disney World Resort in Orlando, FL, to compete in the Universal Dance Association's National Dance Team Championship (NDTC). They took home first place in both the small varsity hip-hop and small varsity jazz divisions.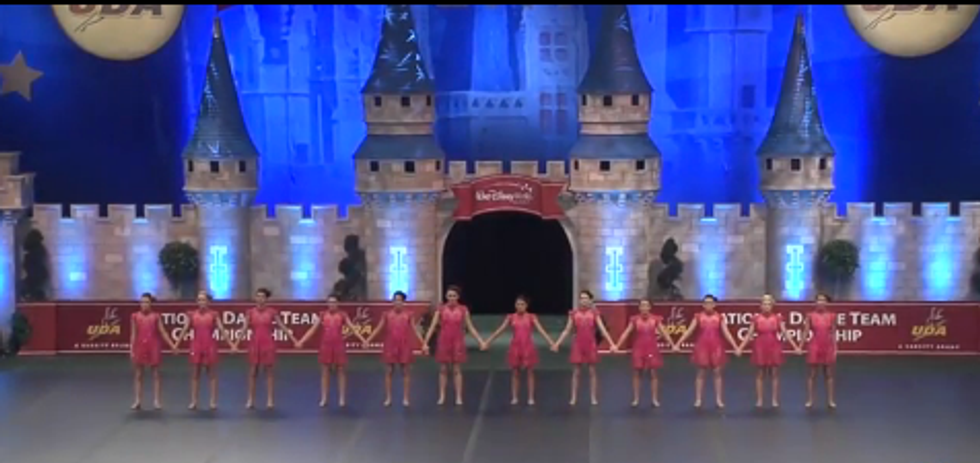 Westmoore Pom performs its winning small varsity jazz routine at the 2014 NDTC (courtesy UDA)
This is the jazz team's second year in a row snagging first place at the competition. Sure, they've got all the "wow" moments—the superhuman turn sequences, the surprising lifts, the coordinated extensions. But what really gets us excited about this team is their ability to incorporate emotion, artistry and individuality into their routine, while still keeping it clean and cohesive.
Here's a sneak peek at its 2014 winning routine in rehearsal:
(To see how it all came together with lights and costumes on the Orlando stage, click here.)