If you watched the Tonys last night (you missed it? Read our recap!), there's a good chance you were totally surprised by the amazingness that is A Christmas Story, which was nominated for Best Musical.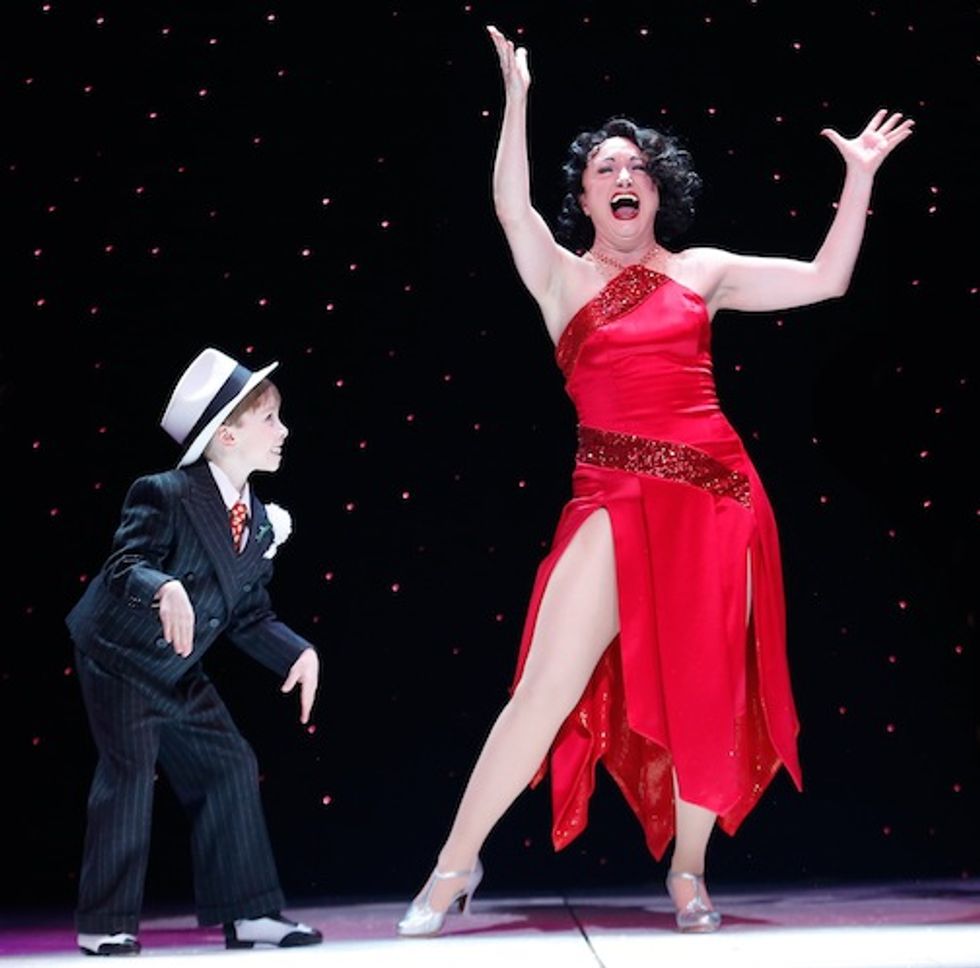 Tiny tapping sensation Luke Spring and Caroline O'Connor (photo by Carol Rosegg)
I love Broadway musicals and pride myself on having seen all the danciest shows on the Great White Way. But with the hustle and bustle of the holiday season, I missed A Christmas Story last year. After last night's performance (did you catch tiny, insanely-talented tapper Luke Spring rockin' it?), I'm dying to see the show.
The good news? It was announced today that the show will be returning to the Theater at Madison Square Garden for another limited holiday run, December 11-December 29. And tickets are on sale now!
In the meantime, watch the cast of A Christmas Story light up the Radio City stage at last night's Tonys! (Just wait for 2:56. Luke will knock your socks off!)