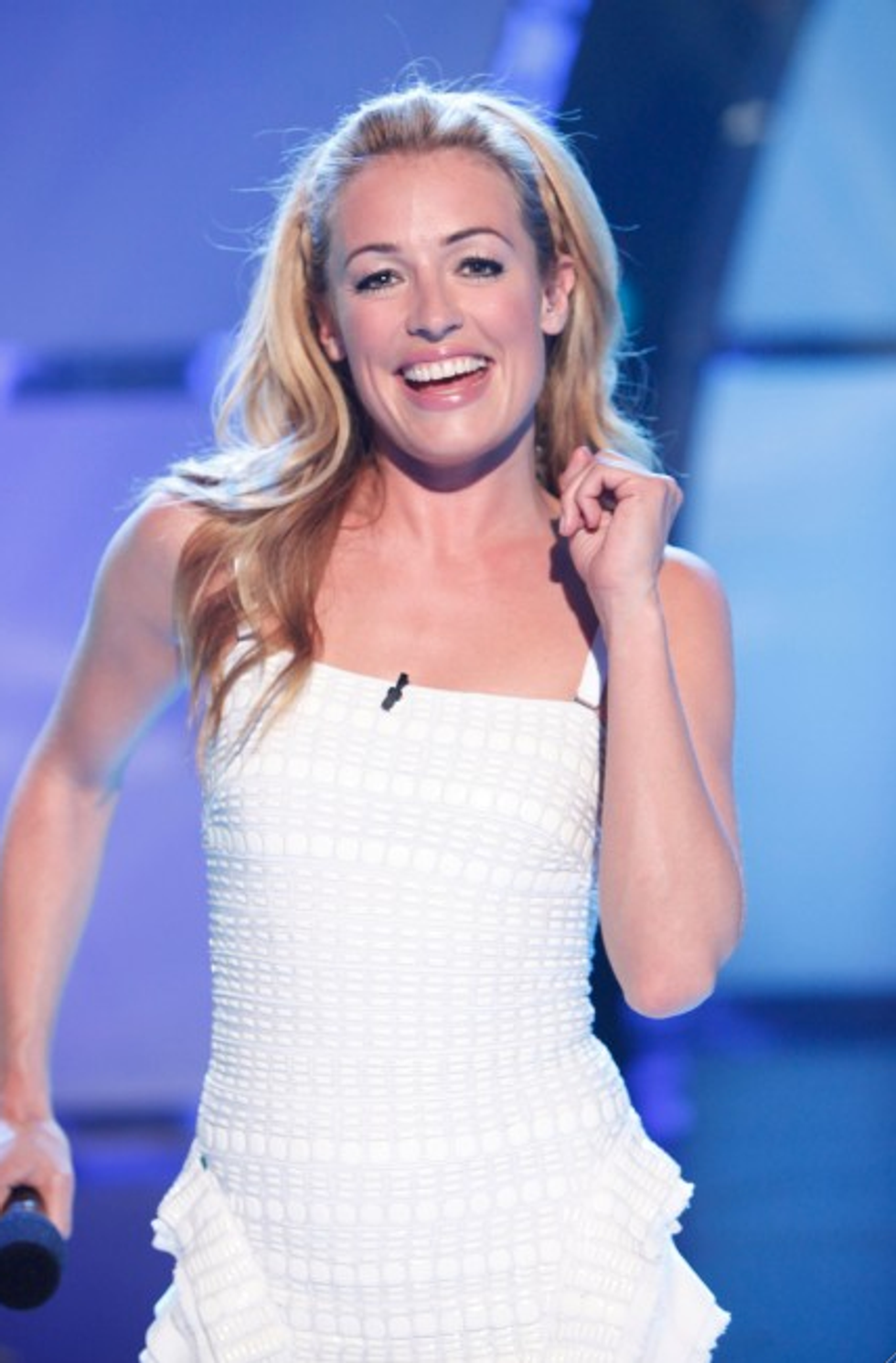 Look at you, Cat. You're easy, breezy and beautiful—the ideal cover girl. Also, it looks like you've got some moves! Photo by Adam Rose/FOX.
Forget Kate Middleton and who cares about Sarah Jessica Parker? Cat Deeley, in my mind, you are the ultimate fashion icon.
When it's not "So You Think You Can Dance" season, I miss the dancing, sure. But most of all, I miss seeing Cat Deeley strut out onto the "SYTYCD" stage each night. I always wonder what she's going to wear: something rocker-chic, perhaps? Maybe a floral ensemble? Or a ballerina-inspired, tutu-esque getup?
Truthfully, it doesn't matter what she's got on. Cat's got charisma, and that gives each outfit an extra splash of sparkle.
So, Ms. Deeley, while people like Melanie, Lauren, Jeanine and Joshua may take home the "America's Favorite Dancer" titles (and a Dance Spirit cover feature!), know that you're our other favorite. You're our favorite television show host, our favorite fashionista and our favorite person-who-was-willing-to-wear-tWitch's-grill.
Without further embellishment and adoration, here are a few of my favorite Cat Deeley looks: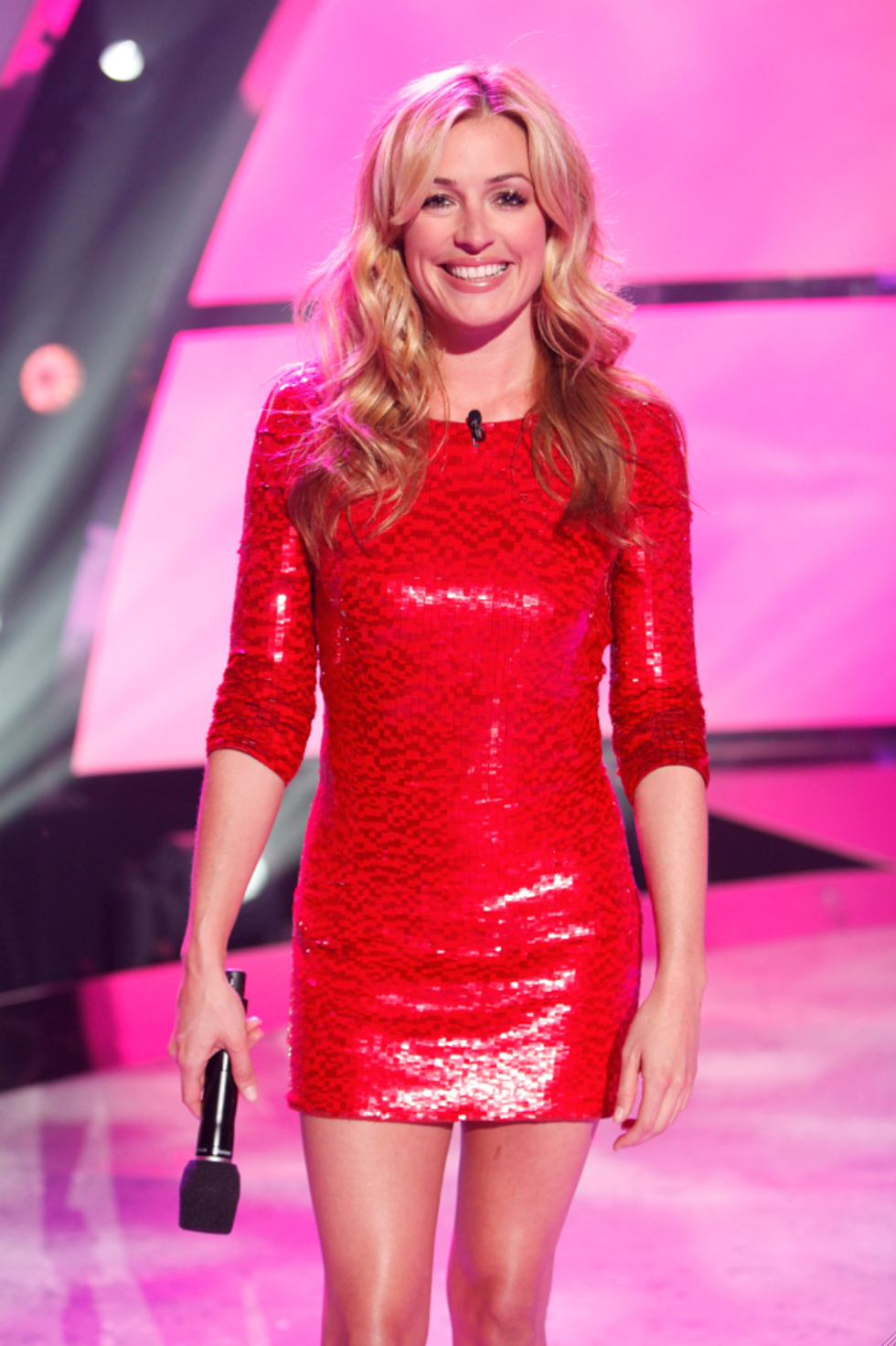 Love this bright-red hue. Photo by Adam Rose/FOX.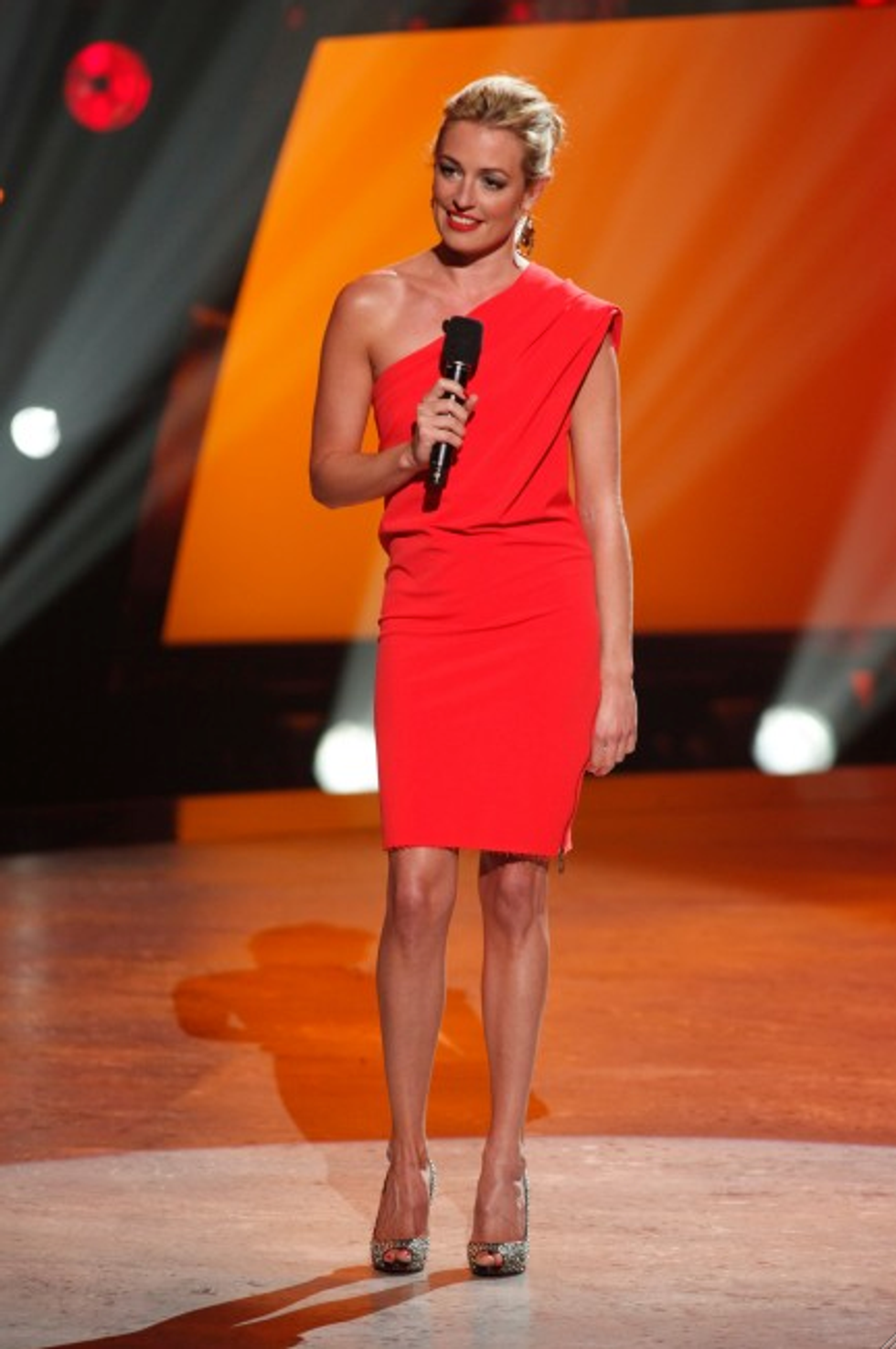 More in red. This dress is amazing. I want it. Photo by Adam Rose/FOX.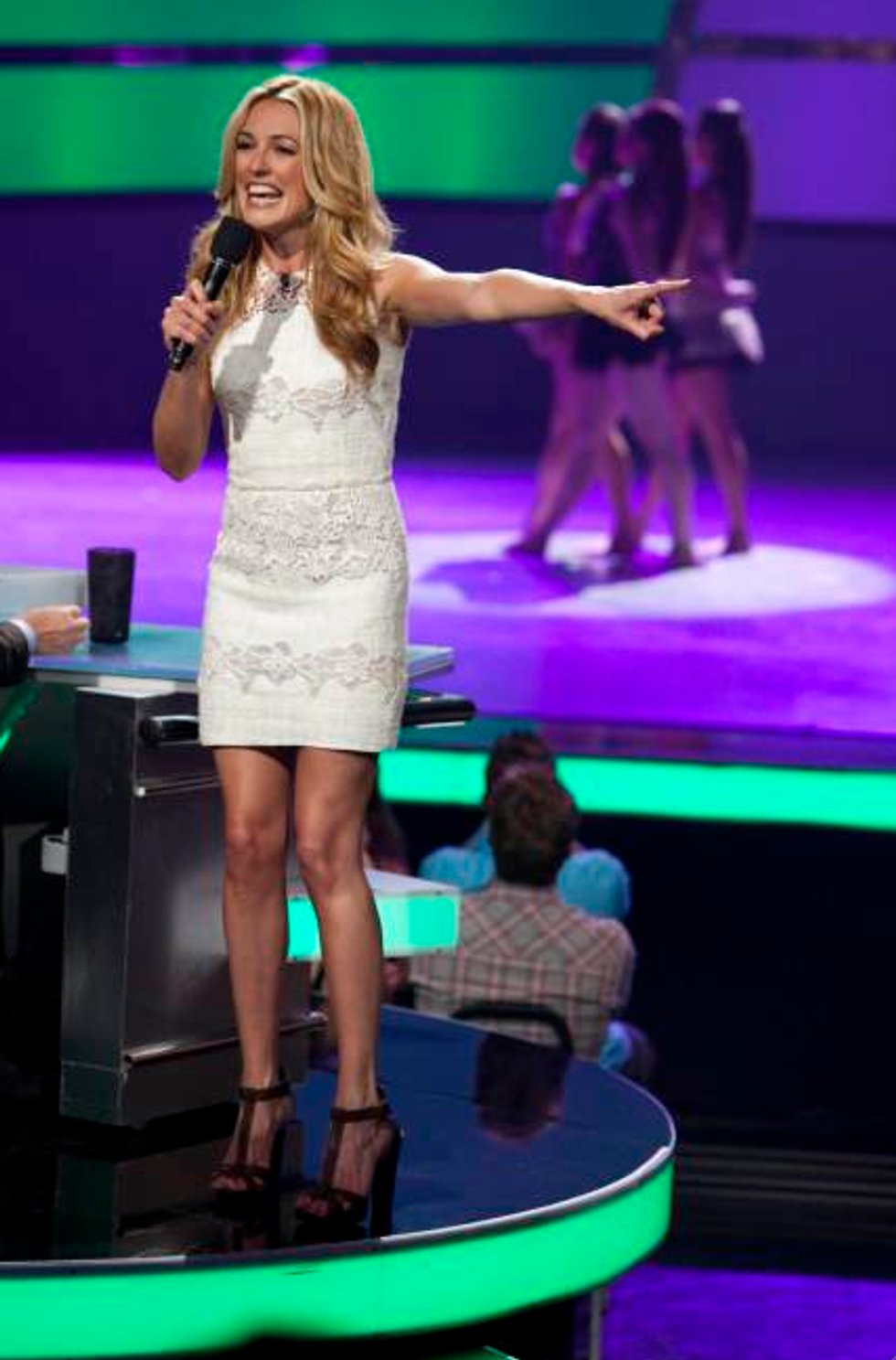 She could walk from the "SYTYCD" stage down the aisle at a wedding. Love the white. Photo by Adam Rose/FOX.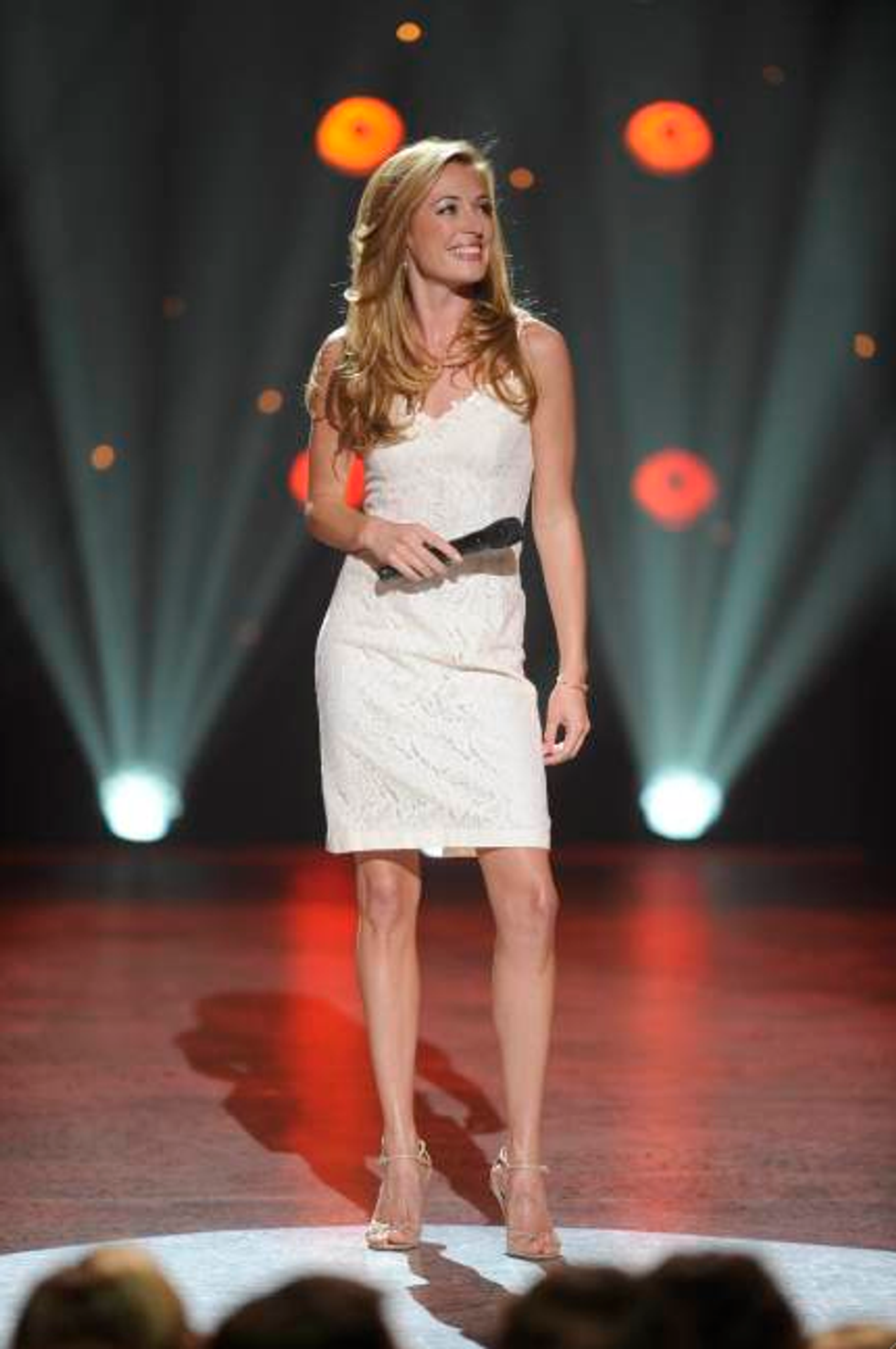 OK now I'm starting to get a little jealous... Photo by Frank Micelotta/FOX.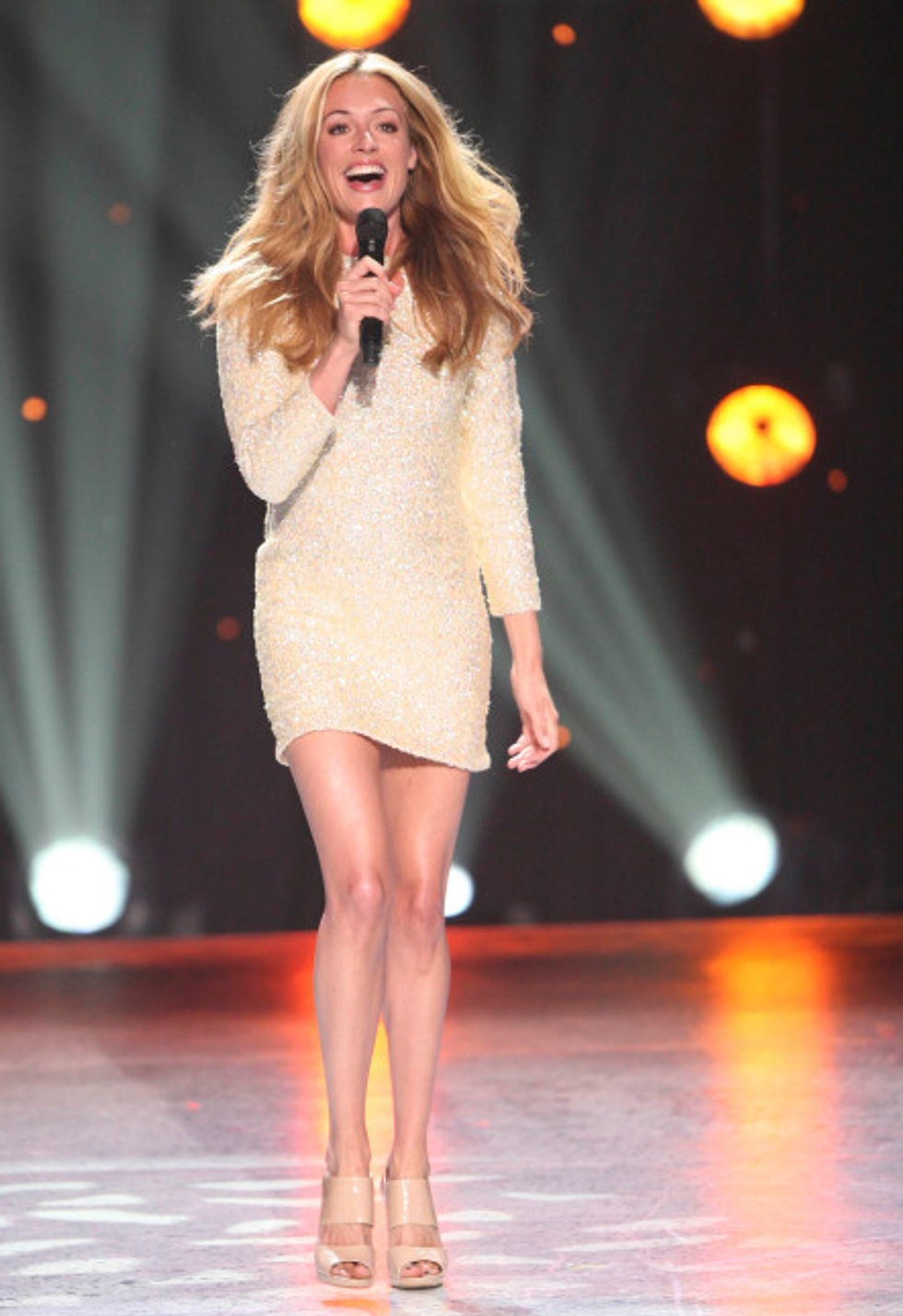 SPARKLES!!! I'm such a sucker for anything glittery. Photo by Mathieu Young/FOX.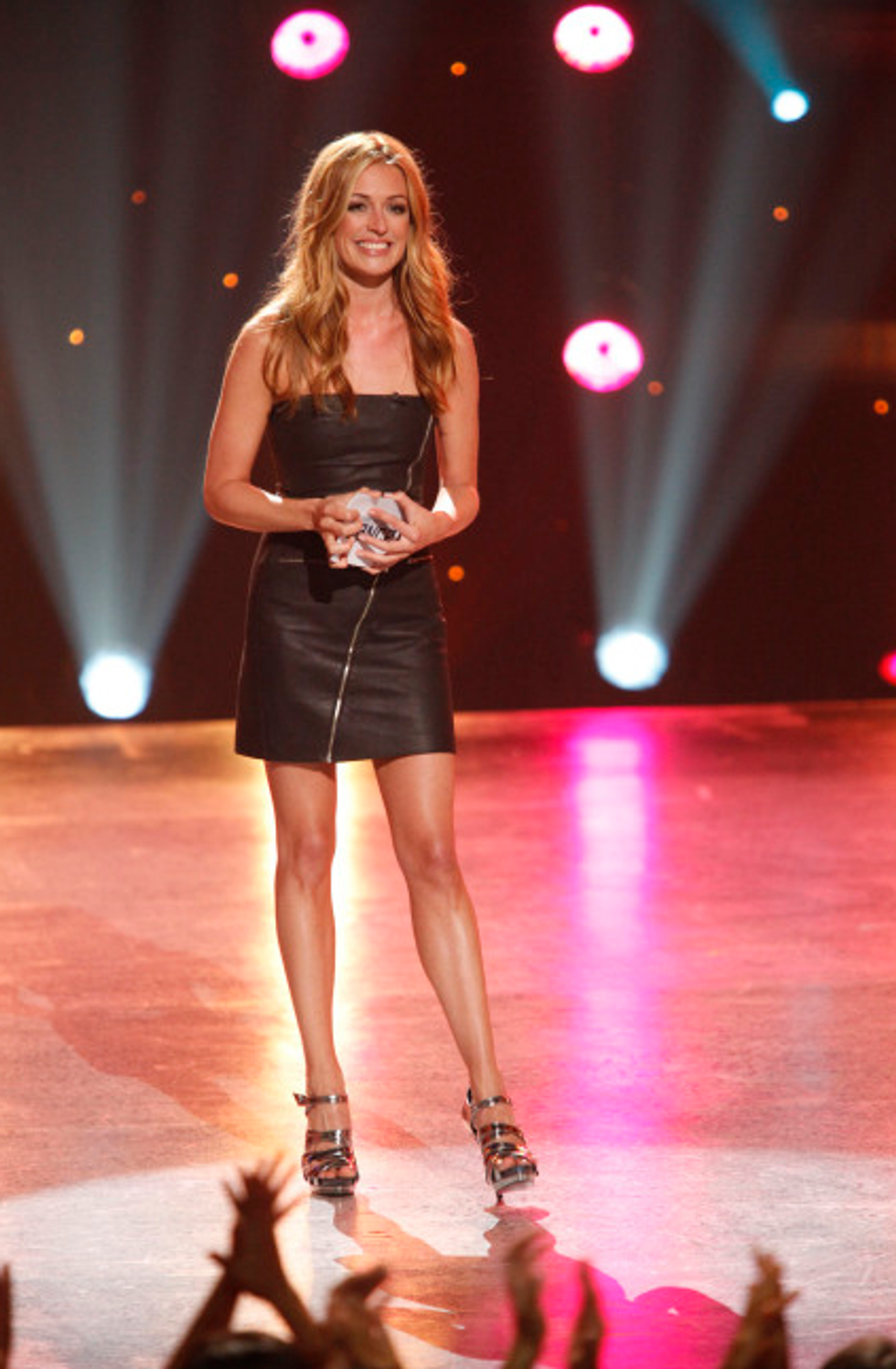 If she could ride a motorcycle in that outfit, I bet she would. Man, Cat is cool. Photo by Kelsey McNeal/FOX.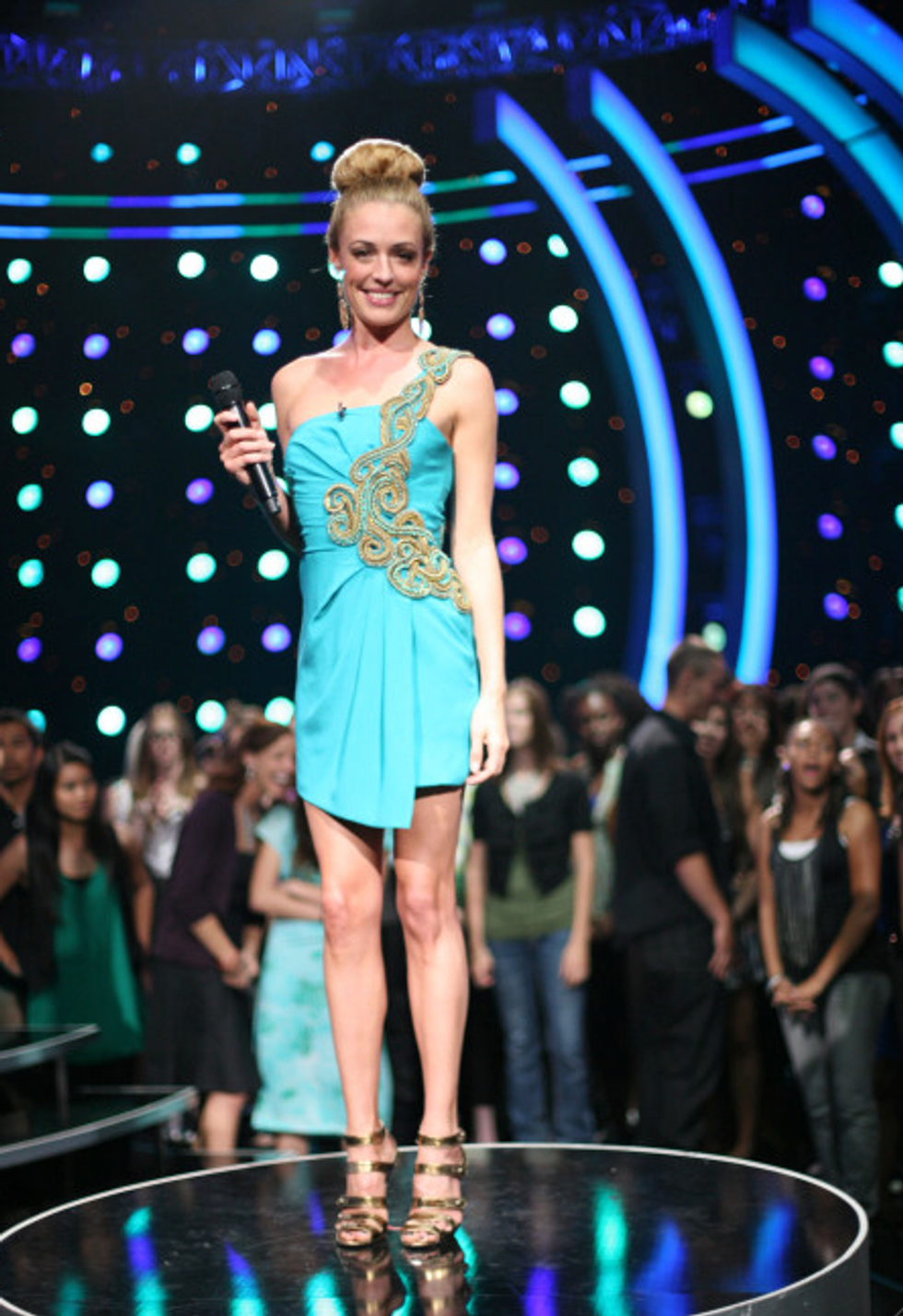 High buns are hot. And the gold accents on the dress are to die for. Photo by Mathieu Young/FOX.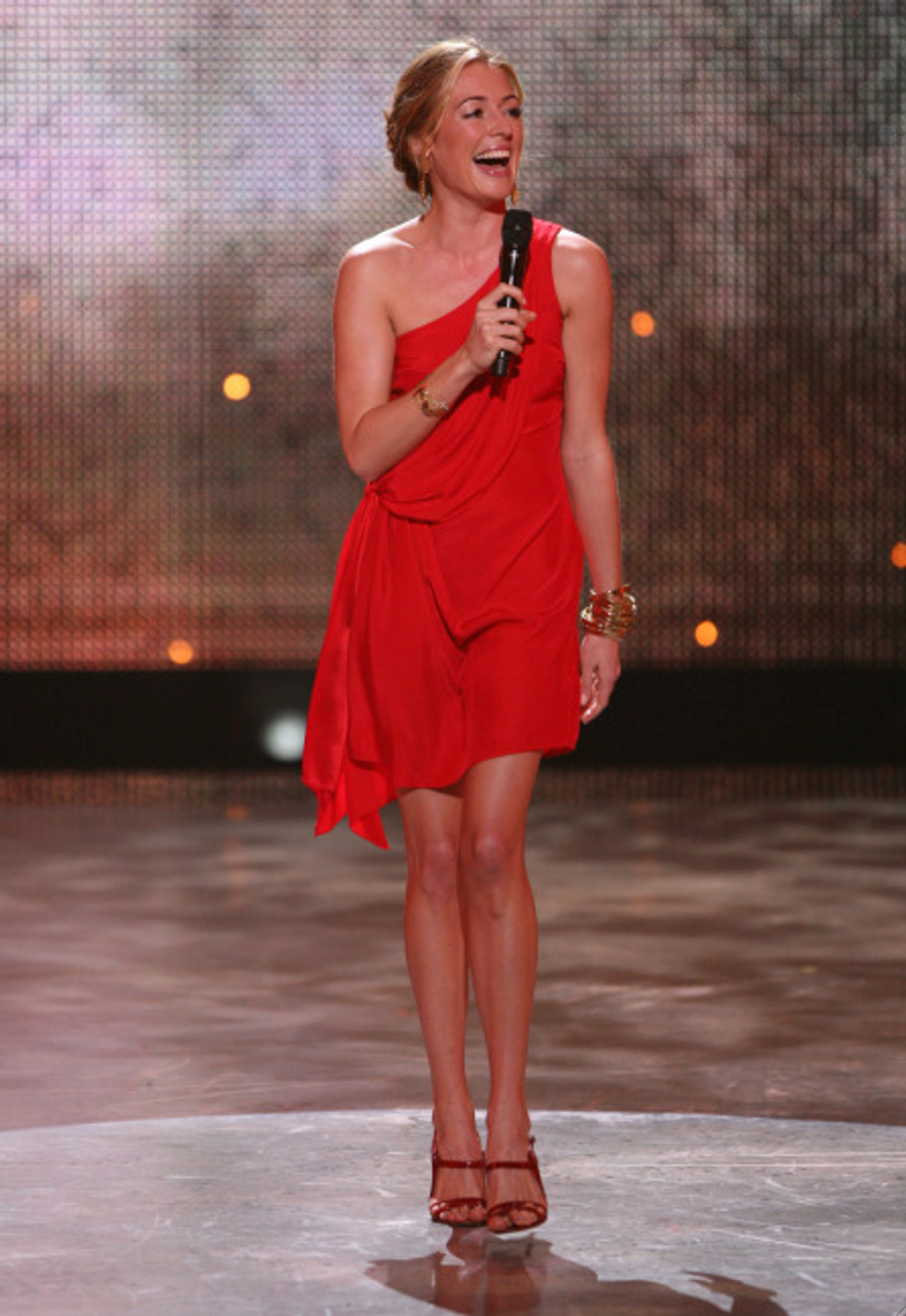 Again, with the red. Photo by Mathieu Young/FOX.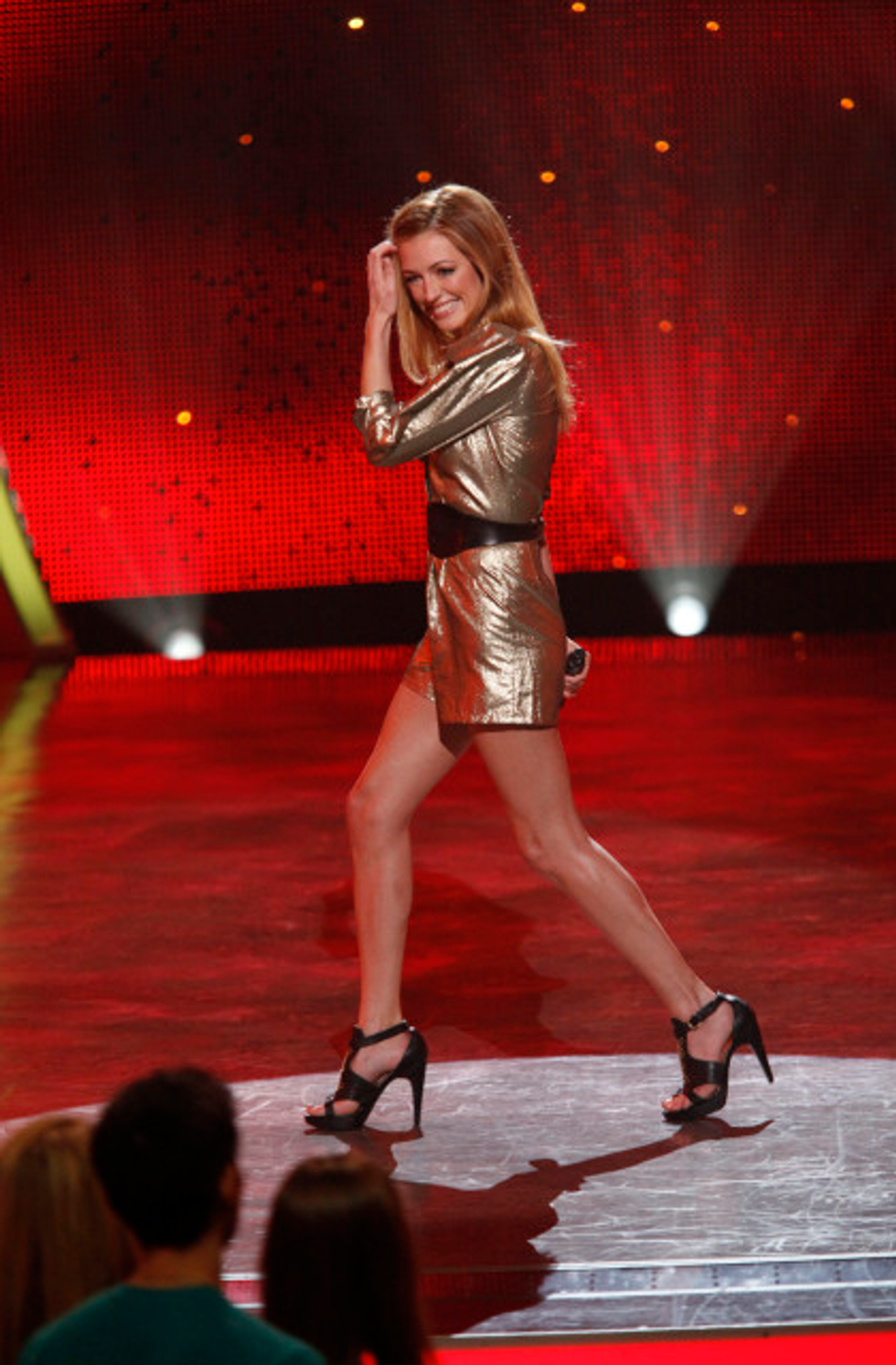 OMG it's a romper. It's a shiny, shimmery ROMPER. This outfit makes me so happy. And I can't get enough of that perfectly pin-straight, shiny hair. Photo by Kelsey McNeal/FOX.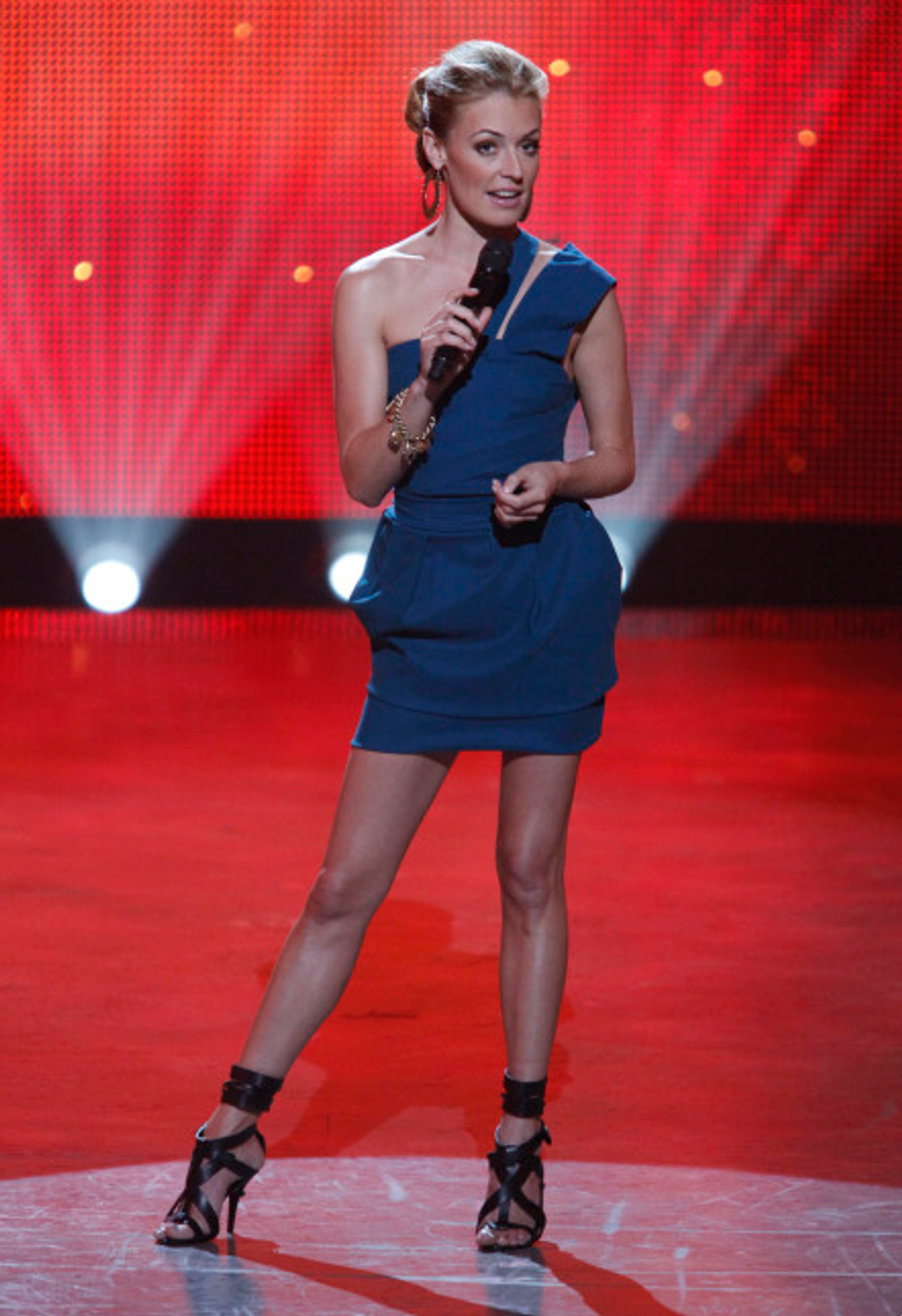 I actually think this ensemble is perfect. Truly. Photo by Kelsey McNeal/FOX.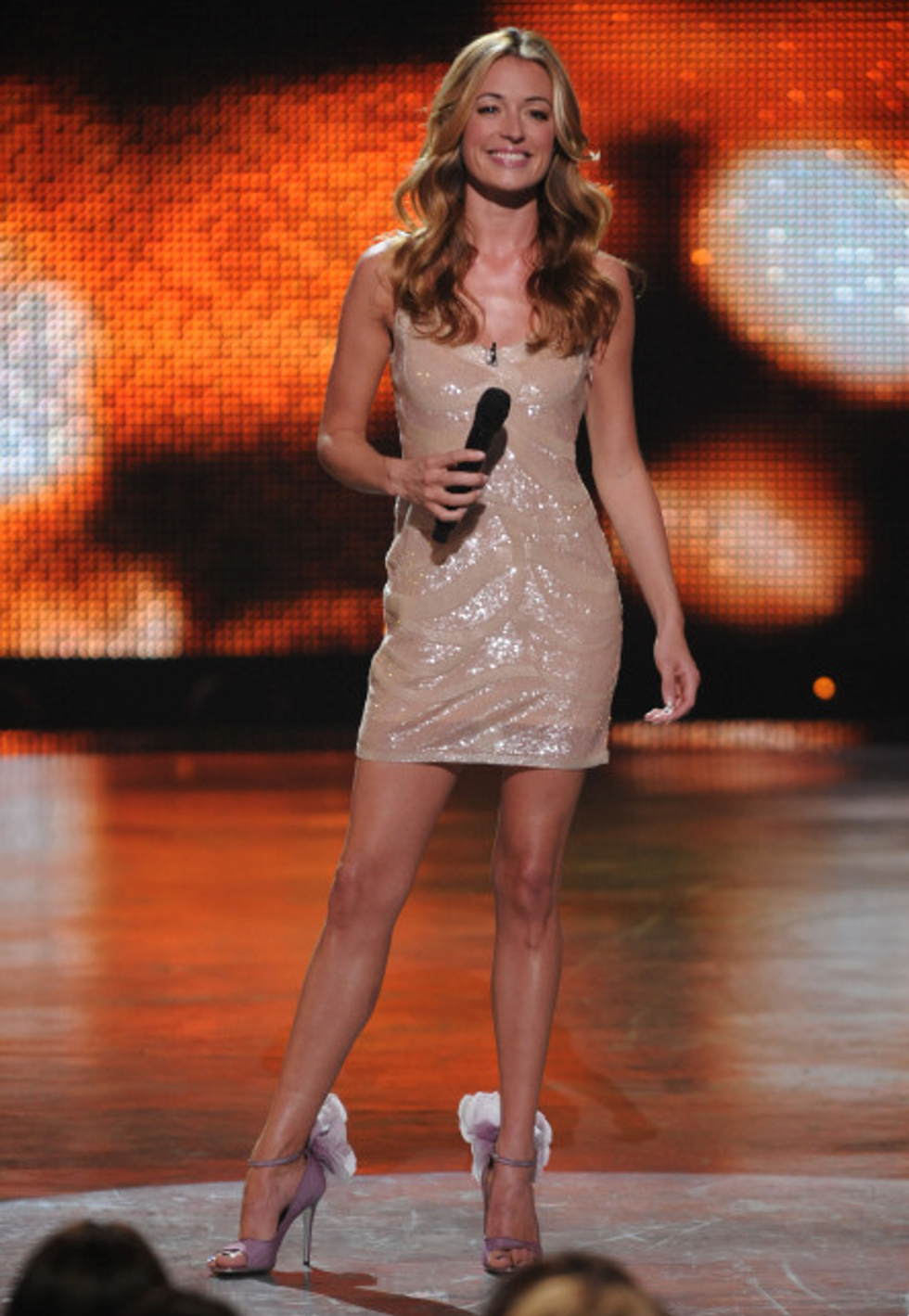 I would say this one is my all-time favorite, but it's a tough distinction to make. Photo by Michael Becker/FOX.
Of course I'm not going to gush about how hot Cat is without sharing how you can get her look yourself! Click here to read DS fashion guru Michael Anne Bailey's tips for how to snag Cat Deeley's style.
And Cat, we'll see you in May!