Mar. 23, 2017 12:07PM EST
Catching Up with "Dance Moms" Celebriteen Nia Sioux Frazier
If you're a "Dance Moms" fanatic, you might be feeling a little blue today. The Season 5 midseason finale aired last night, and although there'll be more mom madness to come, you'll have to wait a little while for the rest. Luckily though, the true stars of the shows—the dancers—are seemingly everywhere these days. Chloe Lukasiak recently teamed up with dance video maven Kyle Hanagami and singer Jess Godwin. And just last night, Maddie Ziegler performed on "Dancing with the Stars," augmenting Josh Groban's sweet yet snoozy rendition of "Somewhere Over the Rainbow."
For those of you on Team Nia Sioux Frazier, the teen recently debuted her first single, "Star in Your Own Life," complete with a pretty fab music video choreographed by Mikey Minden. I caught up with Nia Sioux to ask about the show and her burgeoning singing career.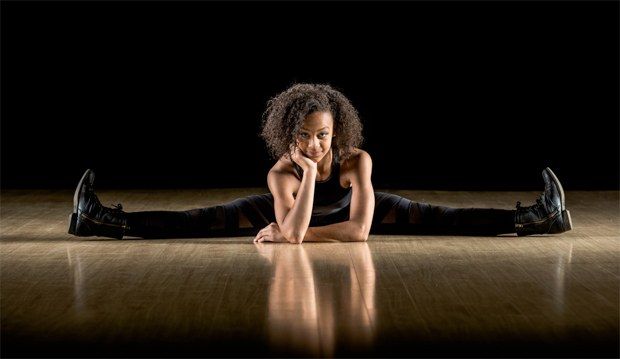 Nia Sioux Frazier, age 13 going on 14 (on June 20!) going on 26 (Photo by David Hofmann, aka @sharkcookie)
Dance Spirit: With more than 1.6 million Instagram followers, and hundreds of thousands on Twitter, you're becoming quite the celebrity.
Nia Sioux Frazier: Well, I don't really think of myself as a celebrity—I think it's just being well-known. But that's been my dream since I was little, and it's incredible how my dream is coming true.
DS: Who are your favorite people to follow on social media?
NSF: Beyoncé and Zendaya, all of my friends from school and my dad. He posts funny things about my family.
DS: What's the best part about being on "Dance Moms"?
NSF: Getting to perform as much as we do. And also having so many fans. It's amazing to think about how many people are out there supporting me.
DS: What's been challenging?
NSF: Not getting to see my family that much. Since I'm in L.A. now, I'm away from my dad, my brothers and my dogs. I miss my friends back at home, too. But we try to keep in touch with Skype and FaceTime.
DS: What do you love about singing?
NSF: It makes me feel good. I love hearing something on the radio and singing along—it makes me feel like I can just be me. I love when the music gets in me and I can just flow with it. It's similar to the feeling I get when I'm dancing.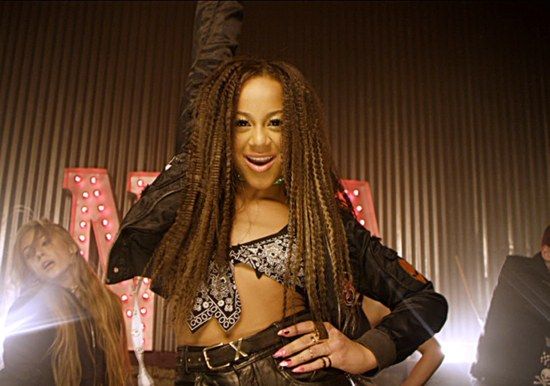 Headed for pop-star stardom (a still from "Star in Your Own Life")
DS: Is there a message behind "Star in Your Own Life"?
NSF: It's about self-confidence. You're already a star, and no one can take that away from you. Know your own worth and be yourself. Everyone else is already taken.
DS: What are your goals for the future?
NSF: To be myself and to keep inspiring others to be who they are. I'd love to be on Broadway, in movies or on Disney or Nick. I'd love to have my own reality show. But my dream job is just to perform. That's what I love.
Watch Nia Sioux's "Star in Your Own Life" below, and you can follow her on Twitter and Instagram to get all her latest news.
Dance News
Jun. 15, 2019 10:12AM EST
(From left) Darriel Johnakin, Diego Pasillas, and Emma Sutherland (all photos by Erin Baiano)
Congratulations to Dance Spirit's 2019 Cover Model Search finalists: Darriel Johnakin, Diego Pasillas, and Emma Sutherland! One of them will win a spot on Dance Spirit's Fall 2019 cover. Learn more about the dancers on their profile pages, and then vote for your favorite below. You can vote once a day now through July 15.
We also want you to get social! We'll be factoring social media likes and shares into our final tallies. Be sure to show your favorite finalist some love on Facebook, Instagram, and Twitter, sharing their profile pages and using the hashtag #DanceSpiritCMS.
Cover Model Search
Jun. 17, 2019 04:05PM EST
Jun. 13, 2019 02:20PM EST
Photo by Erin Baiano
Imagine attending American Ballet Theatre's prestigious NYC summer intensive, training among classical ballet legends. Imagine taking the stage at New York City Dance Alliance Nationals, competing against some of the country's best contemporary dancers. Now, imagine doing both—at the same time.
Welcome to Madison Brown's world. This summer, she's in her third year as a National Training Scholar with ABT, while also competing for NYCDA's Teen Outstanding Dancer title. (She's already won Outstanding Dancer in the Mini and Junior categories.) The logistics are complicated—ABT's five-week intensive overlaps with the weeklong NYCDA Nationals, which translates to a lot of cabs back and forth across Manhattan—but Maddie is committed to making the most of each opportunity. "I love contemporary and ballet equally," she says. "While I'm able to do both, I want to do as much as I can."
Maddie has an expressive face, endless extensions, and a quiet command of the stage. She dances with remarkable maturity—a trait noted by none other than Jennifer Lopez, one of the judges on NBC's "World of Dance," on which Maddie competed in Season 2. Although Maddie didn't take home the show's top prize, she was proud to be the youngest remaining soloist when she was eliminated, and saw the whole experience as an opportunity to grow. After all, she's just getting started. Oh, that's right—did we mention Maddie's only 14?
Cover Story