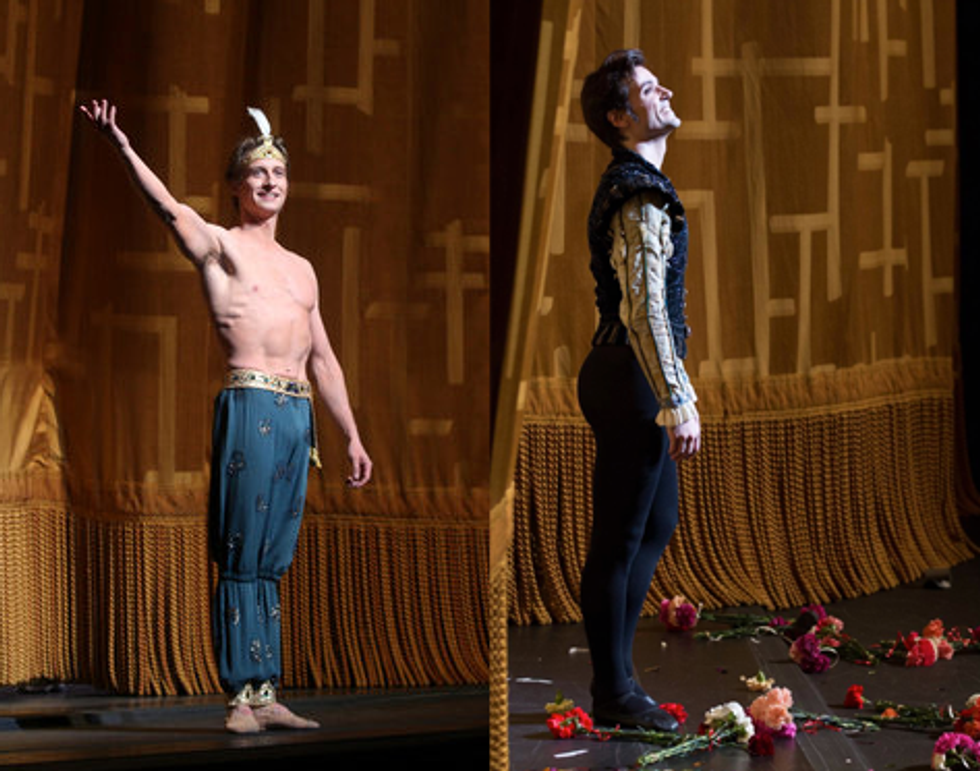 What a month it's been at American Ballet Theatre. Over the past few weeks, we've had to say goodbye to two of the company's most charismatic guys: Angel Corella, who is now the head of Barcelona Ballet; and Ethan Stiefel (aka Cooper Nielson), who recently took the helm of the Royal New Zealand Ballet. Both Corella and Stiefel have been wowing ABT audiences for years. It felt like the end of an era.
But then, last Friday, came the news that two dancers had been promoted. The gorgeous Hee Seo, fresh off a whole bunch of triumphant performances during ABT's Met season, is now a principal; dashing Alexandre Hammoudi, who recently danced his first Romeo (alongside Seo's Juliet), is now a soloist.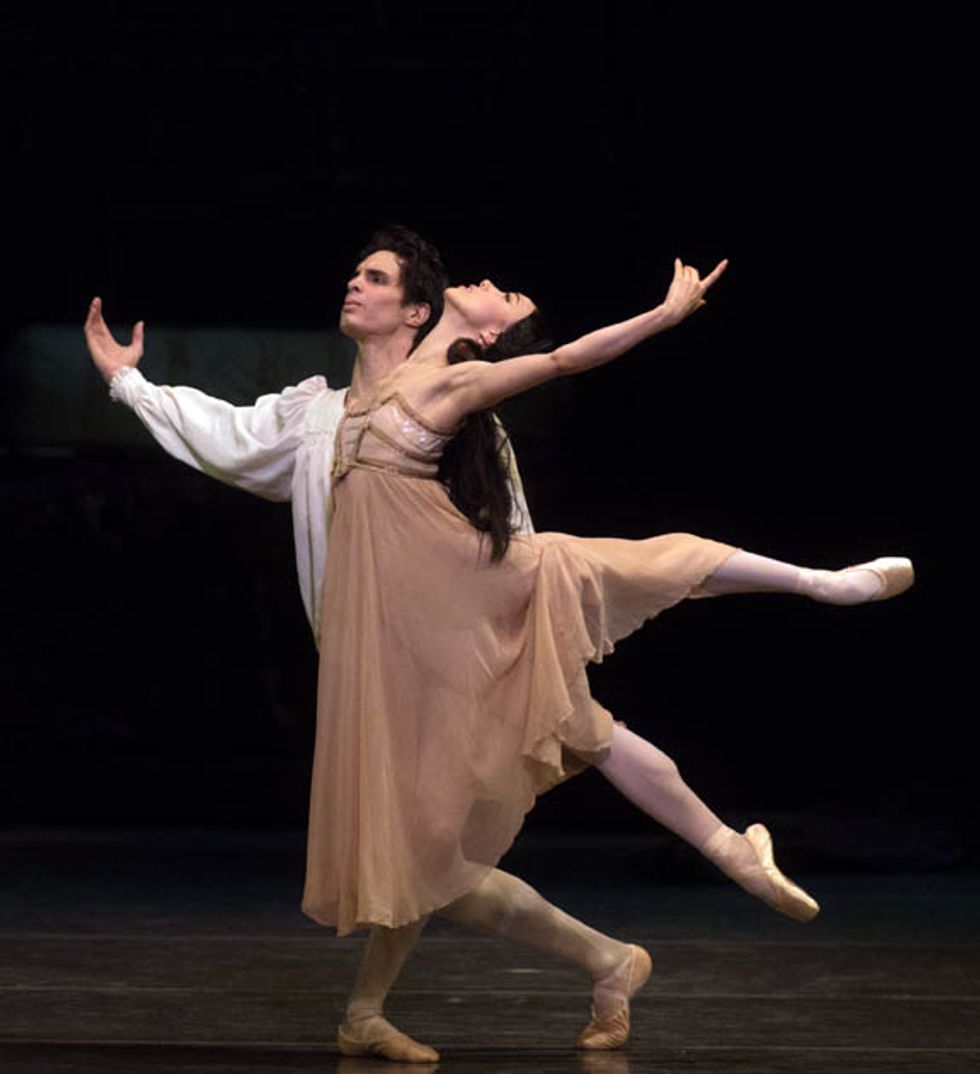 It was sort of perfect that the company announced their promotions in the wake of those two big retirements. Yes, it's the end of one era—but it's also the beginning of another.
We'll miss you, Angel and Ethan—and congratulations, Hee and Alexandre!