We don't know about you, but whenever we imagine Channing Tatum and Jenna Dewan-Tatum's home life, we pretty much picture it as a 24-7 version of that club scene from Step Up. (You know, the one where everyone suddenly knows the same choreographed dance? Just like in real life? Ah, movies.)
Well, imagine our delight when we discovered that the couple's life actually is a dance party, at least some of the time—even post-baby. A couple of nights ago, Team Tatum hit the town in Miami to celebrate Jenna's cover for Ocean Drive magazine. And by "hit the town," we mean "spent the entire night on the dance floor."
There isn't a whole lot of video evidence—you can see a quick clip here—but there are photos. How cute is this?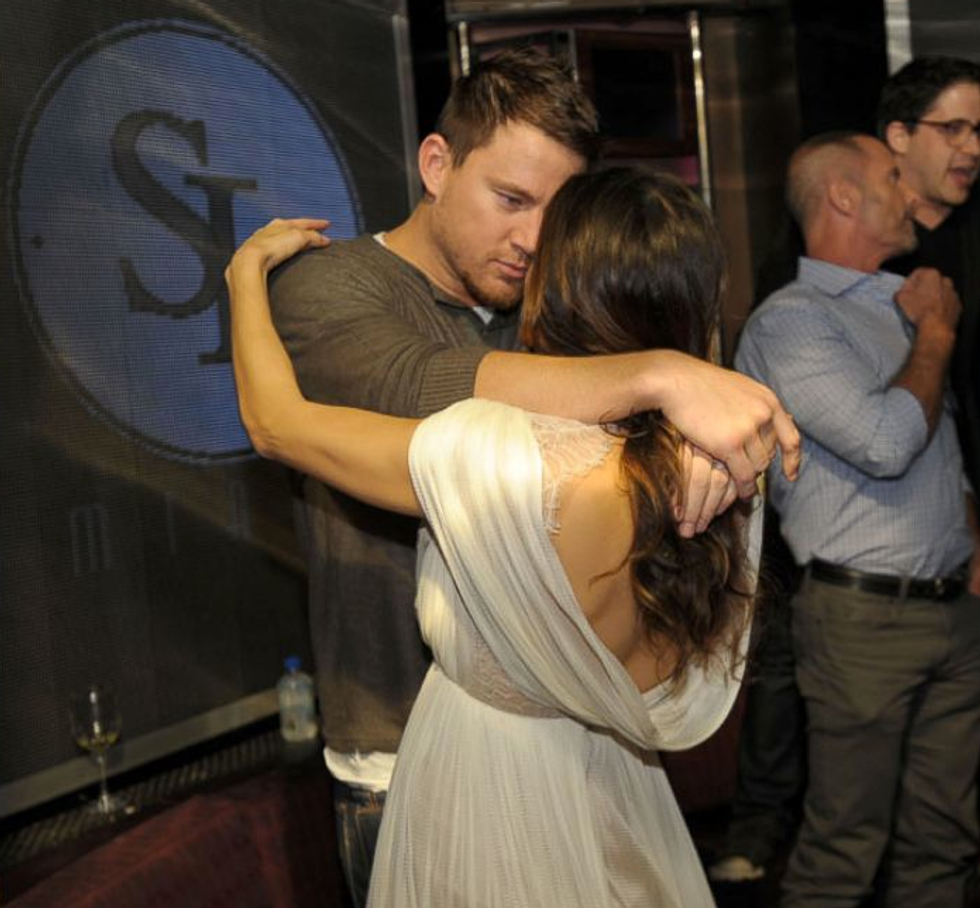 Seth Browarnik/Worldredeye.com
And thank you to E! Online for beating us to the punch and comparing the dynamic duo's Miami moves to their Step Up choreo: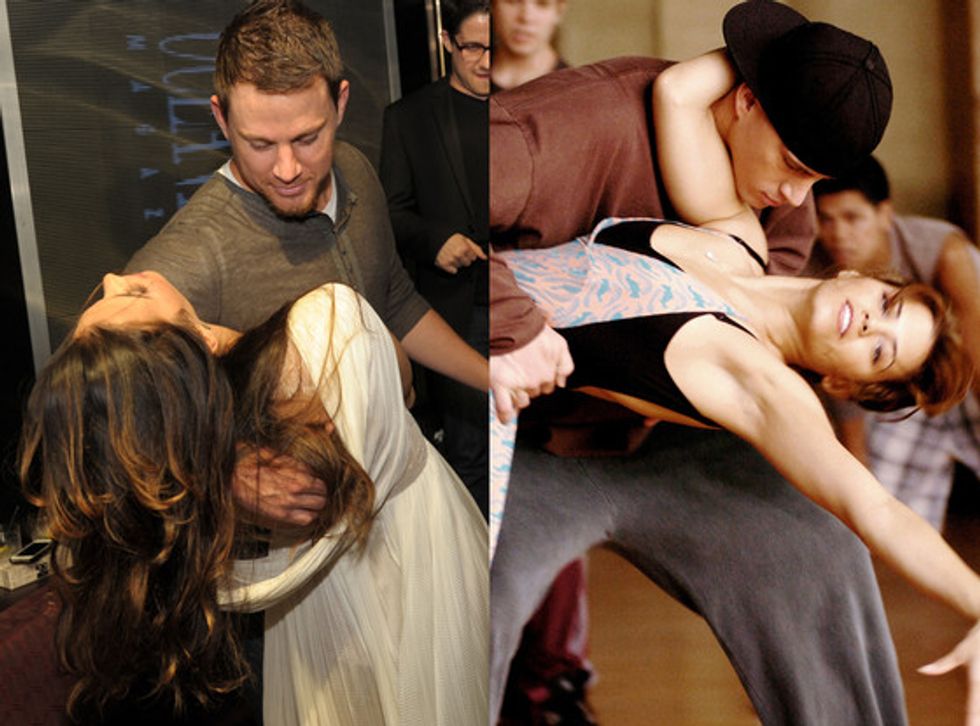 Seth Browarnik/startraksphoto.com; Touchstone Pictures
Anyway, let's not kid ourselves: This post is just an excuse to bring out that Step Up club scene again. Here you go!