Feb. 07, 2019 07:00AM EST
Chloe Misseldine Is Living the ABT Studio Company Dream
Photo by Nathan Sayers
Chloe Misseldine has every reason to be nervous as she and her partner run through the challenging wedding pas de deux from Don Quixote. Their performance is just days away and the two American Ballet Theatre Studio Company dancers have only had a week to prepare. Add to that the fact that ABT principal Gillian Murphy, one of the world's most famous ballerinas, is at the front of the studio taking notes.
---
But 17-year-old Chloe looks right at home, unfurling her long legs into beautiful extensions and quickly bouncing back after an overhead lift goes haywire. Chloe's Kitri has both sophistication and sass, and when it comes time for her fouettés, she whips out a string of single-single-doubles. After the out-of-breath pair finish, Murphy pushes them to keep going. "Practice your bows here," she says seriously. "They're part of the dance, and you're still in character."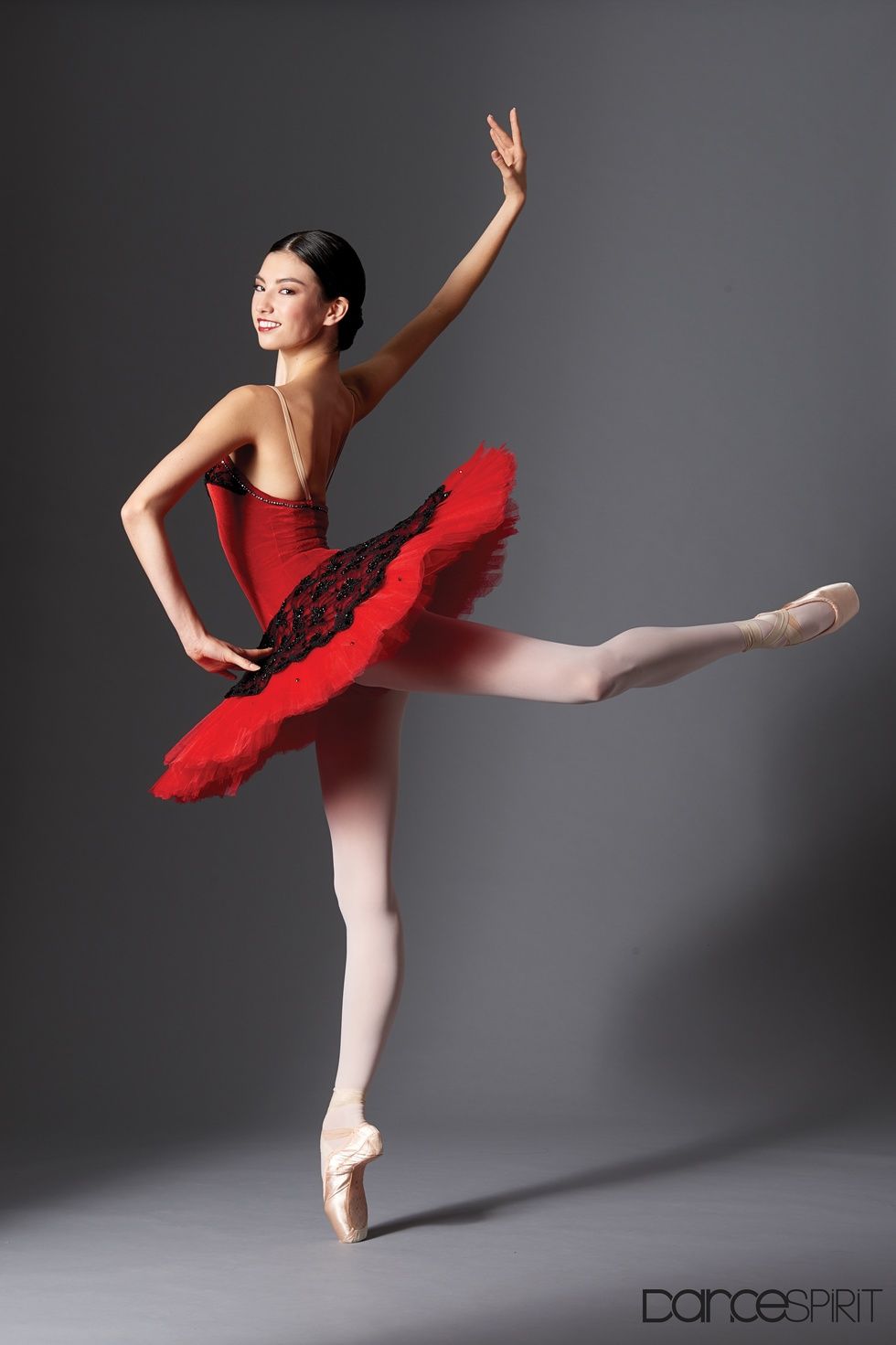 Photo by Nathan Sayers
Bowing may seem like an afterthought, but when your dream is to dance in a company like ABT, those small details matter. And Chloe is soaking them all up. "What impresses me most is her capacity to receive and apply coaching," says ABT Studio Company director Sascha Radetsky. "Chloe is a sponge—always growing, always giving her best, always eager to try new things. She's never complacent."

In a way, Chloe's journey to the Studio Company seems fitting: Her mom, Yan Chen, was a soloist with the company and teaches at ABT's summer program. But this tall, lyrical dancer has gotten there on her own merits. "She has such a strong work ethic," says close friend and fellow Studio Company dancer Leah Baylin. "She's always paying attention and practicing over and over again." Now, Chloe is navigating the high-stakes professional dance world, all while juggling high school and living on her own for the first time.
A Late Bloomer
Chloe grew up in Orlando, FL—and, one could say, in the studio. Chen is a ballet mistress at Orlando Ballet, and as a young girl Chloe would take classes at Orlando Ballet School while her mom worked. But her family wasn't dance-obsessed—Chloe's dad, an entrepreneur who owns his own business, and her two brothers kept things balanced. And Chloe herself found ballet boring. "I was too impatient. Also," she says, laughing, "I didn't really show much potential."
Around sixth grade, however, something clicked. "Her focus was different, she worked differently, and you could see she was falling in love with ballet," says Kim Marsh, OBS's assistant school director. Chloe started taking more classes, and before long she was a full-on bunhead.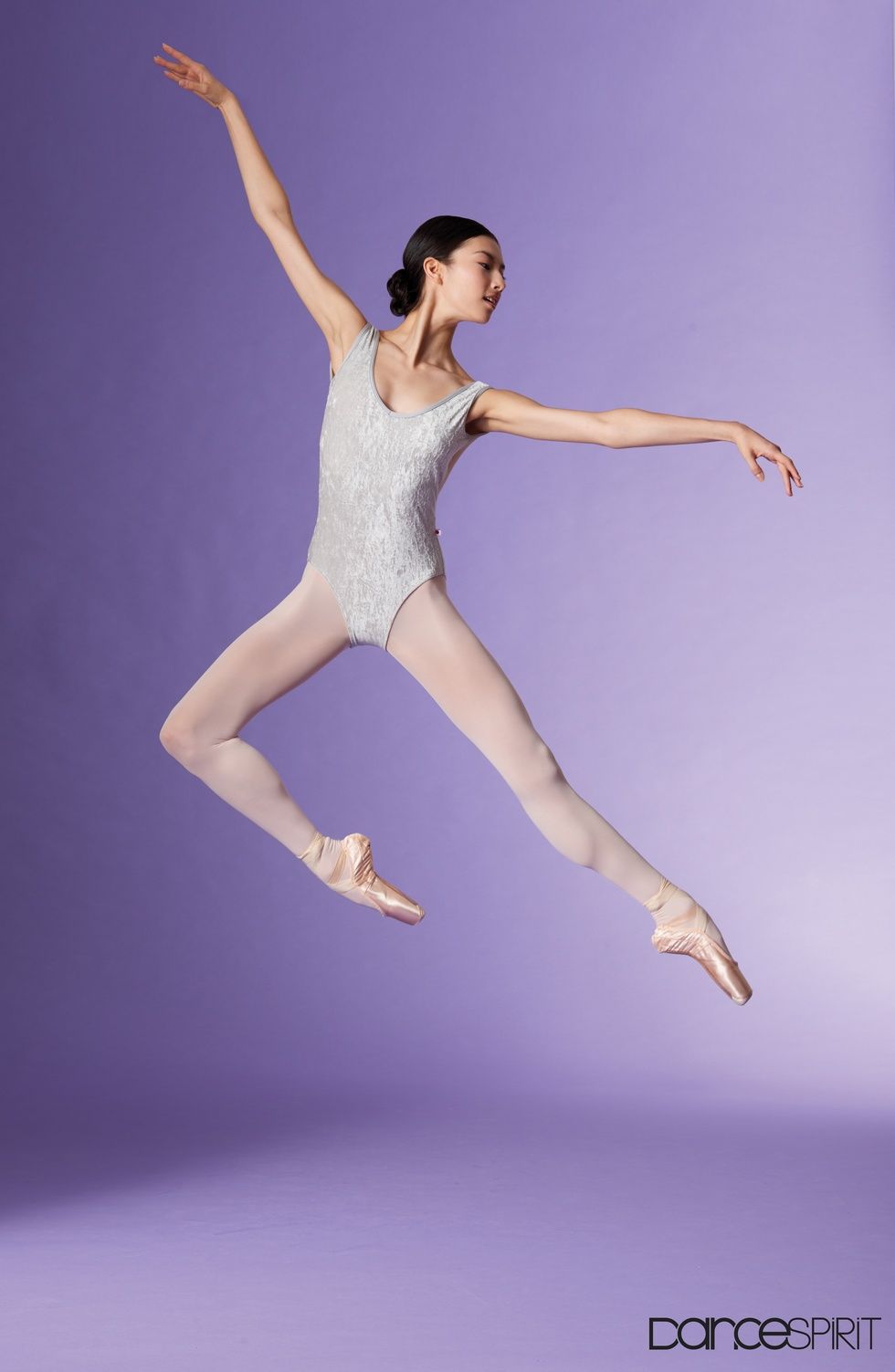 Photo by Nathan Sayers
Her teachers worked with her to strengthen her pointework and coordinate her coltish limbs. "She was one of those students that, as a teacher, you dream of having," Marsh says. "She absorbed every note and applied it almost immediately." Chen also pushed her, but never to the point of being a stage mom.

Over the next few years, Chloe attended ABT's summer intensives, and started dreaming about becoming a company member someday. She also started entering ballet competitions, and says the one-on-one coaching she received from Marsh and Olivier Munoz helped push her to the next level. The long hours in the studio paid off. She eventually won second place in the 2017 YAGP senior women's finals, and her performance there earned her an invitation to the 2018 Prix de Lausanne in Switzerland (most other dancers have to audition by video)—an experience she says was life-changing. "It was my first time going to Europe," Chloe says. "I met so many dancers and teachers from all over the world."
Chloe didn't win a prize at the Prix, but it didn't matter. Cynthia Harvey, the director of ABT's Jacqueline Kennedy Onassis School, approached her and offered her a Studio Company contract, starting that fall. Chloe, then 16, was elated. Two weeks later, her phone rang: A spot had opened up at the last minute. Could she start right away?
A New Life
Almost overnight, Chloe's life changed. She moved to New York City and was thrown into rehearsals for upcoming performances in St. Louis. Not long after, the company toured to London and Greece. The teenager was also living on her own for the first time, in a community apartment with other members of the Studio Company. She and Leah Baylin bonded quickly—they were the youngest dancers of the bunch. Surprisingly, though, Chloe didn't find the adjustment too difficult. "I missed my family," she says. "But I think with moving to a new city and all the new ballets I was learning, I was more excited than anything else."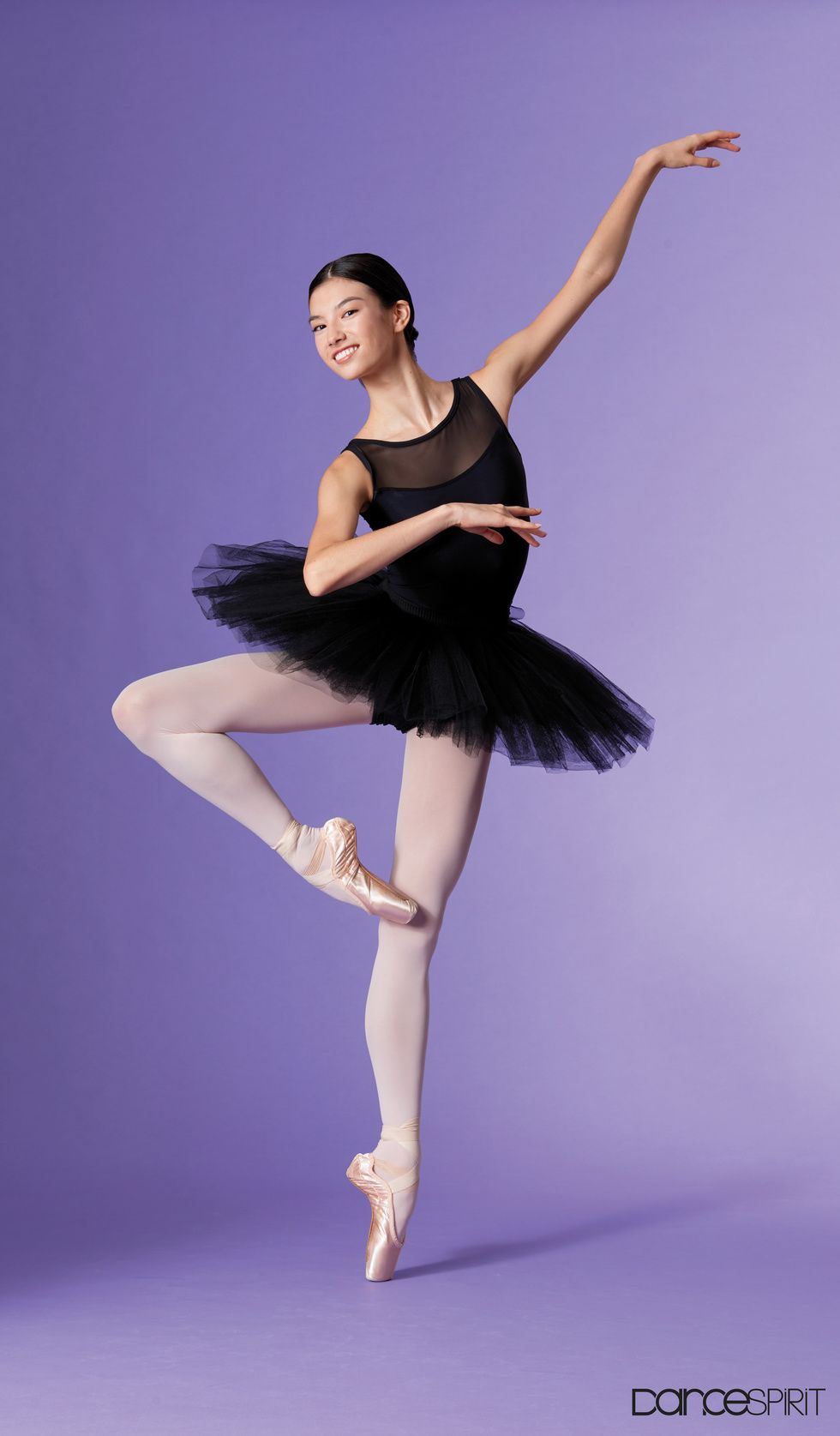 Photo by Nathan Sayers
Studio Company members start their day with technique class, followed by pointe or partnering. (They also have classes in conditioning, character, music, and dance history throughout the week.) The second half of their day consists of rehearsals. Sometimes they work on established rep, but other times choreographers, including Gemma Bond, Lauren Lovette, and Claudia Schreier, create new work on the dancers.

Chloe says adjusting to each choreographer's movement style is challenging. "I never really did contemporary growing up," she says. "I want to be able to do different types of dance, because when you get into a company, you won't just be doing classical ballet." She's also enjoying being part of an ensemble. "In Orlando I was mostly working on solos. Here I'm learning how to work within a group."
Chloe got her first taste of major corps de ballet work in December, when Studio Company members supplement the corps in ABT's Nutcracker, in the snow scene and "Waltz of the Flowers." She admits she was nervous to rehearse alongside company members, and that Alexei Ratmansky's choreography is tough. "But the dancers were all really nice, especially our alternates," says Chloe, who danced in the second cast. "They've all done it before and helped us with questions."
Best of all, her mom is always a phone call away, and she frequently offers advice. "She tells me to always be listening and to know all your steps, be gracious to the staff and dancers, and make sure to give the company members enough space."
It's hard to imagine that, given her whirlwind life, Chloe still needs to go home at night and finish her homework. She had enrolled in an online high school program back in Orlando, giving her more time in the studio. Chloe admits that the setup has been challenging ("It's hard to stay on track and do everything on time"), but she'll graduate in a year. When she's not dancing, she's hanging out with Leah, shopping, trying new restaurants, and otherwise soaking up all that NYC has to offer.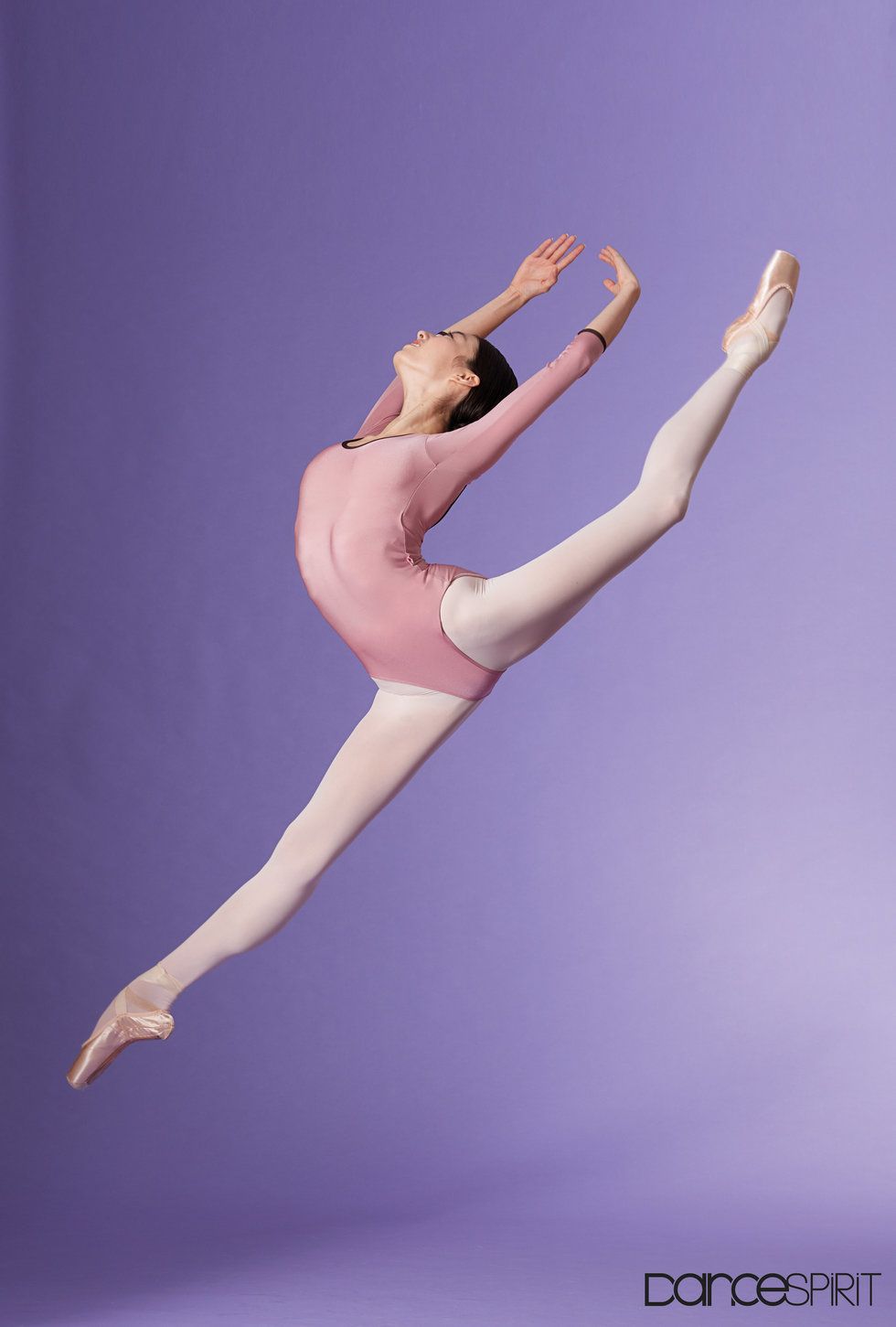 Photo by Nathan Sayers
Of course, Chloe dreams of following her mother's example and joining ABT. But as comfortable as she feels there, she says she owes much of her success to her teachers—and that she still has work to do. "I'm just so grateful to everyone who's helped me get here."

A version of this story appeared in the March 2019 issue of Dance Spirit with the title "Living the Dream."
Related Articles Around the Web
From Your Site Articles
Cover Story
Jun. 15, 2019 10:12AM EST
(From left) Darriel Johnakin, Diego Pasillas, and Emma Sutherland (all photos by Erin Baiano)
Congratulations to Dance Spirit's 2019 Cover Model Search finalists: Darriel Johnakin, Diego Pasillas, and Emma Sutherland! One of them will win a spot on Dance Spirit's Fall 2019 cover. Learn more about the dancers on their profile pages, and then vote for your favorite below. You can vote once a day now through July 15.
We also want you to get social! We'll be factoring social media likes and shares into our final tallies. Be sure to show your favorite finalist some love on Facebook, Instagram, and Twitter, sharing their profile pages and using the hashtag #DanceSpiritCMS.
Cover Model Search
Jun. 13, 2019 02:20PM EST
Photo by Erin Baiano
Imagine attending American Ballet Theatre's prestigious NYC summer intensive, training among classical ballet legends. Imagine taking the stage at New York City Dance Alliance Nationals, competing against some of the country's best contemporary dancers. Now, imagine doing both—at the same time.
Welcome to Madison Brown's world. This summer, she's in her third year as a National Training Scholar with ABT, while also competing for NYCDA's Teen Outstanding Dancer title. (She's already won Outstanding Dancer in the Mini and Junior categories.) The logistics are complicated—ABT's five-week intensive overlaps with the weeklong NYCDA Nationals, which translates to a lot of cabs back and forth across Manhattan—but Maddie is committed to making the most of each opportunity. "I love contemporary and ballet equally," she says. "While I'm able to do both, I want to do as much as I can."
Maddie has an expressive face, endless extensions, and a quiet command of the stage. She dances with remarkable maturity—a trait noted by none other than Jennifer Lopez, one of the judges on NBC's "World of Dance," on which Maddie competed in Season 2. Although Maddie didn't take home the show's top prize, she was proud to be the youngest remaining soloist when she was eliminated, and saw the whole experience as an opportunity to grow. After all, she's just getting started. Oh, that's right—did we mention Maddie's only 14?
Cover Story
Jun. 16, 2019 07:00AM EST
Corbin Bleu in rehearsal for "Kiss Me, Kate" (Jenny Anderson, courtesy Roundabout Theatre Company)
If you're a hardcore Broadway baby, today is the worst Sunday of the year. Why, you ask? The Tony Awards were last Sunday, so basically there's nothing to look forward to in life anymore—no James Corden being James Corden, no teary acceptance speeches from newly minted stars, no thrilling excerpts from the hottest new shows. Oh yeah, and there are 50 more Sundays to go before our humdrum lives are once again blessed with the next annual iteration of Broadway's biggest night.
Musical Theater