Amy Seiwert is an important voice for contemporary ballet. Since 1999, her company Amy Seiwert's Imagery has been showing San Francisco audiences just how experimental, passionate, and relevant ballet can be. It's a philosophy Seiwert developed over 19 years dancing with the LA Chamber Ballet, Sacramento Ballet, and Smuin Ballet, and while choreographing on major companies like New York City Ballet (for the New York Choreographic Institute). Next year, Seiwert will become the artistic director of Sacramento Ballet. Catch AXIS Dance Company performing Seiwert's Reflective Surface in October in Oakland, CA—and read on to learn how Seiwert keeps thinking of new ways to look at ballet. —Helen Rolfe
---
For seven years now, I've worked with my company in a space called Zaccho that's primarily used for aerial dance, so it's got high ceilings, natural light, and enough space that you can be far enough from the dancers to get a sense of the work. There's a fun rumor that the building used to be a mattress factory, and that the Zaccho space is where they made the pillows! It's one of my favorite places to create in the city.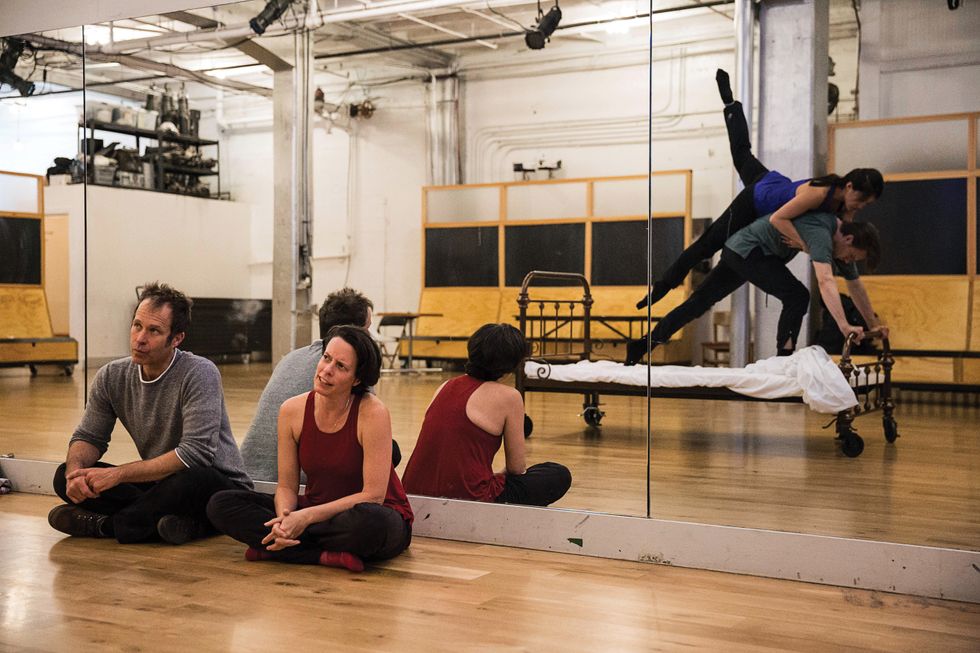 (From top, left to right) Steffi Cheong, Brett Conway, Seiwart, and director Brian Staufenbiel in rehearsal for "Les Enfants Terribles" (photo by Nick Korkos, courtesy Seiwart)
Last May, I choreographed Philip Glass' opera Les Enfants Terribles with the company Opera Parallèle here in San Francisco, where I was lucky to work with a phenomenal dancer I've known a long time, Brett Conway. I first worked with Brett when he was about 18, before he danced for LINES Ballet and Nederlands Dans Theater. He has developed beautifully into a thinking artist.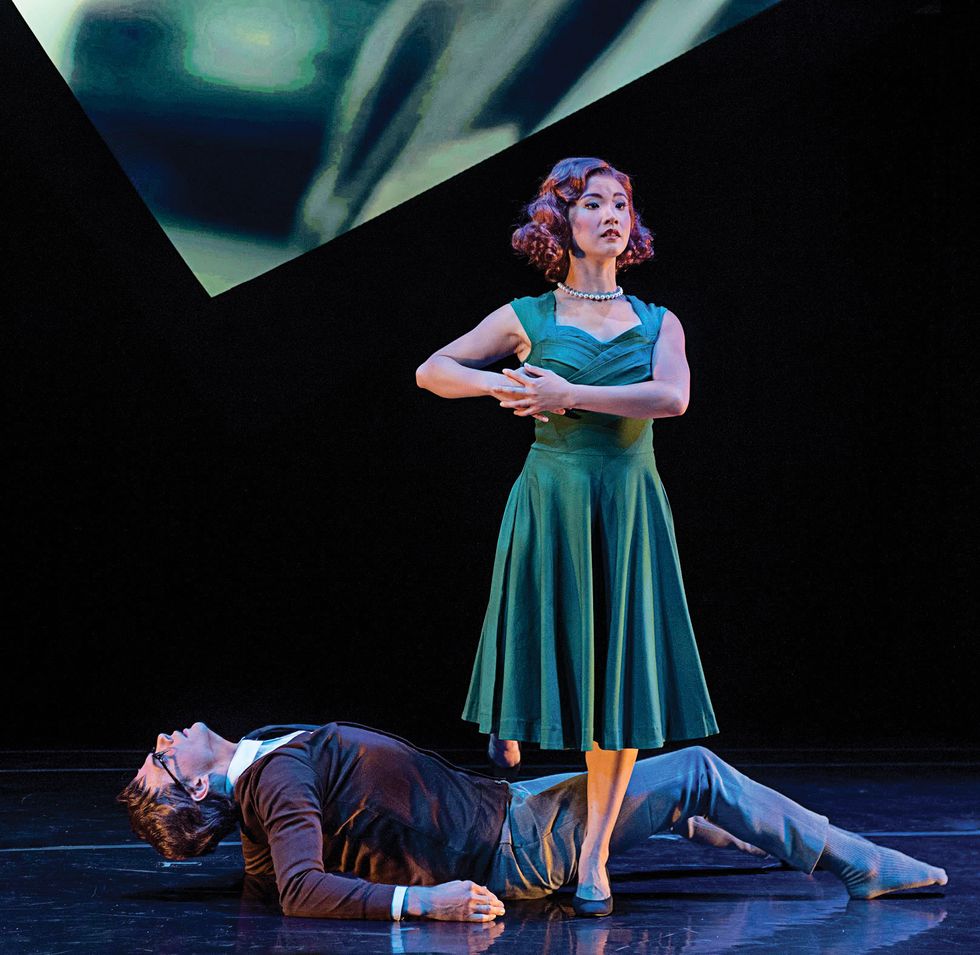 Conway and Cheong in "Les Enfants Terribles" (photo by Steve Dibartolomeo, courtesy Opera Parallele)
My husband plays the trumpet professionally. He's exposed me to a lot of music that I never knew, like the experimental composer Morton Feldman, and minimalist composers like Terry Riley.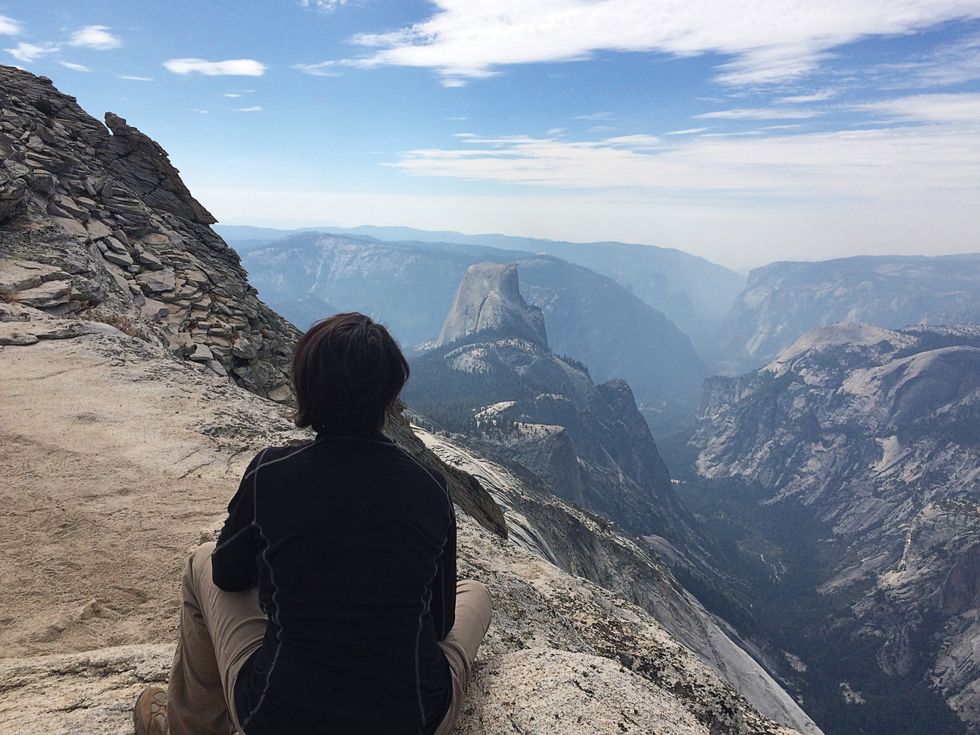 Seiwert takes in the view on a hike (courtesy Seiwert)
I love nature and being outside. Last summer, I would go for 7-mile hikes in the Sierras while listening to the music for my first full-length work, Wandering, on repeat. The piece was to Franz Schubert's Winterreise, gorgeous leider music that explores loss. I fell in love with that kind of music a couple years ago, via fellow choreographer KT Nelson. When I'm staring at redwoods or looking at the ocean, I feel very connected to the earth, to humanity, to everything.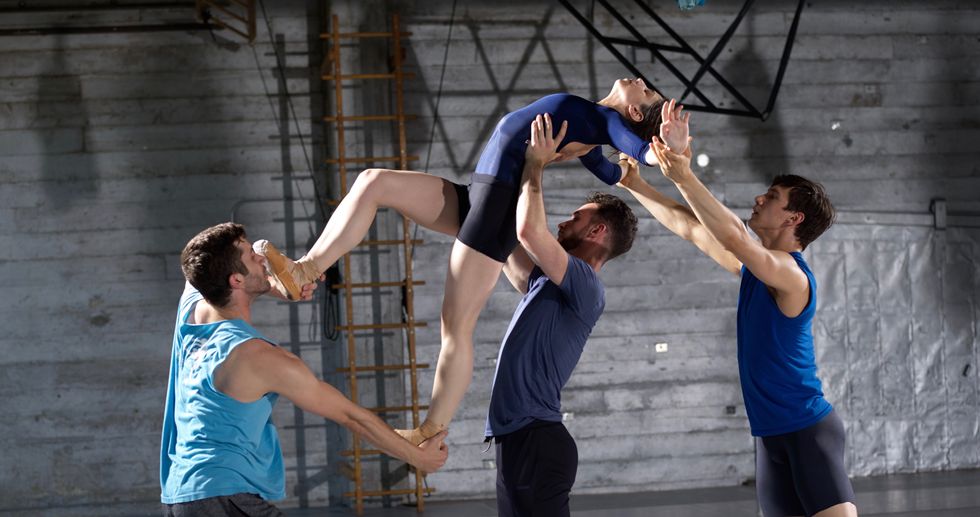 "Wandering" rehearsal (photo by David Desilva, courtesy Seiwert)
A version of this story appeared in the September 2017 issue of Dance Spirit with the title "Choreographer's Collage: Amy Seiwert."