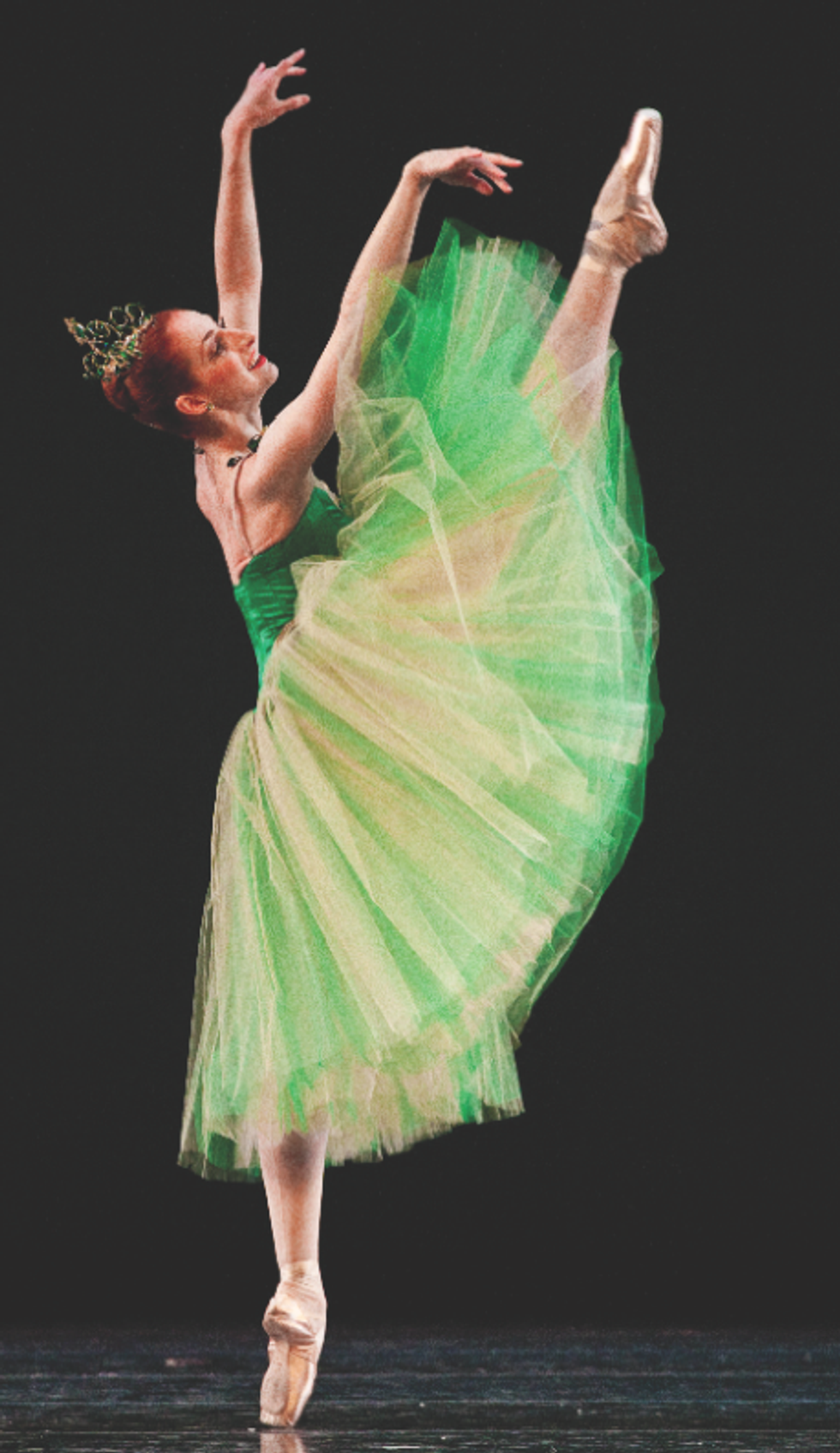 In "Emeralds" from George Balanchine's Jewels (photo by Erik Ostling)
Christiana Bennett's grace, poise and pristine technique have fueled her remarkable dance career. The Ballet West principal has given flawless performances of many coveted roles, including Juliet in Romeo and Juliet and Princess Aurora in The Sleeping Beauty.
Originally from Massachusetts, Bennett trained at The Rock School (then affiliated with Pennsylvania Ballet), the School of American Ballet and Pacific Northwest Ballet School. She was invited to join Ballet West in 1999, and was promoted to soloist in 2003 and principal in 2004. Bennett gained even more recognition when she was featured on The CW's reality show "Breaking Pointe" last year.
The Ballet West dancers return to TV screens this summer in the second season of "Breaking Pointe." Salt Lake City fans can also see Bennett onstage in Ballet West's "Innovations" program in May. —Megan Kirsch
Dear Younger Me,
There are so many things I would like to tell you, but the most important thing to remember is to stay true to yourself. Be truthful and honest at all costs. Never hide your genuine feelings. Always be kind to others even if they aren't kind to you. You may never know what forces are shaping their lives. Compassion for others is key.
Listen to and learn from those around you. Absorb every experience you have, even if you don't think it's an important one. The sum of all your observations will make you the person you will become.
Try to remember people's names when you first meet them. Listen wholeheartedly when they are speaking to you, and make sure you look into their eyes. They may be saying more than you realize.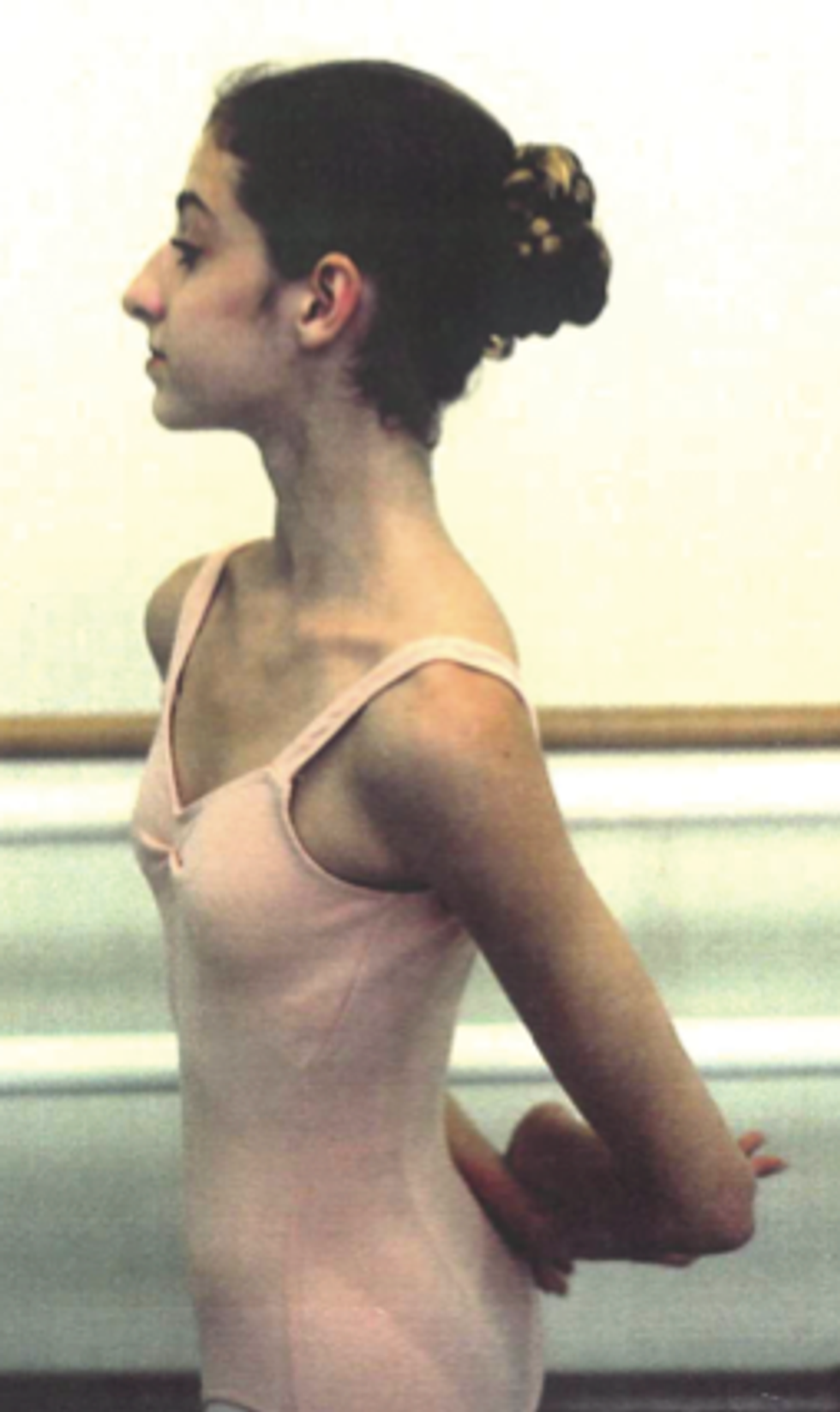 As a teen
Your family is your support system. Don't take it for granted. These are
the people who know you the best and will always stand behind you.
Don't be afraid to make mistakes—it's the only way to learn. Make sure you
try new things. You'll be surprised at how much your opinion can change about something once you've experienced it.
Always have fun and enjoy your life to the fullest. And remember, everything will work out for the best in the end, even if it doesn't seem like it will at the time.
All my love,
Christiana