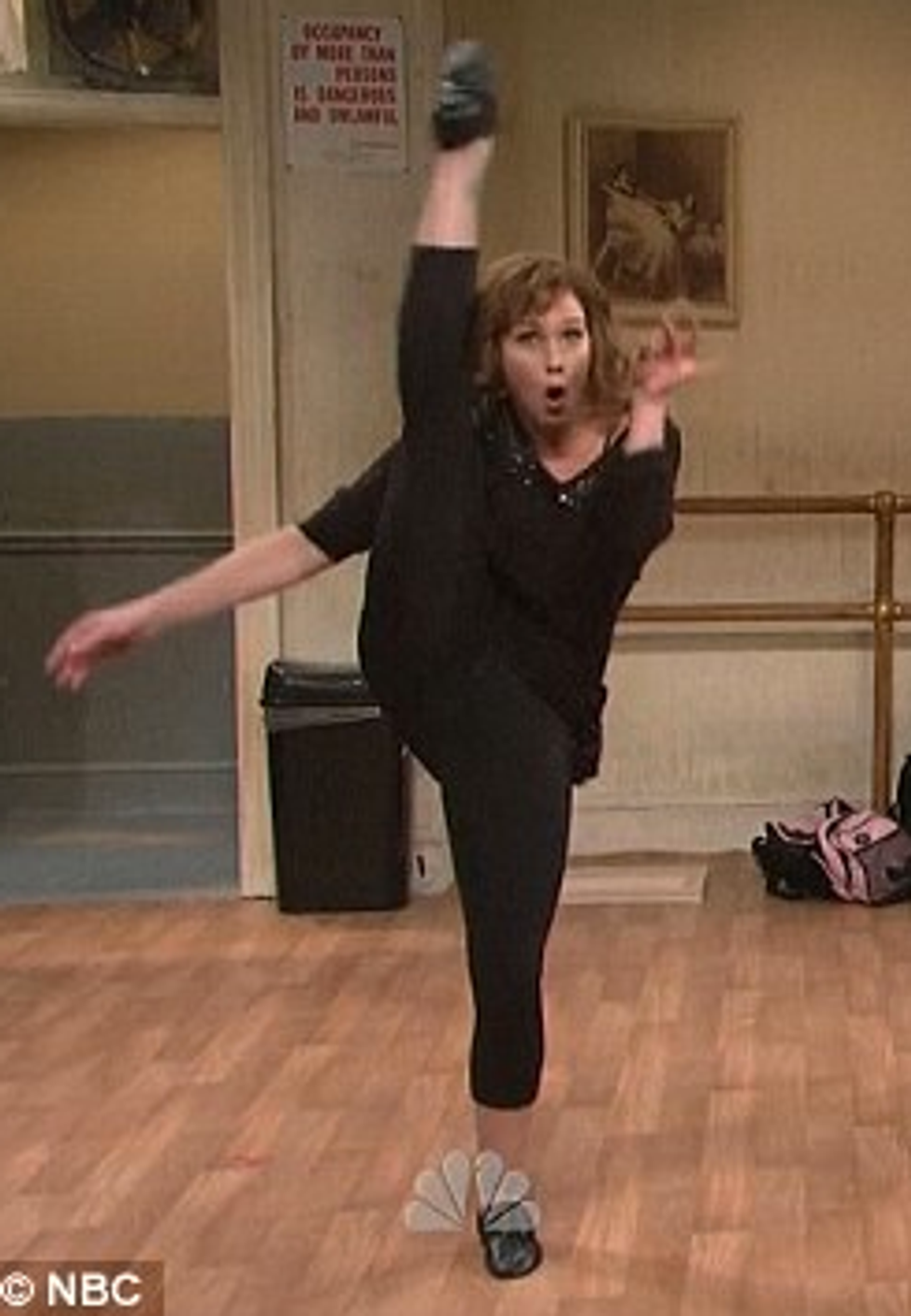 Why is Christina Applegate so amazing at everything? First, she was a total rockstar of a guest judge on "So You Think You Can Dance." Then, this weekend, she hosted "Saturday Night Live"—and proved she can (jazz) walk the walk as well as she can talk the talk in a glorious Fosse sketch.
In theory, I already knew Christina had moves. (She did headline the Broadway revival of Sweet Charity just a few years ago, after all.) But I didn't realize just how hardcore she was. Check out that to-the-nose battement!
This skit was a dance-nerd's paradise in more ways than one. I don't know why "SNL" loves crazy Fosse ladies and Tommy Tune references so much (remember Kristen Wiig doing her best Liza Minnelli last season?), but I, for one, am not complaining. And the whole premise, about kooky teachers using weird noises instead of counts? Pretty much spot-on. As Christina says: "This is Fosse, honey. We don't do 1-2-3s. We do 'ka-donks,' 'ka-doonks' and 'za-zas'!"
Check out the sketch below—then read about how to get Fosse-ified yourself.