It's rare to come across a dancer who has as much raw talent as Haley Hartsfield. Those super-archy feet! Those endless pirouettes! That captivating stage presence!
It's rarer still to find a rising star who works as hard as 17-year-old Haley does. Just ask her longtime mentor, Megan Buckland, the artistic director at Academy of Dance Arts and Dallas Repertoire Ballet in Allen, TX. "Haley's very unassuming in class," Buckland says. "She's the girl sweating, working her butt off with no ego whatsoever."
---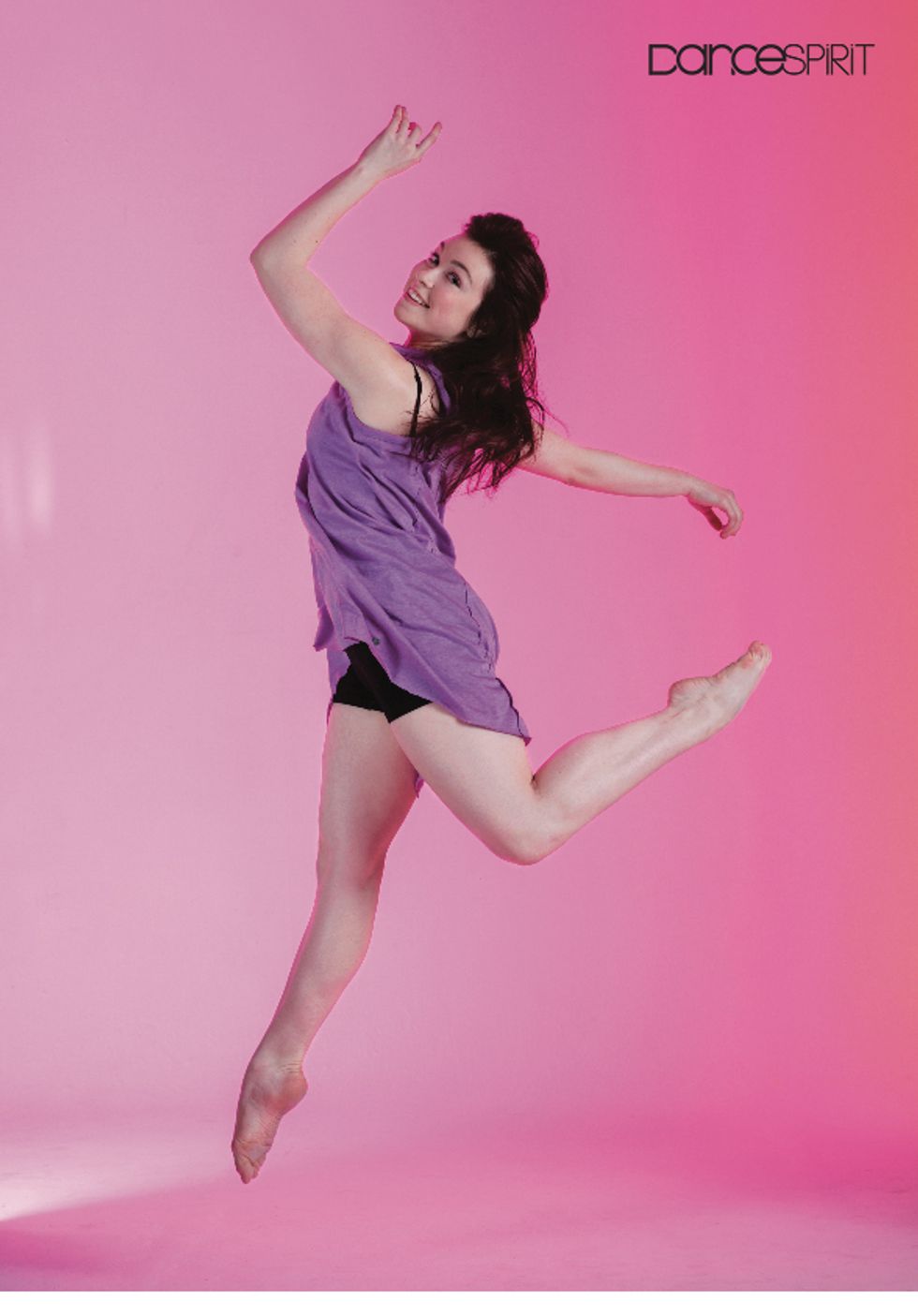 Erin Baiano
It's that intense work ethic that has propelled Haley to one success after another. She's placed at or near the top of her age division four times at regional Youth America Grand Prix events, and last summer she made it to the top 12 in the Senior National Outstanding Dancer category at New York City Dance Alliance. She's starred as the Sugar Plum Fairy in The Nutcracker—twice. She's spent her summers training on merit scholarships at Joffrey Ballet School Dallas, Burklyn Ballet Theater and the Glenda Brown Choreography Project. And she's traveled all over to assist Capezio A.C.E. Awards finalist Bree Hafen with gigs like teaching class for the Dallas Cowboys Cheerleaders.

"Haley's always in control of everything that she does. I never worry about her when she goes onstage, because I know that girl has the goods—the hard work she's put in, the versatility, the research into her role, the flawless technique." —Megan Buckland, artistic director of Academy of Dance Arts and Dallas Repertoire Ballet
So far, Haley's been living the best of both worlds as both a hard-core bunhead and a driven comp kid. She intends to keep doing it all after graduating from online high school in 2018, with her sights set on either enrolling in a top dance conservatory program or joining a professional company. (Her dream troupe? Nederlands Dance Theater.) "I'm just keeping my options open right now," she says.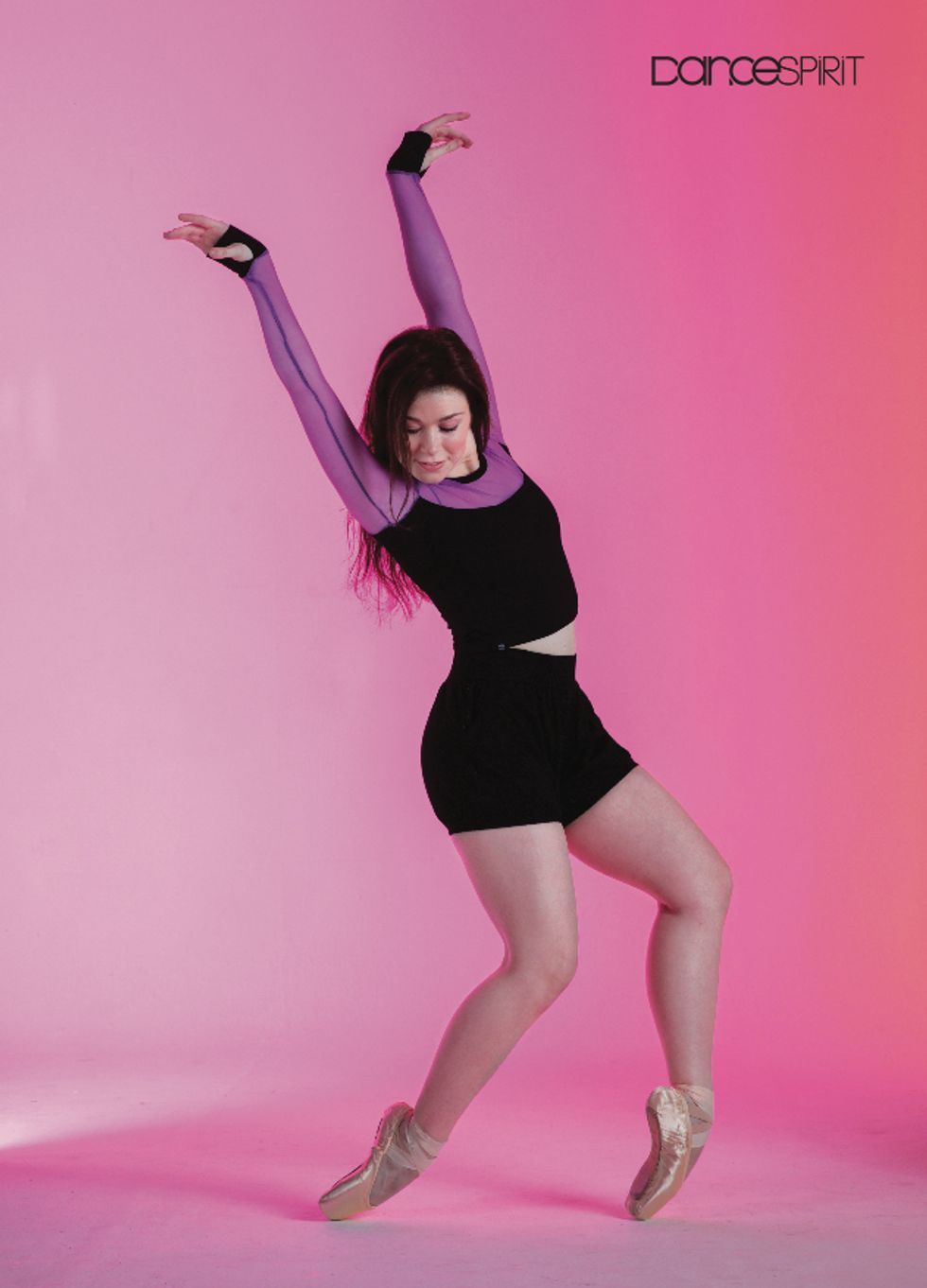 Erin Baiano
Wherever Haley ends up, expect her to keep astonishing everyone. "In intensives, competitions or performances, I'm always focused on how I can grow in a new and different way," she explains. "You learn from every role that you do, and that's what I love most about dance."
Fast Facts
Birthday: November 9, 1999
Hometown: McKinney, TX
Favorite TV shows: "Gilmore Girls" and "America's Next Top Model"
Biggest fear: "Bugs!"
Hidden talent: "It sounds funny, but I flare my nostrils really big and really fast. My friends make fun of me for it."
Dance crushes: Kenny Wormald, Teddy Forance, Cody Green
Nicknames: Hay and Ginger
One thing no one knows about her: "I binge-watch dance videos every day. I'm always on YouTube and other websites looking at beautiful dancers. It's all I do!"
Where she feels happiest: "In my dance studio. Is that a typical answer?"