Banana feet? Check. Precise musicality? Check. Luscious lines? Check. Seventeen-year-old Kaylin Maggard's gifts tick every box on a dancer's wish list. But it's what she does with these gifts that sets her apart from the pack. When Kaylin performs, her maturity and poise create an emotionally charged world, captivating audiences until the very last 8-count.
---
At age 3, Kaylin followed her older sister to dance class at Columbia Performing Arts Centre in their hometown of Columbia, MO, and quickly "just fell in love with it," she says. By the time she was 8, she was studying intensively and had joined the studio's competition team.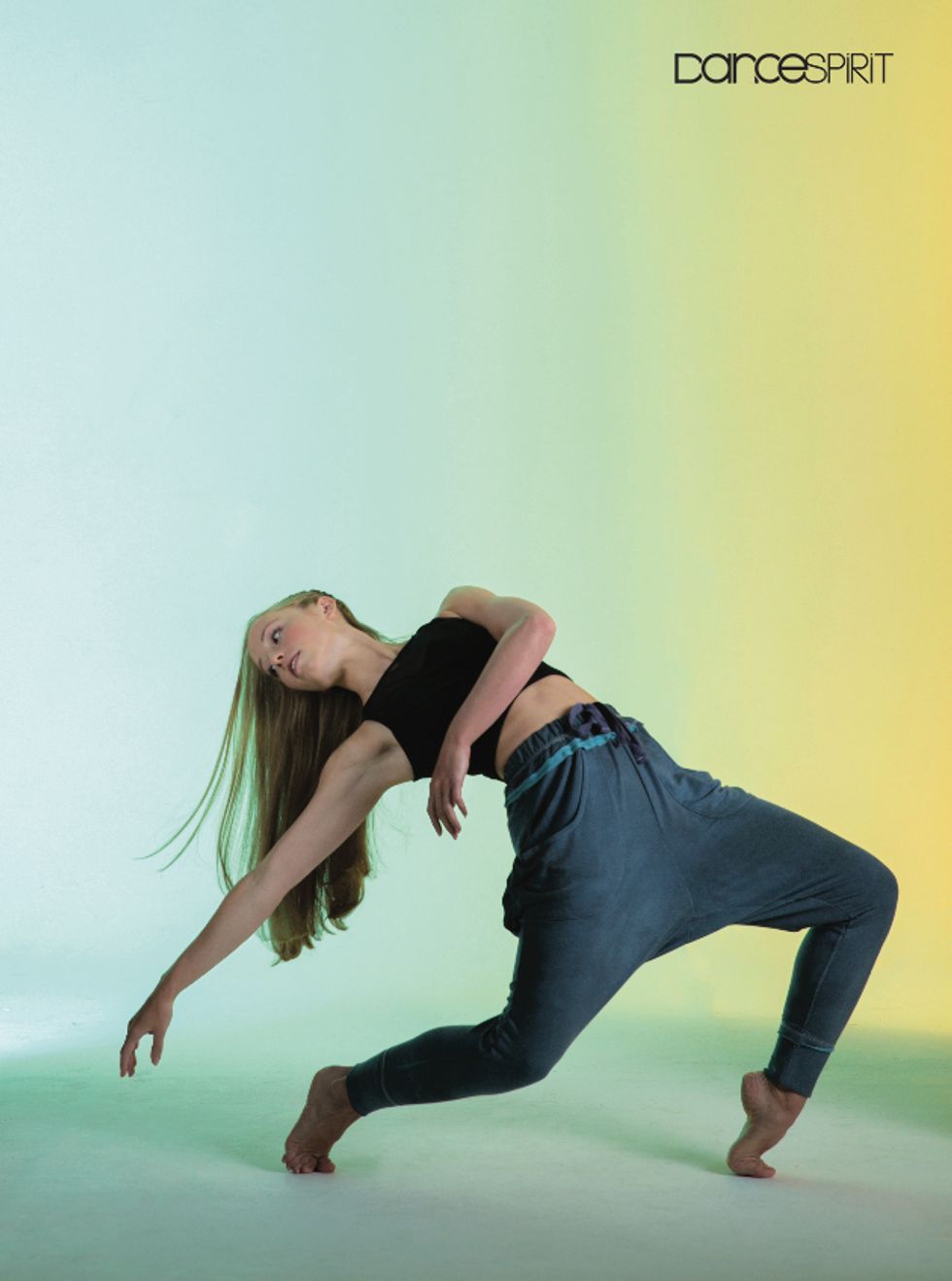 Erin Baiano
Since then, she's become a comp-world star. In 2016 alone, she was second runner-up in the Senior Female Outstanding Dancer category at New York City Dance Alliance Nationals in NYC, and made it to the Top 10 in the Senior Best Female Dancer category at The Dance Awards in Orlando, FL. These days, she spends her weekends running into familiar faces at conventions and competitions. "That's the best part, seeing everyone again," she says. "I love getting to reconnect with all my friends from around the country."

"While I've always been fond of her beautiful technique, I'm most proud to have watched Kaylin grow into an authentic and diverse storyteller. She's devoted to her work in the studio. She has an open mind and a sense of humor. That combination has allowed her to grow into an artist that takes risks." —choreographer Lauren Adams, one of Kaylin's longtime mentors
This year, Kaylin added another prestigious award to her resumé: She was named a YoungArts Winner. "National YoungArts Week was the best week of my life," she says. "We took master classes with people like Bill T. Jones, and got to have lunch with Complexions Contemporary Ballet's Desmond Richardson." The best part? "Performing my solo, which was choreographed by Ida Saki. Finally, after the work we'd put in all week, I got to be on that amazing stage, making the audience feel something."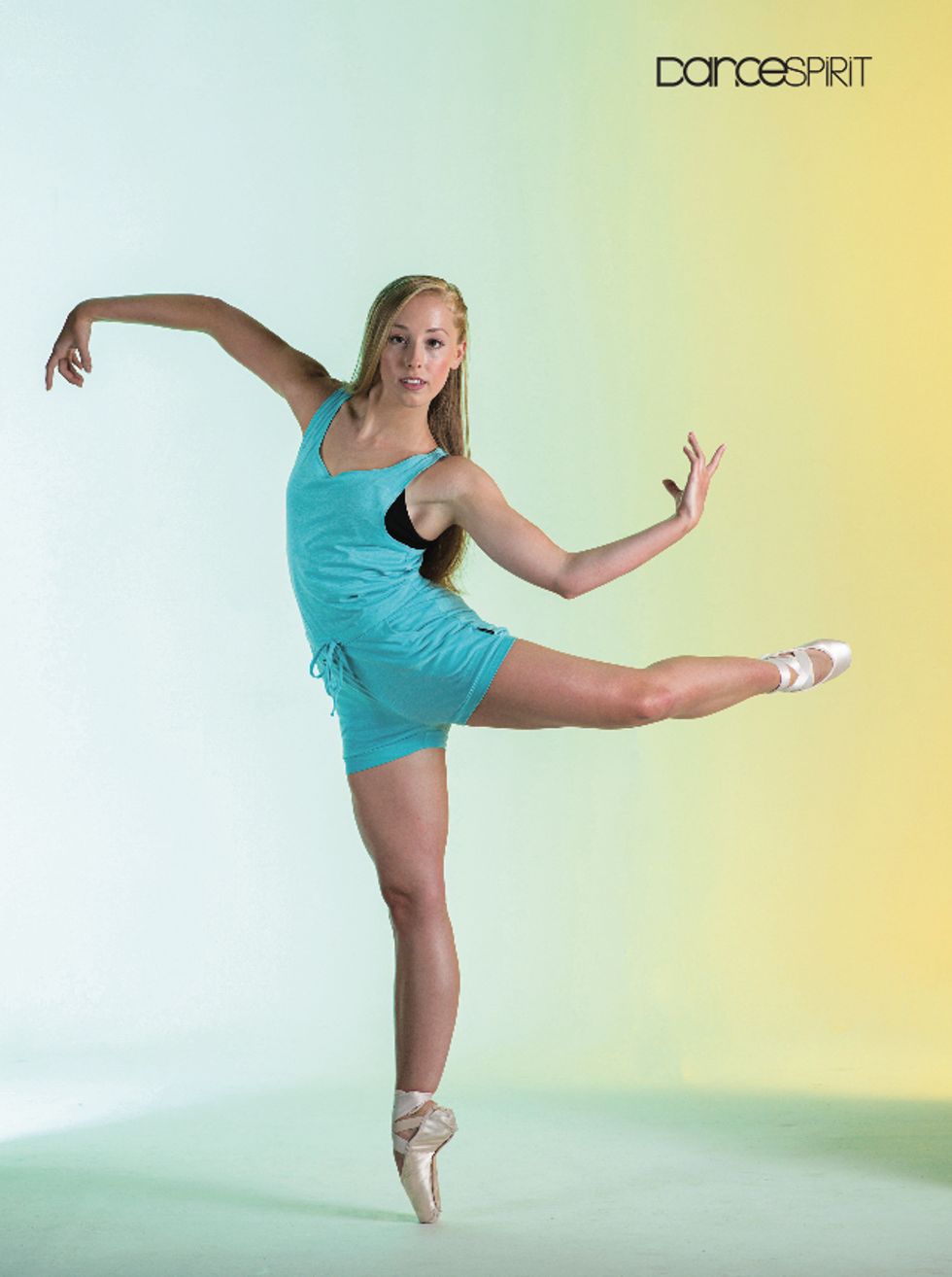 Erin Baiano
This summer, Kaylin's busy prepping for her freshman year at Juilliard, where she'll pursue a BFA in dance. As for post-grad life, "It'd be great to choreograph, and go on tour with a convention," she says. "But my dream job is dancing with Nederlands Dans Theater. I love how technical their dancers are, while performing these crazy-intense contemporary works. That's the type of dancer I want to be, and the type of work I want to do."

Fast Facts
Birthday: July 9, 1999
Hometown: Columbia, MO
Dance crushes: Lauren Adams, Martha Nichols and Peter Chu
Go-to stress reliever: "A warm bath with a Butterball bath bomb and hot tea"
Power move: "You can never go wrong with a nice temps de flèche."
Favorite food: "Sunflower-butter-and-banana sandwiches. Or anything dark chocolate!"
Essential dance bag item: "My stick roller is my favorite thing in my dance bag. I never go anywhere without it!"
Hidden talents: "I can play 'Maple Leaf Rag' really fast on the piano."
Nicknames: Nugget and KK
Improv or choreography: "Choreography, because I love getting to work with and learn from amazing choreographers and mentors."