For 18-year-old aspiring ballerina Michelle Quiner, dance is a family affair: All five of her sisters (out of eight siblings total!) dance seriously.
And coming from a big dance family definitely has its perks. Every day, after their homeschooling is finished, Michelle and her sisters motivate each other to work on technique exercises and stretching before heading to North Jersey School of Dance Arts for classes. "It's nice to have someone to talk to all the time," Michelle says. "There's always someone around who understands."
---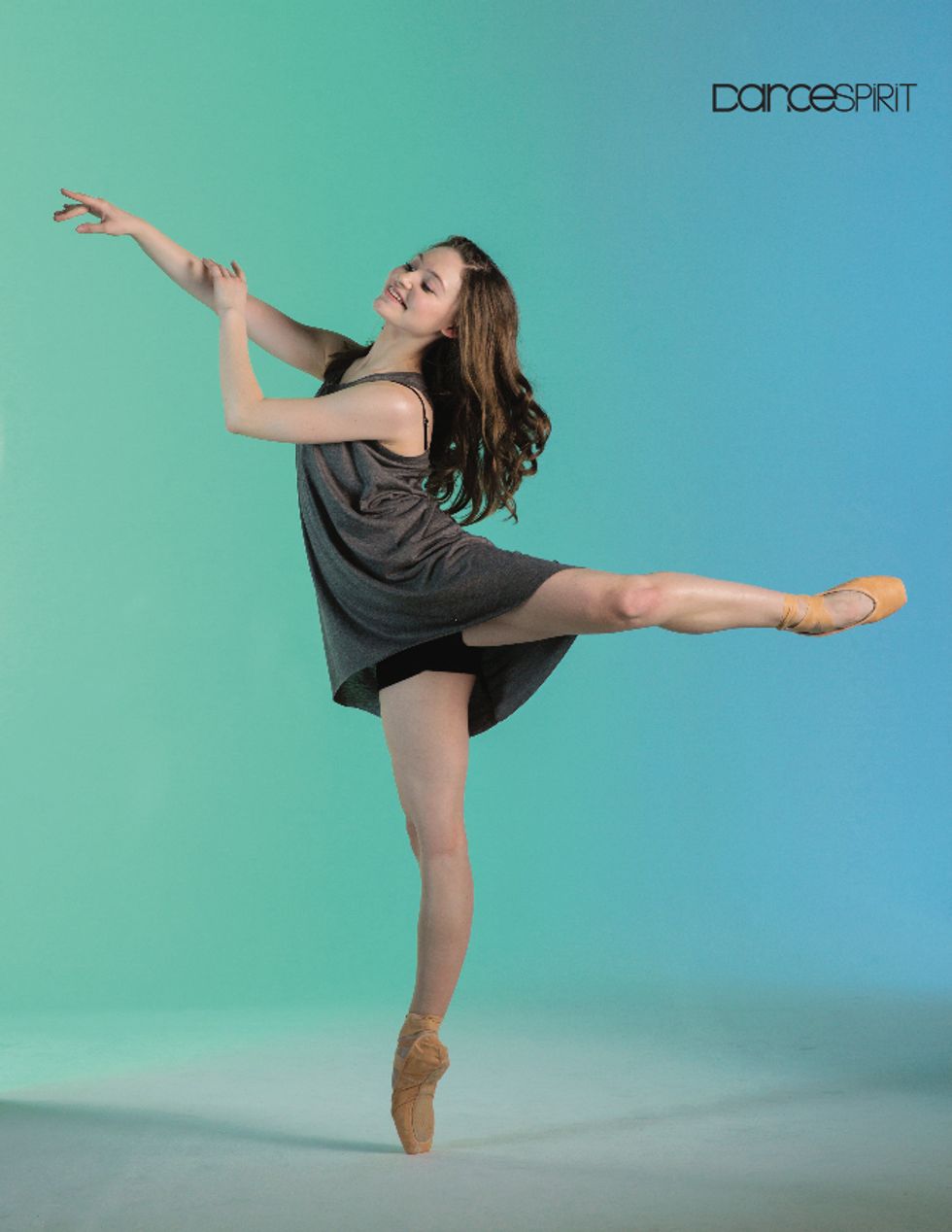 Erin Baiano
When she was younger, Michelle tried everything from skating to gymnastics, but she inevitably felt the pull of the ballet studio. "I loved pointe shoes so much that I would put a bunch of paper cups together on my toes and pull a sock over them, so I could feel like I was wearing real pointe shoes," Michelle says. At 11, that passion helped her score the role of Clara in the Radio City Christmas Spectacular in Nashville, TN. But she also studied tap, contemporary and jazz, and that translated to multiple victories on the non-ballet comp circuit.

"Michelle is a self-motivated student who understands that success is contingent upon hard work. When she walks through the studio door, she leaves the world behind and works diligently. And she's so passionate about dance. In rehearsals, I see her heart surface as she takes the viewer into her soul, and allows them to become part of the movement." —Christine Taylor, executive director at North Jersey School of Dance Arts
These days, Michelle trains intensively in the Vaganova style—though she continues to take classes in other genres, and attends convention classes when she has time. Thanks to her diverse background, she's that rare ballet dancer with not only picture-perfect technique, but also an effortless quality to her dancing; each movement is at once ethereal and rooted in the ground. She's the un-bunhead who can place in the Top 10 at New York City Dance Alliance Nationals (as she did in 2015) and earn first place, and second place in the contemporary category, at Youth America Grand Prix (as she did in 2014).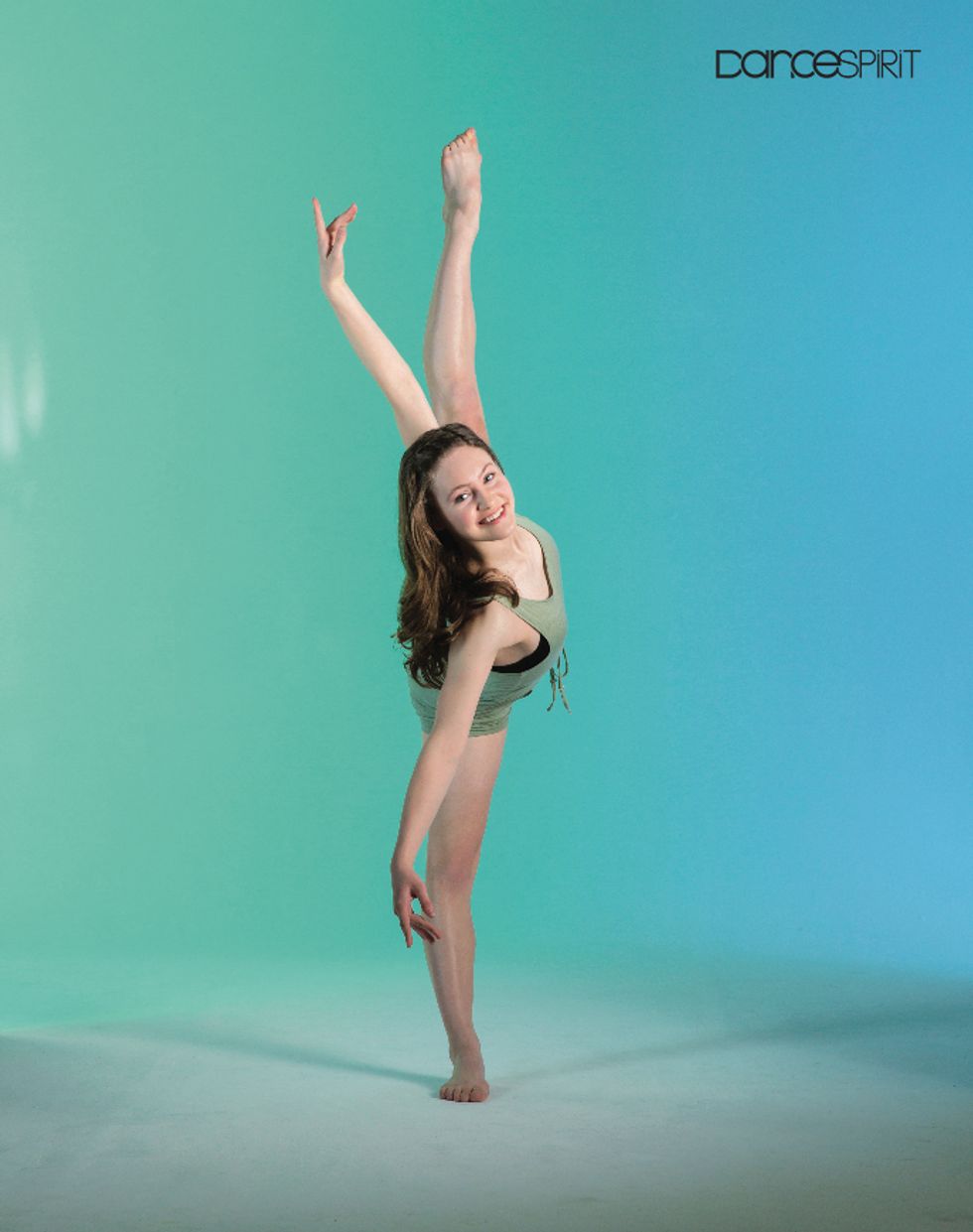 Erin Baiano
Michelle hopes to dance in a professional ballet company one day—and she's very close to that dream. This fall, she'll enroll at The Washington School of Ballet on full scholarship, and she's being considered for a trainee position at The Washington Ballet. But she's open to whatever opportunities come her way. "I just love performing and sharing my love of dance with an audience," she says. "It makes me so happy."



Fast Facts

Birthday: April 17, 1999
Hometown: Long Valley, NJ
Favorite dancers: Gillian Murphy, Gisele Bethea and Catherine Hurlin. "Gisele has amazing feet."
Dance crush: Kyle Robinson. "My sisters and I think he's so cute!"
Favorite food: "I'm really obsessed with chocolate. I can go pretty crazy for anything chocolate."
If she could have any superpower, it'd be… "I don't have the best memory, so I would choose to have an amazing memory so I could learn and remember all the details of combinations."
Strangest thing in her dance bag: A wrinkled NYC subway map
If she weren't a dancer, she'd be… "A hairstylist or a baker"
Biggest fear: Sharks
Go-to stress relievers: "Crocheting, baking, and reading Dance Spirit."