Haley Hilton
Haley Hilton is a journalist, dancer, and dance teacher from Salt Lake City, Utah. She has danced professionally with Odyssey Dance Theatre and has taught for four years at Center Stage Performing Arts Studio in Orem, Utah. She recently graduated in Journalism from Brigham Young University and is currently working as an Editorial Intern at Dance Spirit.
How To
Aug. 16, 2017 04:19PM EST
Jade Chynoweth knows how to mesmerize an audience with some killer eye contact. (Joe Toreno)
In an audition or onstage, knowing how to use eye contact appropriately is a total game changer. Dancers who aren't afraid to meet the eyes of judges or audience members exude a special confidence that allows them to be seen as capable, talented performers. When dancers look at the floor or around the room, though, they telegraph insecurity. Don't send your critics looking for flaws! Avoid these three no-no's and become a true master of eye contact.
Keep reading...
Show less
How To
Aug. 15, 2017 07:38PM EST
Dance photographer Kenneth Edwards' shot of American Ballet Theatre soloist Cassandra Trenary (courtesy Edwards)
Is there anything better than a killer dance photoshoot? OF COURSE NOT! Whether you're taking headshots, model shots, or simply images that'll slay on Instagram, dance photography makes the world a prettier place.
To make sure your next dance photoshoot is as 🔥 as you are, we asked photographer Kenneth Edwards for his dos and don'ts. Follow his advice and your dance photography future will be as bright as your "golden hour" lighting.
Keep reading...
Show less
The members of Gallim Dance are master improvisers. (Lucas Chilczuk)
We've all been there—smack in the middle of the improv portion of an audition, when suddenly our brain freezes over. All the creative movement born out of story telling and honest expression becomes the same right-battement over...and over...and over again. Yikes!🙅 Here are four prompts to help you break that dreaded right-battement cycle. Use them the next time you are feeling stuck, and they'll help you get back into your groove of awe-inspiring improv in no time!
Keep reading...
Show less
Thinkstock
Let's face it, no matter how many precautions you take in the dance studio each day, your feet are inevitably going to get trashed. Between pointe shoes, petit/grand allegro, and stretching beyond what is natural, those puppies take a genuine beating. All that impact may tempt you to ask, "Is there any hope for performers to avoid injuries at all?" As it turns out, yes! According to Dr. Bryan Hersh, DPM, of the Center for Pediatric Medicine in Chicago, IL, dancers can seriously reduce the likelihood of injury by taking care of their feet outside of the studio. Read on for his tips on how to keep your feet safe and strong.
Keep reading...
Show less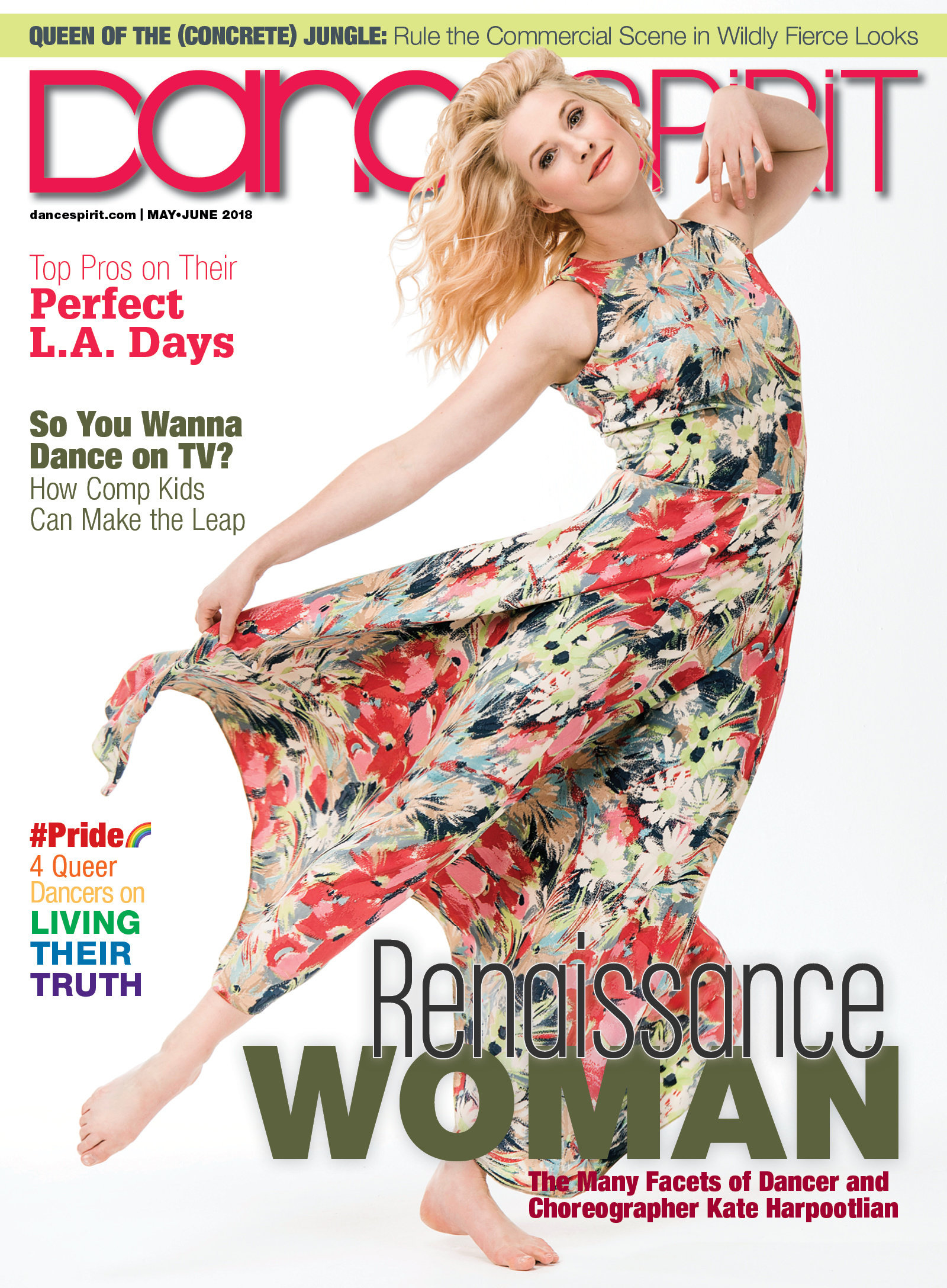 Get Dance Spirit in your inbox