Quiz
Nov. 17, 2017 05:00PM EST
Angela Sterling
Bunheads, this one's for you. They say you can tell a Nutcracker by its "Snow" scene—and we fully believe it. There are so many versions with extra goodies—olive branches! Fake snow! Sleds! Choirs! Snow queens!—and each brings a special something to the holiday favorite. But do you know which ballet has what?
Keep reading...
Show less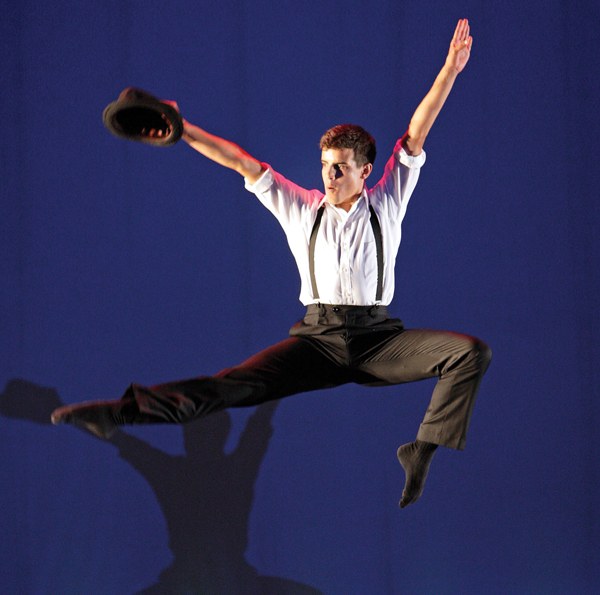 (Photo courtesy Jacob Guzman)
When Jacob Guzman takes the stage in the latest Broadway revival of Fiddler on the Roof this month, he'll be among some pretty strong dancers. That's because contemporary choreographer Hofesh Shechter, whose work has been performed by Cedar Lake Contemporary Ballet and Nederlands Dans Theater, is reimagining the choreography. (Jerome Robbins set the musical's original dance numbers in 1964.) But Guzman, a former comp kid who trained at The Gold School in Brockton, MA, isn't a stranger to dancer-heavy ensembles: He made his Broadway debut in Newsies in 2012. Guzman also appeared in NBC's "Peter Pan Live!" and has performed at Dancers Responding to AIDS' Fire Island Dance Festival. Want to know more about Guzman? Read on for The Dirt. —JO
What's one food you can't live without?
Chicken
What's your favorite dance movie?
Footloose
What's the most-played song on your playlist?
"The Wilhelm Scream" by James Blake
What's your most-watched TV show?
"Criminal Minds" on Netflix
Do you have any nicknames?
Jaob. I received fan mail at Newsies and the sender forgot the "c" in Jacob and it stuck.
What's something you're most proud of?
Making my Broadway debut with my win brother in Newsies
What's your advice for young performers?
Always be yourself.
You know who throws a really great party? The PULSE on Tour. Last night marked the culmination of The PULSE's 10th anniversary season, after the convention's week-long Summer Intensive in NYC. From celeb appearances to spectacular guest performances (including dancers from Ballet Hispanico), the choreographers, producers, students—everyone!—put on a heck of a show. Dance Spirit was there to soak in all of the standing-ovation action. Here's a quick rundown of what made the evening so special.
1. The wedding themes. Chris Judd used his wedding song (a variation of Amos Lee's "Sweet Pea") as inspiration for his Summer Intensive large group piece. It was jazzy, uplifting and fun to watch. But On the Other Hand, choreographed by Teresa Stone and set to Gotye's "Somebody That I Used to Know," took a slightly darker turn. Stone, who's a brilliant storyteller, created a wedding party gone awry in which the bride and groom are fighting and probably rethinking their nuptials. It made for an uncomfortable viewing experience—but only because the dancers were so committed to the story and movement. I don't think I was the only audience member on the edge of my seat. Here's a previous performance of Stone's On the Other Hand:
2. The 2014–15 Elite Protégé piece, choreographed by Dance Spirit cover star Ian Eastwood. This piece was about feeling like the odd-man out: Superstar Charlize Glass played a dancer who couldn't quite fit in. Then one day, the others notice her talents, and she becomes part of the group. It wasn't the most subtle or compelling plot, but with Eastwood's lightning-fast choreo and the (now former!) Elite Protégés' performance ability, the storyline didn't really matter.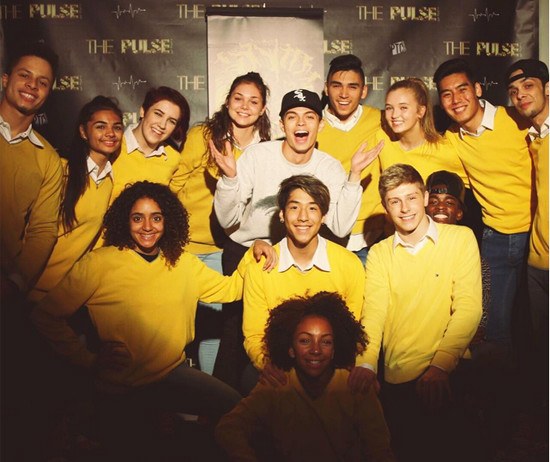 Behind the scenes with Ian Eastwood (center) and the 2014–15 Elite Protégés (via @Ian_Eastwood)
3. Tricia Miranda's CAMP PULSE number. Oh, the littles. Miranda certainly knows what she's doing when it comes to kid-friendly choreography. This time, Miranda costumed the dancers in their jammies and set the stage for a boys vs. girls' slumber party. Anytime there's a cypher with dancers in footie pajamas, you know it's going to be good. And of course, these fabulous young talents (hi, Brooklyn Nets Kids Fiona Krkuti and Alex Rubiano!) delivered. Best. Sleepover. Ever.
4. Getting to see The PULSE faculty dressed to the nines. Sure, these choreographers look super-cool in class attire. (Can anyone else rock a pair of sweats quite like hip-hop teachers? Nope.) But getting to see their out-of-class fashion sense is pure fun.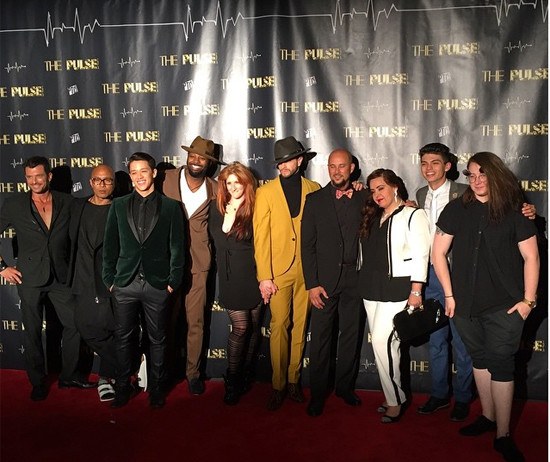 So fancy! (The PULSE on Tour faculty; photo via @Cjudd)
5. Kyle Hanagami's choreography for the 2014–15 Protégés. I'm not sure how Hanagami created a cohesive piece for 100 students—but he did. Dancers entered and exited the stage so quickly, but there was never a break in the action. That's also a testament to the dancers, who performed Hanagami's intricate choreo flawlessly.
Congrats, dancers, for such truly fantastic performances! And a special shout out to The PULSE's new 2015–16 Elite Protégés: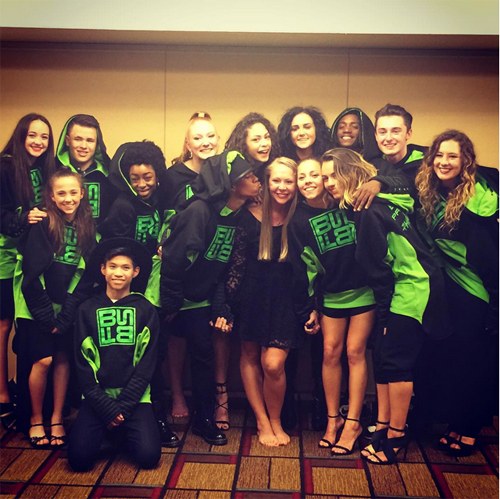 The PULSE on Tour's Kristen Plant (center) with the new 2015–16 Elite Protégés (via @kc13dance)
Can everyone please just stop retiring? This spring alone, we've seen the company departures of Pacific Northwest Ballet's Carla Körbes and American Ballet Theatre's Paloma Herrera and Xiomara Reyes. On Saturday night, Julie Kent will also take her final bow with ABT.
And now comes the news that not one, not two, but three Alvin Ailey American Dance Theater stars will leave the company after this season? I can't. #Allofthefeels.
Back in April, it was announced that husbands Kirven and Antonio Douthit-Boyd would be heading to St. Louis, MO, to direct the Center of Creative Arts, where Antonio trained growing up. They'll take their last bows with AAADT this July in Paris.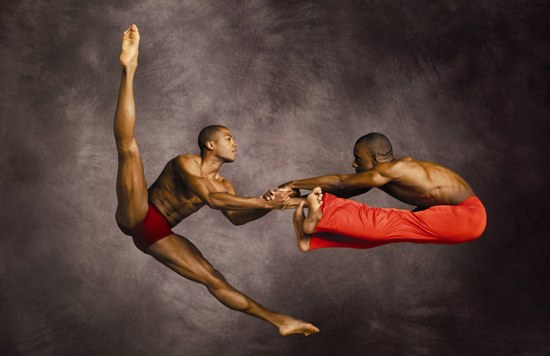 These two, amirite? (From left: Antonio and Kirven Douthit-Boyd; photo by Andrew Eccles, courtesy AAADT)
And we just heard that on Sunday night, the goddess that is Alicia Graf Mack will say farewell to AAADT, too, dancing in Alvin Ailey's Revelations at NYC's Lincoln Center.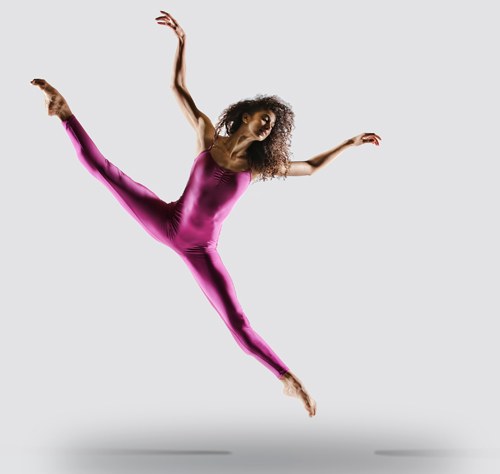 We'll miss those legs. And feet. And everything. (Photo by Richard Calmes, courtesy AAADT)
I know what you're thinking: How can Graf Mack be retiring right now?? Especially since she just returned from a leave of absence, which she took to recover from an injury and give birth to her adorable son. But there's a silver lining here: Like the Douthit-Boyds, Graf Mack isn't truly leaving the dance world behind. In addition to leading one-day intensives with her sister Diasha and the D(n)A Arts Collective, she's joining the faculties of both Webster University and Washington University in St. Louis.
We'll miss you Antonio, Kirven and Alicia!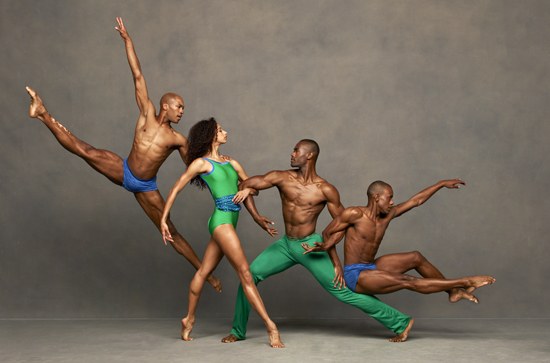 Please don't ever leave us (again), Jamar! (From left: Antonio Douthit-Boyd, Alicia Graf Mack, Jamar Roberts, and Kirven Douthit-Boyd; photo by Andrew Eccles, courtesy AAADT)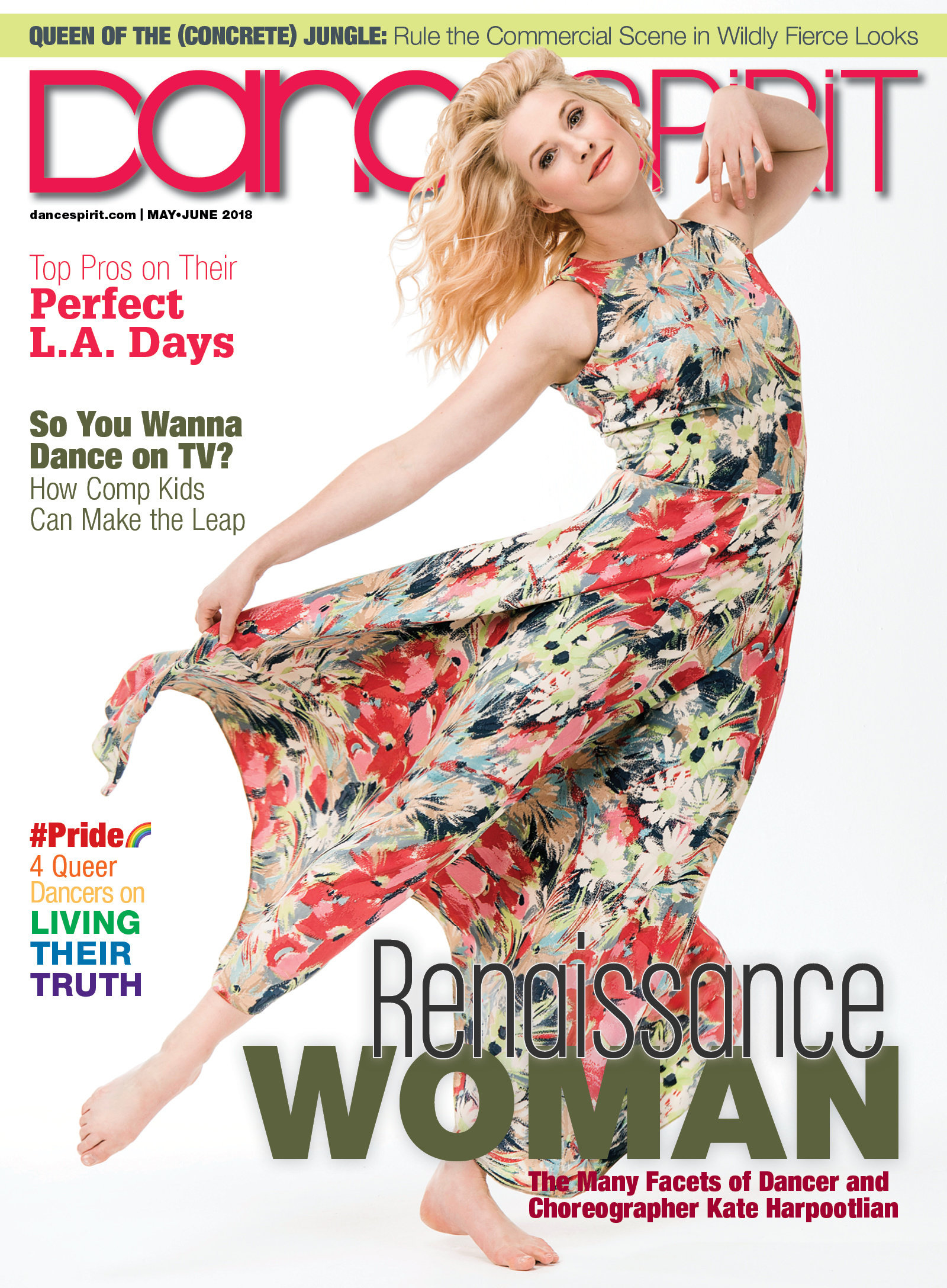 Get Dance Spirit in your inbox