Jen Jones Donatelli
Jen Jones Donatelli is a freelance writer based in L.A. She is a frequent contributor to Dance Spirit, Dance Magazine and Dance Teacher.
Photo by Lucas Chilczuk
With several Shaping Sound tours and TV credits like "So You Think You Can Dance," "Dancing with the Stars," and "Boardwalk Empire" to her name, you wouldn't expect Kate Harpootlian to be refreshingly down-to-earth. But that's exactly how she is: As soon as you start talking to the gifted dancer and choreographer, it becomes clear that she doesn't take herself too seriously. And she's happy to tell hilarious stories to prove it. (Ask her about the time she did a Mr. Peanut impression when Mia Michaels asked her to improvise, or the time she starred in a Japanese makeup commercial and had to do grand pliés wearing one pointe shoe and one flat shoe.)
That mixture of humor and grace is evident in Harpootlian's growing body of choreographic work. Her one-act show Better Late Than Never, for example, which premiered last summer, has a jazzy, West Side Story vibe, offsetting heavier moments with touches of whimsy. "There's always a balance in my work," Harpootlian says. "I want to use humor to balance out the darker aspects. It's like one of my friends once said: 'You make me laugh, and then you make me feel bad for laughing.' "
Keep reading...
Show less
Much of Janelle Ginestra's career has been about helping others shine. She's dedicated herself to supporting and cheerleading her partner, WilldaBeast Adams; the emerging talents in their dance company, ImmaBEAST; and the countless dancers she inspires at master classes and conventions. Her YouTube channel has become a launching pad for young talents like "Fraternal Twins" Larsen Thompson and Taylor Hatala, thanks to viral videos featuring Ginestra's creative vision.
But Ginestra's a skyrocketing success in her own right—an in-demand choreographer, a social media influencer, and a dance entrepreneur, building a legacy one eight-count at a time. It's time for her turn in the spotlight. And she's more than ready. "I want to be a legend in whatever I do," she says. We'd argue that she already is.
Keep reading...
Show less
BODYTRAFFIC has arrived. The edgy contemporary troupe, which celebrates its 10th anniversary this year, has a repertory stocked with works by choreographers like Kyle Abraham, Loni Landon, Sidra Bell and Richard Siegal. The New York Times has praised its "wonderfully precise dancers"; the Los Angeles Times has called it "one of the most talked-about young companies nationwide." It attracts top-notch dancers from all over the world. And it's helped put L.A. on the map as an emerging concert-dance destination.

Keep reading...
Show less
Will "WilldaBeast" Adams calls Jade Chynoweth "the Olympian of dance"—and it's not hard to see why. She's definitely got the talent, with a chameleonlike ability to go from hard and athletic to heartfelt and lyrical. She's put in the work, training for countless hours with the world's best teachers and choreographers. And in addition to major competition titles, she's earned jobs that are the dance equivalent of gold medals, performing at MTV's Video Music Awards and in commercials for Nike, Microsoft and Toyota. She's the dance world's very own all-around champion.
Keep reading...
Show less
Jayme Thornton
How did hip-hop prodigies Taylor Hatala and Larsen Thompson become the "Fraternal Twins"? Well, let's see: Both are rising stars on the commercial scene, booking coveted gig after coveted gig. Both are members of Will "WilldaBeast" Adams' immaBEAST crew and Brian Friedman's Suga N Spice crew. Both dominate in Janelle Ginestra's crazy-popular YouTube videos. Both are known for giving profoundly, overwhelmingly impressive stank face.
Keep reading...
Show less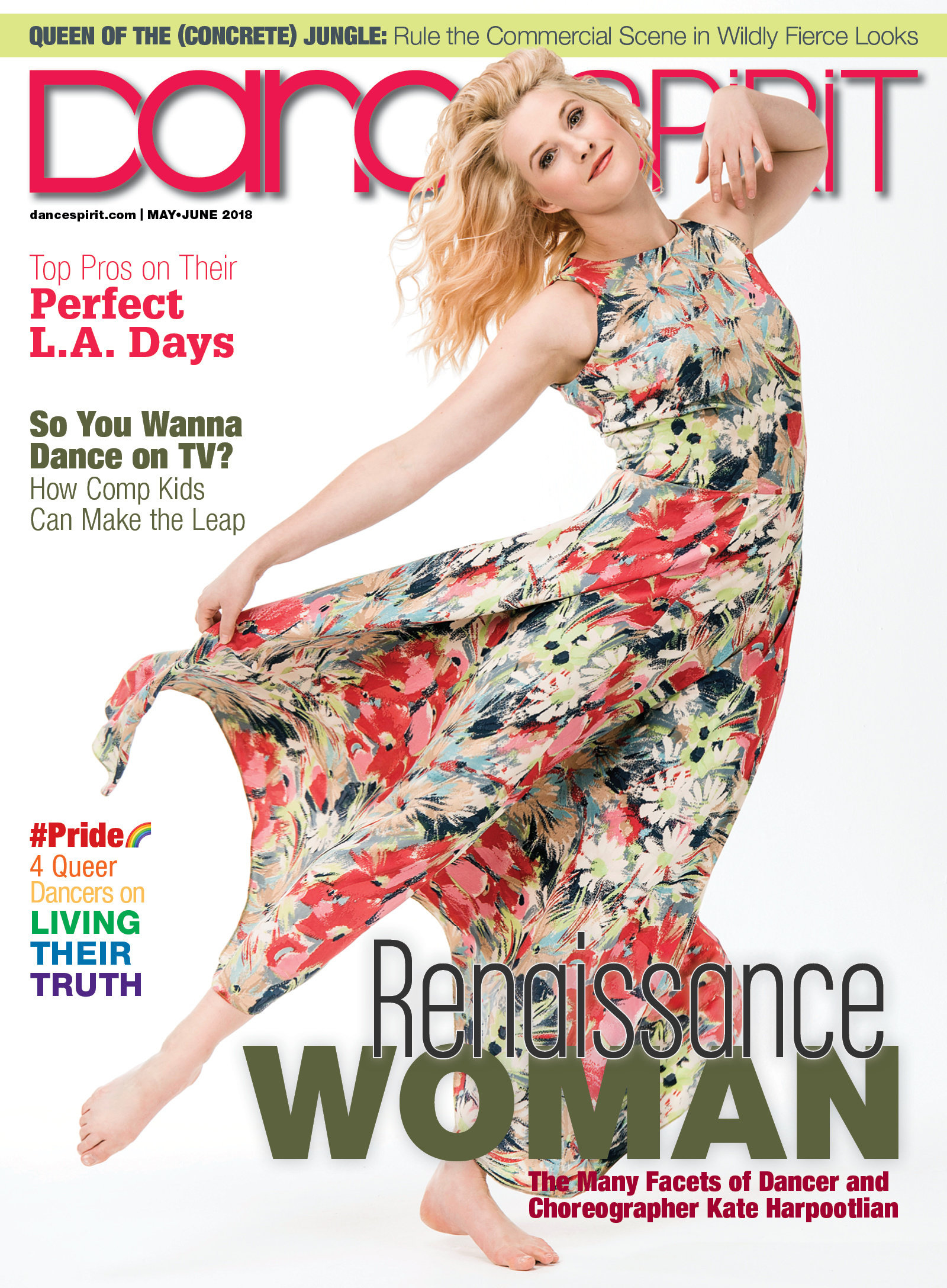 Get Dance Spirit in your inbox