Kathleen McGuire
Former ballet dancer Kathleen McGuire is a freelance writer based in Pittsburgh, PA.
Ballet class at USC Kaufman (photo by Ema Peter, courtesy Glorya Kaufman School of Dance at University of Southern California)
Stefanie Roper didn't take her first ballet class until she was 20. Despite her obvious facility, she encountered plenty of naysayers. "I remember one teacher telling me, 'Honey, you're just too old,' " she says. And she did have to overcome obstacles as she entered the ballet bubble. "People talked about how good my feet were, and I didn't understand what they meant for the first four months," Roper remembers, laughing. But she found a mentor at Utah Valley University, where she was a student, and persevered. Now, six years later, Roper's professional resumé includes a stint with BHdos, Ballet Hispanico's second company.
It seems like most professional ballet dancers started taking ballet classes before they were born, especially the women. For those who didn't discover ballet until after elementary school, it can feel impossible to catch up to dyed-in-the-wool students. But it's not. Late starters face plenty of hurdles, but good facility and hard work will take you far—even if it isn't into the ranks of a ballet company.
Keep reading...
Show less
Dancer and photographer Lee Gumbs (photo by Katie Morton, courtesy Gumbs)
A contemporary, jazz, and ballet dancer, Lee Gumbs is known for his six-year touring stint with Bad Boys of Ballet (and, of course, for being a Dance Spirit Cover Model Search finalist in 2008!). But Gumbs' photography has earned equal praise. He's amassed an impressive portfolio of subjects, shooting famous dancers like Ashley Everett, Allison Holker, Melinda Sullivan, and Sean Lew, to name a few.
Keep reading...
Show less
Ballet BC's Alexis Fletcher says experimenting with structured improv can make you more comfortable with risk. (Michael Slobodian, courtesy Ballet BC)
The dancers who take our breath away are the risk-takers, the ones who appear completely fearless onstage. "When you see somebody trying to travel more, go farther, push the limits of their physical abilities, that's always going to be inspiring," says Ballet BC dancer Alexis Fletcher.
But dance training can feel like it's in conflict with that idea. We spend thousands of hours in the studio trying to do steps perfectly, and that pursuit of perfection can make us anxious about taking risks. What if we fail? What if we fall?
Luckily, fearlessness is a mental skill that you can work on, just as you work on your technique. Here's how you can learn to push yourself past your limits.
Keep reading...
Show less
Jim Lafferty
This story originally appeared on dancemagazine.com.
"So why did you quit?"
It's a question I've been asked hundreds of times since I stopped dancing over a decade ago. My answer has changed over the years as my own understanding of what lead me to walk away from greatest love of my life has become clearer.
"I had some injures," I would mutter nervously for the first few years. This seemed like the answer people understood most. Then it became, "I was just not very happy." Finally, as I passed into my 30s, I began telling the uncomfortable truth: "I quit dancing because of untreated depression."
Keep reading...
Show less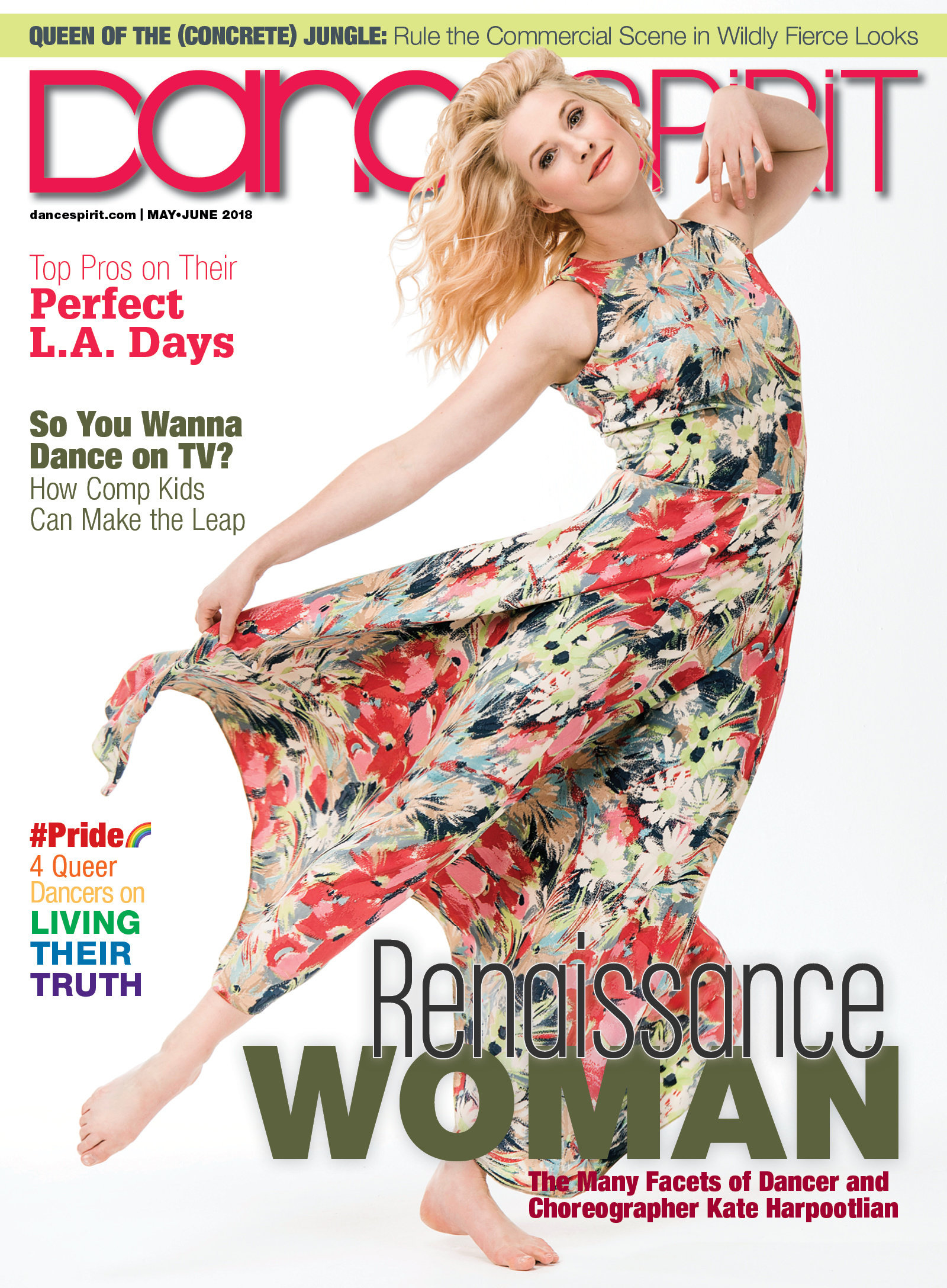 Get Dance Spirit in your inbox