Kathryn Holmes
Kathryn Holmes is a writer and dancer based in Brooklyn, NY.
Illustration by Dniella Ferretti
For 16-year-old Amanda*, dance is everything: her passion, her escape from the daily grind, and her career goal. Her parents see things differently. "I have siblings who are active in sports," Amanda says, "and my parents would rather I play soccer or basketball. They don't see dance as something I can earn a stable living from in the future. They often tell me I should just quit."
Some parents aren't able to, don't know how to, or choose not to give you the kind of support you need to thrive in the studio. And when your parents are adding stress to your life, rather than alleviating it, there's a lot at stake. "Dancers who don't have the support of their parents might struggle with self-doubt," says Dr. Linda Hamilton, a former dancer with New York City Ballet and a clinical psychologist specializing in the performing arts, "while those whose parents are too involved can crack under the pressure." Whether your parents aren't there when you need them or they're always there, practically smothering you, try these tips to improve your situation.
Keep reading...
Show less
Dancer and choreographer Matt Steffanina conducts a hip-hop tutorial on his YouTube Channel (courtesy Steffanina)
Not sure how to find solid dance training options on the internet? We asked the pros for their top tips.
1. You can't trust everything you find on the internet. "YouTube is like the Wild West of dance," says Jon Arpino of CLI Studios. "An 8-year-old can go online and watch another 8-year-old do aerials, but that's not the right way to learn those tricks."
2. Look for reputable sources. For example, you might seek out videos from performers and choreographers who teach on the convention circuit, or at a big-name studio like Broadway Dance Center in NYC or Millennium Dance Complex in L.A. These people are likely to be offering advice that's correct and safe.
Keep reading...
Show less
Dancer and choreographer Matt Steffanina conducts a hip-hop tutorial on his YouTube Channel (courtesy Matt Steffanina)
You're dressed in your favorite gear, ready to dance—but instead of heading to the studio, you take out your smartphone. A dance celeb has posted a new master class online, and you can't wait to dive in. Then, you might watch a popular choreographer's newest step-by-step tutorial. Who doesn't want to get words of wisdom from the best in the biz?
But while video classes and tutorials have definite benefits, they can't compare to in-person sessions with a teacher who knows you and has watched you grow. Here are tips to help you navigate the world of online learning, so you can find supplemental training that helps you become the best dancer you can be.
Keep reading...
Show less
Miami City Ballet principal soloist Nathalia Arja is known for her powerful jump—in fact, she recalls one reviewer describing her as "popcorn." But flying through the air wasn't always second nature. Growing up training in her native Brazil, she says, she didn't know how to use her body efficiently during grand allégro.
So what changed? "At 13, I started doing Pilates," she says. "I did a lot of leg exercises lying down on the reformer, which built my core strength." Then, at 15, she started studying at Miami City Ballet School. "I went from classical to Balanchine training," she says, "and I learned how to push off the floor with my toes, rather than jumping from my entire foot."
As Arja discovered, developing a big jump is more about nurture than nature. Here's advice from the experts about how you can reach your highest heights.
Keep reading...
Show less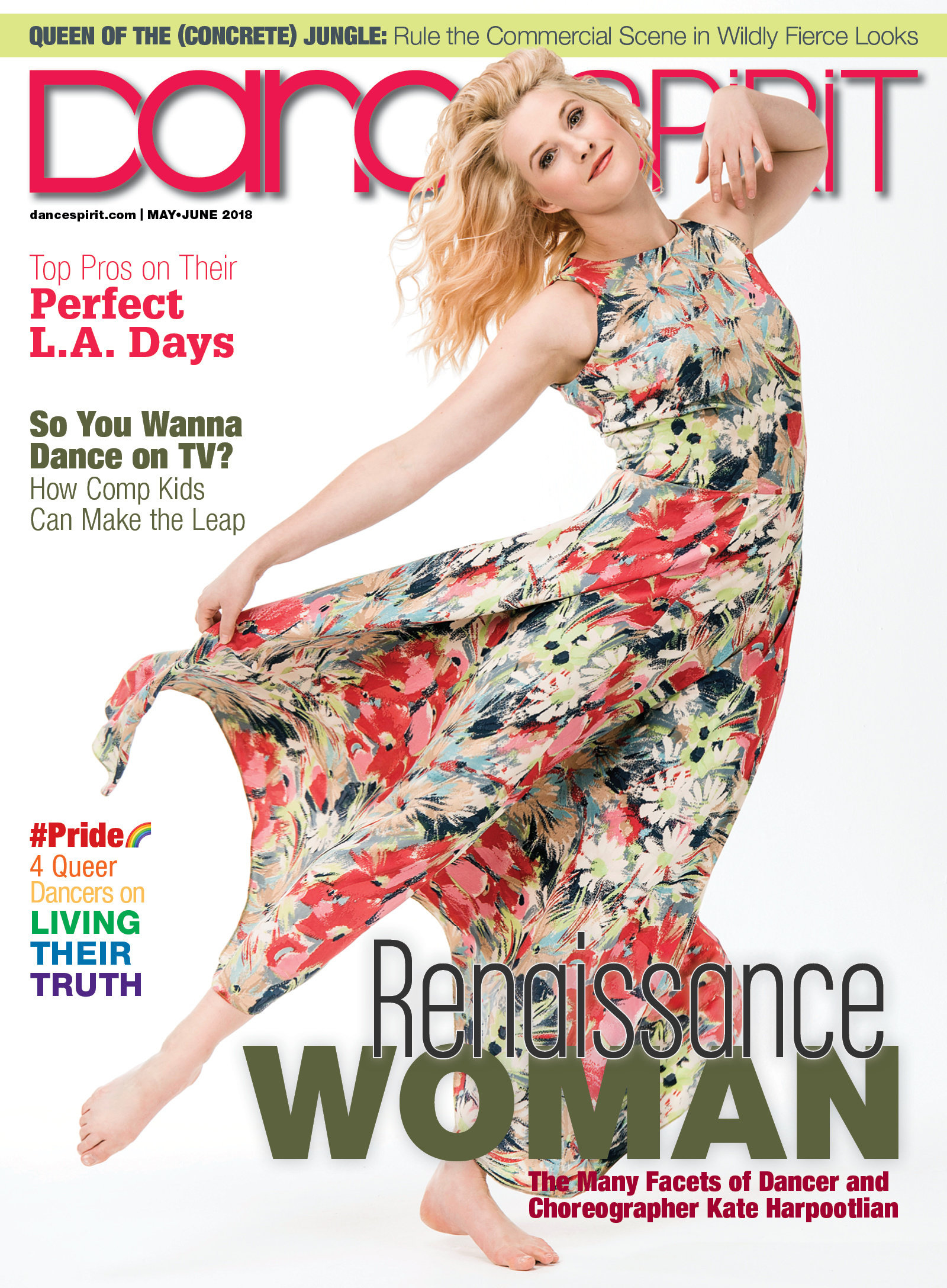 Get Dance Spirit in your inbox