Kaylee Randall
Kaylee Randall is a freelance writer, blogger, and professional dancer with Royal Caribbean. Click here to read Kaylee's chronicles of dancing around the world in her blog.
Instagram: @kaylee_randall
Ysabelle Capitulé (left) performing in Bruno Mars' "Finesse" video (via YouTube)
When you ask successful commercial dancers why they started dancing, you tend to hear similar stories: Their 5-year-old selves turned on MTV and obsessed over "Thriller" and "Vogue," and they ended up dancing for hours in the living room, mimicking the iconic choreography and falling in love. Music videos were so many dancers' first inspirations.
But what's it really like to dance in a music video? Ysabelle Capitulé, who was featured in Bruno Mars' retro-chic "Finesse" vid, shares her experience fulfilling those living-room dreams.
Keep reading...
Show less
Boston Ballet principal Lia Cirio in Mikko Nissinen's The Nutcracker (photo by Rosalie O'Connor, courtesy Boston Ballet)
It was Valentine's Day when then–16-year-old Lia Cirio auditioned for Boston Ballet—and was hired on the spot. Every year since, Cirio has celebrated February 14th as not only a day for teddy bears and chocolates, but also as the day she became a professional ballet dancer.
Now, Cirio is a principal at the company, and she knows firsthand that it takes more than a solid supply of pointe shoes (though she can go through 30 pairs in a week!) to survive the ballet world. From the glowing highlights to the frustrating letdowns, Cirio shares what it's really like to be a principal dancer in a world-class ballet company.
Keep reading...
Show less
Tiffany Maher in front of her "Hit the Floor" trailer (via @tiffany.maher on Instagram)
These days, dancers are on television more than ever before. From live shows like "So You Think You Can Dance" and "Dancing with the Stars" to teen sitcoms like "Shake It Up," flip through your TV lineup and you'll see dancers in more than just music videos and award shows.
But what is it actually like to dance on TV? We caught up with Tiffany Maher from BET's hit drama series "Hit the Floor" to find out. Dance is the focal point of "Hit the Floor," which centers on the Devil Girls, dancers for the faux-NBA Los Angeles Devils. Maher (who's also a "SYTYCD" alum) took some time out between rehearsals, fittings, and catching a flight to teach at Tremaine Dance Conventions to give us the behind-the-scenes scoop—and to explain what exactly "bacting" is. Because we definitely don't know.
Keep reading...
Show less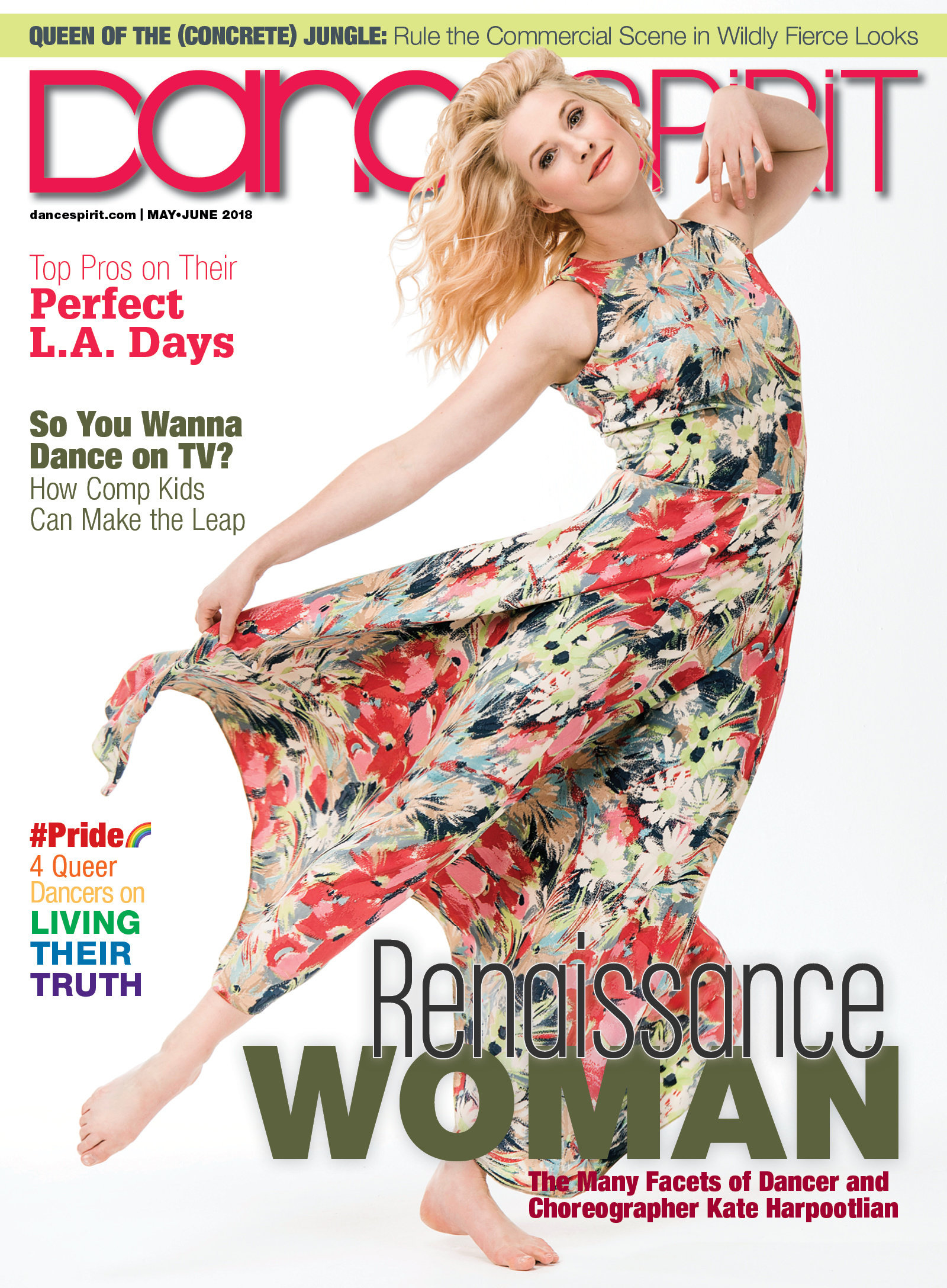 Get Dance Spirit in your inbox