Nicole Loeffler-Gladstone
Nicole Loeffler-Gladstone is a frequent contributor to Dance Spirit.
Class at the University of Southern California Glorya Kaufman School of Dance (photo by Ema Peter, courtesy USC)
If you closed your eyes and pictured dance paradise, what would it look like? Maybe you'd start your morning in rehearsal with a renowned contemporary choreographer, and then work on a dance driven by computer programming, and then run to a music video audition, and end the day discussing the impact of African dance styles on American pop culture.
Guess what? That dance paradise isn't just a dream. It's the University of Southern California Glorya Kaufman School of Dance, a young program that's already attracting some of the most talented dancers around—for good reason.
Click here to meet Alyssa Allen, Simrin Player, and Jake Tribus, three of USC's standout students.
Keep reading...
Show less
From left) Simrin Player, Jake Tribus, and Alyssa Allen (Photo by Joe Toreno)
The University of Southern California Glorya Kaufman School of Dance is about to graduate its first class of dancers. We asked students Alyssa Allen, Jake Tribus, and Simrin Player to tell us about their experience at one of the best collegiate dance programs in the world.
Keep reading...
Show less
Western Michigan University Department of Dance students in Frank Chaves' Charanga (photo by John Lacko, courtesy Western Michigan University Department of Dance)
For many non-dancers, planning a post–high-school gap year can feel like a necessary step toward getting college-ready. For potential dance majors, though, taking a year off between high school and college might sound counterintuitive. After all, you're essentially delaying your entry into dancing professionally. But a gap year can provide helpful experience, training, or personal growth—it all depends on how you use the time.
Keep reading...
Show less
James Whiteside (photo by Nisian Hughes, courtesy Whiteside)
The world isn't always a welcoming place for LGBTQIA+ people. But for those figuring out their sexuality, dance can provide welcome opportunities for expression. We talked to five star dancers about their experiences coming out and growing up, and how dance helped them live their full truth.
Keep reading...
Show less
Nardia Boodoo (photo by Rachel Neville)
"I had a unique path to dance," says Nardia Boodoo, a luminous, elegant apprentice with The Washington Ballet. She briefly studied ballet as a child, but didn't start serious training until she was 14 years old, attending Baltimore School for the Arts. "I didn't know what a pirouette was," she says. "I would wake up really early to stretch and remember my corrections." But, a focused student, she advanced quickly: Soon she was attending prestigious summer intensives, and she earned a spot in The Washington Ballet Studio Company in 2014. Now, Boodoo is working with her childhood idol, TWB artistic director Julie Kent, and dreams of someday dancing the title role in Giselle.
Boodoo is acutely aware of the power of representation. "It has only recently become OK to have a Misty Copeland," she says. "It's no longer socially acceptable to only have girls who look exactly the same, in any aspect of entertainment. But at the same time it feels like a trend, and I'm not a trend, I'm a human being." Boodoo wants to see genuine diversity, from top to bottom. "You need teachers and directors, ballet masters and répétiteurs," she says. "Diversity on every single level is progress."
Erica Lall (photo by Rachel Neville)
As a student at Houston Ballet's Ben Stevenson Academy, American Ballet Theatre corps member Erica Lall saw iconic former Houston Ballet principal Lauren Anderson on a regular basis. "I think I assumed her position as an African-American principal dancer was a one-time thing," Lall says. "Lauren became a principal in 1990. Why aren't there dozens of brown swan queens now?" In 2013, when Lall came to NYC for the ABT summer intensive, she registered for two weeks at Dance Theatre of Harlem. "I wanted to experience ballet in an environment where I could feel comfortable and proud of my brown skin," she says. "But I didn't have to wait, because I found acceptance at ABT right away."
Lall, who counts her colleague Copeland as a role model, is proud to be the first recipient of the Josephine Premice Fales/ABT Project Plié award, which allowed her to pursue training at ABT. "The award is one of my greatest inspirations to work relentlessly," she says. But, she adds, "the last thing I want to hear is that my talent was secondary to the need to add color." Those who've seen her ebullient, expressive dancing onstage with the company know she needn't worry.
Precious Adams (photo by Laurent Liotardo, courtesy English National Ballet)
The answer to Canton, MI, native Precious Adams' ballet dreams lay abroad. Adams studied at the National Ballet School of Canada (relatively near her home in Michigan), and eventually her desire to seek out the best possible training led her even further afield, to the Monte Carlo Ballet's Princess Grace Academy, and the Bolshoi Ballet Academy.
When Adams went to Saint Petersburg, Russia, to dance at the 2007 Dance Open master classes, the experience was a little bit of a shock. Despite seeing few other dancers of color throughout her training, in Russia, Adams felt like her race was really visible. "It was the first time I felt like, 'Oh, I'm black and maybe that might not be a good thing in this profession,' " she says. "Despite that realization, I was even more determined to pursue my dreams."
Adams won the Prix de Lausanne in 2014, and an offer from English National Ballet followed. Her ultra-refined classical technique has helped her dance everything from La Sylphide to William Forsythe's In the middle, somewhat elevated to Pina Bausch's Rite of Spring. And, thanks in part to Copeland, Adams believes that assumptions about black women and black dancers are starting to change. "After all," she says, "when people are excluded, talent is wasted."
Rachel Hutsell (photo by Rachel Neville)
New York City Ballet corps member Rachel Hutsell was practically destined to join the company: "When I was about two years old, my grandmother gave me a video of New York City Ballet performing George Balanchine's The Nutcracker, and I watched it every single night for two years!" she says. "That was what first sparked my love of dance." Now, her preternaturally assured dancing makes her a natural fit for her dream company.
Hutsell—who hails from Houston, TX, and trained at Allegro West Academy of Dance until she enrolled at the School of American Ballet—initially had more anxiety about making it in NYC than about her racial identity. "In my apprentice year, I was asked to be part of a New York Times piece on diverse dancers. I kind of woke up and realized, 'Oh, that's right. I'm black. And I'm part of this conversation.' " She's disappointed that that conversation has taken so long to happen. "We want to see beauty and diversity come together in unity, because that's what America is," she says. "Misty has gone out there and said, 'I'm diverse, I'm beautiful, and I'm going to succeed.' And that's an important example for all of us."
You turned out the light hours ago, but you're still tossing and turning in bed. Every time you're about to doze off, the corrections you got in class today pop into your mind—and just like that, you're wide awake again.
If you have trouble falling or staying asleep, and you often wake up feeling less than refreshed, you may have insomnia. And the reasons are often connected to your mental and emotional well-being, which means there are few quick fixes. But there are some things you can do to get the rest you need to dance your best.
Keep reading...
Show less
Debbie Blunden-Diggs (far right) prepping for dancer interviews after an audition (photo by Audrey Ingram, courtesy Dayton Contemporary Dance Company)
Picture this: You've made it to the final round of an audition. All your hard work has paid off, and you're feeling good. Then the artistic director stands up and asks you to join her in another room for a one-on-one interview. Wait, what?
Many dance companies include interviews as part of their audition process. "I need to know more about people than what I see on the floor," says Debbie Blunden-Diggs, the artistic director of Dayton Contemporary Dance Company. It's normal to be nervous when you're faced with an interview—especially when you're used to letting your dancing do the talking. To help you prepare, Dance Spirit asked Blunden-Diggs and two other artistic directors for their tips to help you put your best (interview) foot forward.
Keep reading...
Show less
Get Dance Spirit in your inbox
Marko Germar auditioned for 'So You Think You Can Dance' three times before making the cut (courtesy Adam Rose/FOX)
Every dancer knows the audition process is full of rejection. But hearing "no" again and again, from the same casting team, and then coming back for more? That takes some serious motivation. These dancers were all cut multiple times from auditions for their dream jobs, took it in stride, and ended up getting the gig.
Keep reading...
Show less
Christopher Perricelli leading class at Gus Giordano Dance School (courtesy Amy Giordano)
There are zillions of things to think about when choosing a summer program, but here's one you might not have considered: using an intensive as an opportunity to focus on a new style. Maybe you're a tap dancer who's ready to see where else your rhythm and quick feet can serve you, or a contemporary dancer curious about the more traditional roots of your genre. A summer program can be the perfect place to broaden your horizons, giving you the opportunity to make technical and artistic changes that stick throughout the year.
Keep reading...
Show less
Hi everyone! Have you recovered from your food coma yet? Me neither. Consider complementing your more-than-deserved feasting with some binge watching. Our current rec? AwesomenessTV's new show, which follows Joffrey Ballet School students as they audition to be part of the Joffrey Elite program. It premieres this Saturday, just in time to give you a reason for not leaving your bed. Watch it here!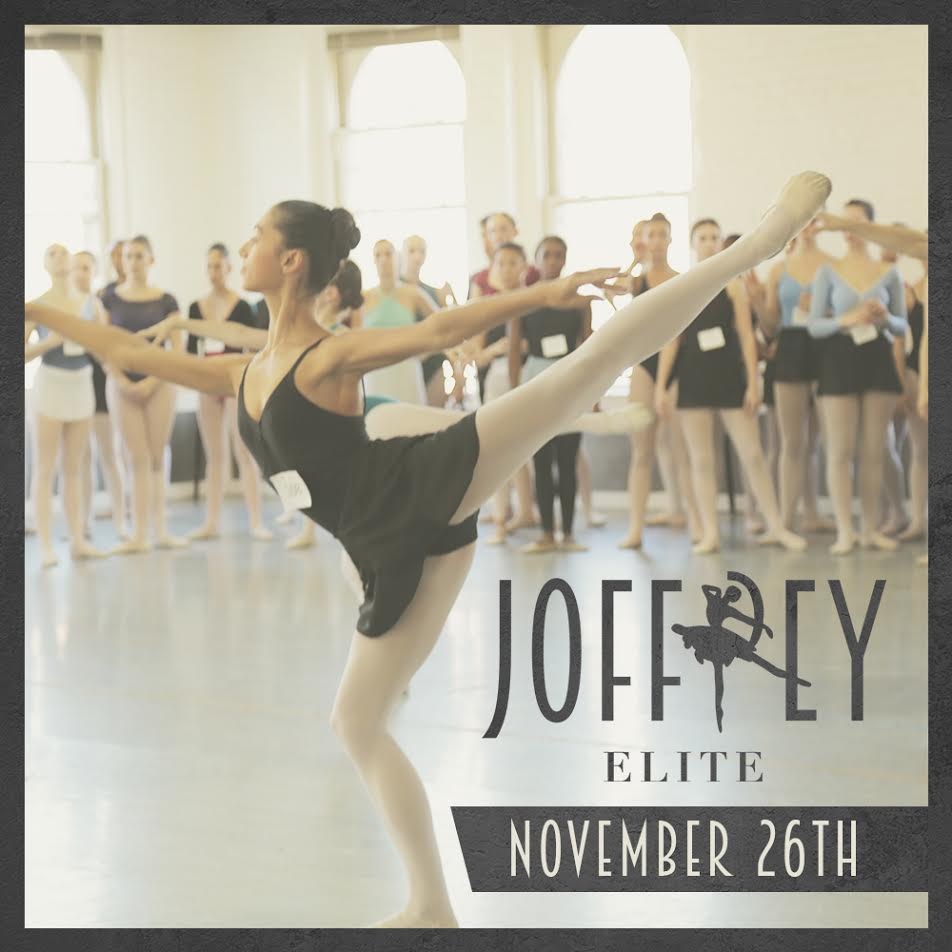 Hi friends! Do you have awesome weekend plans that involve taking over the dance floor with your #squad? Or maybe you have equally awesome plans that involve spending Saturday night in your fleece onesie, lip-synching to "The Greatest"? (Me.)
Either way, we've rounded up our three favorite music video moves for you to bust out this weekend, whether that's in the privacy of your bedroom or in the middle of a school dance.
Beyoncé's walk and drop from "Crazy In Love." Literally iconic, I scream every time I see this. With a little practice, we can all tap into our inner Bey.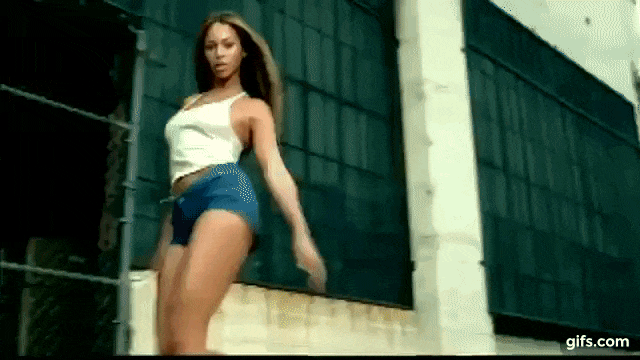 2. The creepy monster clap in Lady Gaga's "Bad Romance." When you're feeling quirky, there's no better way to climb out of your futuristic pod.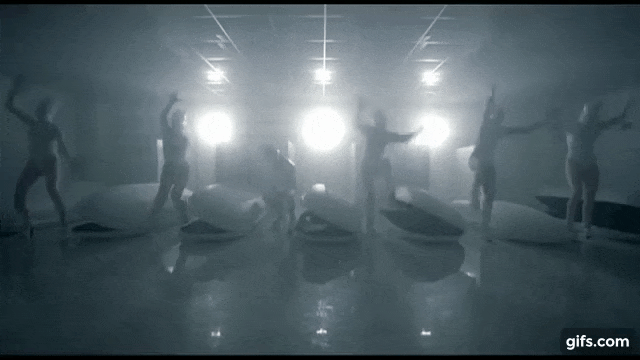 3. The strut and smash from Justin Bieber's "Sorry." The untouchable ladies of ReQuest Crew show us how to turn up.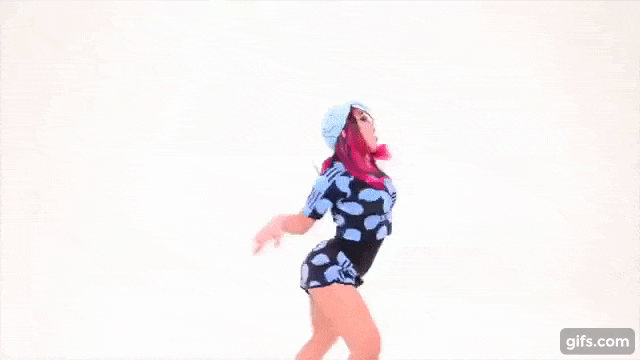 Have a great weekend!
Hey everyone! You know what I'd like right now? Something gentle, groovy, intricate but still open to interpretation...basically, Kyle Hanagami choreo. Do you agree? Then look no further than his latest class video, set to Shawn Mendes' "Mercy."
We love that Hanagami is taking time to make these class vids. Yes, everybody's doing it, and yes we still love his high-concept stuff, but it's a great way to stealth-learn his moves, scope some of his favorite dancers and watch his style evolve in a more casual setting.
Enjoy!
Little makes live performance better than knowing it's for a good cause. On November 12 and 13, The Giving Tree 16 will run at the Salvatore Capezio Theater in NYC. The show features tons of Broadway Dance Center and Peridance Capezio faculty (and their companies!), aka some of our absolute favorite choreographers.
The lineup includes Derek Mitchell, Sidra Bell, Kristen Russell, Tracie Stanfield, Mike Esperanza, Breton Tyner Bryan, Calen Kurka, Teddy Tedholm, Marinda Davis, Kristen Sudeikis, Lauren Adams and more. The best part is that 100% of proceeds go toward pediatric and breast cancer research.