Nicole Loeffler-Gladstone
Nicole Loeffler-Gladstone is a frequent contributor to Dance Spirit.
Western Michigan University Department of Dance students in Frank Chaves' Charanga (photo by John Lacko, courtesy Western Michigan University Department of Dance)
For many non-dancers, planning a post–high-school gap year can feel like a necessary step toward getting college-ready. For potential dance majors, though, taking a year off between high school and college might sound counterintuitive. After all, you're essentially delaying your entry into dancing professionally. But a gap year can provide helpful experience, training, or personal growth—it all depends on how you use the time.
Keep reading...
Show less
James Whiteside (photo by Nisian Hughes, courtesy Whiteside)
The world isn't always a welcoming place for LGBTQIA+ people. But for those figuring out their sexuality, dance can provide welcome opportunities for expression. We talked to five star dancers about their experiences coming out and growing up, and how dance helped them live their full truth.
Keep reading...
Show less
Nardia Boodoo (photo by Rachel Neville)
"I had a unique path to dance," says Nardia Boodoo, a luminous, elegant apprentice with The Washington Ballet. She briefly studied ballet as a child, but didn't start serious training until she was 14 years old, attending Baltimore School for the Arts. "I didn't know what a pirouette was," she says. "I would wake up really early to stretch and remember my corrections." But, a focused student, she advanced quickly: Soon she was attending prestigious summer intensives, and she earned a spot in The Washington Ballet Studio Company in 2014. Now, Boodoo is working with her childhood idol, TWB artistic director Julie Kent, and dreams of someday dancing the title role in Giselle.
Boodoo is acutely aware of the power of representation. "It has only recently become OK to have a Misty Copeland," she says. "It's no longer socially acceptable to only have girls who look exactly the same, in any aspect of entertainment. But at the same time it feels like a trend, and I'm not a trend, I'm a human being." Boodoo wants to see genuine diversity, from top to bottom. "You need teachers and directors, ballet masters and répétiteurs," she says. "Diversity on every single level is progress."
Erica Lall (photo by Rachel Neville)
As a student at Houston Ballet's Ben Stevenson Academy, American Ballet Theatre corps member Erica Lall saw iconic former Houston Ballet principal Lauren Anderson on a regular basis. "I think I assumed her position as an African-American principal dancer was a one-time thing," Lall says. "Lauren became a principal in 1990. Why aren't there dozens of brown swan queens now?" In 2013, when Lall came to NYC for the ABT summer intensive, she registered for two weeks at Dance Theatre of Harlem. "I wanted to experience ballet in an environment where I could feel comfortable and proud of my brown skin," she says. "But I didn't have to wait, because I found acceptance at ABT right away."
Lall, who counts her colleague Copeland as a role model, is proud to be the first recipient of the Josephine Premice Fales/ABT Project Plié award, which allowed her to pursue training at ABT. "The award is one of my greatest inspirations to work relentlessly," she says. But, she adds, "the last thing I want to hear is that my talent was secondary to the need to add color." Those who've seen her ebullient, expressive dancing onstage with the company know she needn't worry.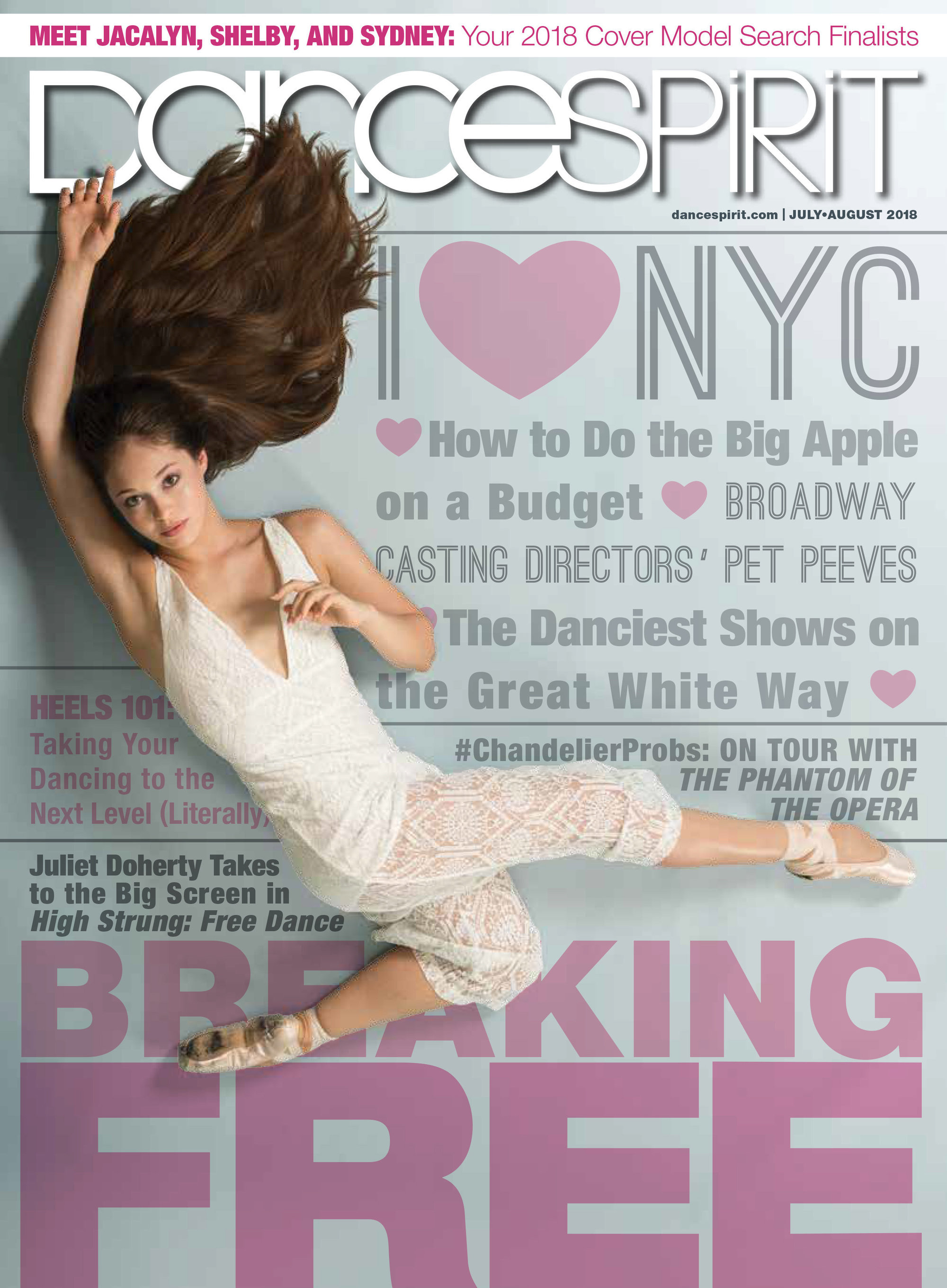 Get Dance Spirit in your inbox