Photo by Goh Rhy Yan, courtesy Unsplash
Growing up in a family-owned dance studio in Missouri had its perks for tap dancer Anthony Russo. But it also earned him constant taunting, especially in high school.
"There was a junior in my sophomore year health class who was absolutely relentless," he says. "I'd get tripped on my way to the front of the classroom and he'd say, 'Watch out, twinkle toes.' If I raised my hand and answered a question incorrectly, I'd hear a patronizing 'Nice one, Bojangles.' "
A different classmate, who often called Russo "Dancing Queen," would lurk near the cafeteria doors each day at lunchtime, hoping for an opportunity to corner him. "I'd find ways to exit the cafeteria at the same time as a teacher, or go as far as walking out through the kitchen and reentering the building somewhere else," Russo admits.
Keep reading...
Show less
Ray Hesselink teaching a class at Steps on Broadway (courtesy Hesselink)
In "Sunday Candy," one of Caleb Teicher's popular "Chance Raps | Caleb Taps" videos, the Bessie Award-winning performer has as much to say with his upper body as he does with his feet. In one section, his hands whack the air in front of him as though he's at a drum set; in another, they point skyward to accent Chance the Rapper's lyrics with the precise lines of a jazz or musical theater routine. His arms help propel him off the ground for a one-footed wing, but also add style to a mambo-inspired step. The grace and musicality of his upper body in contrast to such busy footwork is a multisensory delight. It's also a lesson in how tap dancers can use their arms to their full potential.
With so much focus on your feet during tap work, it's easy to forget the importance of using your upper body properly. "You need your whole body in order to achieve the sounds you're trying to make," says Ray Hesselink, a popular teacher at Broadway Dance Center, Steps on Broadway, and the Juilliard School in NYC. "When you dance, you're sending your energy in multiple directions, so when you don't use your arms, there's a certain heaviness, a slump, to your dancing."
Keep reading...
Show less
How To
Nov. 07, 2017 08:18PM EST
Luke Hickey tap dancing (Photo by Josh Avon, courtesy Luke Hickey)
These days, tap dancers can reach huge audiences through social media, where videos from stars like Chloe Arnold and Sarah Reich have gone viral. But in the 1920s and '30s, the best way for tappers to gain a following was to have an act on the vaudeville circuit, which allowed them to perform in theaters across the country. Every tap dancer had their own routine, but there arose a desire for a simple dance that all tappers could know and perform at any time—especially so local dancers at each tour stop could join in. One of those dances became known as the BS Chorus.
Keep reading...
Show less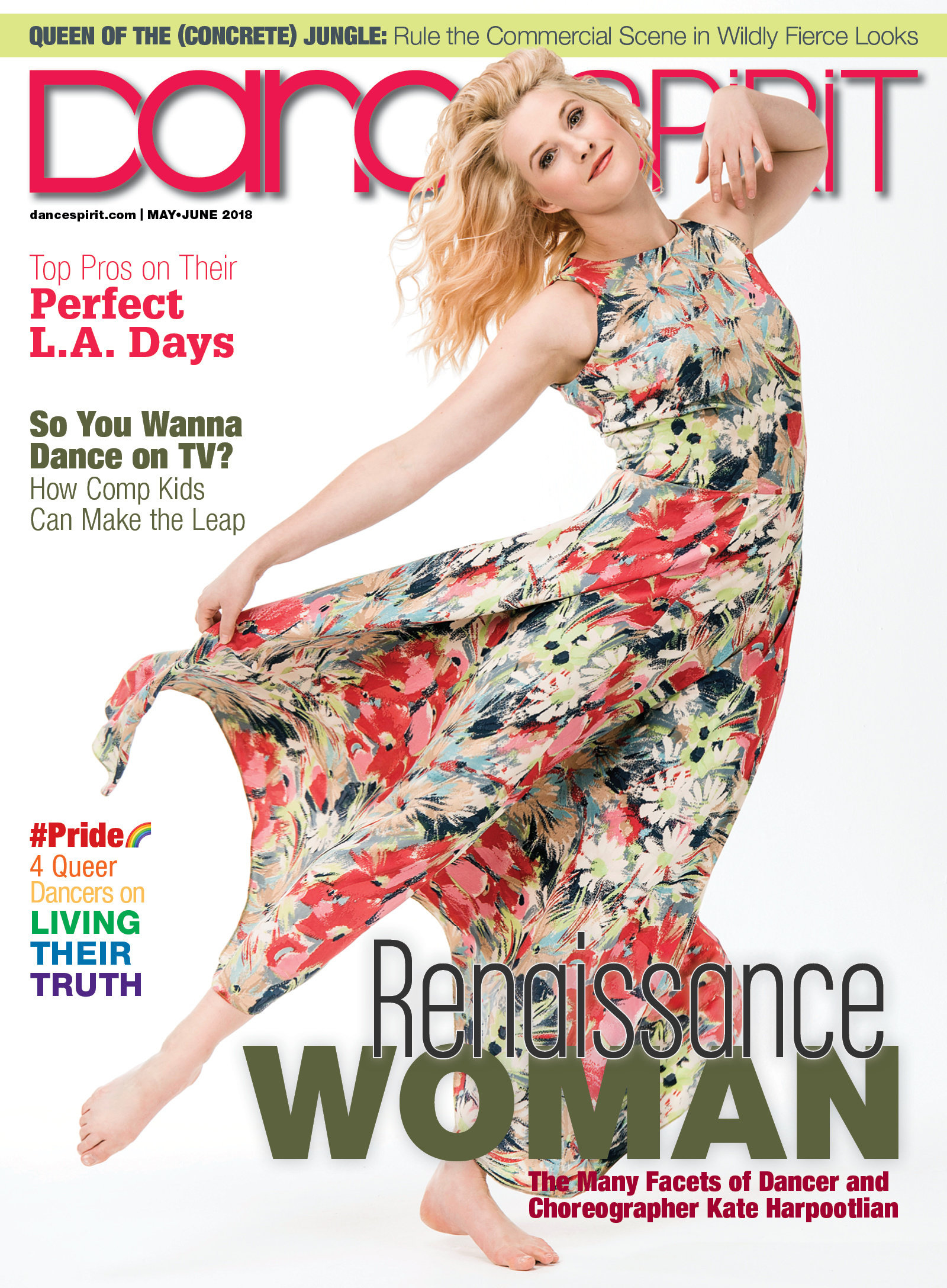 Get Dance Spirit in your inbox