Photo by Lucas Chilczuk
With several Shaping Sound tours and TV credits like "So You Think You Can Dance," "Dancing with the Stars," and "Boardwalk Empire" to her name, you wouldn't expect Kate Harpootlian to be refreshingly down-to-earth. But that's exactly how she is: As soon as you start talking to the gifted dancer and choreographer, it becomes clear that she doesn't take herself too seriously. And she's happy to tell hilarious stories to prove it. (Ask her about the time she did a Mr. Peanut impression when Mia Michaels asked her to improvise, or the time she starred in a Japanese makeup commercial and had to do grand pliés wearing one pointe shoe and one flat shoe.)
That mixture of humor and grace is evident in Harpootlian's growing body of choreographic work. Her one-act show Better Late Than Never, for example, which premiered last summer, has a jazzy, West Side Story vibe, offsetting heavier moments with touches of whimsy. "There's always a balance in my work," Harpootlian says. "I want to use humor to balance out the darker aspects. It's like one of my friends once said: 'You make me laugh, and then you make me feel bad for laughing.' "
Keep reading...
Show less
(From left) Mean Girls dancers Riza Takahashi, Ben Cook, Kamille Upshaw, Jonalyn Saxer, DeMarius R. Copes, and Stephanie Lynn Bissonnette (photos by Erin Baiano)
Get in, losers. We're going to Broadway.
OK, not losers, actually—more like the bajillion die-hard fans of Tina Fey's 2004 cult hit Mean Girls, who've been wearing pink every Wednesday since a musical adaptation of the film was first teased back in 2013.
Now their world is like a cake filled with rainbows and smiles, because Mean Girls the musical, which had a trial run in Washington, DC, last fall, is set to open at Broadway's August Wilson Theatre April 8. And in a very grool twist, it turns out the show—with direction and choreography by Casey Nicholaw and a book by Fey herself—is delightfully dancey.
Keep reading...
Show less
(From left) ABT's Erica Lall; NYCB's India Bradley; Washington Ballet's Nardia Boodoo; NYCB's Rachel Hutsell (all photos by Rachel Neville)
Misty Copeland. Her name is synonymous with exquisite artistry and outspoken advocacy. And her visibility has made a huge impact on the ballet world. Ballet's relationship with race has always been strained at best, hostile at worst. But Copeland's persistent message and star quality have finally forced the ballet industry to start talking about racial diversity, inclusivity, and representation. "The rarity of seeing ourselves represented is sad," Copeland says. "The more we see every hue and body shape represented on the stage, the more possibilities young dancers feel they have for themselves."
Keep reading...
Show less
Photo by Jayme Thornton
Harper Watters is a ballet dancer for today's generation. A social media maestro and a charismatic performer, the Houston Ballet soloist is equally at home in front of the camera hosting his hit YouTube series, "The Pre Show"; interacting with fans on his crazy-popular Instagram account; or showing off his beautiful classical technique onstage. It's a multifaceted identity that's proven to be invaluable to his career—and it's taking him to places he never even dreamed of.
Keep reading...
Show less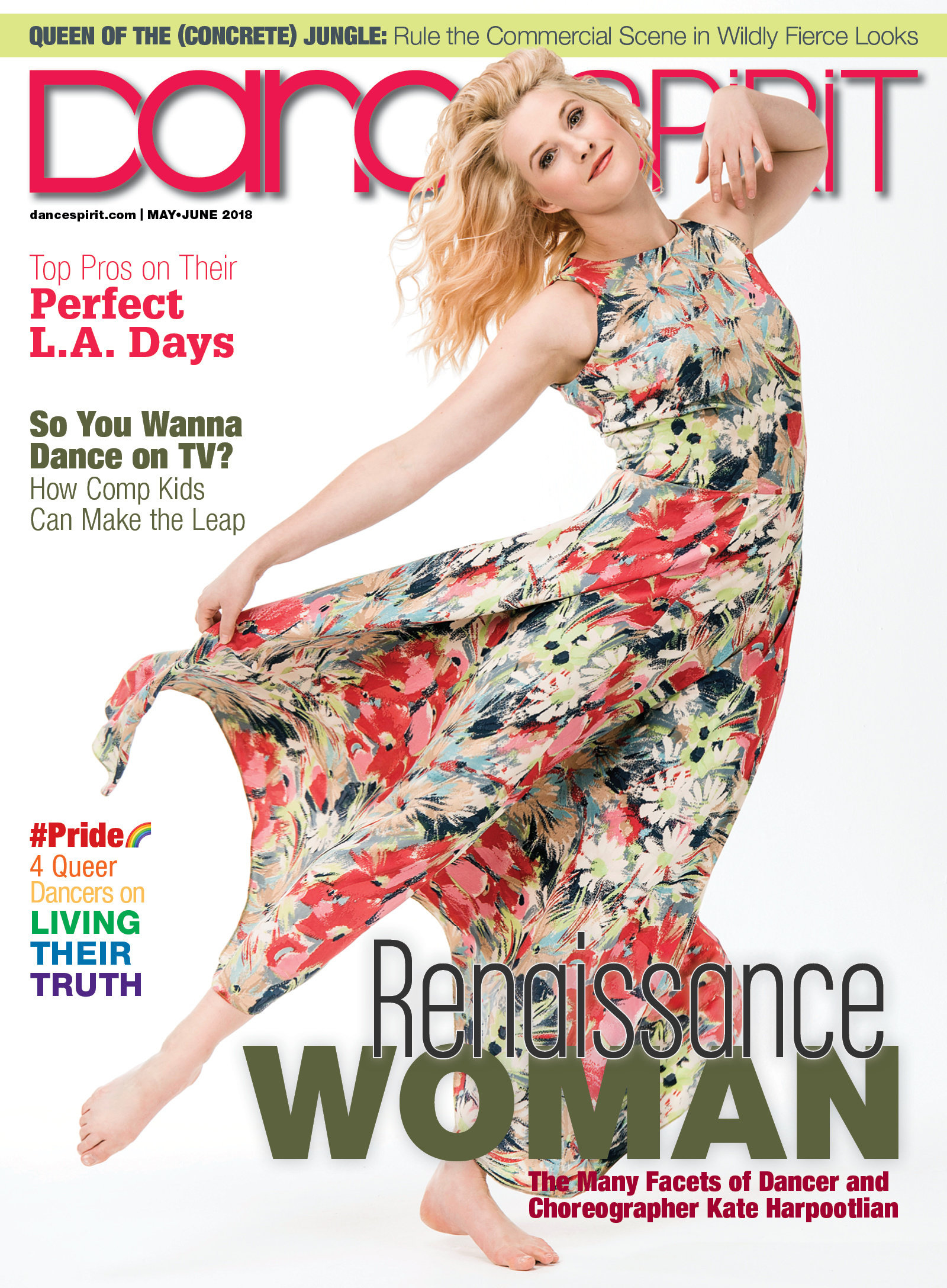 Get Dance Spirit in your inbox