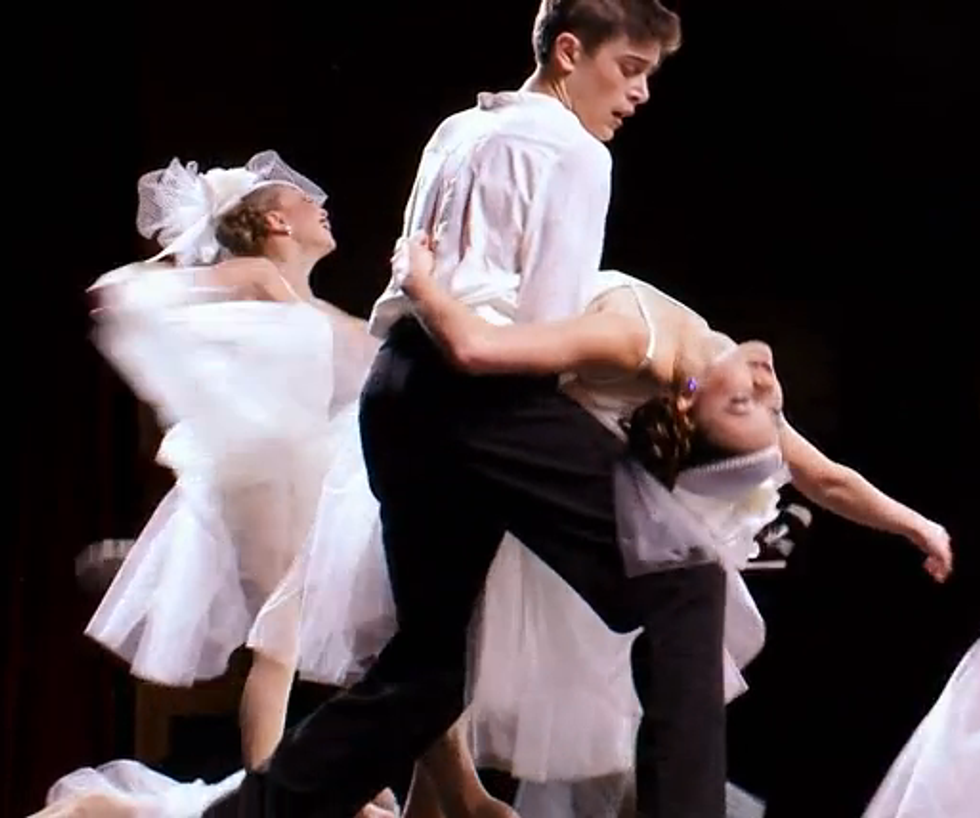 Brooke's dying. Nick's in love with her. And Brooke's daughter, Maddie, is wearing a wedding dress. That makes perfect sense, right?
Pyramid time! Maddie's on top, the Hylands are on the bottom and Chloe is still on probation. No surprises there. Onto the most AWKWARD and AWESOME moments from this week's show:
AWKWARD Abby goes speed dating. The moms decide Abby needs love, and surprisingly, Abby seems OK with this whole surprise attack. Abby says she wants a young George Clooney who speaks five languages and has great turnout, so at least her expectations are realistic. On her dates, Abby says several very inappropriate things to the gentlemen, and we never find out if she has a love match. Very disappointing.
AWESOME The group dance includes a boy! I love a little romance on this show (when Abby isn't involved). The boy is Nick. The girls are excited to see him, Brooke blushes, he says he wants Brooke to be the female lead, and I can't handle the cuteness. It reminds me of the uncomfortable date Abby forced Brooke to go on last season. But then we kind of drop that plot line, but now I'm hoping those two get married one day.
AWKWARD Speaking of plot lines, the group dance has the most confusing one on the planet: So Nick's character is secretly in love with Brooke's character who's dying. She asks him to take care of her daughter, played by Maddie. Plus, everyone else wishes Nick's character were their man. Why must this be so complex? In the end, the dance is very pretty, but I see none of the complicated plot Abby described.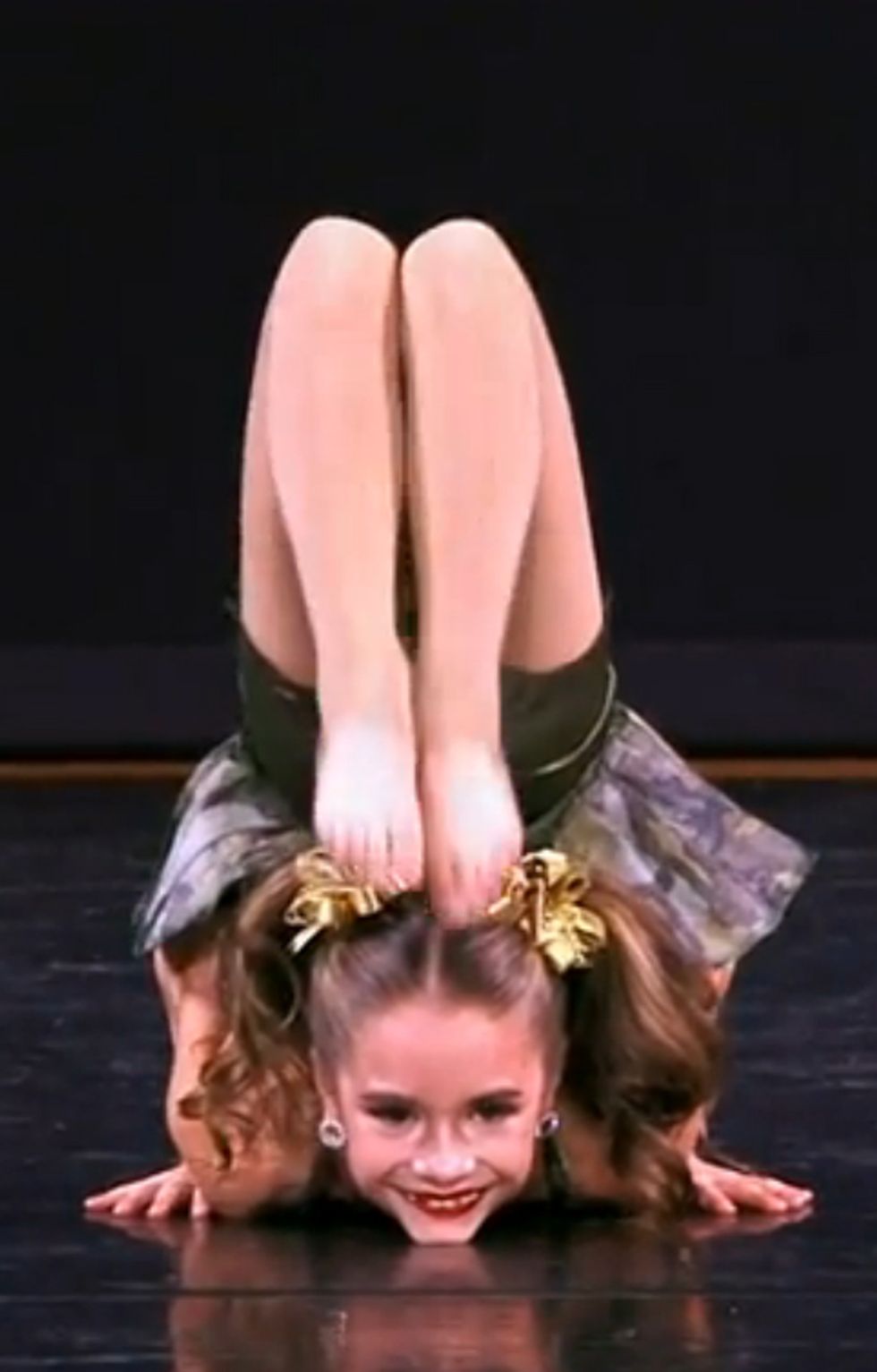 Angry girlfriend? Not so much. Cutest thing ever? Absolutely.
AWESOME Mackenzie's solo! "Love is War" has a detailed story, too (about a couple who fights), but it bothers me less this time because little Mac is just so darn cute. She doesn't look like an angry girlfriend, but she does include all my favorite Mackenzie staples: a shimmy, a kissy face and stellar gymnastics. I think she's nailed the platinum, but then she's awarded second place. Robbed.
AWKWARD Assigning these kids duets is practically asking for drama. Kendall and Nia's number, "Dig It," should be cute and fun. Instead, Mom Jill ticks everyone off by scheduling privates for Kendall behind Nia's back. And Nia has bronchitis or something, so Maddie secretly learns the routine, which is never a good idea. In the end, Kendall and Nia make it to the stage and the performance looks great, but they only get fifth place. Bummer.
AWESOME Maddie's solo. Normally I don't like to include Maddie on the awesome list, because she's always awesome, and her awesomeness doesn't surprise me anymore. But I feel sad for her that she got second (which might as well be last place as far as Abby's concerned). So Maddie, you were awesome. And, let's face it: Regardless of your standing as "the first loser," you'll probably be on top of the pyramid next week anyway.
Speaking of next week…Brace yourselves, because the episodes are about to get twice as long. That's right, two-hour episodes are coming up. Which means double the awkwardness and, hopefully, double the awesomeness.
Until then, let me know what you thought of this week's episode in the comments below.