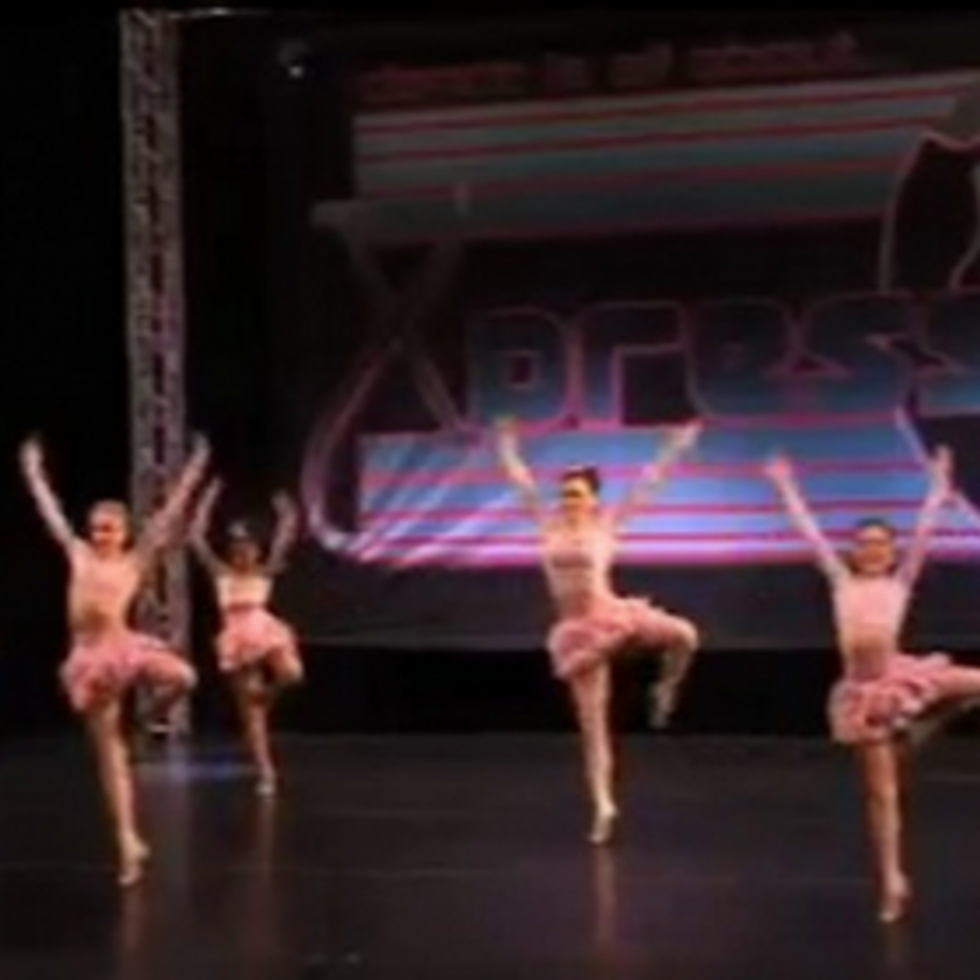 On The Verge
After last week's victory over the Candy Apples, it seems like the Abby Lee Dance Company's rival team may be gone for good! Abby's spirits are high as she places focus on the girls' win, but still shows no interest in Kelly, Brooke and Paige's potential return. With the Hyland girls taking the bottom two spots on the pyramid yet again and Payton back for a second week, chances of their comeback are looking slimmer than ever. But that isn't the only scoop at the ALDC this week. Here are my top AWKWARD and AWESOME moments.
AWKWARD: Pyramid time! Asia is on the bottom row, with Mackenzie right beside her. Mom Kristie Ray is outraged, immediately voicing that she feels the placement is unfair and inaccurate. Abby is not amused, and bluntly explains why Little Mac earned the higher slot. Needless to say, the outburst didn't go over so well with the other moms…not to mention the fact that two 7-year-olds probably shouldn't hear adults screaming about what they do and don't deserve.
AWESOME: On a lighter note, Nia FINALLY earned the top spot on the pyramid this week! Abby explained that Nia was the only student to approach her after last week's performances and ask what she could improve—a smart and mature move. After seven months without a solo, she is rewarded with a big responsibility; Abby has decided the time is right for a tribute to her late bichon, Broadway Baby. Nia is delighted to have the opportunity and gratefully accepts the challenge.
AWKWARD: While we're on the subject of Broadway Baby, Abby and her mother took a trip back to the taxidermist we visited a few weeks back to look into the dog's preservation. Today was the day to pick up the finished product, and it certainly was an experience. She looks pretty lifelike…which totally freaks me out. Whatever keeps Abby happy!
AWESOME: In addition to Nia, both Kendall and Chloe have solos this week. Both girls looked technically strong, and have improved immensely. Chloe has had a tough season in terms of her relationship with Abby, fighting hard to win her teacher's approval and prove herself as a dancer. This week, in a Latin-influenced contemporary solo, she had the opportunity to do just that—and earned a second place win in the teen category. Go Chloe!
AWKWARD: Though absent at the studio this week, Kelly didn't stay out of the drama. After extending an exclusive invitation to Christi, Holly and Jill for a catch-up sesh at her house, the four reunite to hash out the latest ALDC news. Somehow, Melissa's failure to comply with the "we're not sending our kids to Abby's Ultimate" pact comes up, and we learn that Chloe, too, was invited to perform on the show—an opportunity Mom Christi declined in allegiance to her team members. Jill confesses that had she been given the same opportunity, she might not have done the same, a statement that causes Christi to storm out of Kelly's house. Things never seem to end well when the moms get together in that kitchen.
AWESOME: Anyone who's been to a dance competition knows that although awards can be nerve-wracking, they're also one of the most fun parts of the competition day. It's not often that we get to see the girls letting loose and having fun, but we caught a glimpse of their true personalities as they danced onstage before scores were announced. Asia stood out in the crowd, seriously going for it and pulling out her very best moves. After making eye contact with Mom Kristie Ray, she accepted the perceived dance-off challenge, and the mother-daughter duo had a duel to remember. I wasn't sure if Abby and her own mother (who joined the team in the audience) would be stunned or horrified, but they—along with the other moms—were certainly entertained. Now we know where Asia gets it!
QUOTE OF THE WEEK
"The group dance this week is called 'On the Verge.' I'm 'on the verge' of needing a drink." —Mom Christi
Next week, the drama continues, as it appears that Abby will be M.I.A in the studio. Will the Hyland's return to stir up extreme controversy, or will Payton keep her spot? What do you think?