We Can't Get Enough of "The Ballet Cook Book"
Ballerina Tanaquil Le Clercq's "The Ballet Cook Book"
Anyone who follows enough dancers on Instagram knows that we love to cook (and, like all good Insta users, to post pretty pictures of the delicious things we make). But dancer-chefs were a thing long before the internets. And there's no better evidence of that than Balanchine ballerina Tanaquil Le Clercq's delightful Ballet Cook Book, which turns 50 years old this year.
---
Le Clercq was a gorgeous, leggy dancer (and Balanchine's fourth wife), whose career ended tragically when she contracted polio at age 27 and was paralyzed from the waist down. But polio couldn't silence her creative voice. In 1967, she published The Ballet Cook Book, a huge collection of recipes from ballet luminaries, interspersed with Le Clercq's witty commentary. There's Balanchine's sweet kasha and choreographer Frederick Ashton's bread pudding and dancer Jacques d'Amboise's "blender Bearnaise." It's seriously fabulous.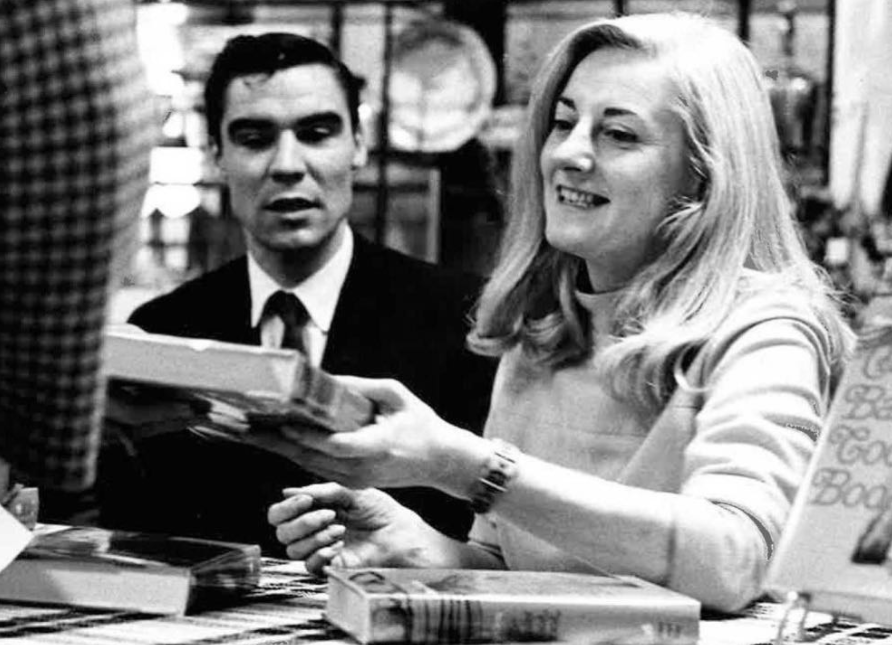 Le Clercq and d'Amboise at a signing for "The Ballet Cook Book" (Martha Swope for Dance Magazine)
Last weekend, Works & Process at the Guggenheim Museum put on a program celebrating The Ballet Cook Book's 50th birthday, with a panel that included d'Amboise, fellow New York City Ballet legend Allegra Kent, current NYCB foodies Adrian Danchig-Waring and Jared Angle, and food scholar Meryl Rosofsky. In between the dancers' fantastic food stories—like the time Allegra tried to bring 40 pounds of California ice cream home in her suitcase—we saw excerpts from ballets touched on in The Ballet Cook Book, including a reconstruction of "Gluttony" from Balanchine's The Seven Deadly Sins. There was also footage of Le Clercq, dancing Mr. B's Western Symphony and Jerome Robbins' Afternoon of a Faun. It was a beautiful celebration of food, dance, and Le Clercq herself.

Unfortunately, since The Ballet Cook Book has been out of print for a while, copies are hard to come by (unless you have $1,100 lying around). But some of the book is excerpted in Robert Gottlieb's Reading Dance, including this gem from Mr. B about "a true cook's"—or dancer's—"qualifications":

"No matter what he does, he must not rush, yet he must not be late, and the finished product must be exquisite. You need patience, and finally you have to appease your public's appetite. Besides this...the whole must be pretty and there must be a lot of it."
By the way: If you're obsessed with dancer-chefs, get excited for our February issue!
Ayo &Teo incorporate cotton swabs in their dancing to bring awareness to blood caner (courtesy DoSomething.org)
Rapping, dance duo Ayo & Teo may still want "ice on their wrists so (they) look better when (they) dance," as they're 2017 chart topping song, "Rolex" says, but the two are featuring a more unusual accessory in their recent dance routine: The cotton swab. After teaming up with DoSomething.org for the Give A Spit About Cancer campaign, Ayo & Teo are encouraging people to join the national bone marrow registry and donate marrow for those suffering from blood cancer.
Keep reading...
Show less
Looking for your next audition shoe? Shot at and in collaboration with Broadway Dance Center, Só Dança has launched a new collection of shoes working with some pretty famous faces of the musical theater world! Offered in two different styles and either 2.5" or 3" heels, top industry professionals are loving how versatile and supportive these shoes are! Pro tip: The heel is centered under the body so you can feel confident and stable!
Lealand Eve
As a teenager, contemporary dancer Eveline Kleinjans felt like nothing she did was good enough. Auditioning for university dance programs paralyzed her: "I was so focused on every move I made and what people would think that I wasn't able to be free, to be myself," she says. And her intense perfectionism had real repercussions. "I'd get negative feedback saying, 'We don't see you.' "
Perfectionism is extremely common in the dance world, because dancers hold themselves to terrifically high standards. It's easy to get a little discouraged when you aren't improving as quickly as you want. But there's a difference between healthy self-criticism and an unhealthy obsession with perfection. How can you tell when your drive to be better has crossed the line—and what can you do to get back on track?
Keep reading...
Show less
Partnering is hard enough as it is: You're trying to untangle technical snafus and synchronize your movements with those of another dancer, not to mention building the delicate trust required to catch and be caught, lift and be lifted. Throw a hostile or uncooperative partner into the mix, and you might wish you could take a pass on pas de deux. But don't give up! We asked the experts for tips on how to solve partnering's "relationship problems" as gracefully as possible.
Keep reading...
Show less
Artyon Celestine and Paige Glenn showing their lift skills (photo by Kristin Glenn, courtesy Glenn)
Yes, they're quite possibly the cutest dance duo since, well, ever. But put Paige Glenn and Artyon Celestine onstage, and it's immediately clear they mean business. That was apparent to millions across the country last summer, when Artyon and Paige's unbelievable extensions, fearless turning, and infectious energy propelled them to the quarterfinals of "America's Got Talent." They've also appeared (together or individually) on "Little Big Shots," "Lip Sync Battle Shorties," "The Ellen DeGeneres Show," and "Access Hollywood Live"—not to mention the competition titles they've won as a pair.
"Simon Cowell came backstage during 'AGT' and told us, 'Go out there and do your best. They're going to like you.' "—Artyon
Keep reading...
Show less
Popular
Apr. 02, 2018 10:14AM EST
Showstopper's National Finals Opening Number Performance
Showstopper has been making its impact on the dance world since 1978. Before then, dancers didn't have a stage to perform on, the opportunity to learn from peers, or a competitive outlet like most sports. Debbie Roberts recognized this missing piece in the dance community and that is how America's first and longest running dance competition, Showstopper, was born. Debbie taught dance for over 26 years and owned and operated her own dance studio for 20 years. She is now the owner and National Director of Showstopper, along side her husband, Dave Roberts. Dancer, teacher, business owner, author, and mother, Debbie has made dance her life's career.
Keep reading...
Show less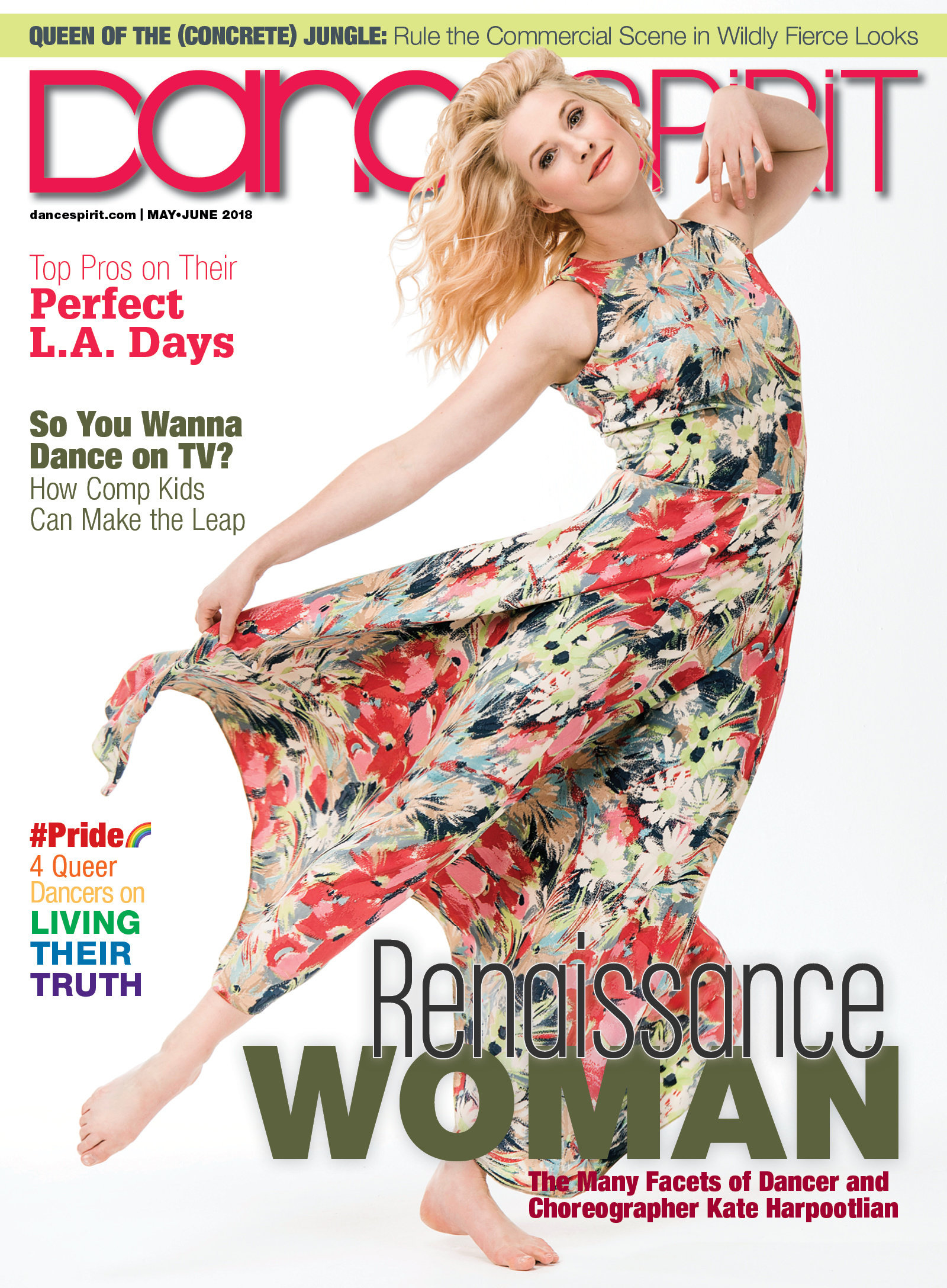 Get Dance Spirit in your inbox