Winning New York City Dance Alliance's National Outstanding Dancer title is a dream come true for any dancer. But winning twice before turning 13? That's just how Madison Brown rolls. With buoyant leaps, jaw-dropping balances, and effortless extensions, the reigning National Junior Female Outstanding Dancer (and 2015 winner in the Mini division) is turning heads in the ballet world, too. Chosen as a National Training Scholar two years in a row based on her dancing at the American Ballet Theatre 2016 and 2017 summer intensives, Madison is aiming to make her second appearance at the Youth America Grand Prix finals in NYC this month.
I'm always up for a ballet class. I could do ballet every day for the rest of my life. I also like contemporary because it's a good way for me to unwind and do something very different. -Madison Brown
---
Fast Facts
Birthday: February 23, 2005
Age: 13
Hometown: Wellington, FL
Trains at: Lents Dance Company in Boca Raton, FL
Nicknames: Maddie, Mads
Most-played artists: Demi Lovato, Taylor Swift, Selena Gomez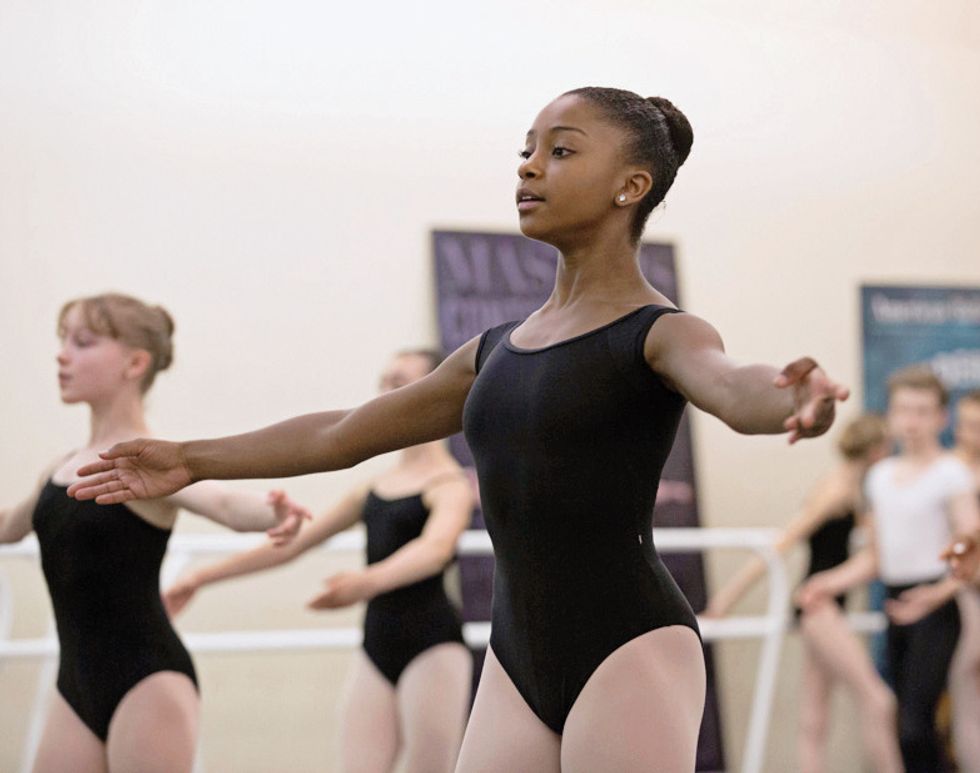 Madison in class at the ABT summer intensive (photo by Rosalie O'Connor, courtesy Mazyck-Brown)
If she were a superhero, her power would be: "Time travel! I'd go to the past to learn about my family and to see how ballet really started."
Favorite foods: Hibachi, Italian food
Favorite dance movie: First Position. "I watch it every single month."
Favorite dancers of all time: Stella Abrera, Misty Copeland
Must-see TV: "So You Think You Can Dance," "Dancing with the Stars," "World of Dance"
Hidden talents: "I guess you could say I'm a pretty good swimmer. And I can pop my shoulder out of its socket!"
A version of this story appeared in the April 2018 issue of Dance Spirit with the title "You Should Know: Madison Brown."