Why—and How—So Many Dancers Are Also Becoming Actresses/Models/Singers/Designers
Larsen Thompson showing off her dance (left) and modeling (right) skills (left photo by Jayme Thornton; right by Felipe Espinal, courtesy Thompson)
Before dance phenom Larsen Thompson booked her first modeling job, she'd never even considered modeling. "I was working on a commercial as a lead dancer, and a woman approached me to ask me to model for a print campaign," Thompson remembers. "At first I didn't think much of it, but then I realized I could incorporate my love of movement into my modeling." After she made that connection, Thompson's modeling career took off.
These days, a lot of young dancers are feeling the urge to branch out into dance-adjacent fields like singing, acting, modeling, and designing. In fact, especially in the commercial world, agents and casting directors increasingly expect that dancers will have the chops to book jobs as actors and models. But how can you explore non-dance passions while maintaining your technique? We spoke with Thompson and three other multitalented dancers to hear their advice on navigating the changing demands of the entertainment industry.
---
Using Your Training
As a dancer, you may already have a leg up (pun intended!) at that modeling call or acting audition. Many multitalented performers say that dance is the reason they've found success in other fields. "Dance is in every industry, because it's movement," says Thompson. "If I had started with modeling and not dancing, I wouldn't know how to pose or give my 'sneaky eye' expression."
Dancer-actress Logan Hassel agrees: Her dance skills helped her land her most recent gig, on the Netflix series "Fuller House." "I auditioned as part of an acting call, but my character is on the dance team," she explains. "Having multiple talents on your resumé makes you a stronger candidate." And Hassel credits her dance training with preparing her for acting, too. "Dancers end up being really good actors because we've been telling stories our entire life without words—and now we get to use them. We also grew up learning fast and taking corrections right away, and directors like that work ethic."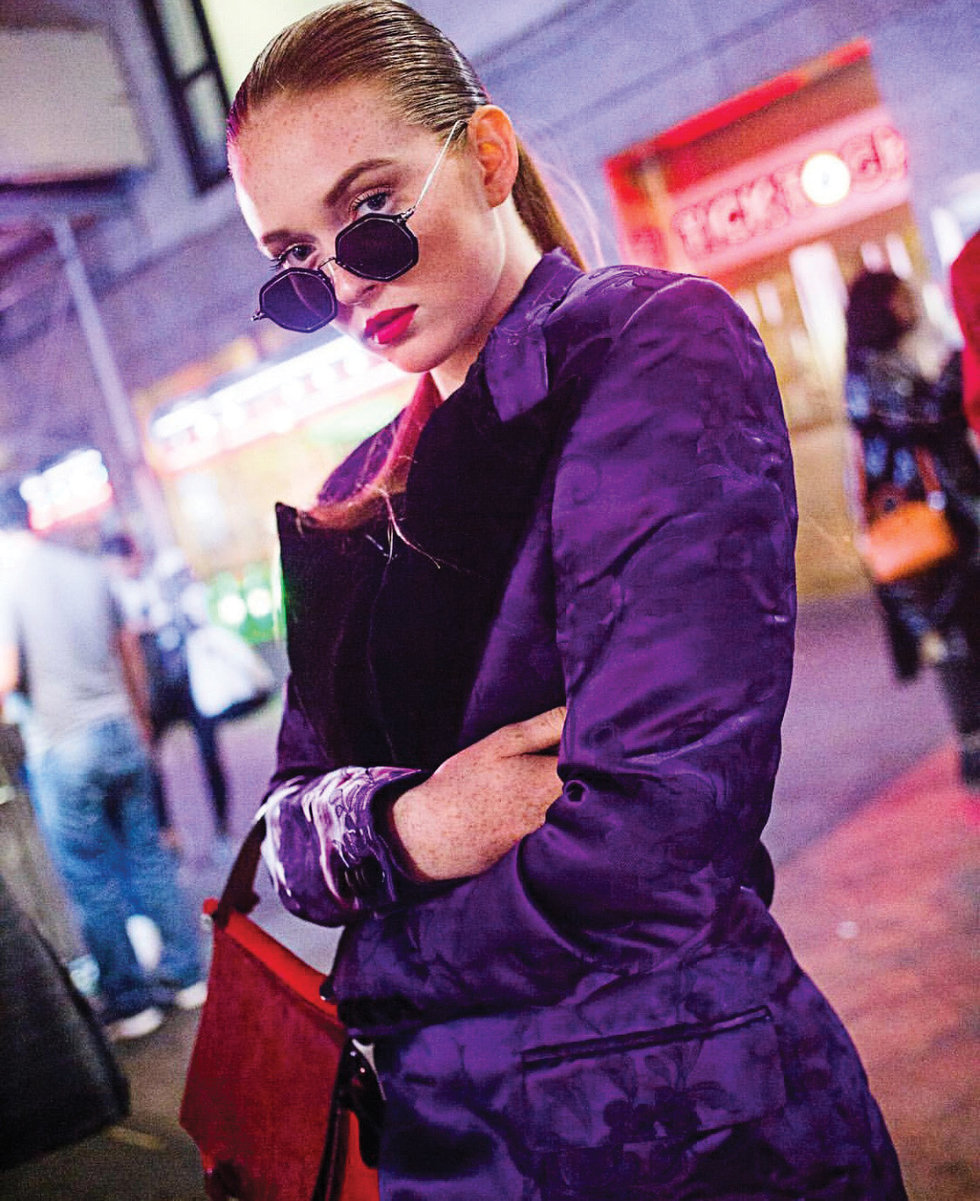 Thompson in model mode (photo by Felipe Espinal, courtesy Thompson)
For some performers, dance is a way to get a foot in the door in a non-dance industry. When singer and dancer Helene Britany first moved to L.A., she had her heart set on a music contract. "But I also kept taking dance classes, and started to realize that people were booking dance jobs that got them onto great sets," she says. She started working as a dancer, and her skills opened up great triple-threat opportunities, including performing in Hairspray Live! on NBC.
Making Tough Choices
Here's a hard reality of the entertainment world: Sometimes, pursuing one type of career can mean sacrificing another. Though Mollee Gray made a name for herself as a dancer on "So You Think You Can Dance" and in the High School Musical series, she eventually fell in love with acting, and discovered that being known as a bubbly dancer made it harder for her to book acting jobs. "It was difficult to convince casting agents that I was a serious actor," she says. "I decided to take some time off from dance jobs and build my acting credits."
Most dancers don't choose to completely break from dance to pursue other careers, but the busy schedule of a multi-hyphenate talent almost inevitably means less time for dancing. "It's definitely more difficult to get into dance classes," Hassel says. "Being on set all day, you get tired—then you have to be back on set by 6 am the next morning."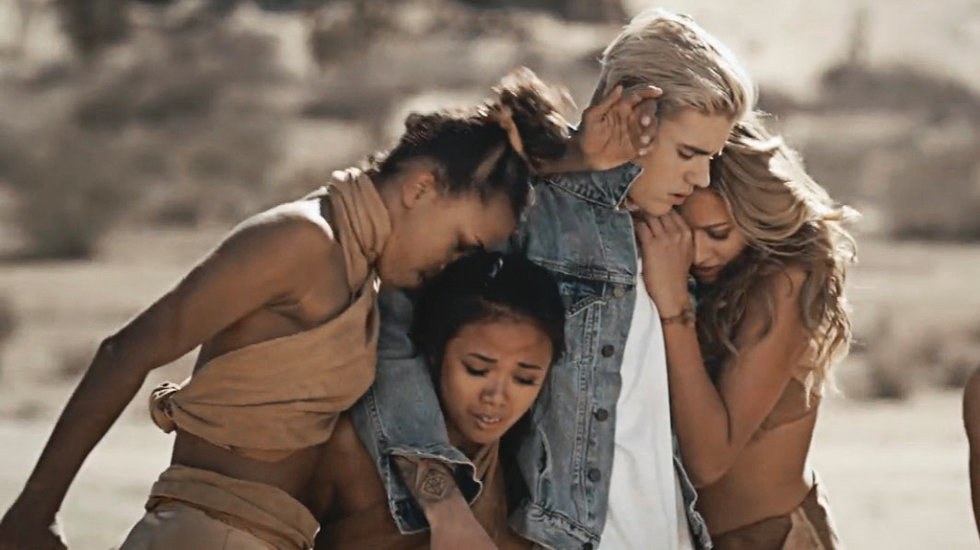 Logan Hassel (right) in Justin Bieber's "Purpose" music video (courtesy Hassel)
Pursuing multiple passions also means having to choose between different auditions and opportunities. "Sometimes, I've wanted to be out in L.A. for pilot season but I've already booked a modeling gig in New York, or I've committed to a dance job that conflicts with a commercial I'd love to do," Hassel says. "You have to decide what's going to benefit you the most, and know that more opportunities will come."
Enhancing Your Dancing
Despite the challenges, pursuing other fields will ultimately make you a stronger dancer and overall performer. "I've never danced more confidently," Hassel says. "If I take a heels class, I feel more graceful from my modeling. If I'm doing a contemporary routine, I can get more into the emotions because of my acting."
Gray, who's still choreographing, now passes on advice about acting to her students at dance conventions. "The choreographer is giving you a script, and you have to make it come to life," she says. "If I'm choreographing, I'm going to give you the dance moves, like lines, and it's up to you to 'read' them with personality and character so I see a talented performer, not just a technical dancer."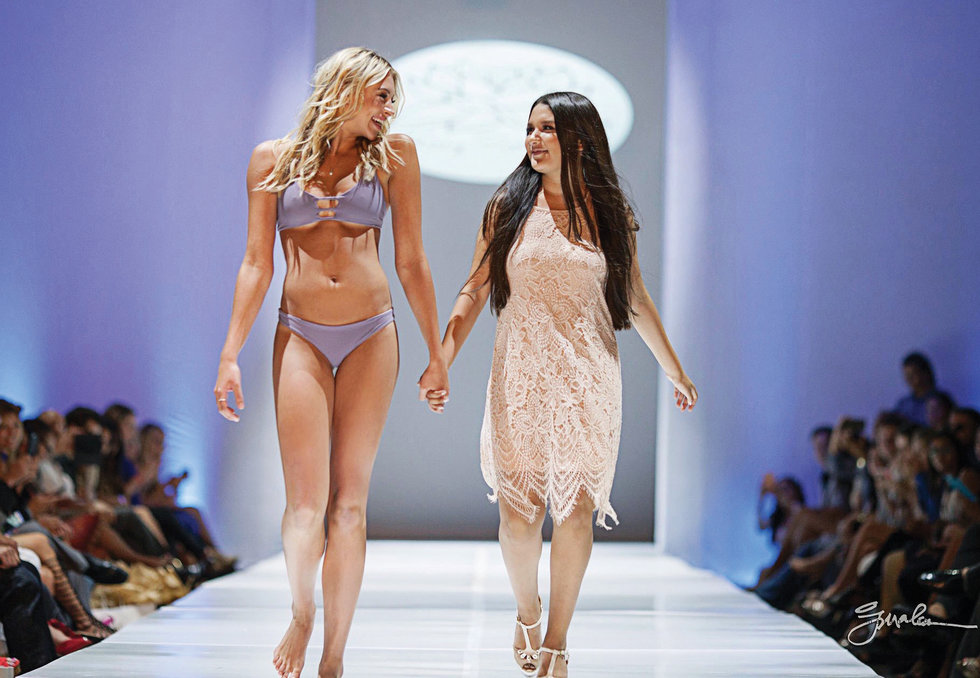 Hassel (left) modeling at L.A. Swim Week (photo by Jon Malan, courtesy Hassel)
No matter what industries you choose to pursue, stay true to yourself. Explore the fields that really interest you, rather than the ones everybody else is into, or the ones an agent says will help you book more jobs. Very few dancers can be truly committed to singing and acting and modeling and designing. Sticking with your passions will ensure that you're having fun, rather than heading for burnout.
To read more about dancers branching out into other careers, click here.
A version of this story appeared in the February 2018 issue of Dance Spirit with the title "The Multi-Hyphenate Dancer."
via YouTube
Keep reading...
Show less
via @kyle_vanny on Instagram competing on World Of Dance
Kyle Van Newkirk is a tap dancer you probably remember from the premiere season of NBC's World of Dance. In case you missed it, he is also one of Showstopper's incredible convention teachers. What makes Kyle stand apart from some of today's other incredible tappers? He isn't afraid to change what tap means to his audience and even himself. This modern view of tap dancing is important because it shows us that tap dancers are just as versatile and dynamic as dancers of any other genre. We sat down with Kyle to get his advice on bringing tap dancing into the 21st century.
Keep reading...
Show less
What did I just hear you say? You think all dancers are weak and delicate? PLEASE SAUT DE CHAT OUT OF MY LIFE. (Giphy)
Sure, dancers definitely have some unique identifying characteristics. (We're all obsessed with Center Stage? FACT.) But we're also subjected to all kinds of annoying, inaccurate stereotyping. Here are 10 dancer stereotypes that we never want to hear again.
Keep reading...
Show less
University of Minnesota Dance Team (courtesy University of Minnesota)
They say there's no "I" in "team"—and nowhere is that truer than the world of college dance teams, where precision reigns, uniformity is key, and a single misstep from any given "I" can cost a group a championship trophy. So it's unsurprising that securing a spot on one of the best dance teams in the country is no easy feat.
Members of these highly athletic teams rehearse for hours every week—on top of academic classes and commitments—and perform at football and basketball games, annual concerts, and nationally televised competitions (hi, ESPN). And "no I" rule notwithstanding, each of these top teams is made up of highly trained, highly technical, highly hard-core individuals, who come together to create a ready-for-victory pack.
These six teams aren't one-off success stories—they're consistently strong, and earn the top spots at major competitions like UDA and NDA nearly every year. Up for the challenge? Here's what to know before you go to auditions.
Keep reading...
Show less
They got to live out their dreams onstage with Jackson during last night's Billboard Awards. (NBC)
When Janet Jackson puts out a call for new dancers, basically the ENTIRE WORLD responds. More than 75,000 people entered Jackson's epic #DanceWithJanet contest, announced earlier this spring, which let hopefuls from around the globe audition via social media for a chance to perform with the icon.
So, out of those tens of thousands, who became the newest members of the #JTribe? Meet Phillip Galbert and L'Vala "Lala" Moss, the winners of the competition. Last night, they joined Janet onstage at the Billboard Music Awards. And they more than earned their place in the spotlight.
Keep reading...
Show less
May. 16, 2018 02:26PM EST
Ema Peter
The Glorya Kaufman International Dance Center is the 54,000 square foot home of the USC Glorya Kaufman School of Dance, one of the largest facilities dedicated to dance on a private university campus. Designed for their innovative new curriculum, that supports a range of dance styles, the school's staff designated Harlequin to provide wall-to-wall flooring for the large 3,500 square foot Performance Studio as well as five dance studios in their new state-of-the-art building.
Keep reading...
Show less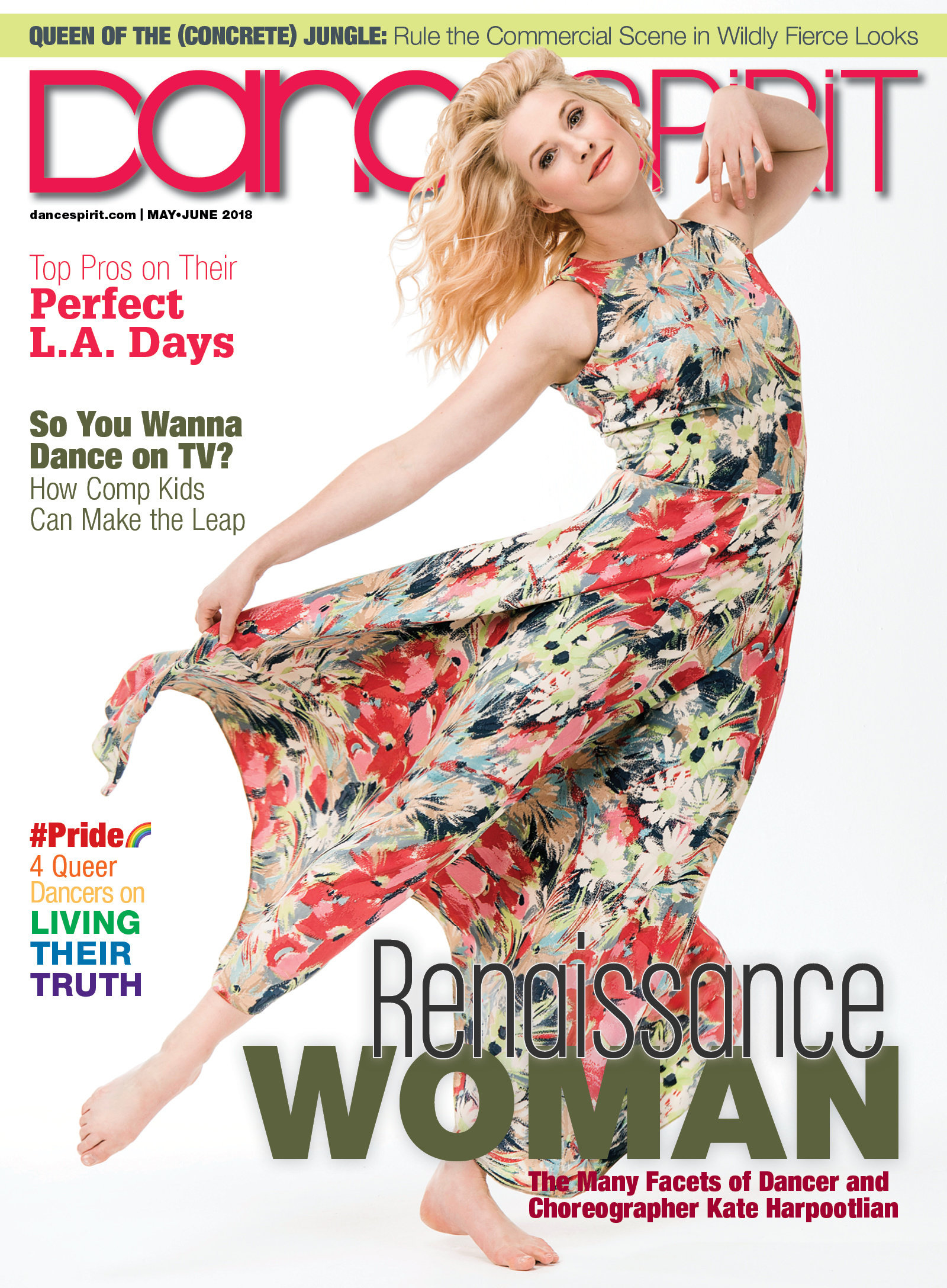 Get Dance Spirit in your inbox