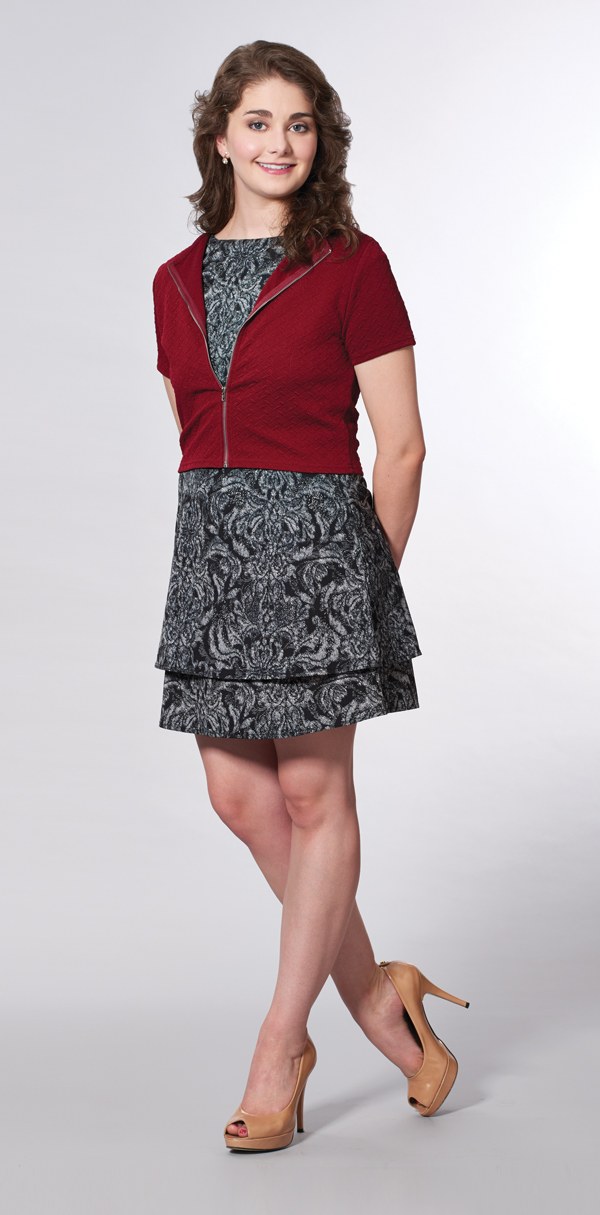 (Photo by Nathan Sayers)
Dear Katie,
My hamstrings are so tight! They're limiting my extension. Do you know of any good stretches to loosen them up? —Cara
Dear Cara,
Tight hamstrings are so frustrating! Luckily, stretching really does help. The first exercise I'd recommend is something you probably already do—stretching with your leg in front of you on the barre—but there's a trick to it. After about 10 seconds of stretching forward, straighten up a bit and push your leg down hard into the barre, engaging your hamstrings for another few seconds. Then relax and lean forward to stretch again. You should be able to go a bit further than you did before.
The other key to loosening your hamstrings is massage. You can massage the muscle with your fingers, starting at the back of the knee and working up toward the hip. But a tennis ball is especially effective. Sit on the floor and move the ball around under your leg to locate your tightest spots (you'll definitely feel them!). When you find a knot, hold the ball in place for 15 seconds to help the muscle release.
Dear Katie,
I went to a great ballet summer program last year, and they asked me to stay for the fall term. I said no, because I thought I was too young. If they ask me again next year, should I go? —Trinity
Dear Trinity,
It's hard to know what's "the right time" to leave home. I started at the School of American Ballet's year-round program when I was 15. But my mom moved to NYC with me, and my dad commuted there on weekends, so I still felt like I had a normal home life. Most students, though, live in dorms. And while ballet programs usually do a fantastic job caring for their students, it can be difficult to live by yourself. I think it's a matter of personality. If you're an independent person, you can probably handle moving away at a younger age; if you're a homebody, you may want to wait longer.
The great thing about going away to a big ballet school is that it really will benefit your career. My dancing reached new heights at SAB. The level of talent I saw was mind-blowing, and I was constantly inspired because everyone there wanted the same thing I did. It made me want to work even harder and be even better.
The most important thing is to discuss your options with your family. This is something all of you should be on the same page about. Your family needs to be ready to let you go—and you need to be ready to work harder than you ever have.
Dear Katie,
My nondance friends don't take my dancing seriously. They don't understand why I can't always hang out—and sometimes they hint that they don't think what I do is difficult, or even athletic. I'm tired of explaining myself, but I don't want to lose my friends! What should I do? —Alyssa
Dear Alyssa,
I had such a problem with this when I was younger. None of my "friends" could understand why I'd want to miss a football game or sleepover for ballet. People constantly made fun of me. Eventually, I realized that these people were never going to change their opinions—because they weren't even trying to understand what dance meant to me. I came to the conclusion that they weren't actually my friends. A true friend supports you no matter what, and at least makes an effort to "get" you. She doesn't put you down because you're different.
But I know how hard it is to let go of friendships, even toxic ones. Evaluate your friends honestly. If they don't come to see you perform or constantly brush you off, start to distance yourself from them. Try making new friends at your studio, since the people there will better understand your passion. And you can always turn to family. It'll get better, I promise!
Curious about cross-training with weights? Click here to watch Katie break down dancer-specific exercises.
Sofia Wylie (photo by Dave Brewer, courtesy Disney Channel)
Last week Disney Channel star Sofia Wylie released a behind-the-scenes look at the making of her YouTube dance series. Along with some stellar dancing, the video shows the dance community featured in her "4k Dance Series" and the things they've learned from being a part of the dance project. And though the project features dance, we love that it also emphasizes supporting and building up fellow dancers.

Keep reading...
Show less
Popular
Apr. 02, 2018 10:14AM EST
Showstopper's National Finals Opening Number Performance
Showstopper has been making its impact on the dance world since 1978. Before then, dancers didn't have a stage to perform on, the opportunity to learn from peers, or a competitive outlet like most sports. Debbie Roberts recognized this missing piece in the dance community and that is how America's first and longest running dance competition, Showstopper, was born. Debbie taught dance for over 26 years and owned and operated her own dance studio for 20 years. She is now the owner and National Director of Showstopper, along side her husband, Dave Roberts. Dancer, teacher, business owner, author, and mother, Debbie has made dance her life's career.
Keep reading...
Show less
Apr. 17, 2018 10:27AM EST
Oh, hi, EVERYBODY. (Screenshots via YouTube)
Sometimes, you hear talk about an upcoming class video and it sounds too good to be real. Wait: Todrick Hall made a track featuring RuPaul, and then Todrick personally asked Brian Friedman to choreograph it, and then Brian got Maddie and Charlize and Jade and Kaycee and Sean and Gabe and Larsen and Bailey to come out for the class? I just...that can't be right. Can it?
It is right, friends. It is SO RIGHT.
Keep reading...
Show less
A-DAM RIP-PON [clap, clap, clap clap clap] (with his equally gorgeous partner Jenna Johnson; Craig Sjodin/ABC)
Team USA is totally taking over "Dancing with the Stars" this season! Casting for the upcoming athletes-only "DWTS" cycle, which kicks off April 30, was just announced. And the roster includes a whole bunch of Olympic favorites—including not one, not two, but three figure-skating standouts.
Keep reading...
Show less
Apr. 20, 2018 11:58AM EST
Popular
Mar. 26, 2018 09:50AM EST
Winter is drawing to a close and you know what that means -- It's time to really kick this year into gear! Move U has done the research so you can find your best match, look good, and feel great this season with a twist unique to your team! Here are five looks to put your performance on the map in 2018.
Keep reading...
Show less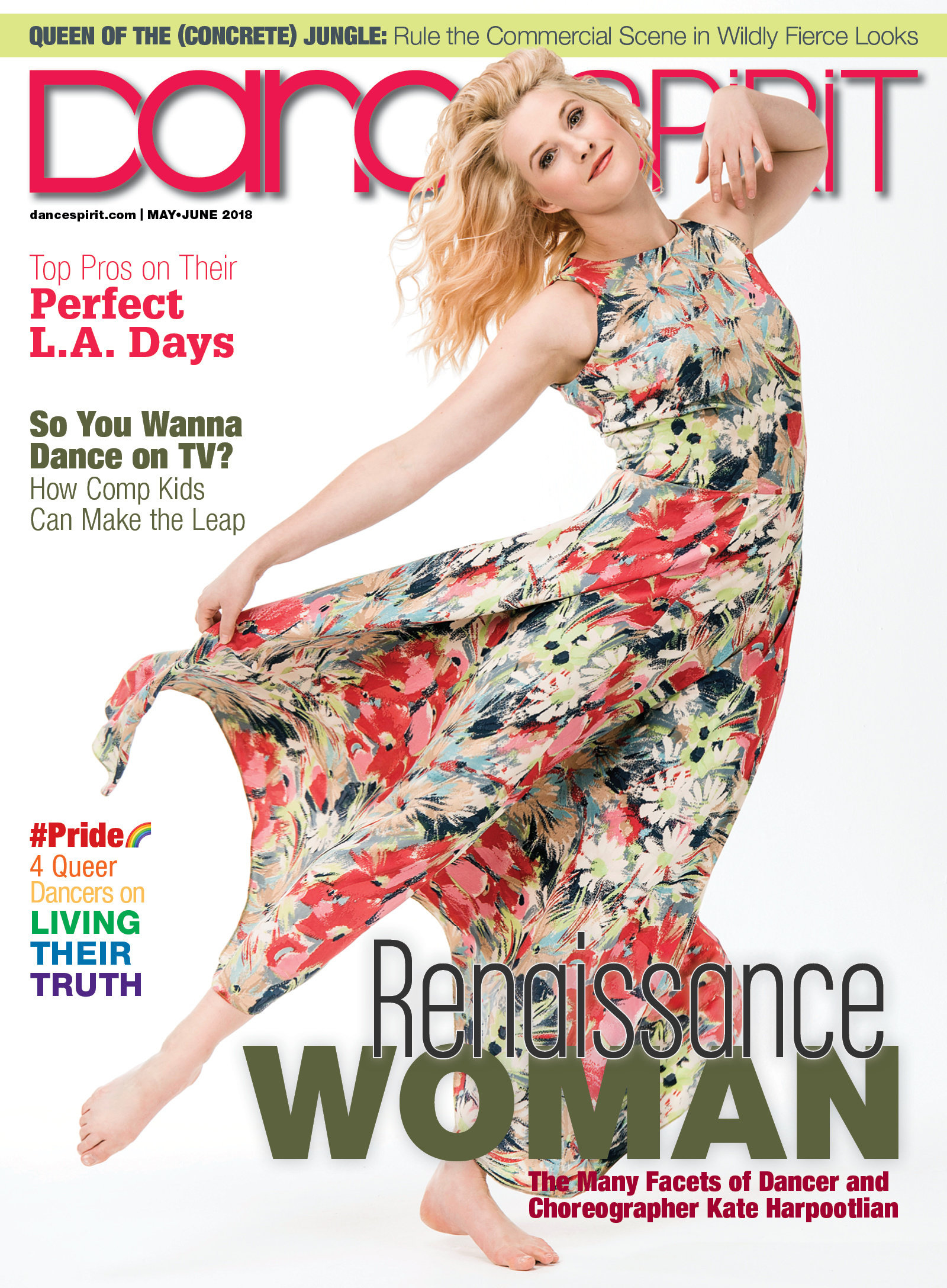 Get Dance Spirit in your inbox