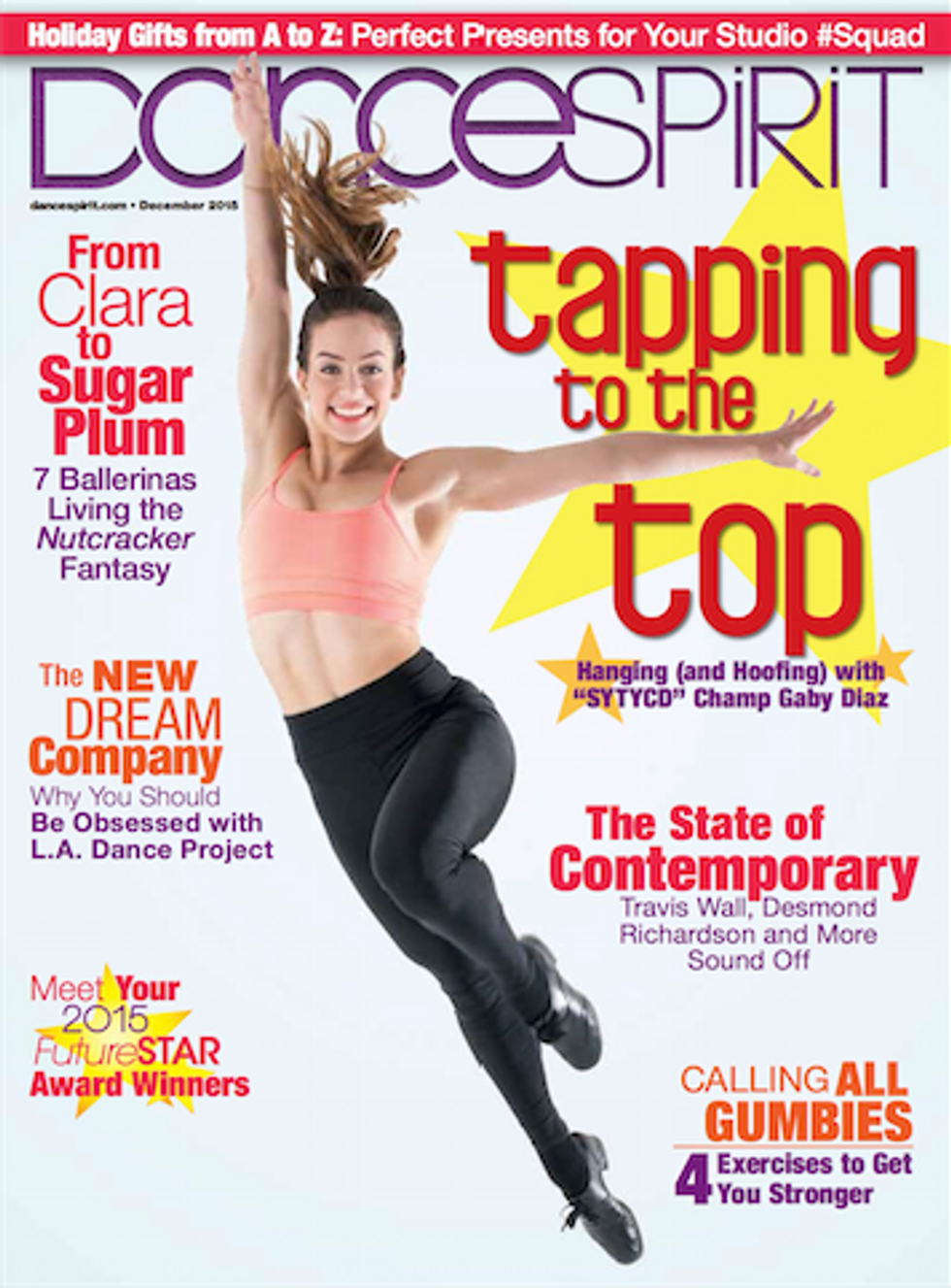 The Great Gaby
The Season 12 winner of "So You Think You Can Dance" talks about her road to the show, her favorite behind-the-scenes moments and her dreams for the future.
That's So L.A. (Dance Project)
Get to know one of the hottest contemporary companies this side of the Pacific.
What's Next for Contemporary Dance?
The ever-evolving style has expanded from concert stages to film, TV, music videos and Broadway. So where can it go from here?
The Sweetest Dream
Claras who grew up to be Sugar Plum Fairies.
Up Front: Buzz
Inside the HBO ballet documentary Bolshoi Babylon; Keigwin + Company's landmark season.
Up Front: The Dirt
Pacific Northwest Ballet rising star Angelica Generosa.
Letter to My Teenage Self
Alvin Ailey American Dance Theater's Linda Celeste Sims.
Dear Katie
Kathryn Morgan answers your pressing dance questions.
Body Buzz
How to prevent and battle blisters; when to ice and when to use heat on an injury.
Fashion
Our 2015 holiday gift guide.
Style Lab
Tiaras fit for a princess—or a prima.
Spotlight: Ballet
How to customize your pointe shoe shanks.
Future Star Winners, Part 1
Meet our 2015 awardees.
You Should Know
Ballet phenom Austen Acevedo.