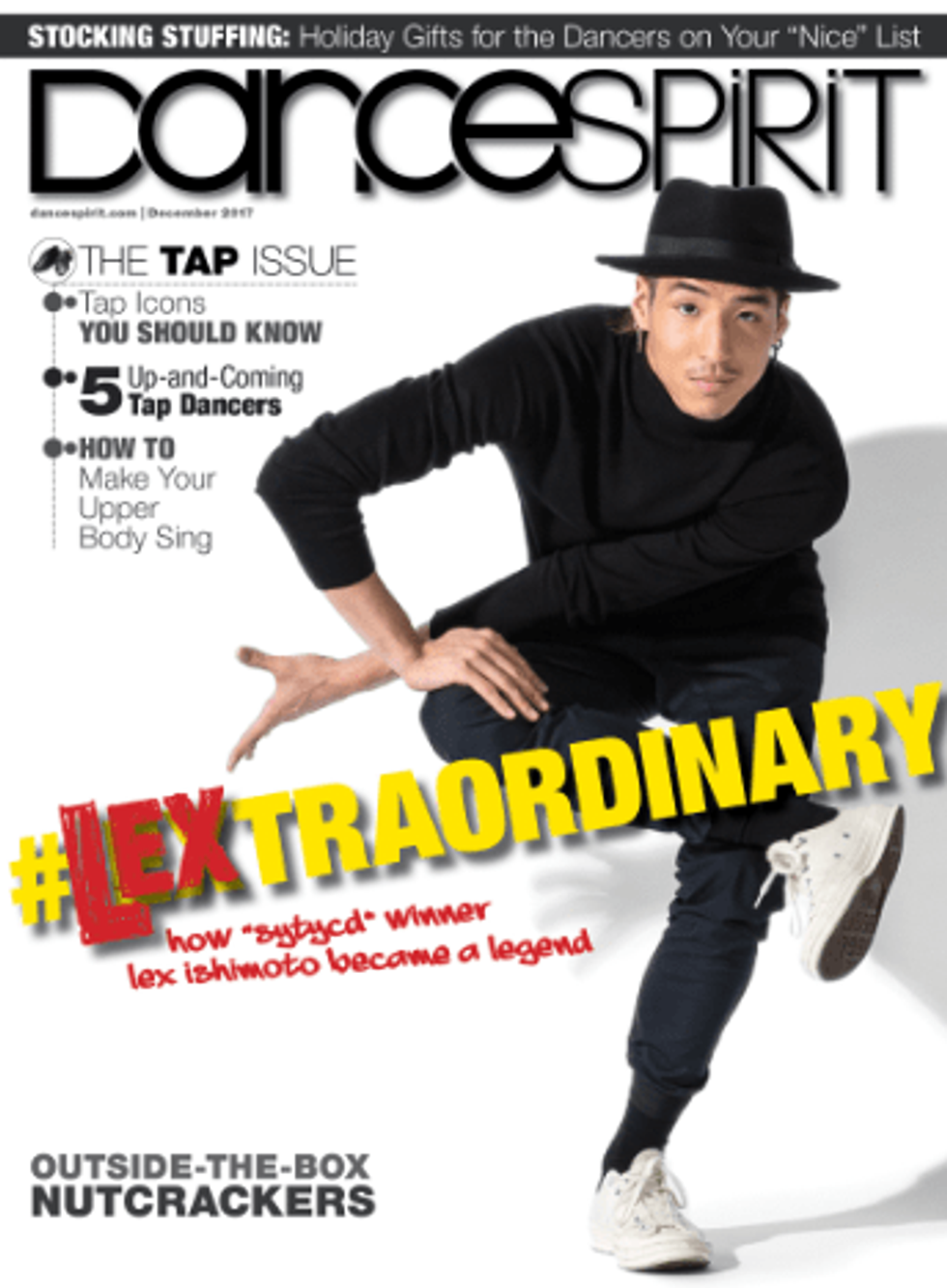 The Lex Effect
He's danced on Broadway. He's toured with Shaping Sound. He's been crowned America's Favorite Dancer. What's next for the chameleon-like Lex Ishimoto?
Tap's Next Generation
The young dancers today's tap icons can't stop watching.
The Tap Family Tree
Tap's trailblazers are still relevant to how we dance today.
Up In Arms
Tap isn't only about fancy footwork.
The Speed Trap
Always rushing the music? Here's how to pump the brakes.
Not Your Average Nutcracker
Some of the most imaginative—and unusual—Nutcracker productions around.
Buzz
Behind-the-scenes scoop on The Greatest Showman.
The Dirt
Tap couple Kelsey McCowan and Caley Carr.
Letter to My Teenage Self
Hip-hop queen Taja Riley.
Dear Katie
Kathryn Morgan answers your pressing dance questions.
Choreographer's Collage
Where Spencer Liff finds inspiration.
Off The Record
Katarina Jakimier creates a ballet program for seniors.
Body Buzz
Electrolytes 101.
Nutrition
Everything you need to know about "clean eating."
Fashion
Our 2017 holiday gift guide.
Style Lab
Metallic dancewear that shimmers, glimmers, and shines.
Convention
The best places to stand in those crowded ballrooms.
You Should Know
Contemporary star Kalea Hidalgo