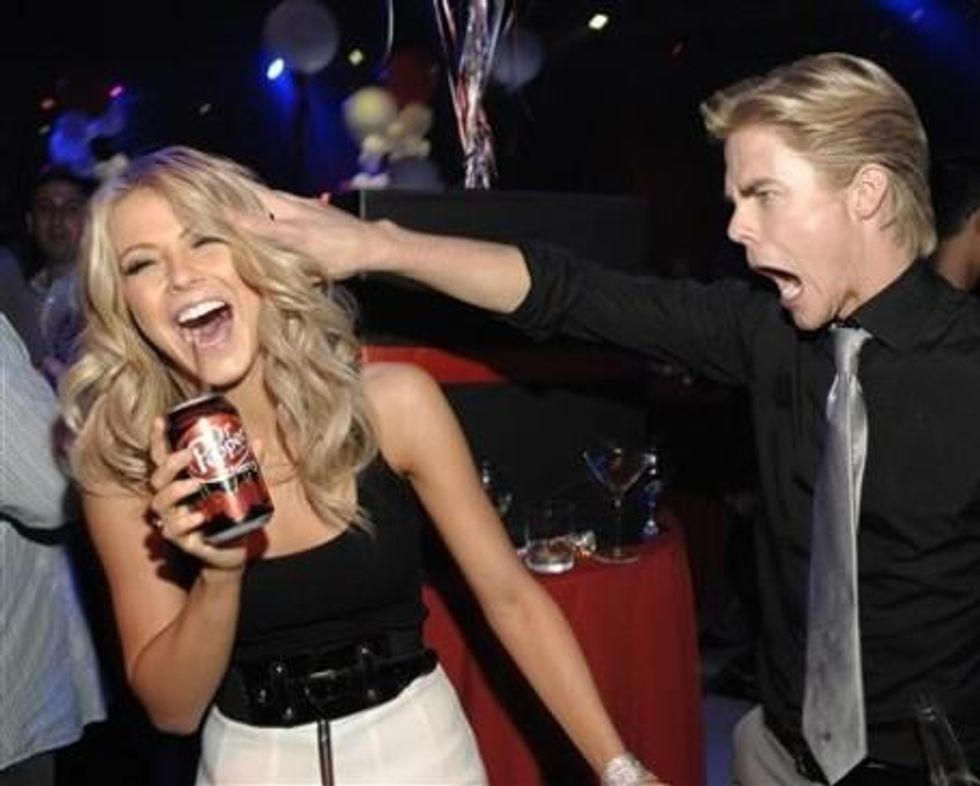 Drama queens? Nah. (photo AP/Dan Steinberg)
Remember a few weeks ago, when we told you about Starz's new ballet drama, which is going to "explore the dark underbelly of the ballet world"? Well, the network is apparently putting all its eggs in one dance-y basket, because yesterday they announced a second new show—which will portray "the darker side of ballroom dancing."
Dark sides/underbellies! And here we thought dance was, you know, a happy thing.
But there's good news. The ballroom series, titled "Blackpool," will be executive produced—and, even better, choreographed—by "Dancing with the Stars" vets and all-around superstars Derek and Julianne Hough. The idea of the show is to depict the intense backstage drama at the elite Blackpool Dance Festival ballroom competition held annually in Blackpool, England. Given that both Derek and Julianne are former Blackpool champions, it should look and feel pretty authentic. So that's cool!