Mar. 23, 2017 01:30PM EST
Applying to colleges is beyond exciting. But it can also be beyond stressful, especially once you and your family start looking at tuition and room-and-board costs.
Many factors affect how much you and your parents will ultimately contribute to your education—and what your financial aid packages might look like. To help you understand your options, Dance Spirit asked a couple of experts to weigh in.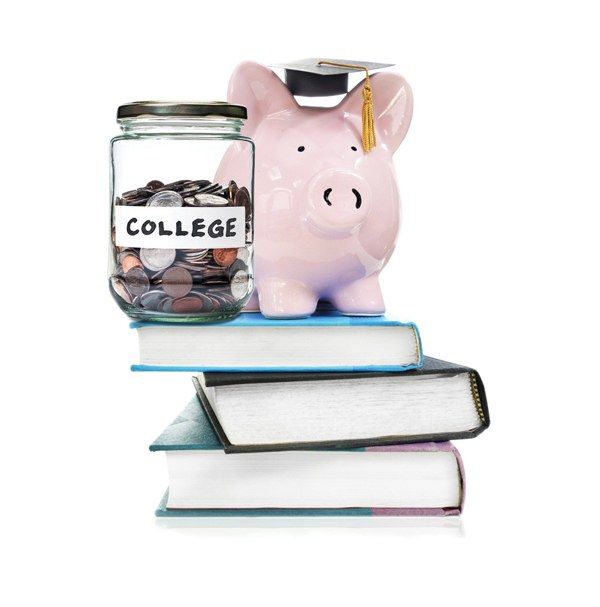 (Photo by ZimmyTWS/Thinkstock; Michael Quirk/Thinkstock)
Pre-College Prep
Setting aside money for college should be a cumulative effort made over many years. Talk to your family about what they're willing to contribute. When you begin high school, start saving for all the fees associated with college applications. "Travel, auditions, head shots, dance photos, school and financial aid applications themselves—those things add up," says Heather McCowen, PhD, the post-secondary counselor at The Chicago High School for the Arts. Application fees vary by school. And McCowen notes that conservatories tend to charge higher fees than colleges and universities—often between $70 and $100.
Early in your junior year, start seeking private scholarships—merit- or need-based awards that are offered through businesses or nonprofit organizations. McCowen suggests looking in your hometown and into organizations related to the arts. Service clubs, like Rotary or Kiwanis, are great places to start. Investigate dance-related options, too, like the scholarships provided by the New York City Dance Alliance Foundation.
Figuring Out FAFSA
As your senior year approaches, make sure your parents have their tax returns in order, so they're prepared to fill out the FAFSA (Free Application for Federal Student Aid). The application becomes available January 1. Roberta Daskin, from the financial aid office at Sarah Lawrence College, advises high school students to fill out FAFSA as soon as
possible, since, for those who qualify, funds for college may be limited.
Colleges (especially liberal arts schools) might also ask you to fill out the College Scholarship Service CSS/Financial Aid PROFILE. The PROFILE requires your parents to specify what type of tax return they file, along with information on whether the family receives certain forms of government assistance, their housing status and whether they're self-employed. "The CSS PROFILE allows the college, rather than the federal government, to determine the student's financial need," McCowen says. "And schools are a lot more flexible than the government."
Adding Up Your Aid
There are three major types of aid: grants, work-study jobs and loans.
Grants are basically free money—they're gifts you don't have to pay back. Some grants, like the need-based federal Pell Grant, are offered through the government and are determined by the FAFSA. Colleges and universities can also award other need-based and merit-based grants at their own discretion.
A work-study job means that you work a certain number of hours (about 10) and the school pays you a wage. "It's a great way to get work experience while you're in school," Daskin says.
You are required to pay back loans, which can either be federal or private. There are two types of federal student loans: subsidized and unsubsidized. Subsidized loans don't start accruing interest until six months after you graduate and are based on financial need. Unsubsidized loans accumulate interest right away and aren't based on need. The school and your FAFSA determine how much of each (or either) loan you're offered. There are also federal loans your parents can take out, called PLUS Loans. For all loans, you and your parents only have to borrow the loan money you need, no matter how much is offered to you.
Private loans are another option, though McCowen strongly discourages taking them out. "Students rarely qualify without a co-signer, meaning your parent takes partial responsibility for paying back the loan," she says. If your aid package is only a few thousand dollars short of letting you attend your dream school, a private loan should be your last option to make up the difference—but know that they come with high interest rates and no option to defer payment.
Make It Work for You
What if your aid package isn't quite enough? Once you've reviewed it, don't be afraid to ask your dream school(s) for more money. It might feel uncomfortable, but, McCowen says, the amount of money available for aid can change dramatically between March and May. She recommends asking for a hard number and making sure the school knows you need non-loan aid.
"If your aid package at a specific school isn't enough, and the trade-off is that you'll have to stop dancing to pay off a mountain of debt, it's not worth it," McCowen says. "You'll find the right place."
Jun. 15, 2019 10:12AM EST
(From left) Darriel Johnakin, Diego Pasillas, and Emma Sutherland (all photos by Erin Baiano)
Congratulations to Dance Spirit's 2019 Cover Model Search finalists: Darriel Johnakin, Diego Pasillas, and Emma Sutherland! One of them will win a spot on Dance Spirit's Fall 2019 cover. Learn more about the dancers on their profile pages, and then vote for your favorite below. You can vote once a day now through July 15.
We also want you to get social! We'll be factoring social media likes and shares into our final tallies. Be sure to show your favorite finalist some love on Facebook, Instagram, and Twitter, sharing their profile pages and using the hashtag #DanceSpiritCMS.
Cover Model Search
Jun. 13, 2019 02:20PM EST
Photo by Erin Baiano
Imagine attending American Ballet Theatre's prestigious NYC summer intensive, training among classical ballet legends. Imagine taking the stage at New York City Dance Alliance Nationals, competing against some of the country's best contemporary dancers. Now, imagine doing both—at the same time.
Welcome to Madison Brown's world. This summer, she's in her third year as a National Training Scholar with ABT, while also competing for NYCDA's Teen Outstanding Dancer title. (She's already won Outstanding Dancer in the Mini and Junior categories.) The logistics are complicated—ABT's five-week intensive overlaps with the weeklong NYCDA Nationals, which translates to a lot of cabs back and forth across Manhattan—but Maddie is committed to making the most of each opportunity. "I love contemporary and ballet equally," she says. "While I'm able to do both, I want to do as much as I can."
Maddie has an expressive face, endless extensions, and a quiet command of the stage. She dances with remarkable maturity—a trait noted by none other than Jennifer Lopez, one of the judges on NBC's "World of Dance," on which Maddie competed in Season 2. Although Maddie didn't take home the show's top prize, she was proud to be the youngest remaining soloist when she was eliminated, and saw the whole experience as an opportunity to grow. After all, she's just getting started. Oh, that's right—did we mention Maddie's only 14?
Cover Story
Jun. 17, 2019 12:14PM EST