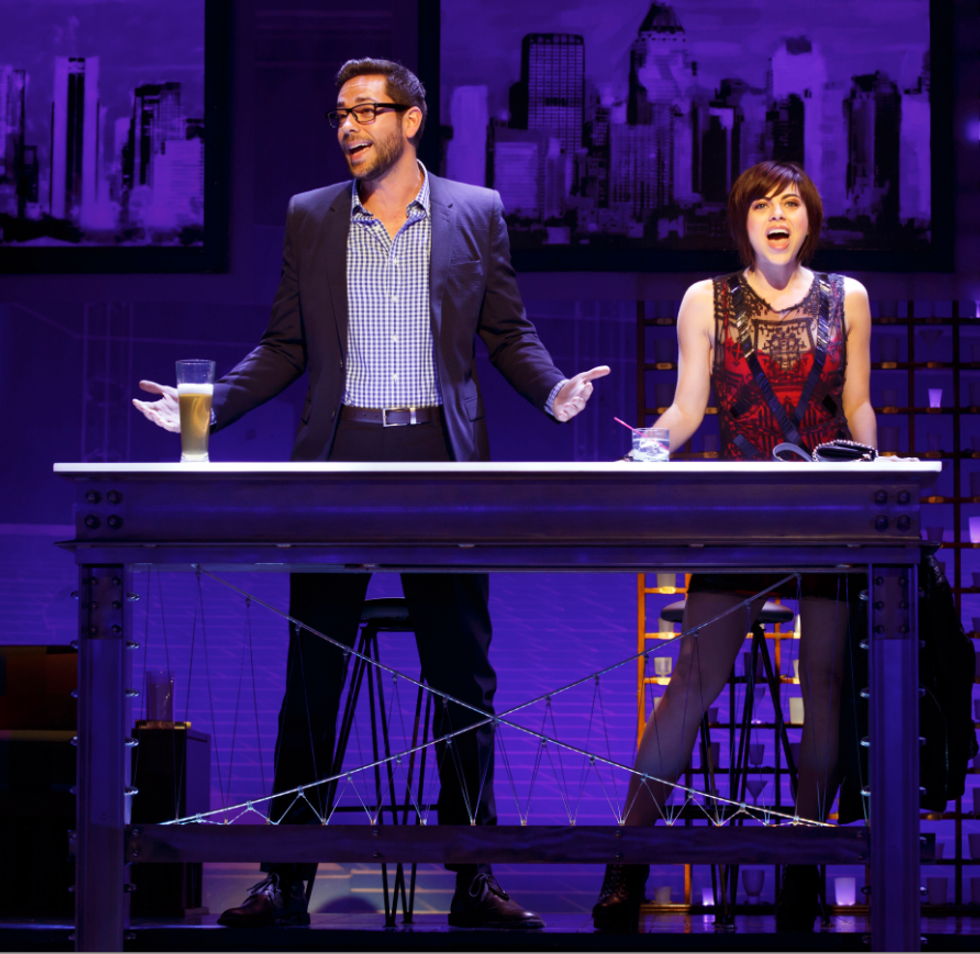 Zachary Levi and Krysta Rodriguez in First Date (by Joan Marcus)
It's no secret that we love Broadway musicals at Dance Spirit. So when brand new musical comedy First Date came to the Great White Way, I was first in line for tickets. The super-clever show, still in previews, blends believable characters and smart pop-culture references to create a hilarious—and relatable—musical. It's pretty impossible not to love a song all about "The Awkward Pause." And you'll probably find yourself nodding in recognition when serial-dater Casey (played by "Smash" alumna Krysta Rodriguez) sings, "It feels safer to rely on you" than to take a chance on love.
But this brand of witty/sweet really hits it big when combined with musical staging by Josh Rhodes (choreographer of Rodgers + Hammerstein's Cinderella), especially in the production number "Total Loser." This song imagines Google personified as a fabulous, high-kicking go-go girl, complete with a chorus of neon-wigged backups carrying iPads. Google Girl proceeds to taunt Casey and her blind date, Aaron, with all the mortifying factoids she knows about them. It may sound a little zany, but trust me: it totally works.
I won't give away too much more of the wacky charm that First Date has in store for you. But if you need another reason to make your way to the Longacre Theatre in NYC, know that Hollywood cutie Zachary Levi plays Aaron (Casey's adorkable blind date) to utter perfection. You'll probably want to take him on a First Date of your own by the end of the show.
To get even more pumped for this original musical, which officially opens August 8, watch Krysta Rodriguez singing "Safer" at last month's Broadway Rocks event: