I'm editing a piece for our May/June issue in which dancers talk about their favorite performances. It includes some pretty amazing stories. (New York City Ballet principal Wendy Whelan's contribution made me cry—it's so moving.)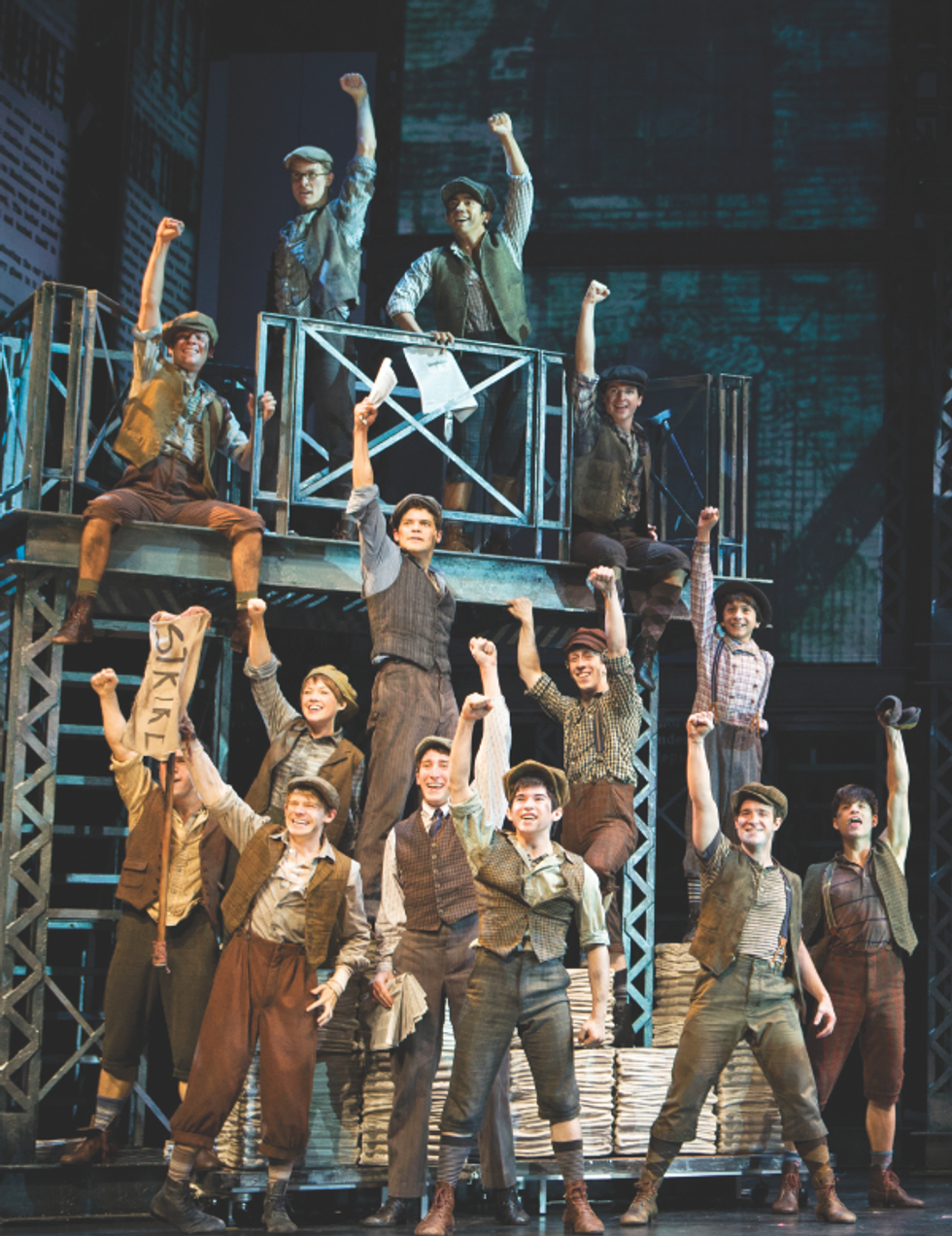 "So You Think You Can Dance" alum and current Newsies boy Evan Kasprzak sent in a quote just a tad after our deadline. But it's a good one. So I thought I'd share it here:
"When we did the world premiere of Newsies at Papermill Playhouse, we had a Fan Day performance.  Kenny Ortega, the original director and choreographer of the movie, came, as well as some of the guys from the original movie. The audience was packed with huge fans who adore the film and were excited to see it brought to life in the theater. After the opening number, there was like a minute and a half of applause.  The energy was amazing—there was electricity in the air." 
Look for more about the fantastic cast of Newsies in our July/August issue! Did you know that the show includes four—count 'em, four—"SYTYCD" alums? Here's a cute photo of the quartet making Nigel proud: