When it comes to injury-prone body parts, knees reign supreme for dancers. But a little strengthening can go a long way in preventing painful outcomes. We turned to Dirk Hartog, a physical therapist with Westside Dance Physical Therapy in NYC, for three exercises that'll support and stabilize your knees.
---
Photography by Erin Baiano. Hair and makeup by Angela Huff for Mark Edward Inc. Modeled by Nellie Licul.
Exercise #1: Knee Rotation Control
NOTE: This exercise encourages proper rotation and control of your lower leg, which, if incorrectly turned out, can strain around and below your knee.
1. Put a sock on your right foot. Lie on your back with your hips and knees bent at about 90 degrees and your feet hip-width apart and planted firmly against a stable wall. The front of your tibia should be in line with the space between your second and third toes.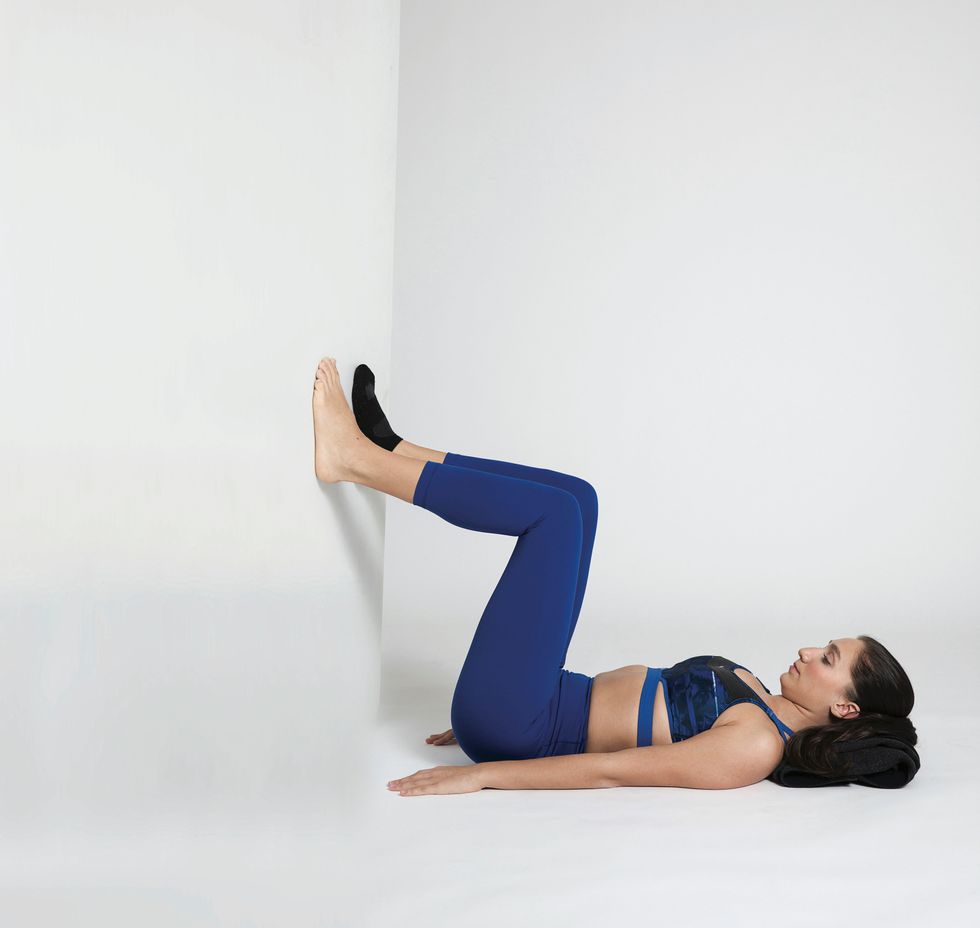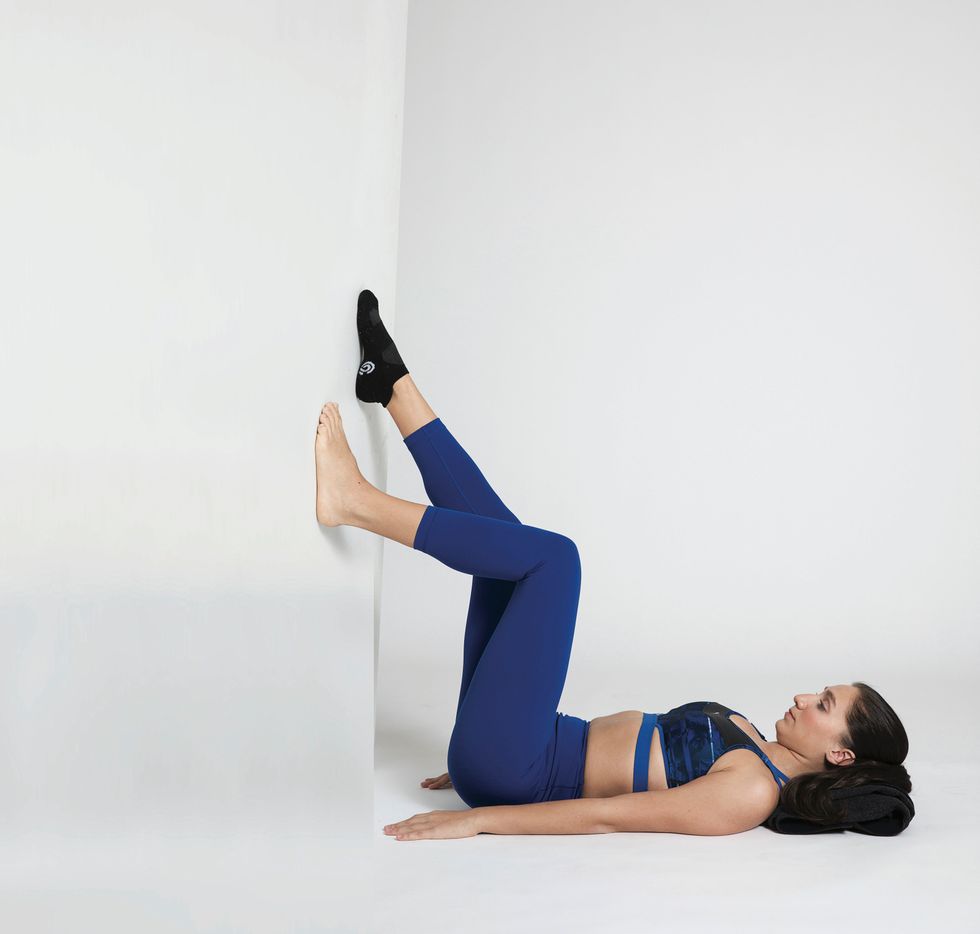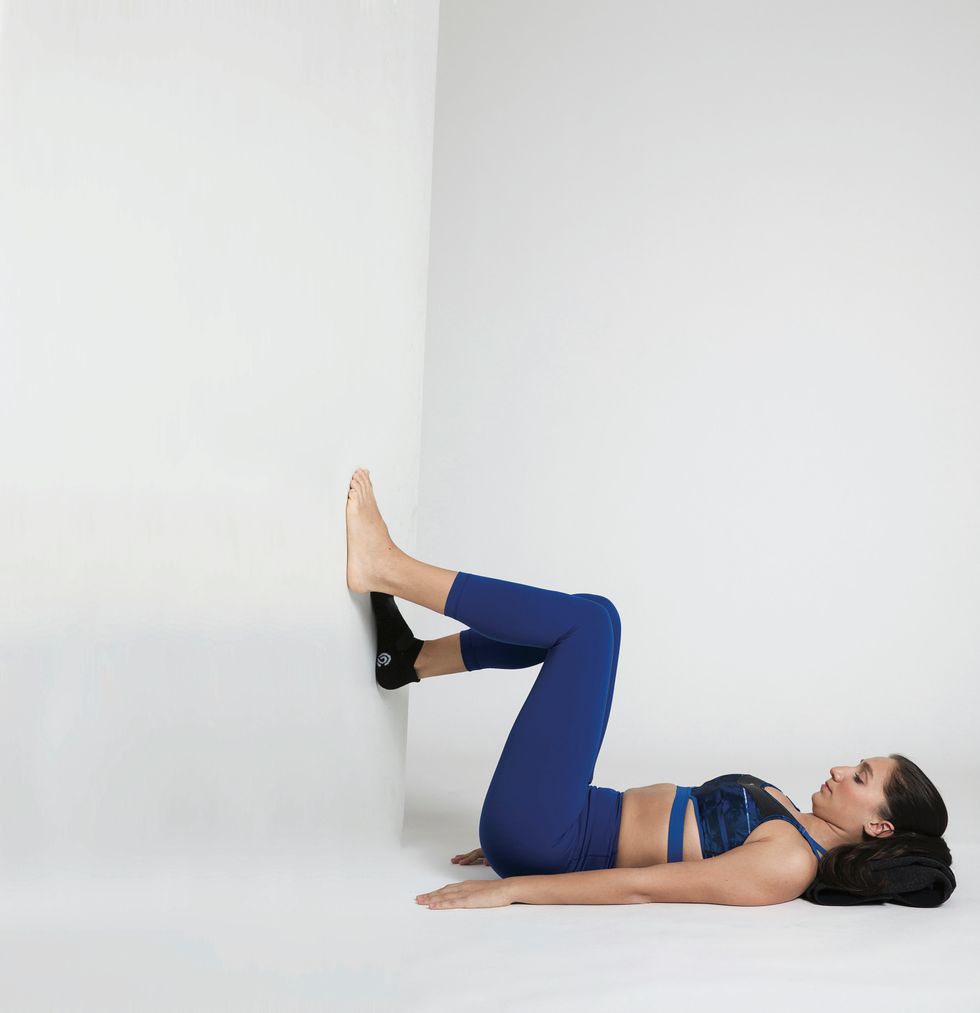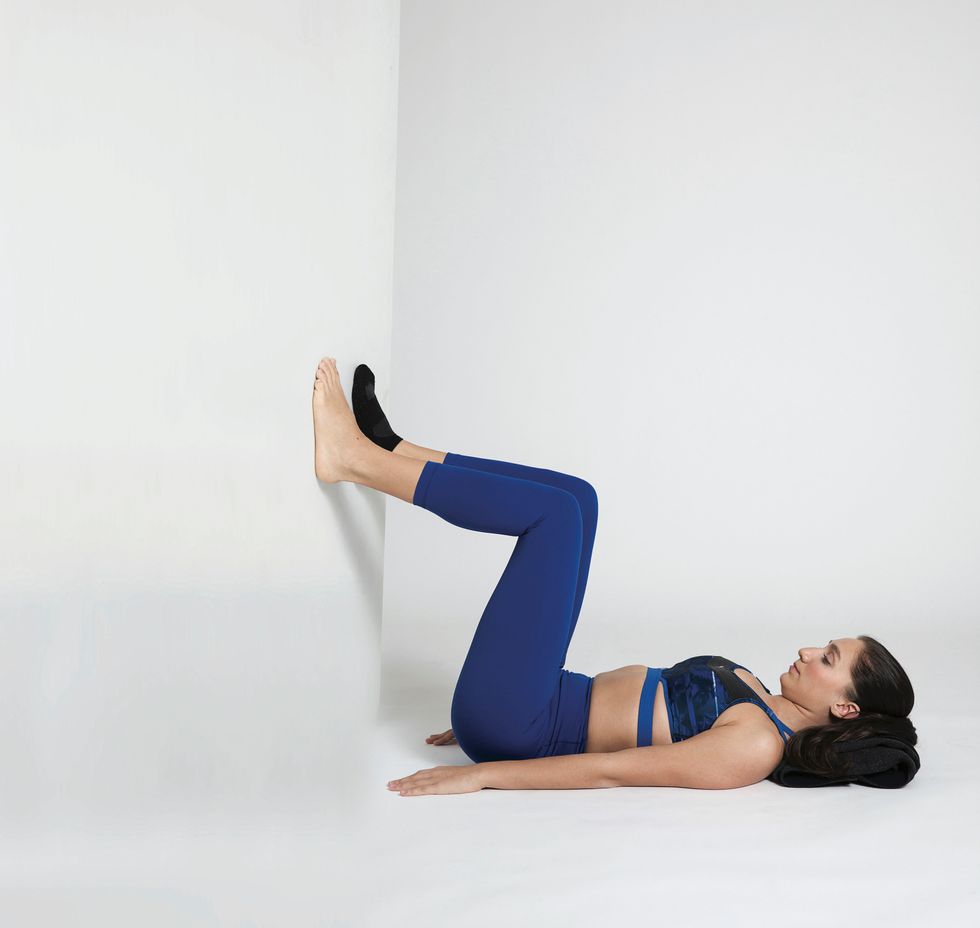 Exercise #2: Body-Weight Squats
NOTE: This exercise helps strengthen your quads, so they can absorb the shock of jumps and floorwork, protecting the soft-tissue structures of your knees.
1. Begin with your feet hip-width apart and your toes slightly turned out. Find your neutral lumbar spine position.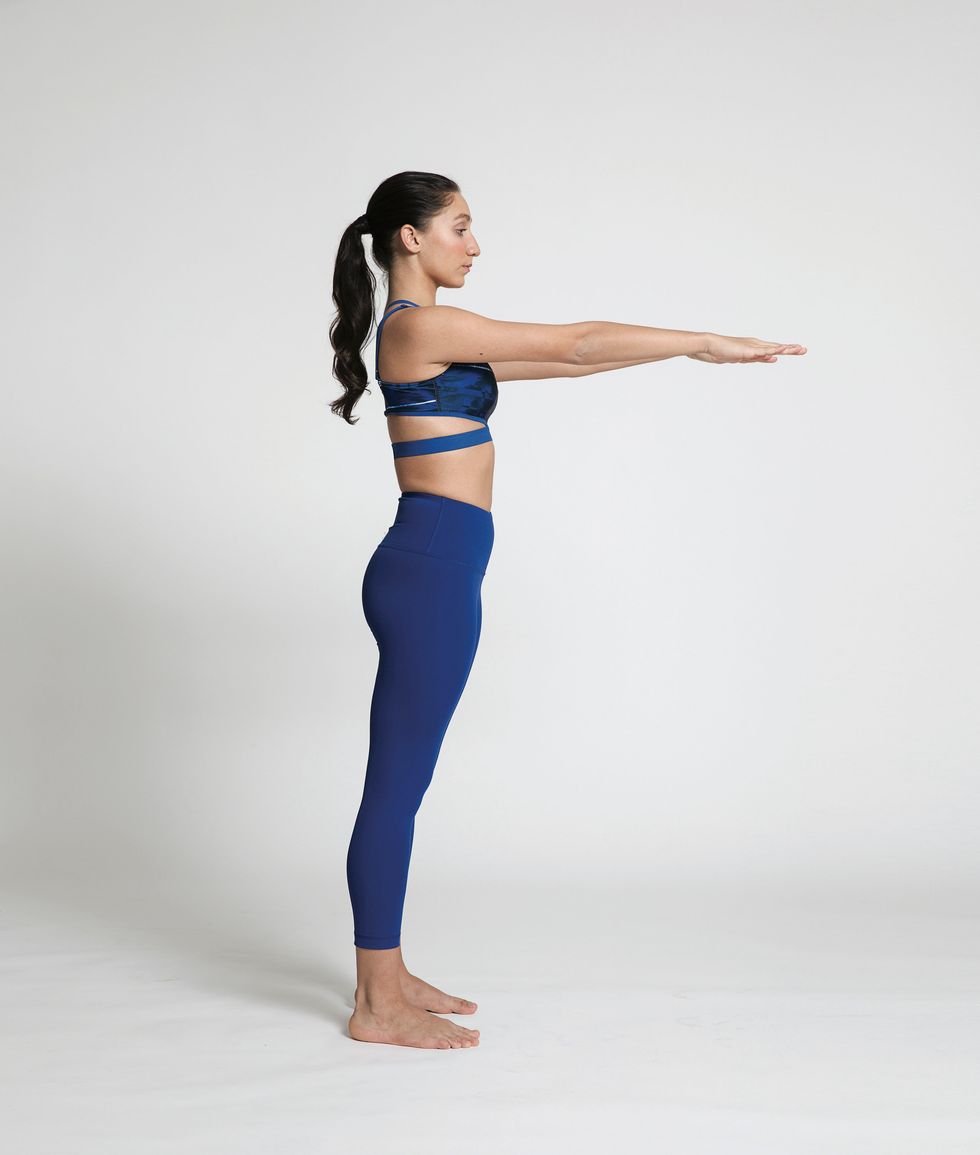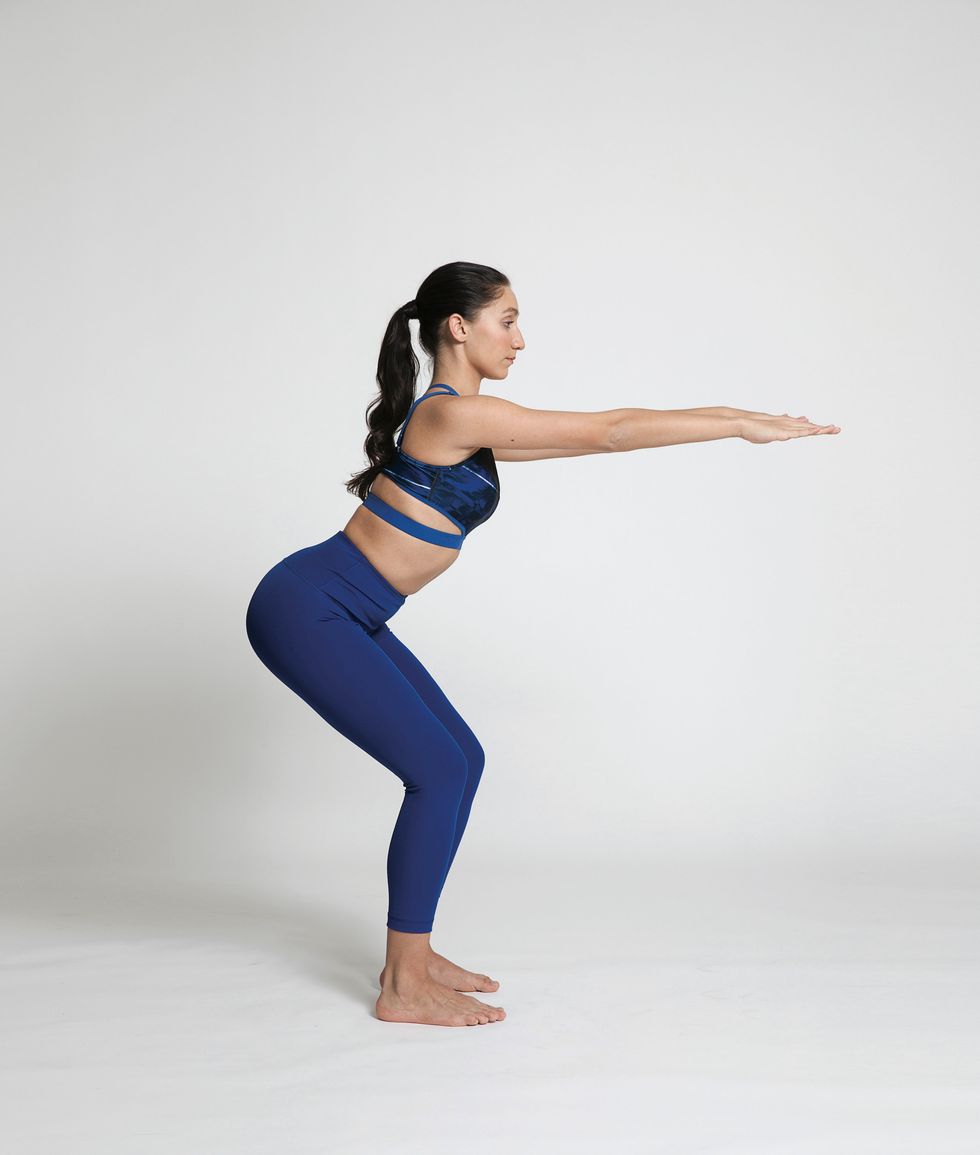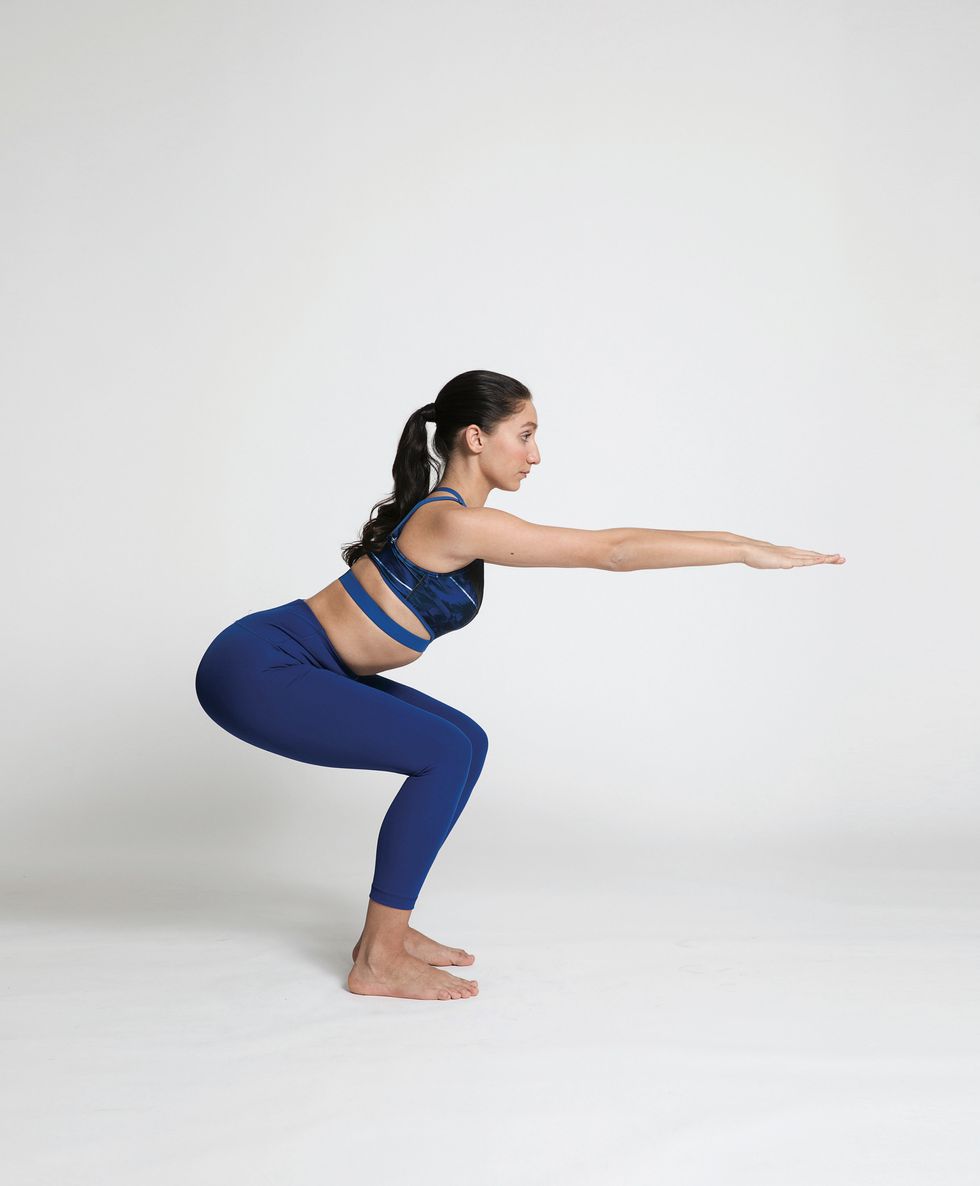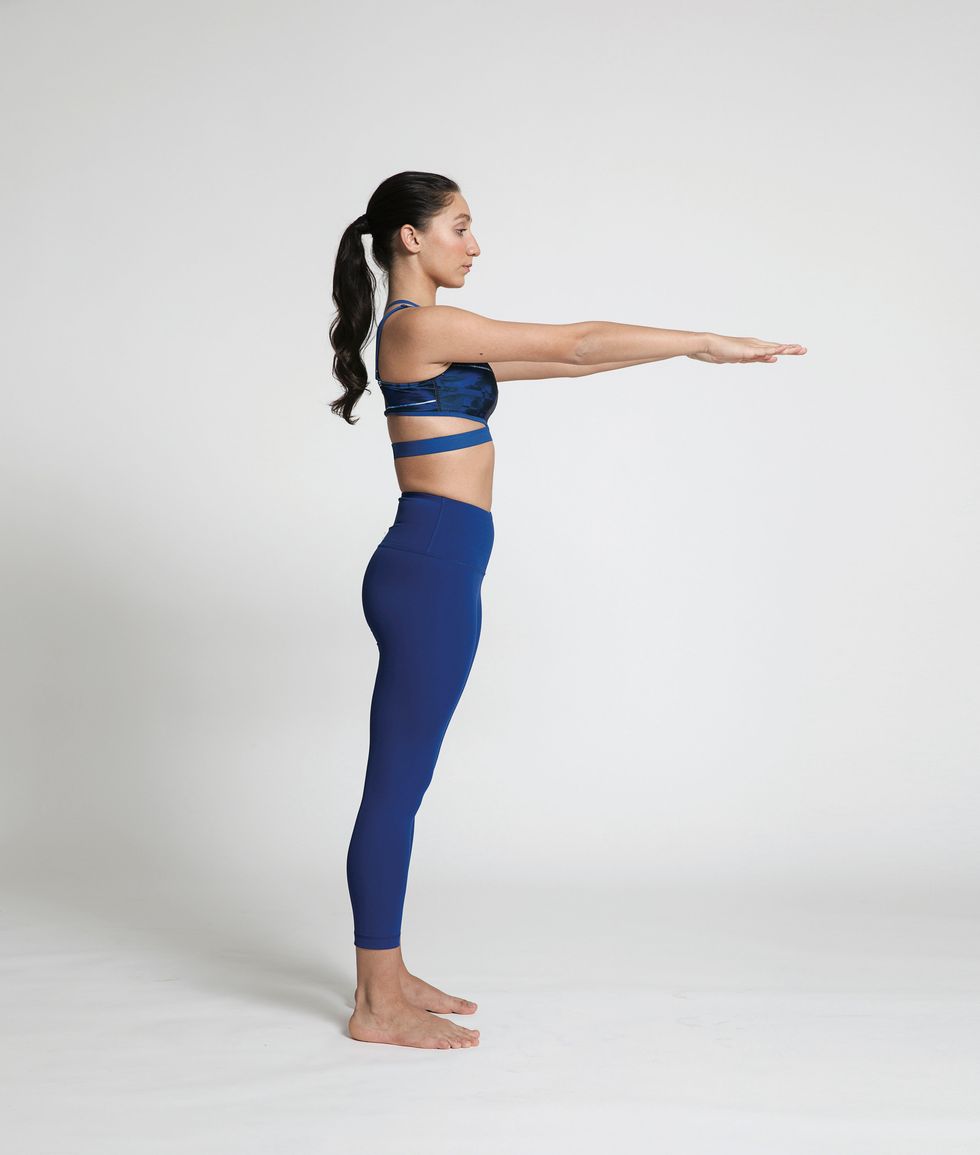 Exercise #3: Turnout Stabilization
NOTE: This exercise promotes proper use of your glutes and external hip rotation to control turnout, which takes pressure off your knees.
1. Begin standing with feet hip-width apart. Soften the backs of your knees so your quads are relaxed and you're not hyperextended. Find a neutral position for your lumbar spine by tucking your pelvis under, then arching your back—the midpoint between the two is where you should be. Place your left hand on your chest and your right hand over your belly button.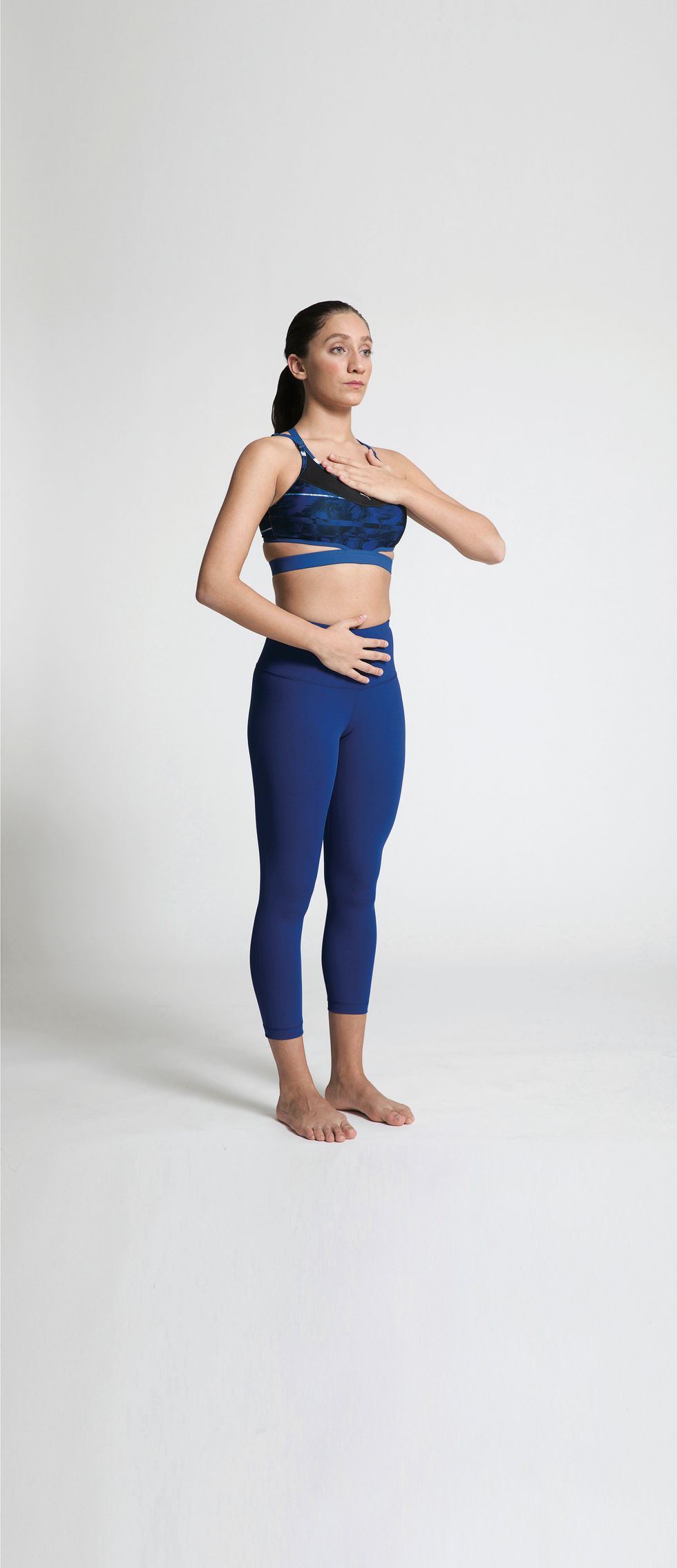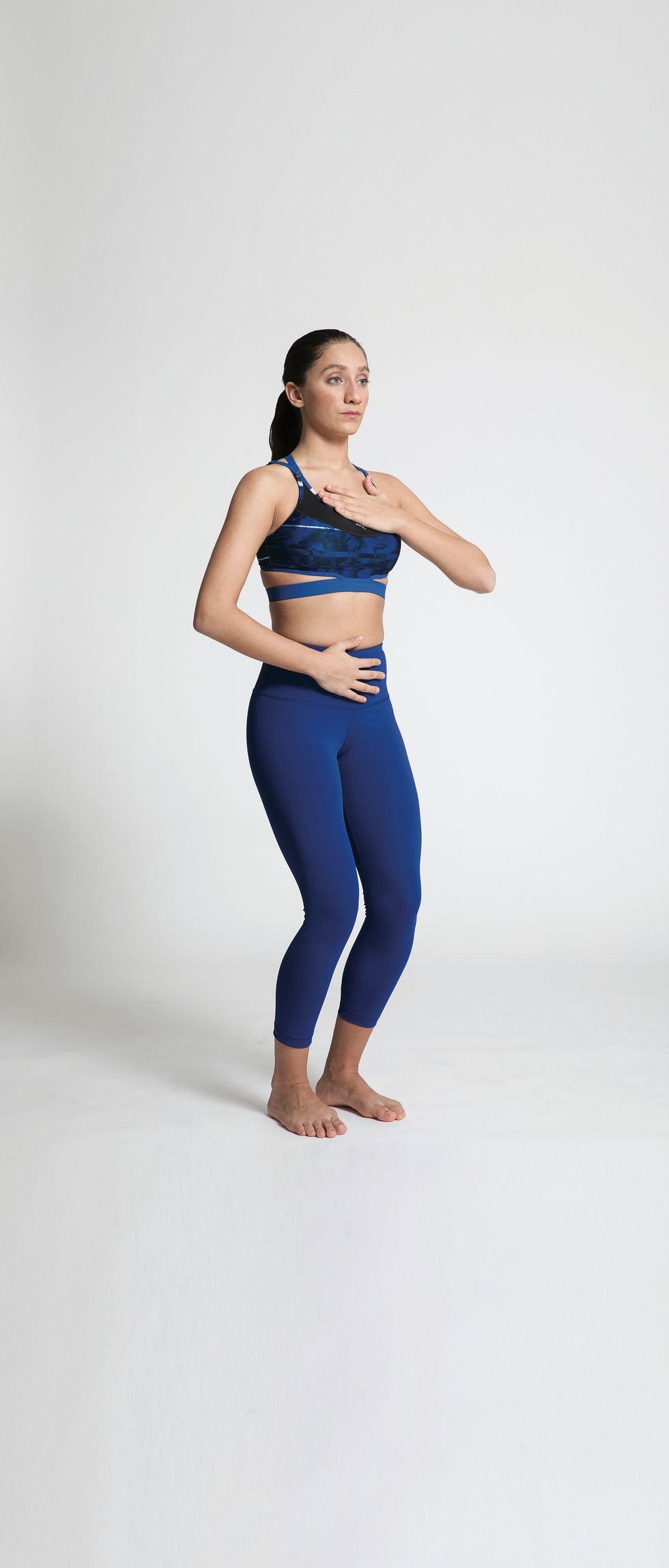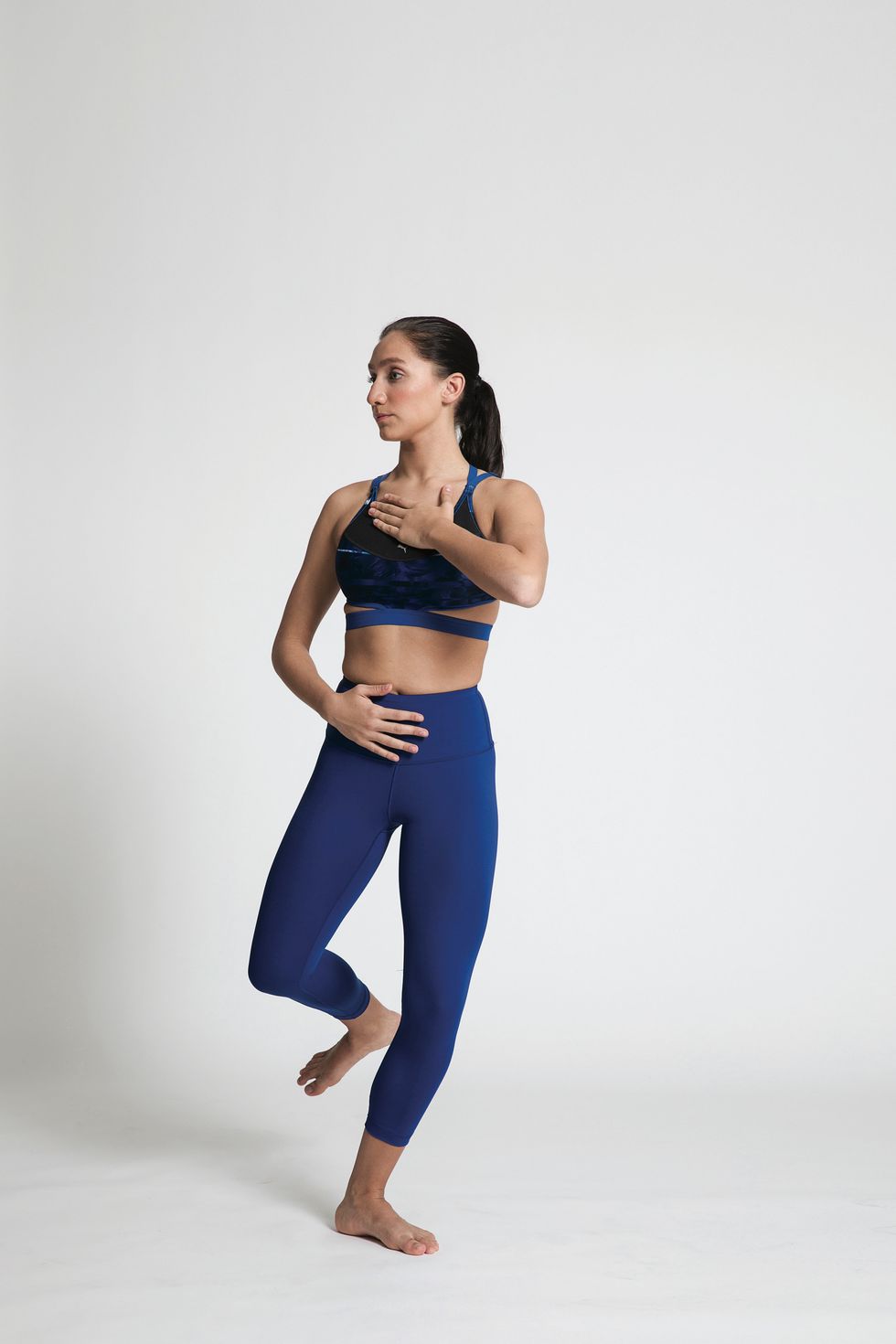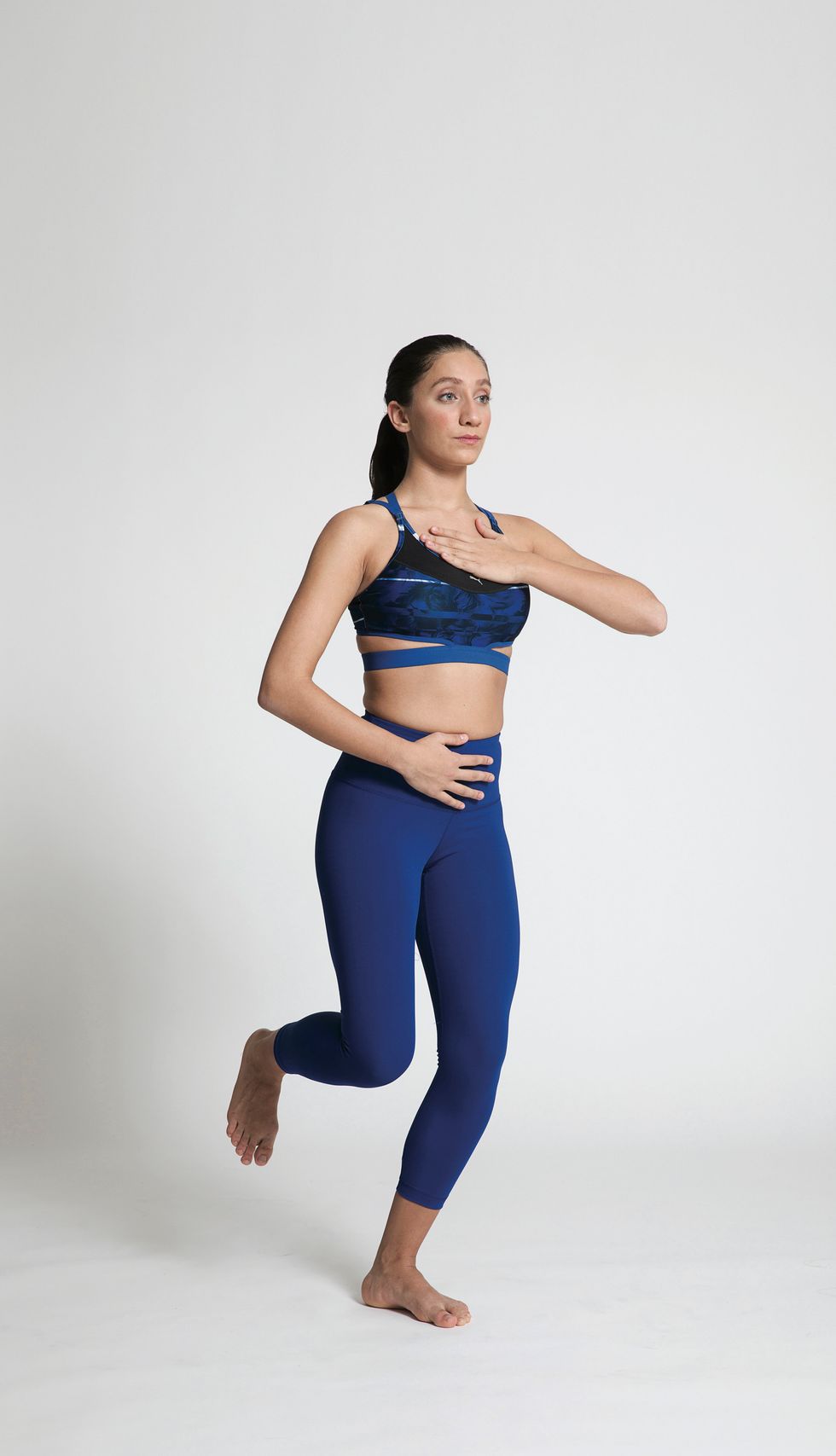 A version of this story appeared in the April 2019 issue of Dance Spirit with the title "The Bee's Knees."