Extreme Makeover: Dance Bag Edition
Face it: Your dance bag is gross. But sweaty clothes, smelly shoes and protein bar wrappers aren't the only nasties you're carting around. According to a study conducted by British company Initial, the average handbag is covered in three times more bacteria than a public toilet seat. (The dirtiest bags had 10 times more!) In the spirit of spring cleaning, here are four steps to take your dance bag from funky to functional.
1. Don't be a pack rat. Dump out the contents of your bag and sort them into three categories: need, may need and trash. Pitch the trash—like that threadbare pair of tights you're never going to wear—immediately. If there are any other clothing items (or sweat towels) in your "need" or "may need" piles, throw them in the laundry, whether or not you've worn them yet.
2. Say good-bye to grime. Turn your bag inside out and use a vacuum with a fabric attachment to suck up crumbs and dirt. You can also use a hairbrush (over a trash can) or a piece of masking tape to get rid of stragglers.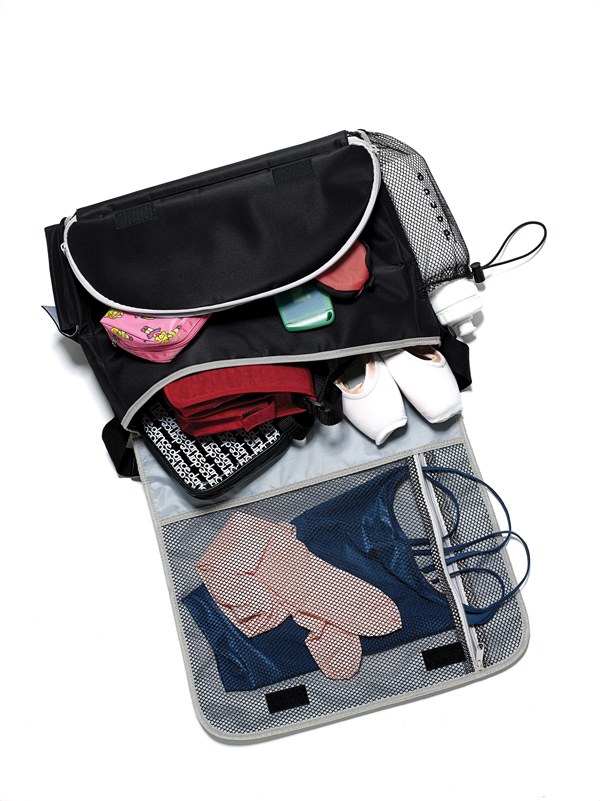 (Photo by Nathan Sayers)
3. Wash or wipe. If your dance bag is machine washable, send it through a good ol' spin cycle. If not, use a wet washcloth or an alcohol-free baby wipe to get rid of any smudges or stains.
4. Start fresh. Remember your "need" and "may need" piles? Take some time to organize those necessities in your dance bag, making use of side pockets and inside compartments. Then make some decisions: How many just-in-case items do you want to lug around every day? Remember, the less you overstuff your bag, the less likely you are to find a gross surprise inside.
De-Stank the Rank
As long as you cart dance shoes around, your bag is going to smell like a locker room. Here are a few simple ways to minimize the stank:
• Put your bag in a plastic bag and throw it in the freezer for a few hours. The cold will kill smelly mold, mildew and bacteria.
• Fill a sock with baking soda, tie the end and throw it in your dance bag for a couple of days to help neutralize any odors.
•Do the same with coffee grounds. Sure, your bag will smell like a coffee shop for a while, but when the aroma fades it'll take the stink with it.
•Pop your bag in a pillowcase and tumble it dry on gentle with several dryer sheets.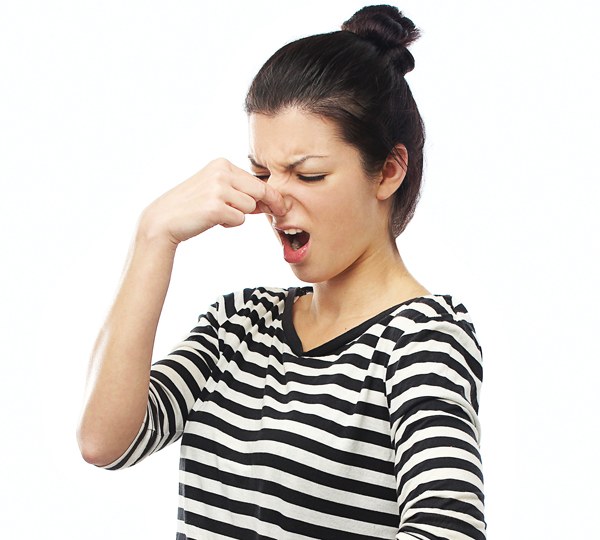 (Photo by Shvili/Thinkstock)
Toe pads aren't forever!
"If you start feeling the floor too much, or you're getting more blisters than usual, your toe pads are probably worn out," says Mary Carpenter, professional pointe shoe fitter for Chacott by Freed of London. Pinch either side of the pads. Can you feel your fingernails touching? If so, pitch the pads. Similarly, if they have any tears, it's time to retire them.
Pro tip: To increase the lifespan of your toe pads, Carpenter recommends keeping
them dry, washing them regularly and rotating among multiple pairs.
Pro tip: Hand-wash gel toe pads in cold water, not hot, so they don't melt. And sprinkle them with baby powder afterward to avoid a seriously sticky situation.
Creativity Corner
If you find yourself falling back on the same few movements every time you choreograph or improvise, you may be in a creative rut. Check out these five odd but effective inspiration boosts:
#1. Look at something green. Our brains associate green with innovation—one of the many reasons going outside is a great source of inspiration.
#2. Head to a coffee shop. Have you ever tried to come up with an idea in dead silence? Not fun. Moderate ambient noise—like the level at
a coffee shop—boosts creativity by offering your brain something unpredictable to feed off.
#3. Think inside the box. Setting restrictions on your creative process ("I can only initiate movement from my rib cage") actually prompts you to be more innovative.
#4. Talk it out. Grab a friend and explain where you're stuck. You may find that just describing it gives rise to a solution.
#5. Hit the lights. People tend to be more creative in darker spaces, because they feel less inhibited. We'll call it the dance-like-nobody's-watching effect.
Do you hate green veggies like broccoli, Brussels sprouts and kale? According to a study at Pennsylvania State University, you may have a gene that increases your sensitivity to bitterness. A touch of oil, salt and oven time should cut the pungent, bitter flavor.
Sofia Wylie (photo by Dave Brewer, courtesy Disney Channel)
Last week Disney Channel star Sofia Wylie released a behind-the-scenes look at the making of her YouTube dance series. Along with some stellar dancing, the video shows the dance community featured in her "4k Dance Series" and the things they've learned from being a part of the dance project. And though the project features dance, we love that it also emphasizes supporting and building up fellow dancers.

Keep reading...
Show less
Popular
Apr. 02, 2018 10:14AM EST
Showstopper's National Finals Opening Number Performance
Showstopper has been making its impact on the dance world since 1978. Before then, dancers didn't have a stage to perform on, the opportunity to learn from peers, or a competitive outlet like most sports. Debbie Roberts recognized this missing piece in the dance community and that is how America's first and longest running dance competition, Showstopper, was born. Debbie taught dance for over 26 years and owned and operated her own dance studio for 20 years. She is now the owner and National Director of Showstopper, along side her husband, Dave Roberts. Dancer, teacher, business owner, author, and mother, Debbie has made dance her life's career.
Keep reading...
Show less
Apr. 17, 2018 10:27AM EST
Oh, hi, EVERYBODY. (Screenshots via YouTube)
Sometimes, you hear talk about an upcoming class video and it sounds too good to be real. Wait: Todrick Hall made a track featuring RuPaul, and then Todrick personally asked Brian Friedman to choreograph it, and then Brian got Maddie and Charlize and Jade and Kaycee and Sean and Gabe and Larsen and Bailey to come out for the class? I just...that can't be right. Can it?
It is right, friends. It is SO RIGHT.
Keep reading...
Show less
A-DAM RIP-PON [clap, clap, clap clap clap] (with his equally gorgeous partner Jenna Johnson; Craig Sjodin/ABC)
Team USA is totally taking over "Dancing with the Stars" this season! Casting for the upcoming athletes-only "DWTS" cycle, which kicks off April 30, was just announced. And the roster includes a whole bunch of Olympic favorites—including not one, not two, but three figure-skating standouts.
Keep reading...
Show less
Apr. 20, 2018 11:58AM EST
Popular
Mar. 26, 2018 09:50AM EST
Winter is drawing to a close and you know what that means -- It's time to really kick this year into gear! Move U has done the research so you can find your best match, look good, and feel great this season with a twist unique to your team! Here are five looks to put your performance on the map in 2018.
Keep reading...
Show less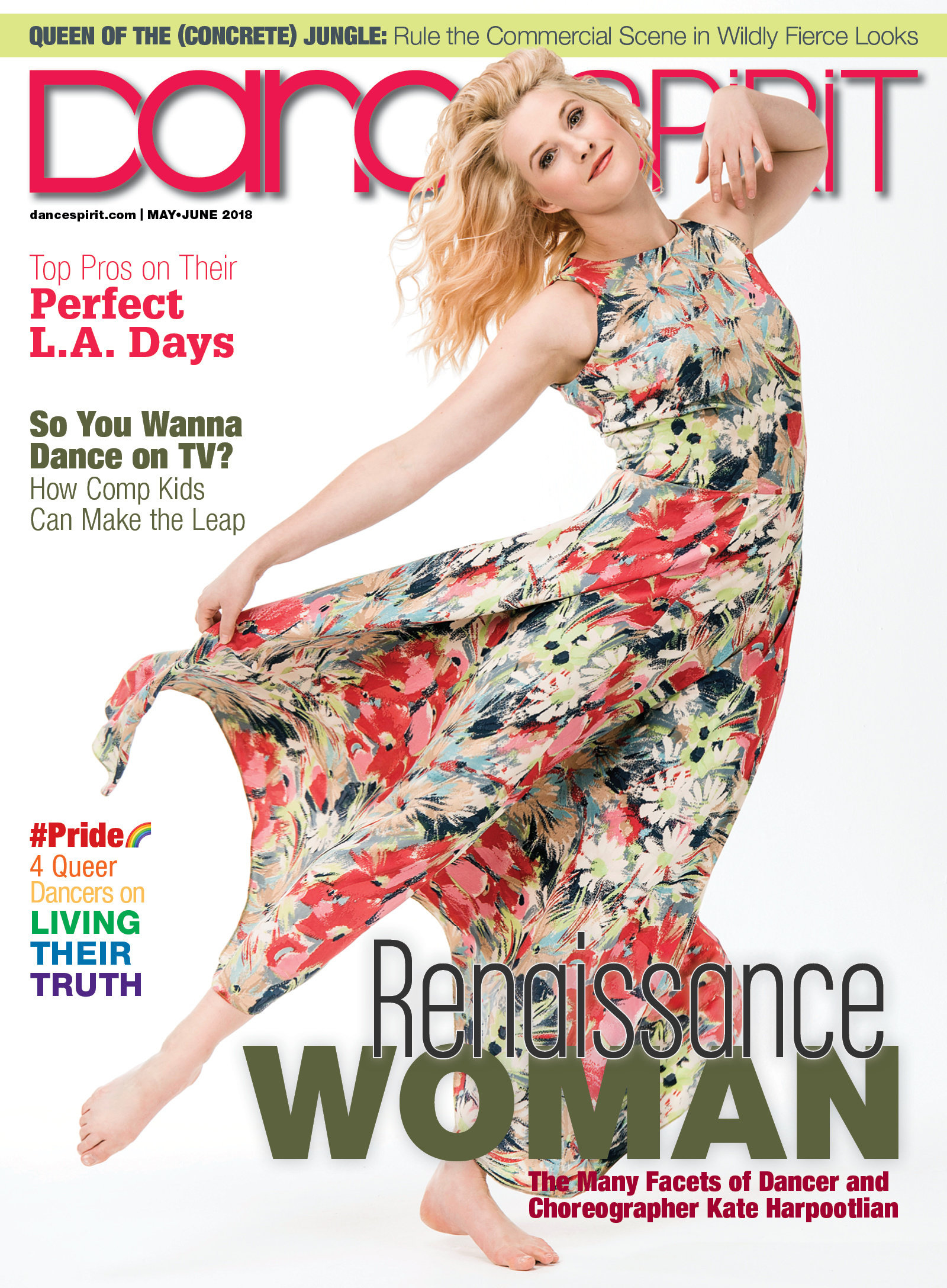 Get Dance Spirit in your inbox